Ervin has opportunity to showcase his abilities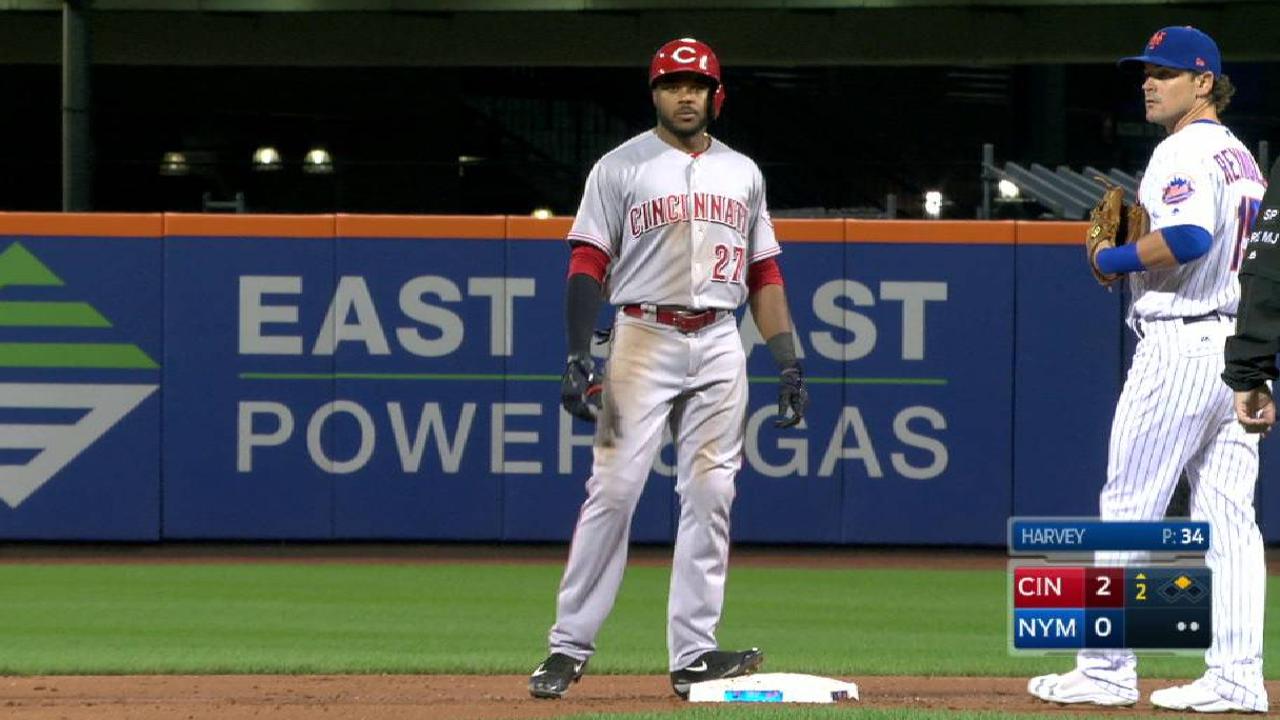 NEW YORK -- Reds rookie outfielder Phillip Ervin will be afforded the chance to do far more during his fourth big league callup this season than he could in the previous three.
With center fielder Billy Hamilton sustaining a fractured thumb on Wednesday, Ervin will be in the starting lineup more often.
"I want to see Phil and we certainly as an organization want to see Phil in center field in particular. This is an opportunity for him," Reds manager Bryan Price said.
Price noted he would mix and match his outfielders. In a few days, Jesse Winker is due to return from the 10-day disabled list (left hip flexor strain). When Winker comes back, right fielder Scott Schebler could shift to center field for some games. Winker probably won't return until next week during a series in St. Louis.
"These guys are going to play here in September. The whole idea of them being here is to get a look at them," Price said. "In the same breath, it's not taking starts away from the other outfielders who have played so well this year."
Ervin replaced Hamilton in the third inning of Wednesday's 7-1 win over the Brewers after Hamilton hurt his thumb on a bunt attempt. On Thursday, the Reds placed Hamilton on the disabled list as a procedural move.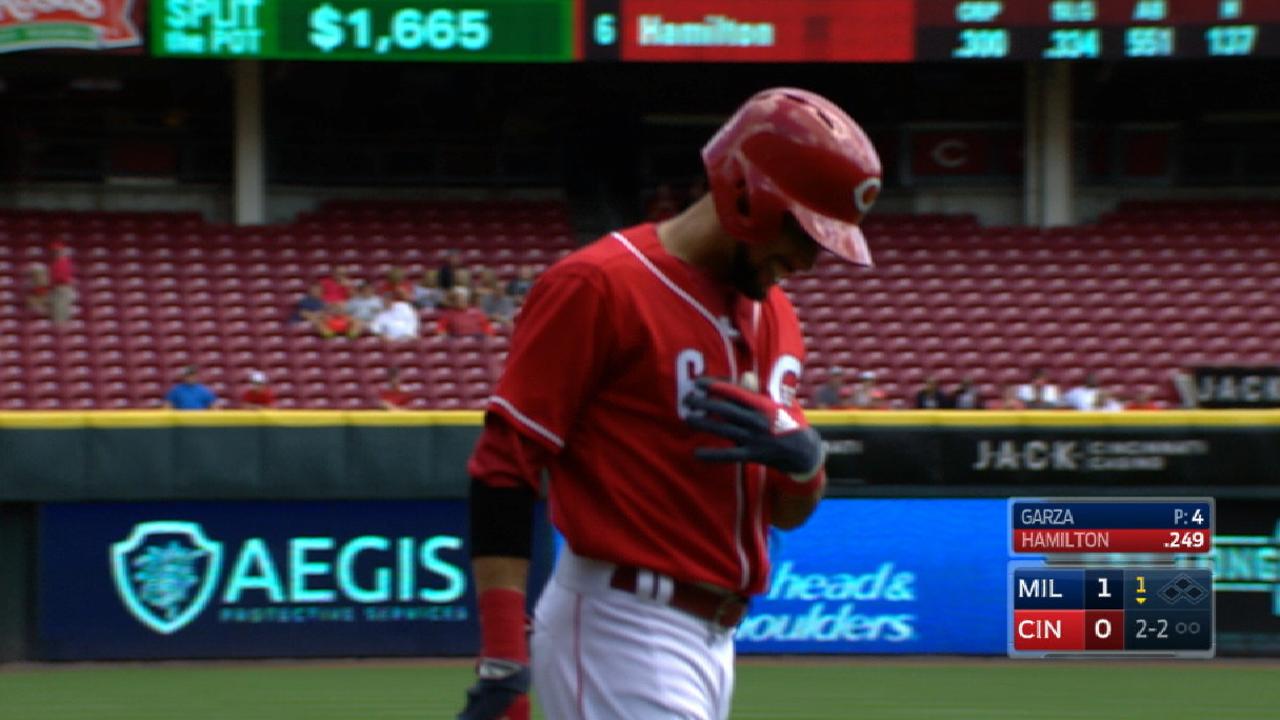 Ervin batted in Hamilton's leadoff spot and played center field in Thursday's 7-2 loss against the Mets. Ervin drove in Schebler with an RBI double off Matt Harvey in the second inning, and later stole a base. He also walked and was hit by a pitch.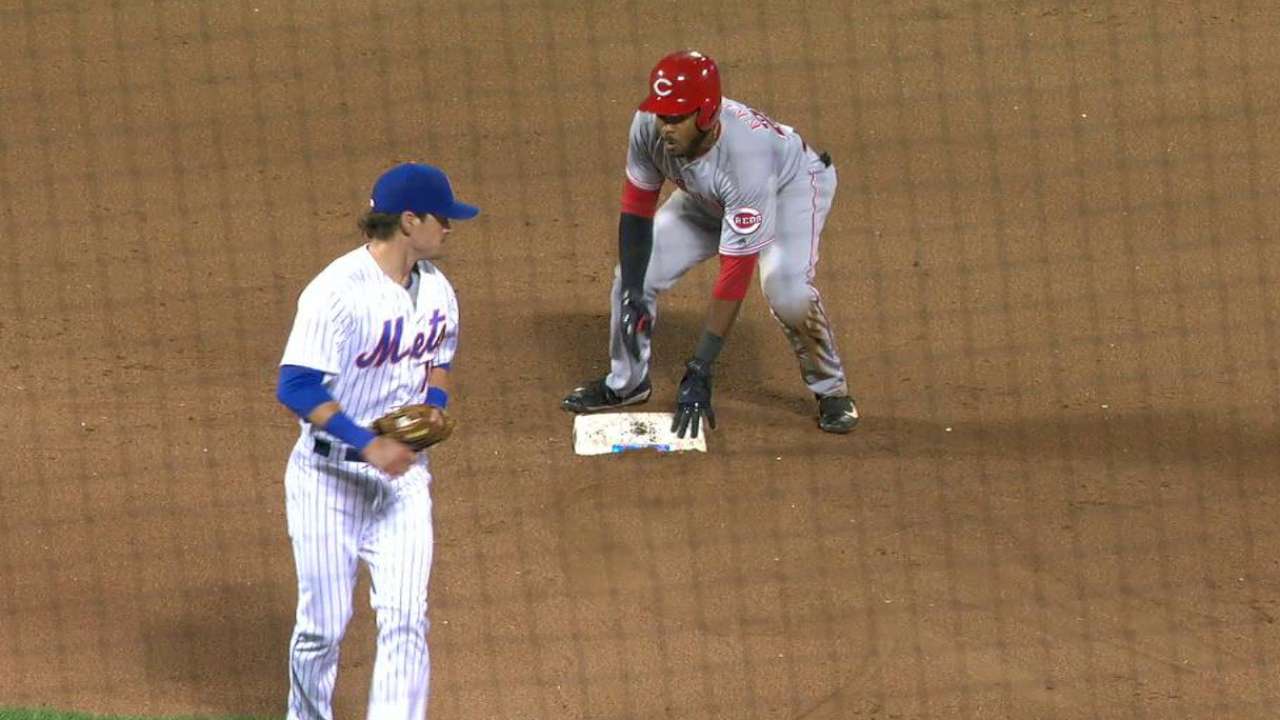 Since Aug. 25, when he was recalled after Winker went on the DL, Ervin has hit .333 (5-for-15) in his last seven games. From Aug. 15-22, during his third stint, he was 5-for-8 with two homers in four games.
"You never want to get in the lineup because of injuries and I can't control that," Ervin said. "I will try to go in there and build off of the momentum I have going. I will try to take advantage of the opportunity I do get."
Ervin, 25, batted .256/.328/.380 with seven homers and 40 RBIs in 99 games for Triple-A Louisville this season, with 40 of the games being played in center field. The 2013 first-round Draft pick saw limited or no action during his first two callups. He kept busy by hitting in the cage and trying to develop a consistent approach.
"I've found a routine and I'm sticking with it -- whether I'm in the lineup or not in the lineup," Ervin said. "I try to have fun and not try to do too much and it's been a good small sample size that I do have."
Mark Sheldon has covered the Reds for MLB.com since 2006, and previously covered the Twins from 2001-05. Follow him on Twitter @m_sheldon and Facebook and listen to his podcast. This story was not subject to the approval of Major League Baseball or its clubs.