MLB.com Columnist
Richard Justice
Indians, D-backs red-hot at the right time
Cleveland (14 straight wins) and Arizona (13) haven't lost since Aug. 23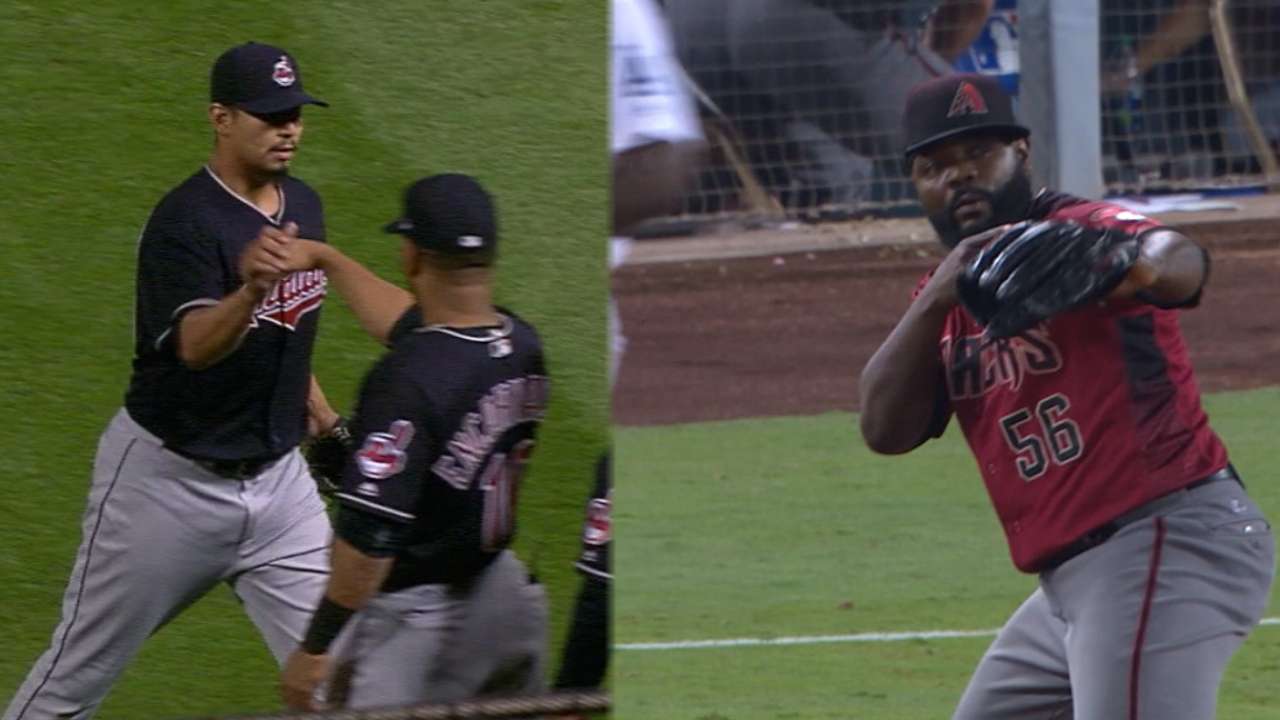 Indians or D-backs? Who ya got in October? Those aren't the only choices, but they're certainly the best ones at the moment.
Neither team has lost since Aug. 23. To pick a postseason favorite, here's some advice: Look for the team that's healthiest. Look for the team that's playing the best at the right time.
That last one is not an absolute. The 2000 Yankees lost 15 of their final 18 regular-season games, but they still won their third straight World Series anyway.
The Indians have won 14 games in a row, the D-backs 13, and this is the first time two teams have had active winning streaks of at least 13 games.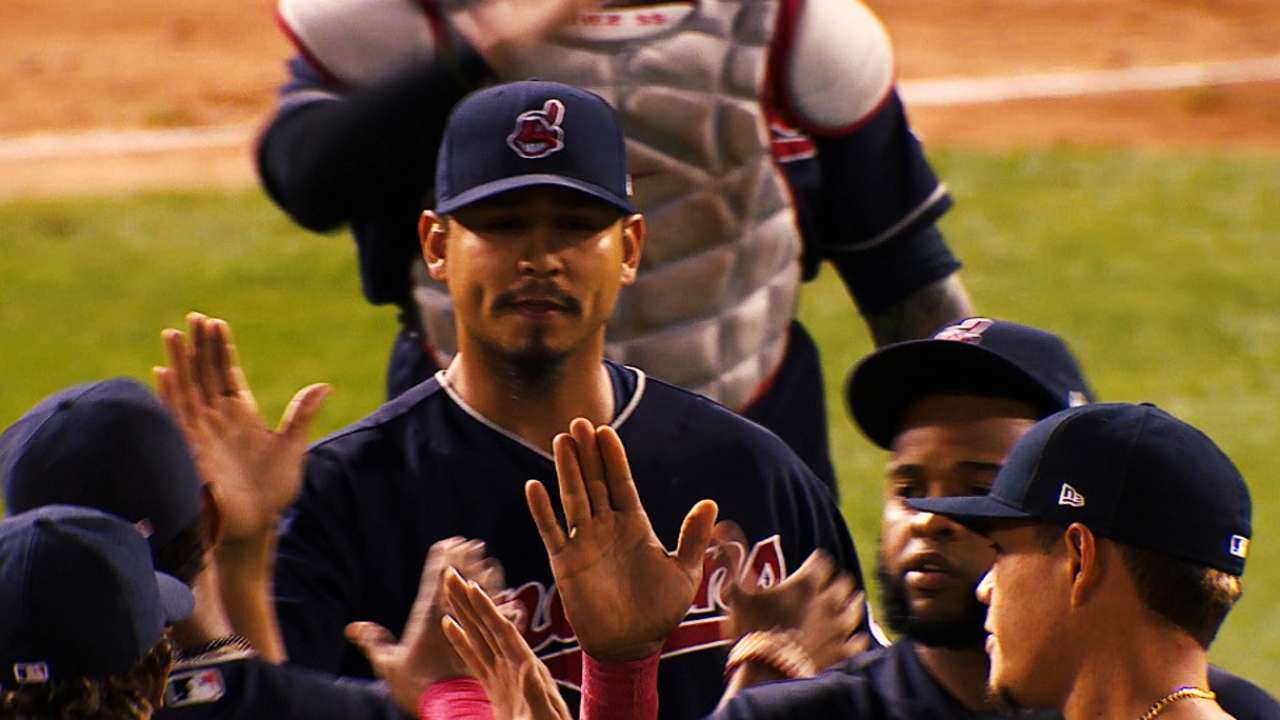 On Thursday night, the Indians could become the first AL team to win 15 in a row since the A's ran off 20 straight in 2002. They could also sweep an 11-game road trip for the first time in franchise history. No team has done that since the 1957 Reds had a 12-0 trip.
If fans of these two teams are looking for reasons to believe that these runs will translate to October success, they're easy to find.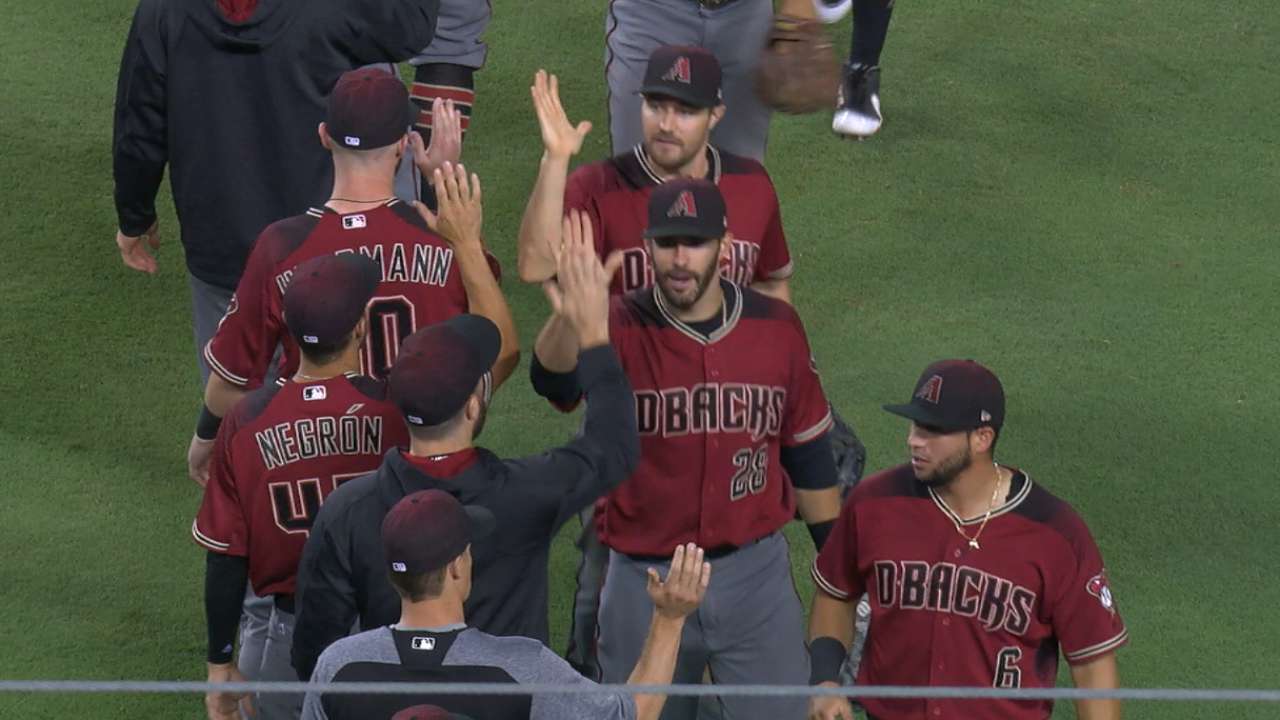 Postseason baseball is a complete reset of the first six months. It's also about grinding out at-bats and being at your best when the lights are the brightest.
All that said, here are seven reasons to believe the Indians and D-backs just might see one another again:
1. Pitching, pitching, pitching
These winning streaks begin with pitching. Cleveland's 1.86 ERA during that stretch has been MLB's best. Arizona's 1.91 ranks second. If you'd like a longer view, that holds up as well. The Dodgers have a 3.29 staff ERA for the season, tops in the big leagues. But the Indians (3.49) and D-backs (3.55) are second and third. To play either of these teams is to understand that every run is precious, which may force opposing managers to do things they would normally not do in terms of playing small ball.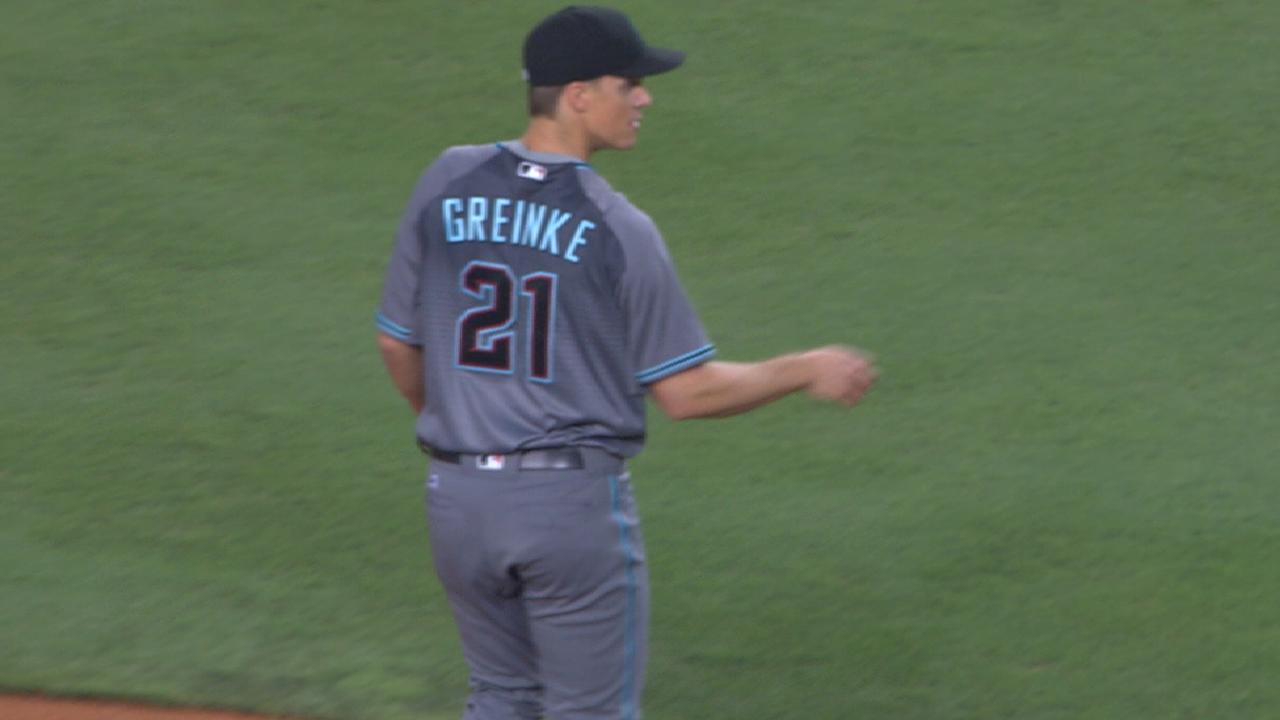 2. Rotation, rotation, rotation
Arizona's starters have gone 12-0 with a 1.56 ERA during its winning streak. For the season, that number is 3.46 -- third overall behind the Dodgers (3.38) and Nationals (3.41). Cleveland's rotation has had ups and downs this season, but right now it's terrific: 12-0, 1.86 ERA during its 14-game winning streak.
3. No. 1 starter, or a lot of them
The D-backs probably will line up Zack Greinke, Robbie Ray and Patrick Corbin in a National League Division Series. But Taijuan Walker suddenly is a nice option. Arizona's rotation allowed two runs in a three-game sweep of the Dodgers this week. Remember that the D-backs will probably have to win the NL Wild Card Game before an NLDS matchup.
Corey Kluber will get the ball in the Indians' first playoff game. He's a true ace who leads the AL in ERA (2.56), opponents' batting average (.194) and WHIP (0.90). After that, Tribe manager Terry Francona has a decision to make, no bad ones. Carlos Carrasco, Trevor Bauer, Mike Clevinger and Ryan Merritt have all been lights out.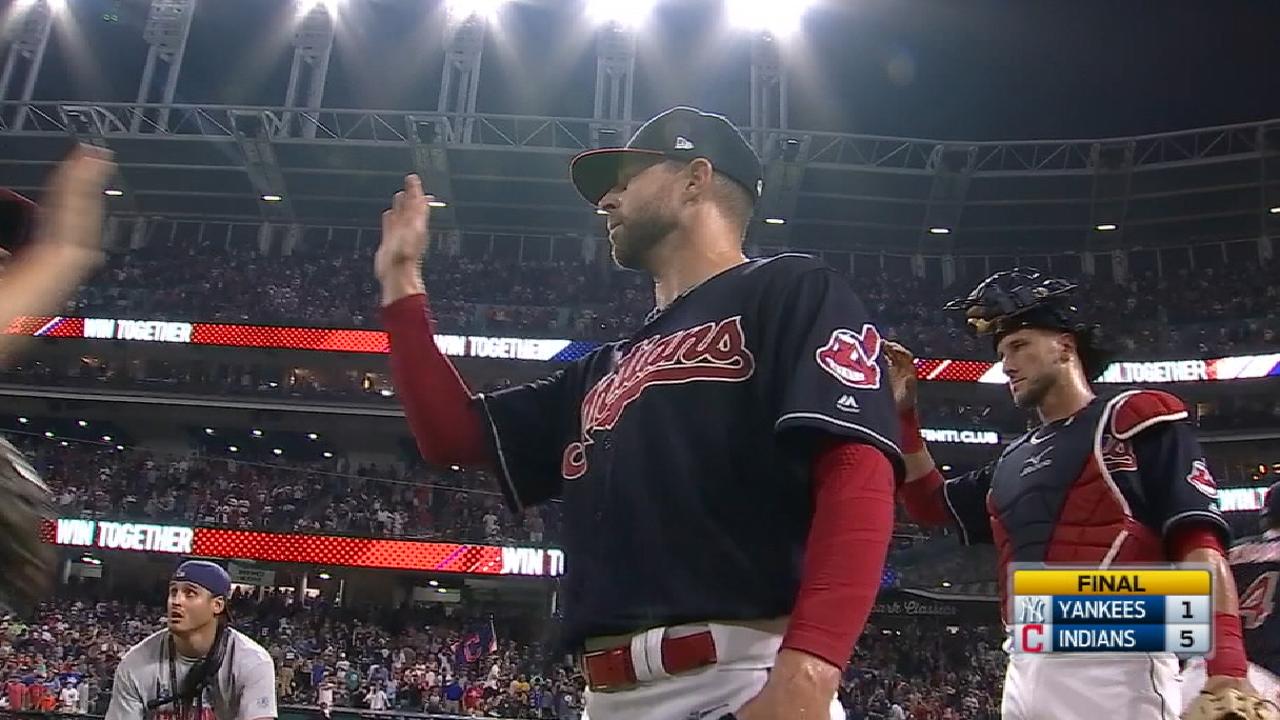 4. Great bullpens
No bullpen is better than Cleveland's. The Indians hope to have Andrew Miller back for the playoffs, which would give Francona his super weapon. HIs two late-inning guys -- Cody Allen and Bryan Shaw -- are as good as any in the game. The D-backs can also shut down teams late with Archie Bradley, David Hernandez and Fernando Rodney.
5. One huge offensive star
Indians third baseman Jose Ramirez is playing out of his mind. He was a surprise star last season, the guy who Francona said "saved our butts" after Michael Brantley's injury.
One player performing at this level impacts every other player around him and seems to be standing at home plate in one key situation after another. Ramirez has a 1.395 OPS during the winning streak, with eight doubles, seven home runs and a .400 batting average.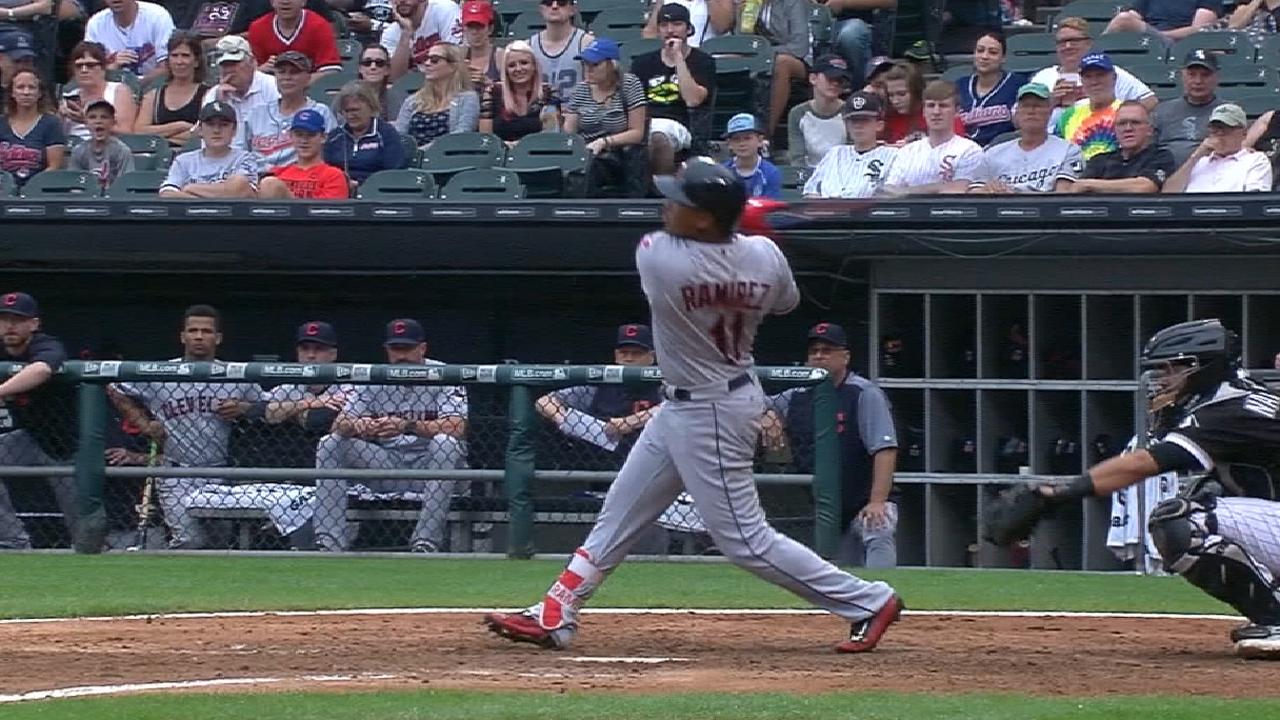 This is a deep batting order with dominant players around Ramirez: Carlos Santana, Francisco Lindor and Edwin Encarnacion. Other than maybe the Astros, no one has this kind of lineup depth.
J.D. Martinez has been the key guy for the D-backs, with 18 home runs in 42 games since his July 19 acquisition from the Tigers, including eight during the winning streak. But there are big bats around him as well, especially first baseman Paul Goldschmidt, who'll finish in the top three in NL MVP Award voting.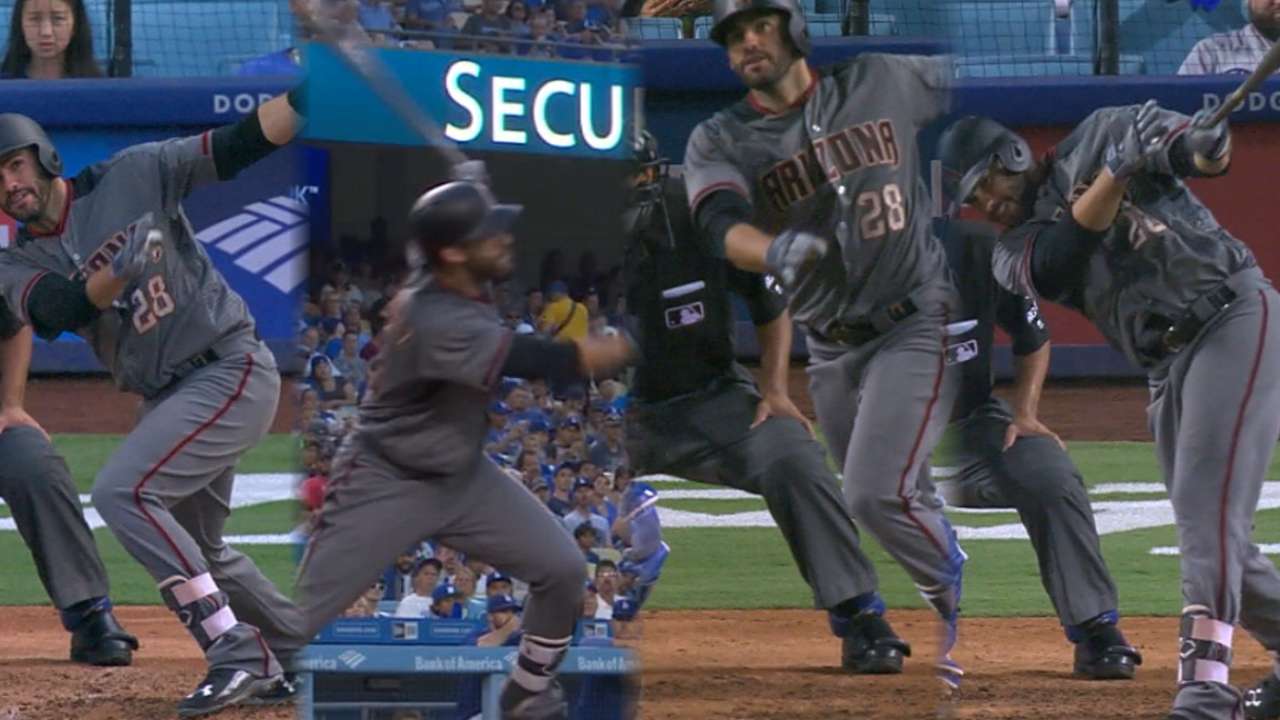 6. Confidence
On Opening Day, the Indians appeared to be the closest thing baseball had to a perfect team. The current 14-game win streak (and 23-4 record since Aug. 11) has revealed them to be just that. They've scored first in every game and pounded opponents by an overall score of 98-26 during the streak.
Arizona was an unknown quantity because of its pitching. Greinke, Ray and Corbin have transformed the rotation. Bradley has become a shutdown reliever. And that offense, which was already good, is even better with Martinez in the middle of things.
7. Bottom line
See you in October?
Richard Justice has been a reporter for MLB.com since 2011. Read his columns and follow him on Twitter at @RichardJustice. This story was not subject to the approval of Major League Baseball or its clubs.