Inbox: Will the Rangers stick with Odor?
Beat reporter T.R. Sullivan answers Texas fans' questions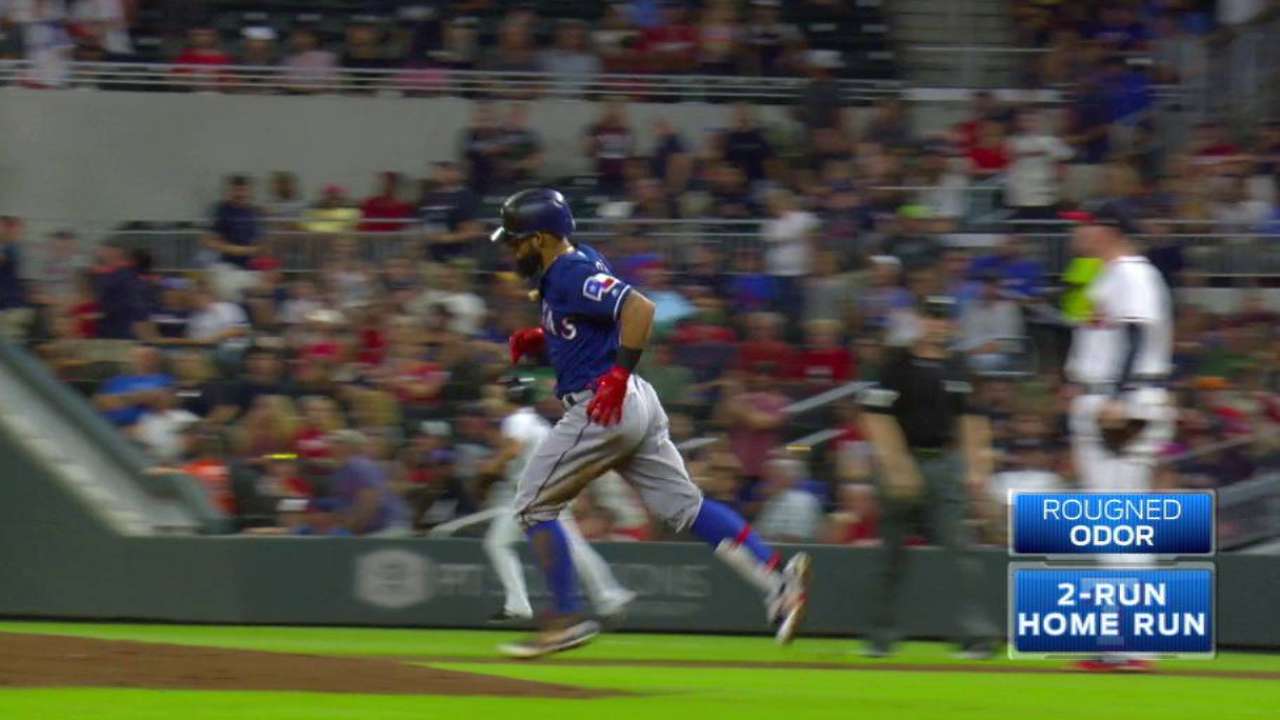 Why are the Rangers sticking with Rougned Odor? He plays average defense at best and seems to strike out too much in important situations. It seems Jurickson Profar could be just as good or better.
-- Larry N., Dallas
The Rangers are committed to Odor for the next five seasons (through 2022) at $45.2 million. They like the power, speed and athleticism, and they are hoping age and experience will help Odor overcome the rough parts of his game. Profar doesn't have great physical skills, he is simply a true baseball player with plus skills and off-the-charts baseball aptitude.
• Submit a question to the Rangers Inbox
If we do not make the playoffs, will Adrian Beltre stay with us? Will Elvis Andrus stay?
-- Michael M., Saginaw, Texas
Andrus is signed through 2022, but he could opt out after '18 or '19. That was once unthinkable, but not so much after enjoying a career-best season. But he'll be back next year. Beltre is signed through '18, but he has made it clear he wants to play on a World Series contender. The Rangers have much work to do this offseason to get back to that point, but right now it's hard to see Beltre walking away or being traded.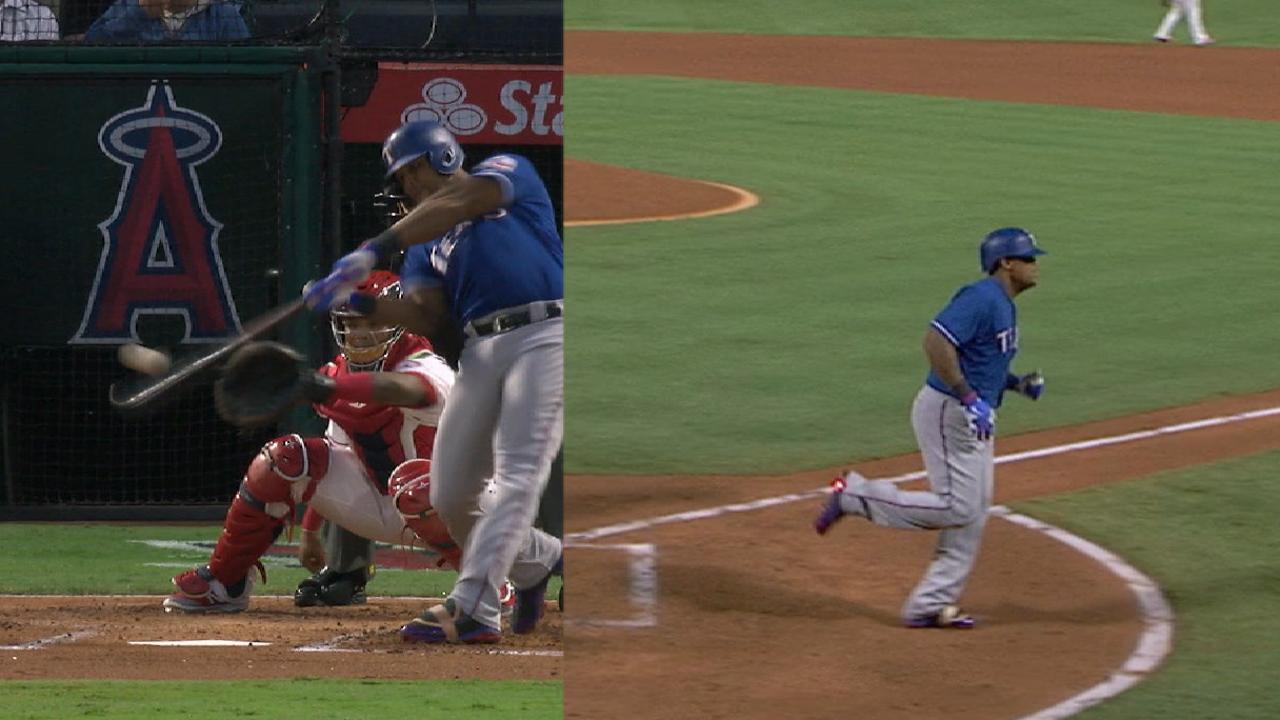 Can you explain how Dillon Tate -- the No. 4 overall Draft pick in 2015 -- was given up on in essentially 1 1/2 years? He is pitching well in Double-A for the Yankees, and the Rangers gave him away.
-- Fred V., Carrollton, Texas
Tate did not get off to a great start with the Rangers, and there was concern that the longer they waited, the farther his trade value would drop. So he was included in a trade for Carlos Beltran. Tate has had a decent season over 13 starts -- four at Double A -- in the Yankees' system, and he is their No. 14-ranked prospect by MLBPipeline.com. But, yes, it does hurt not having anything to show for a fourth overall Draft pick.
I hear rumors of the Rangers going after Giancarlo Stanton by trade and taking on a lot of his contract. Would it not make better sense to chase Yu Darvish and Shohei Ohtani?
-- Kayla B., Honolulu
Great question. Stanton is signed for 10 more years after this season at an average of $27.5 million through age 37. There is a good chance Darvish could get a five- or six-year deal averaging that much or more as a free agent this offseason. You'd rather have Stanton, but he has to be acquired by trade, and that would be painful. Who knows what Ohtani will cost or how good he will be? But if the Rangers could get Stanton without giving up Joey Gallo, Nomar Mazara or Cole Ragans, then ...
Who are Tyler Davis in Frisco and Scott Williams at Down East? Are they for real?
-- Stuart A., Silver Spring, Md.
Both are right-handed pitchers. Davis was the Rangers' 23rd-round pick in 2015 out of the University of Washington, where he had a tremendous career. He throws his fastball at 86-90 mph with plus command of three pitches and good feel for pitching. Davis was 4-2 with a 2.32 ERA and a 0.86 WHIP in 12 starts for Frisco, and he's definitely a guy to watch.
Williams is a converted catcher who was in big league camp two years ago. He has had some injuries, but he has a good fastball/slider mix. Williams has had some impressive stretches in Class A, and he needs to take that to Double-A next year.
Are you aware of any discussion regarding a team moving to or expansion coming to San Antonio? Given growth and demographics, it would seem like a no-brainer.
-- Barry B., Abilene, Texas
Commissioner Rob Manfred is on record as saying expansion to 32 teams is a possibility in the future. Montreal appears to be first on the list. Both San Antonio and Austin have been mentioned, along with Portland, Vancouver, Charlotte, Las Vegas and Mexico City. It would be great if San Antonio or Austin were in the same division as the Rangers and Astros, but that's a long way off. Stadiums in Oakland and Tampa Bay need to be addressed first.
I'm very concerned that the new stadium's roof will be closed a significant amount of time like AT&T Stadium. It seems like AT&T Stadium's roof is never open. One of the cool perks about postseason baseball is you get to watch baseball in a sweatshirt or jacket. Should I be concerned?
-- Don L., Dallas
I've never been to AT&T Stadium. Didn't even realize it had a roof that opened. The Rangers' roof will be closed far more than open, but October could be different. There is nothing like October baseball weather, that's for sure.
T.R. Sullivan has covered the Rangers since 1989, and for MLB.com since 2006. Follow him on Twitter @Sullivan_Ranger and listen to his podcast. This story was not subject to the approval of Major League Baseball or its clubs.