Zimmerman heating up in September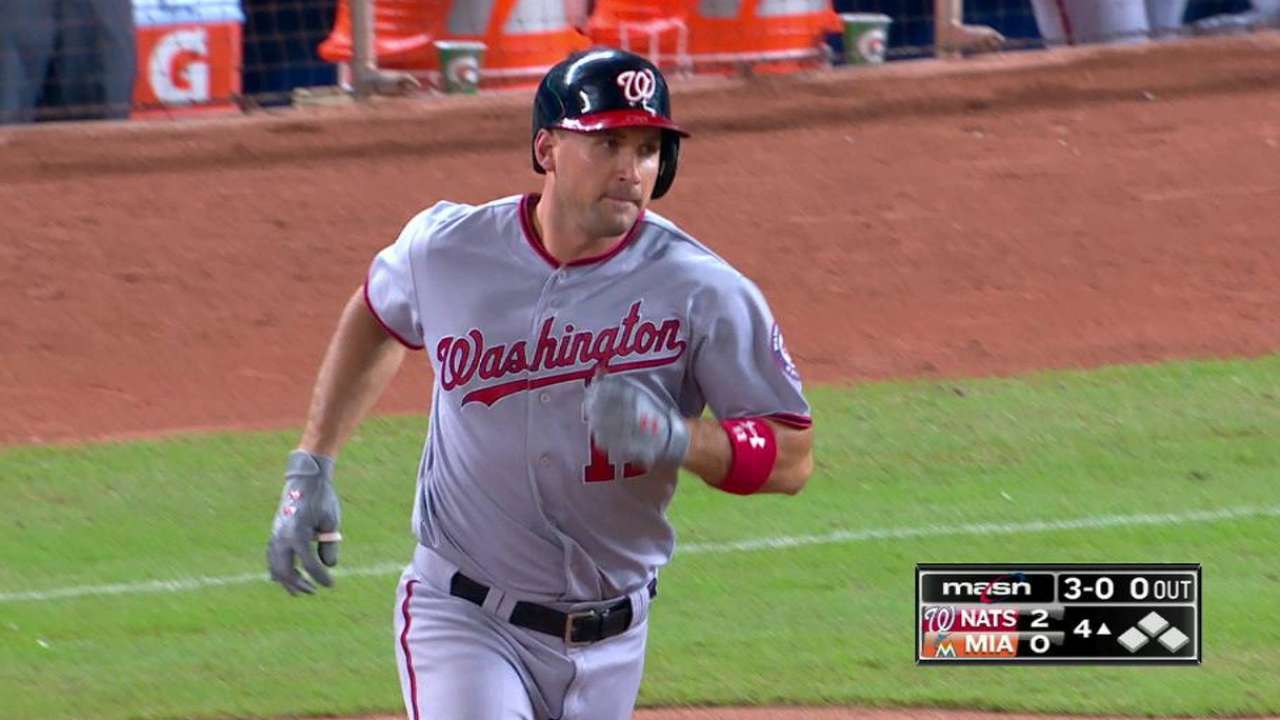 MIAMI -- Ryan Zimmerman showed no signs of slowing down on Wednesday night, both literally and figuratively.
Washington's third baseman cranked a monster solo home run as part of a 3-for-5, two-RBI night in the Nationals' 8-1 win over the Marlins to complete a three-game sweep.
After a slow August, Zimmerman is off to a scorching first week of September. The All-Star is hitting .444 (8-for-18) with two homers and five RBIs in six games.
Zimmerman isn't slowly down, as proven by Newton's Law early in the game. On Howie Kendrick's double in the first inning, Zimmerman raced around the bases and didn't stop until he went down the steps of the dugout toward the clubhouse.
"I could've stopped. I kept going," Zimmerman said. "We're here at 10 o'clock at night now, so I might as well do something stupid."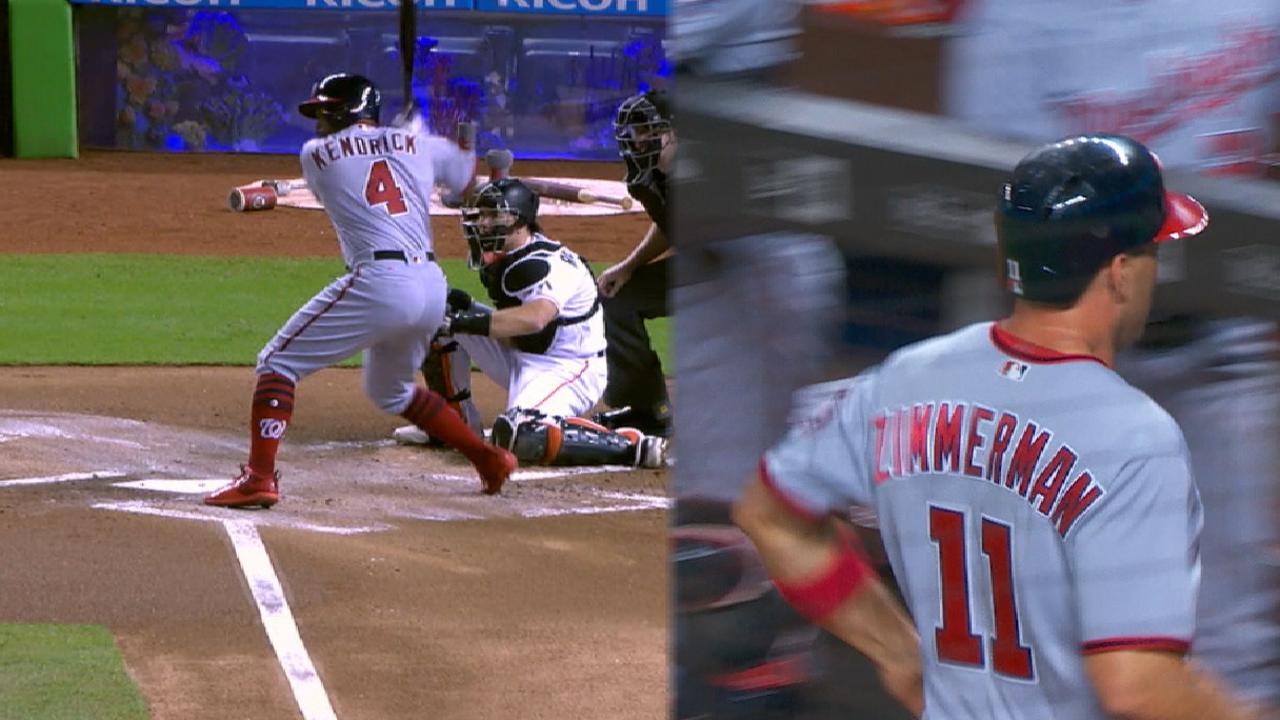 Nats manager Dusty Baker watched the comedic event unfold in front of him, but he wasn't exactly thrilled by it.
"He didn't pull the parachute to stop or slow himself down," Baker said. "I'm just glad he wasn't hurt doing it."
The 32-year-old's recent surge is a good sign for the Nats as they roll into October. They're all but a lock to win the National League East, and a combination of a scalding lineup and that three-headed monster at the forefront of the rotation makes them scary.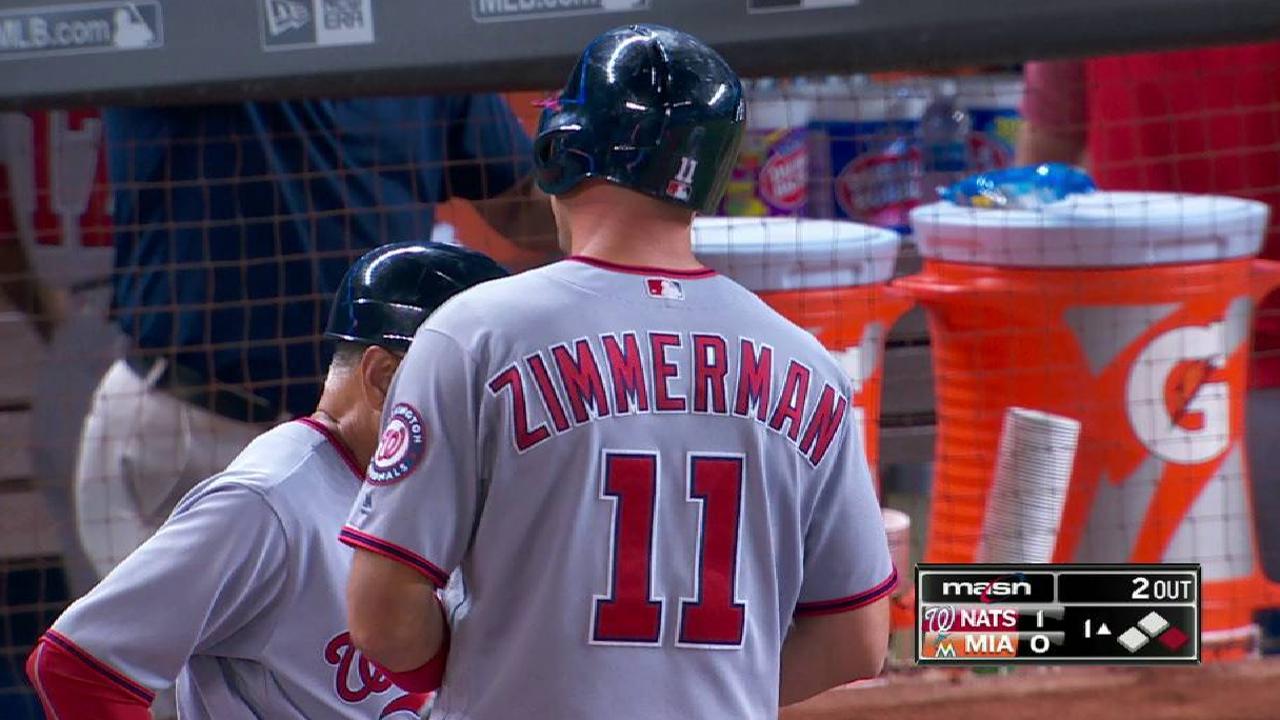 Considering they've won eight of their last 11 games -- without Bryce Harper -- Washington is feeling confident in the final month of the regular season.
But Zimmerman and the rest of the club knows how important it is to finish strong regardless of the standings.
"It doesn't matter when we lock that up or how we lock that up," Zimmerman said. "So it's just one of those things where we need to finish strong. You want to end this month playing your best, having everyone healthy and kind of be rolling into October."
Patrick Pinak is a reporter for MLB.com based in Miami. This story was not subject to the approval of Major League Baseball or its clubs.