Hammel gives bullpen a much-needed rest
Right-hander keeps Royals in game until offense takes over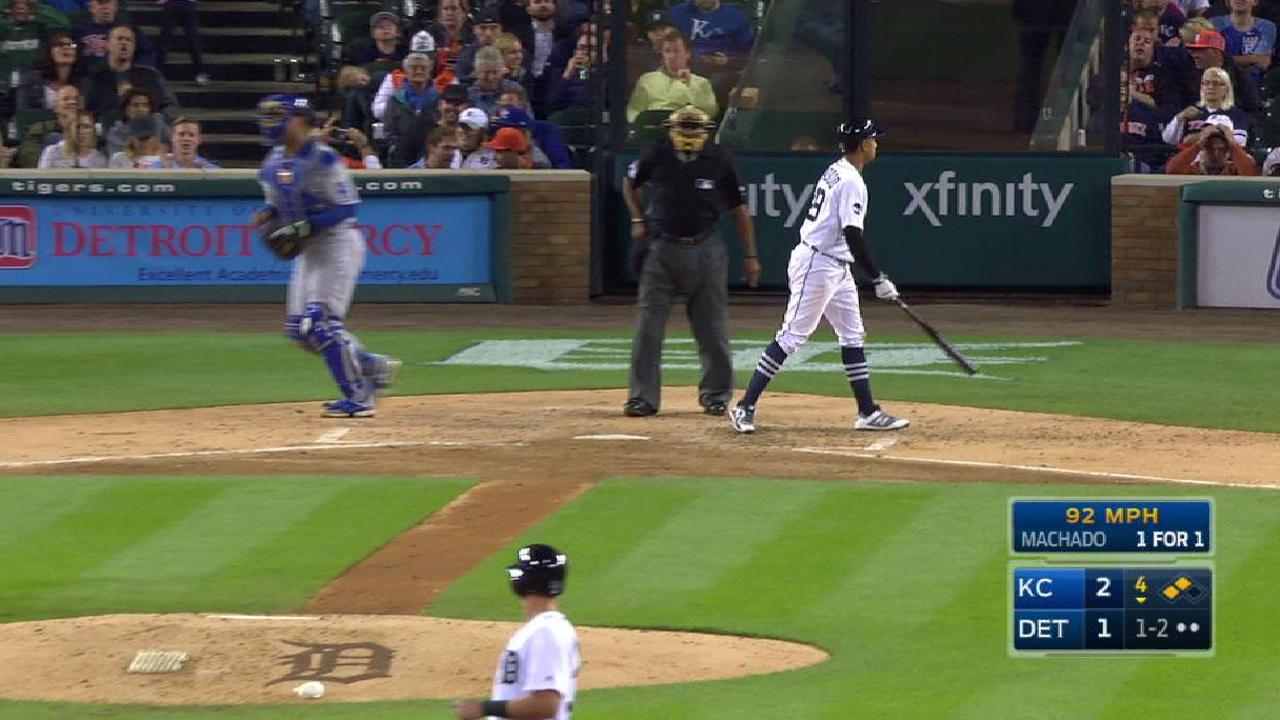 DETROIT -- Despite a fully-stocked bullpen, jam-packed with September reinforcements, Kansas City's relief corps still found themselves in need of a breather Wednesday night.
Jason Hammel, once again, gave them what they wanted.
On the heels of a lopsided loss Tuesday in which the Royals relied heavily on a couple long relievers to eat six innings, Hammel lived up to his reputation as an innings-eating workhorse.
"He really kept us in the ballgame," Royals manager Ned Yost said. "Gave us a chance to win that game."
With an American League Wild Card berth still up for grabs, Hammel worked six innings of two-run ball en route to a 13-2 blowout win over the Tigers to help keep the Royals in the postseason conversation with just 24 games to play. The series-clinching win, their second straight, moved the Royals back to .500 overall and within 2 1/2 games of the Minnesota Twins for the second Wild Card.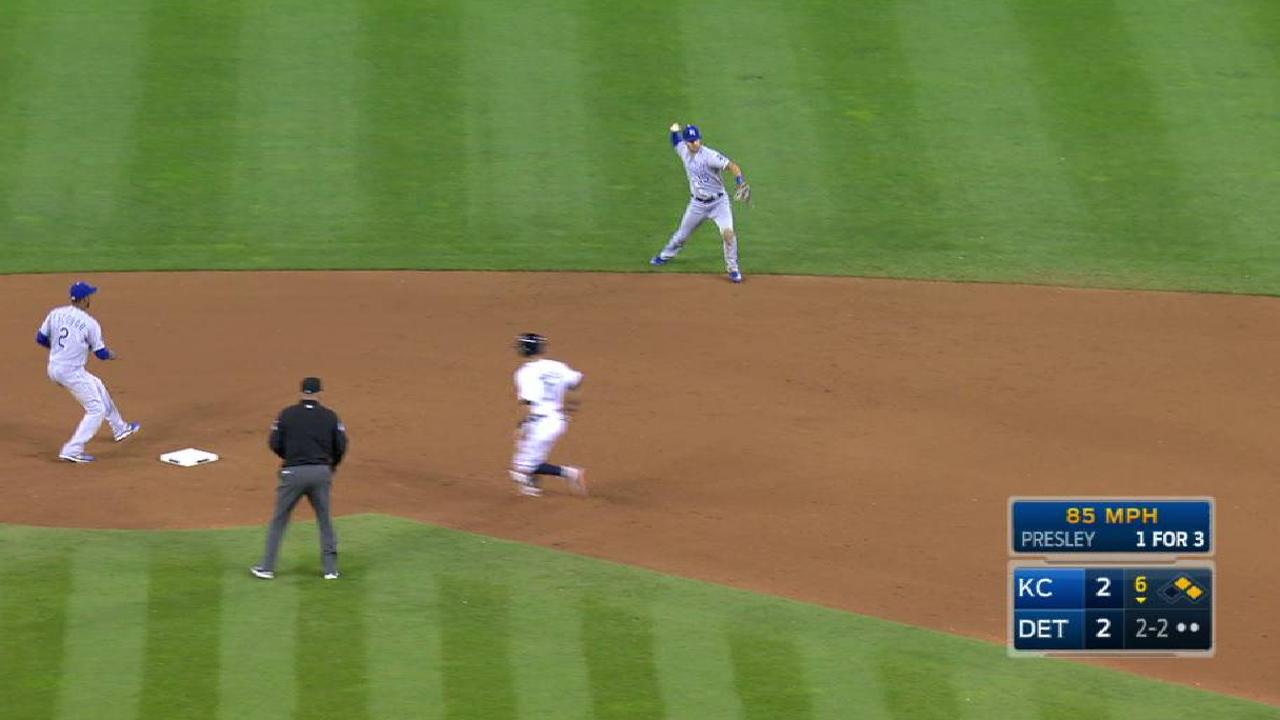 "When you're in the middle of a race in September, it's going to be fun to go out there," Hammel said. "But I think every start I make this season is really important."
It was a solid September performance for Hammel, and -- with a pivotal four-game series against division rival Minnesota on the horizon -- it couldn't have come at a better time for the third-place Royals.
"Going into it, our goal was to get Hammel through six innings and try to preserve [the bullpen]. Because our bullpen has been really thin," Yost said.
Yost certainly had options at his disposal in the event Hammel was forced to exit early, thanks largely to September reinforcements. But neither Trevor Cahill or Andres Machado were available Wednesday after tossing three innings apiece Tuesday.
And, with rookie Sam Gaviglio set to make his Royals debut Thursday, Yost preferred to keep his bullpen fresh for their crucial series opener.
"Really, we wanted to protect our lefties with the big series against Minnesota coming up," Yost said. "They've got a lot of switch-hitters and left-handed hitters. So, having all of our lefties with two days' rest, and Mike Minor with three days' rest is going to be a big benefit for us."
Hammel didn't let his manager down. For the sixth straight start, Hammel worked six or more innings. More impressive? It marked the 17th time in his last 18 starts that Hammel has pitched at least into the sixth inning -- a stretch in which he's gone 7-4 and sits in seventh place in the American League in innings pitched.
Making his team-leading 28th start this season, a sign of his impressive durability, Hammel's appearance Wednesday certainly wasn't perfect. The 35-year-old right-hander gave up two runs on nine hits, including a 393-foot home run off the bat of Ian Kinsler in the sixth. But, for the most part, Hammel did what he does so often: throw strikes and eat innings.
He got into trouble in the sixth after issuing a two-out walk to Kinsler to put a pair of runners on base. But, in veteran-like fashion, Hammel responded by inducing an inning-ending groundout to avoid damage and keep the game tied.
"Those last two innings, there were some big at-bats there where I had to make some pitches," Hammel said. "Salvador Perez and I were on the same page, and we were able to get out of it."
James Schmehl is a contributor to MLB.com and covered the Royals on Wednesday. This story was not subject to the approval of Major League Baseball or its clubs.