Instilled confidence benefiting d'Arnaud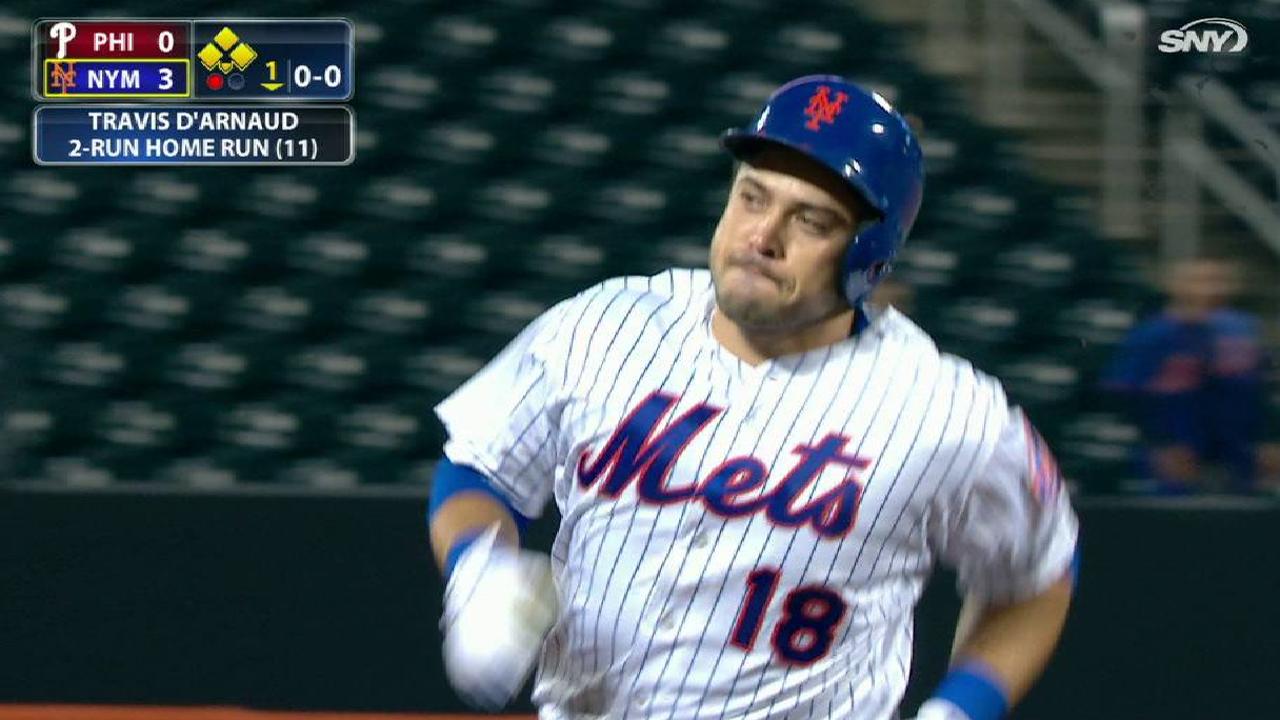 NEW YORK -- In the two games since Mets general manager Sandy Alderson gave catchers Travis d'Arnaud and Kevin Plawecki a vote of confidence heading into next season, saying the Mets were comfortable with their current personnel behind the plate, d'Arnaud has held up his head of the bargain.
During the Mets' 9-1 loss to the Phillies on Tuesday, d'Arnaud served as the Mets' lone bright spot with two doubles to right, driving in the team's only run. He continued going the other way in Wednesday's rain-shortened, 6-3 win over the Phillies, homering to right-center in the first inning.
Seeing d'Arnaud go the other way with power is a welcome sight to Mets manager Terry Collins.
"When he first got here, that's where he was the most dangerous," Collins said. "When you're going the other way and you're seeing that ball and letting that ball get a little bit deeper, you're seeing it pretty well. Those are good signs that he's doing what we thought he might. I don't care what time of year it is to see it, it's nice to see."
After the game, d'Arnaud credited his recent success -- his batting average on the season (.237) is its highest it's been in nearly a month -- to his hitting coaches. He feels he's at his best when he's going with the pitches and not swinging too hard.
"Sometimes I overswing and try to do too much, instead of just keeping things simple and taking what they give me," d'Arnaud said.
Perhaps what's fueling d'Arnaud's hot stretch even more is some heat on the depth chart in the form of Plawecki. Since Plawecki was most recently recalled on Aug. 19, the duo has essentially split time behind the plate. Plawecki's slash line of .314/.385/.486 proves it's an opportunity he intends on taking advantage of.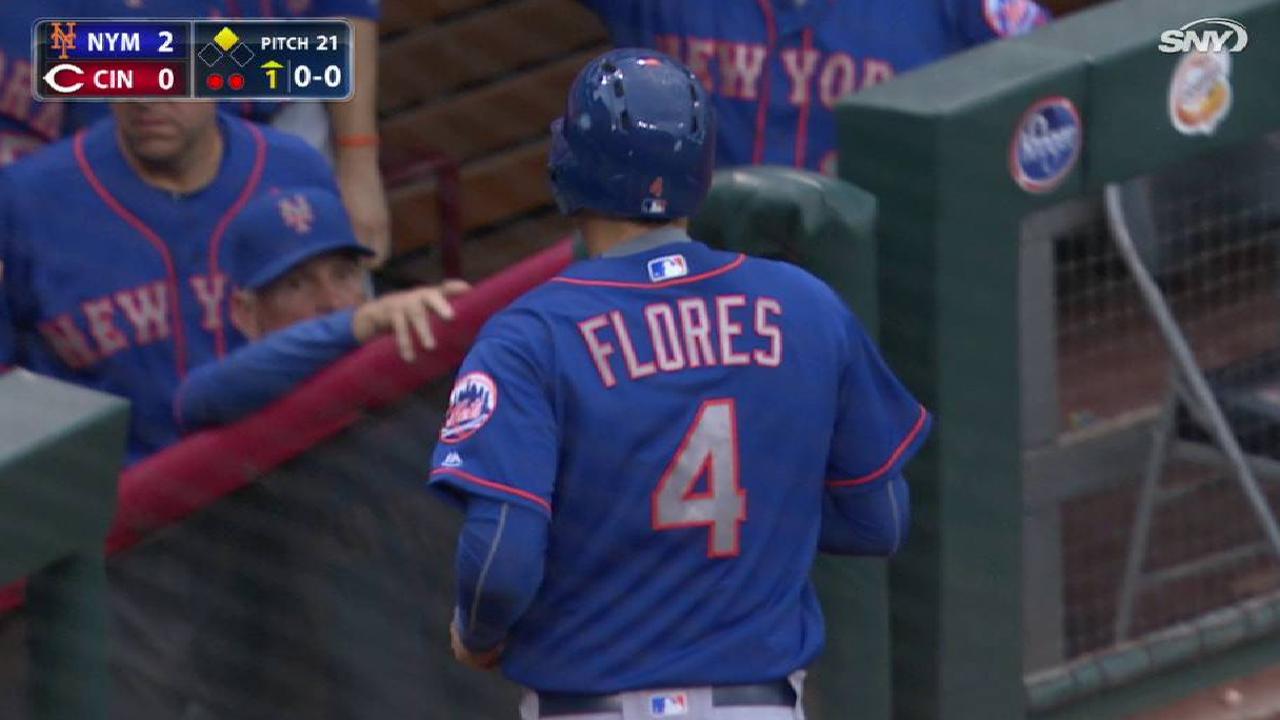 Both Collins and d'Arnaud claim the friendly competition has had little-to-no effect on his mindset.
"Kevin and I are great friends," d'Arnaud said. "When we've played together we've had great success. We both know that we can't control anything except trying to be a great teammate and go out there and compete as hard as we can, no matter if he's playing or if I'm playing."
Of course, questions surrounding d'Arnaud's arm and ability to throw out basestealers still exist, as he's thrown out just nine of 54 runners this year (17 percent, the worst mark of his career). However, the Mets are encouraged by other defensive metrics for him, such as tagging at the plate and framing.
As for Alderson's comments on Tuesday, d'Arnaud wasn't aware of them, but appreciative.
"It's a big compliment for the both of us," he said. "Like I said, both of us are just working and trying to work as hard as we can, especially with the pitchers to go out there and win ballgames and win series. Fortunately, we were able to win this one."
Chris Bumbaca is a reporter for MLB.com based in New York. This story was not subject to the approval of Major League Baseball or its clubs.