Goldy rests again, could return to lineup Friday
D-backs first baseman out again Wednesday with elbow discomfort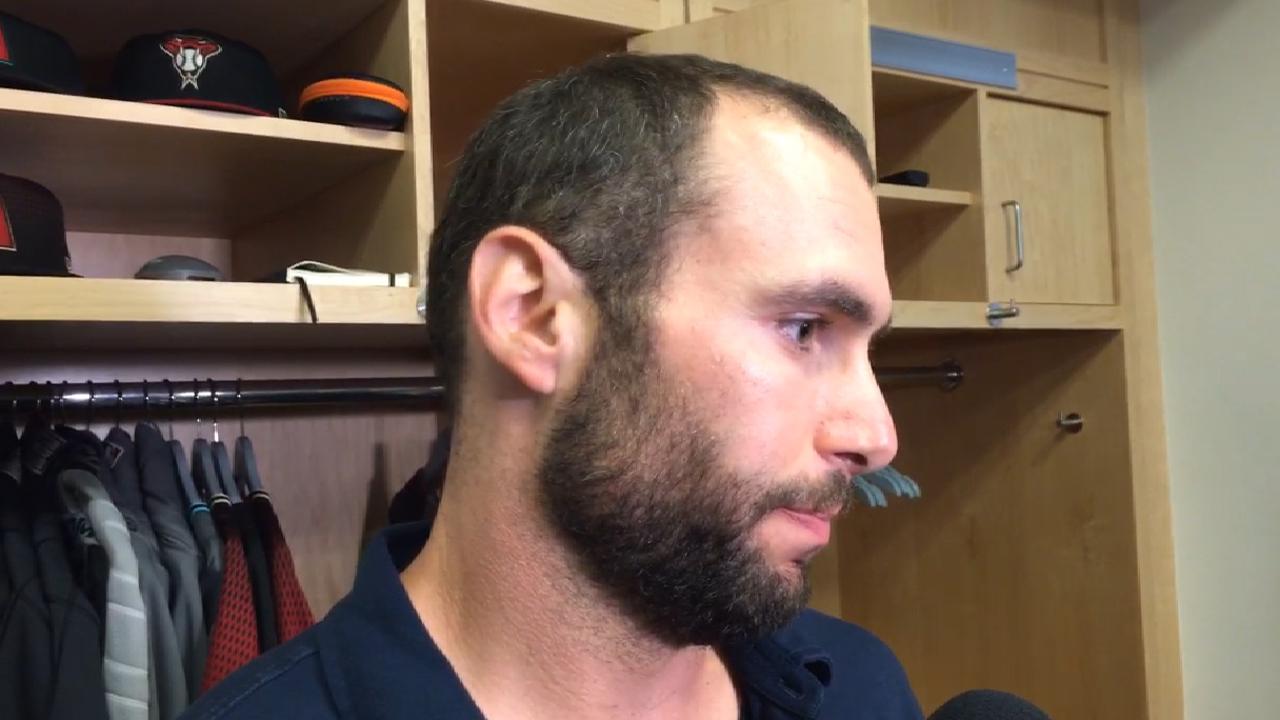 LOS ANGELES -- D-backs first baseman Paul Goldschmidt told manager Torey Lovullo that he felt he could play in Wednesday night's series finale against the Dodgers, but Lovullo decided against it.
Goldschmidt has been bothered by discomfort in his right elbow, and had an MRI taken Tuesday morning, which showed no structural damage, only inflammation. He was given a cortisone shot following the test.
"He came in and expressed to me that he could play," Lovullo said. "I asked how he was feeling, and he said he was feeling much better. I just thought, given all the sets of circumstances, knowing there was a day off tomorrow, it made a lot of sense to rest him one more day, and see where that lands us on Friday."
Lovullo initially thought Goldschmidt could pinch-hit if needed Tuesday night, but after Goldschmidt said early in the game that he was feeling some soreness in the elbow as a result of the shot, Lovullo did not use him.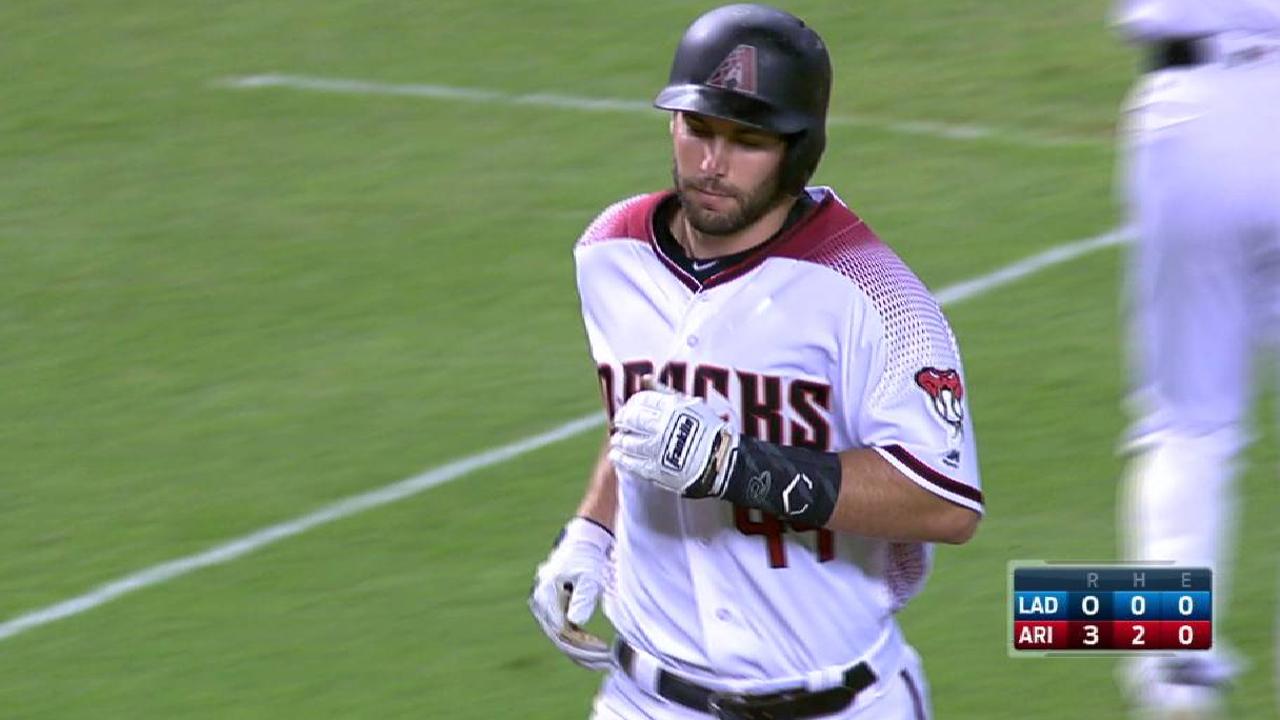 "It felt good," Goldschmidt said, "but there was definitely some soreness that was in there. I think that's to be expected, too. I kind of felt that pregame."
Goldschmidt is champing at the bit to get back in the lineup, but he is also trying to be patient and do what is most likely to keep him healthy down the stretch.
"I definitely want to play, but also my mindset is what's going to be best for the team," Goldschmidt said. "I don't want to be selfish. I want to play, of course, but I understand that rest is sometimes good when there's injuries. As far as having a few days off, I understand. I want it to be healed."
Headed to the Hall
Outfielder J.D. Martinez said the National Baseball Hall of Fame asked for the bat he used to tie a Major League record with four home runs Monday night. He was told that it was OK if he wanted to wait until it cracked to send it.
The bat is now on it's way to Cooperstown, N.Y. -- in two pieces.
Martinez broke the bat just above the handle in Tuesday night's game, with most of the wood flying into the box seats behind the third-base dugout.
Dodgers security retrieved the bat for Martinez.
Steve Gilbert has covered the D-backs for MLB.com since 2001. Follow him on Twitter @SteveGilbertMLB. This story was not subject to the approval of Major League Baseball or its clubs.