MLB.com Columnist
Phil Rogers
Sale, Kluber on collision course for Cy Young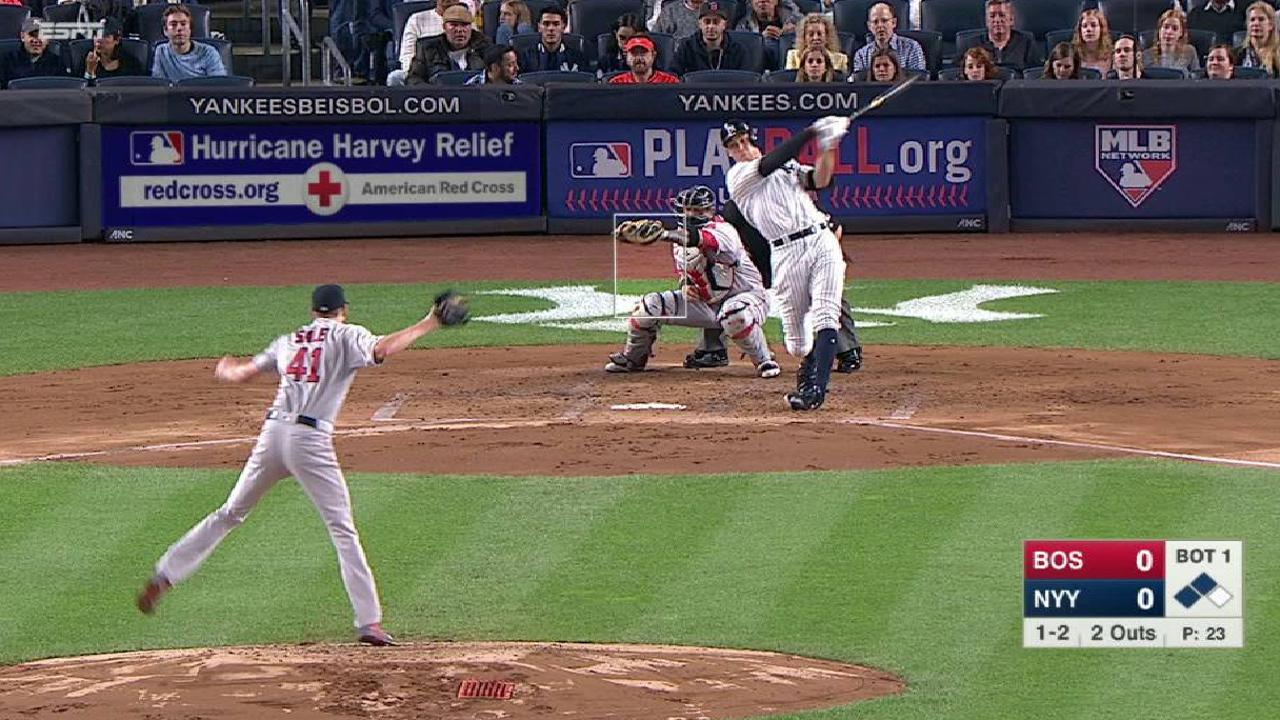 CHICAGO -- Campaign season is starting to get going around baseball, and the postseason is still almost a month away.
Yet it's safe to say you are about to read Chris Sale and Corey Kluber's names together in a lot of the same sentences. The American League's two best pitchers are on a collision course for the American League Cy Young Award, although they'd be the last people to point it out.
"I think we're taking it a day at a time, a game at a time,'' Kluber said Wednesday. "If you start looking toward whoever we're going to play in the playoffs with 20-some games left, we're getting ahead of ourselves. First, we have to make the playoffs. There's a lot of time, a lot of games left for things to happen. Trying to predict this far out who we're going to play and that kind of stuff is sort of a waste of time, I guess.''
That's our job, Corey.
"Yeah, exactly.''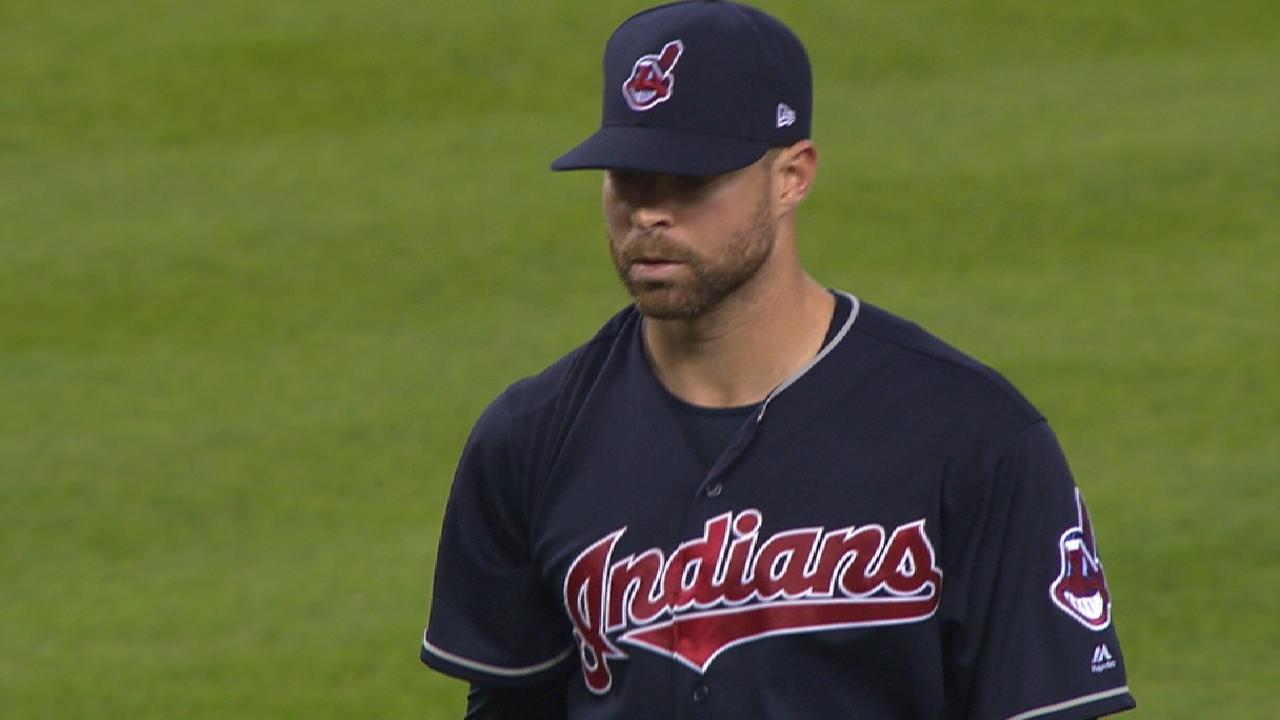 How Sale and Kluber pitch in their remaining regular-season starts -- beginning with Kluber's outing against the White Sox on Thursday night -- will determine if Kluber's superior second half can offset Sale's remarkable first half. Then, after ballots have been cast, they'll more than likely face each other on Oct. 5 in Game 1 of the AL Division Series (and again, if necessary, in the deciding Game 5).
Given that Sale spent his first seven seasons with the White Sox, you'd think there would be a vault of footage from Sale-Kluber showdowns in the AL Central. But there's not much history between the two. They've faced each other only once, in 2015. This will be the fourth year in a row that both of them have earned Cy Young votes, with Sale finishing a distant third in 2014 when Kluber won ahead of Felix Hernandez.
Sale played a huge role in helping the Red Sox build the AL's second-best record after his first 17 starts, going 11-3 with a 2.61 ERA. He was an easy pick to start the All-Star Game but hasn't maintained that consistency in the second half, going 2-3 with a 4.57 ERA in his last seven outings.
While Sale leads the AL in innings (189 2/3) and strikeouts (270), Kluber is first in ERA (2.56) and WHIP (0.90). He used a strong finish to pass Hernandez en route to his first Cy Young and seems to be on that path again, going 6-1 with a 1.83 ERA in his last seven starts. He's 14-4 with a 2.56 ERA in his 24 starts; Sale is 15-7 with a 2.85 ERA in 28 starts.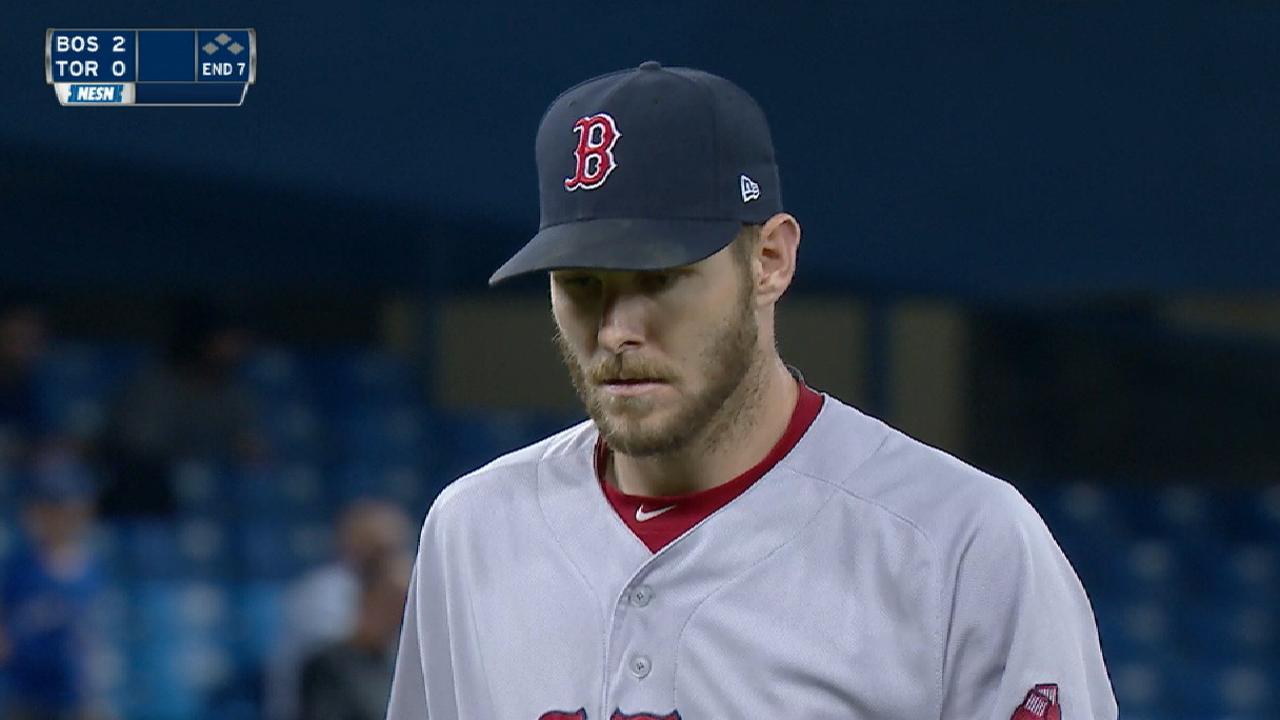 Both Kluber and Sale are conditioning freaks, but there's a reason Kluber is known as the "Klubot." it seems his trademark automaton method better fits the marathon season.
Sale has a 2.74 career ERA before the All-Star break -- 67 points better than Kluber's -- but the Tribe's ace has historically lowered his in the second half, while Sale has a 3.28 ERA since the All-Star break.
Francona marvels at the preparation that allows Kluber to consistently dominate hitters with the wicked slider he sets up with fastballs that rarely hit 95 mph.
"These guys probably get tired of me saying it, but his routines are impeccable,'' Francona said. "His tank doesn't look like it's half-empty. You see a lot of pitchers this time of year, you're trying to get them extra rest, get them through the year. The only time I've seen him when he looked a little tired was the last game of [last] year, and he had pitched on short rest a couple of times. He wouldn't have been human if he wasn't tired.''
Kluber's six starts for the Indians actually included three on short rest, including Game 7 against the Cubs. He threw 249 1/3 innings overall, which had to contribute at least a little bit to the back pain that sidelined him for four starts in May.
If anything, that break could make him stronger this October.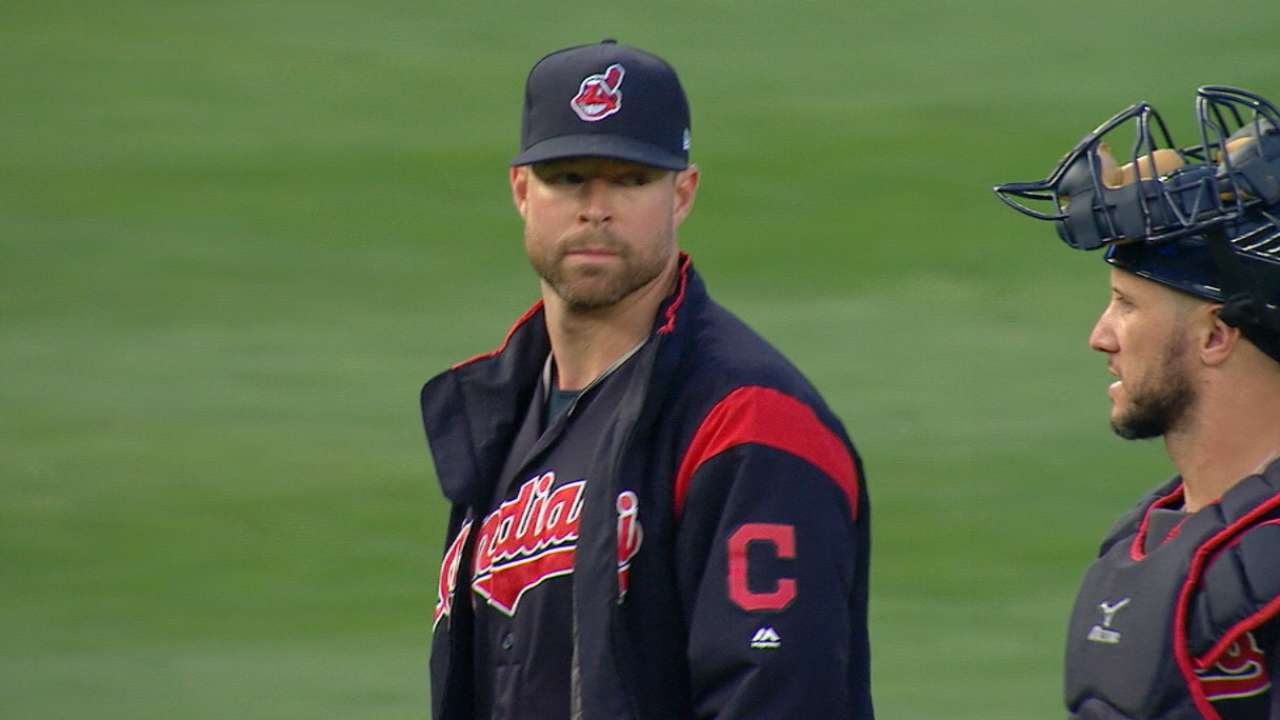 "The way he prepares, he never looks tired,'' Francona said. "He may be tired, but he doesn't look it. His routines are so impeccable -- that's the right word -- when the game comes around he just goes and does his thing. He always has something to fall back on because he works so hard. ''
While the Indians have a double-digit lead in the AL Central, Kluber says it's too soon to think about October, although he does admit he'd feel good if it was about to arrive. The Indians are rolling and have five starters pitching well.
"There's still a long ways to go,'' Kluber said. "There's no saying that where we are right now is where we are going to be when playoffs begin, if we're fortunate enough to get there. Hopefully that's the case and we can ride out this momentum until we get there and keep going.''
While a lot could change, Sale awaits.
Kluber does remember facing him.
"It was here, wasn't it?'' he said. "I don't remember who won.''
Kluber and Sale kept the score at 1 into extra innings the one time they faced each other, with the White Sox winning in the 10th. Don't be surprised if they pick up where they left off.
Phil Rogers is a columnist for MLB.com. This story was not subject to the approval of Major League Baseball or its clubs.