Black keeping players fresh for stretch run
Rockies manager lauds Blackmon for keeping himself in great shape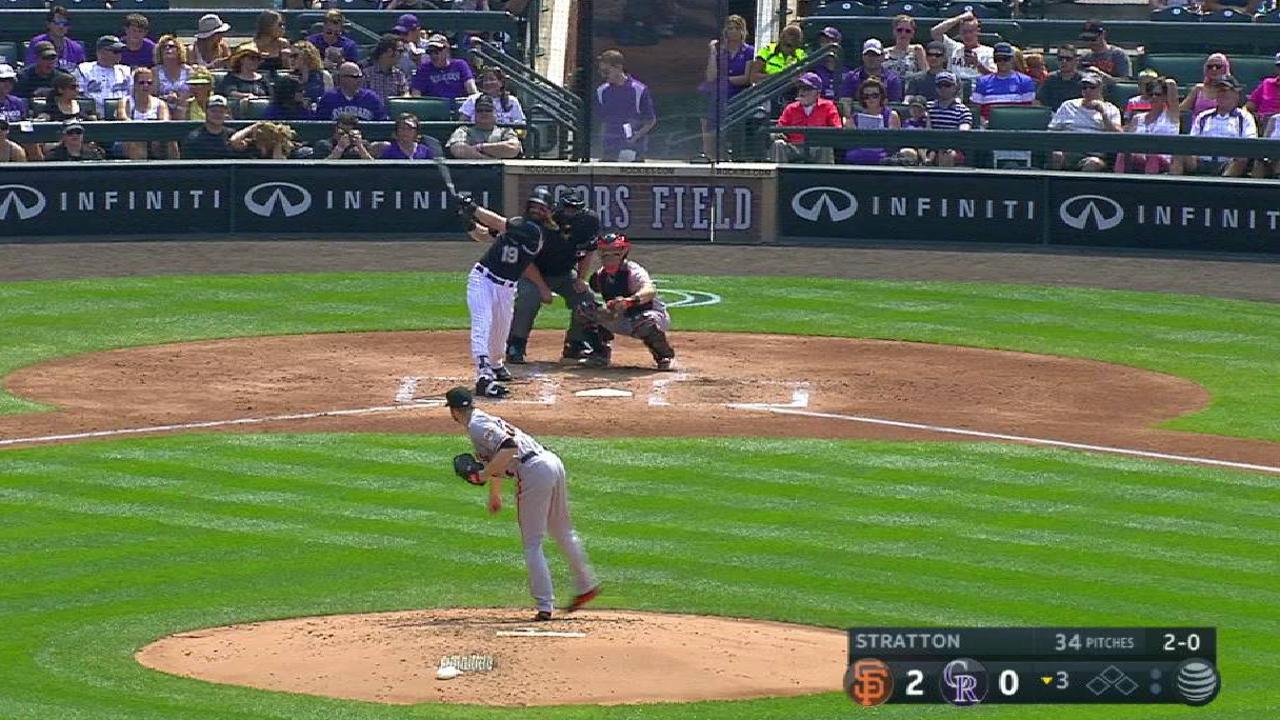 DENVER -- With the Rockies leading the race for the second National League Wild Card spot, players will be taking extra care of their bodies as the regular season winds down.
Rockies manager Bud Black said the coaching staff will also help keep the players fresh, sitting those who need rest or don't match up well with the opposing pitcher, but it's largely up to the players themselves. Black pointed to center fielder Charlie Blackmon as someone who takes great care of himself.
"Every player who comes through the door is going to be in a good shape mentally in September because the games are so fun to play in," Black said. "There are specialists inside the organization who talk to the players about … the rest factor that has to be a part of every player's day.
"Charlie is probably as astute a person in that regard, and I know he talks to all the guys from [Ian Desmond], [Jonathan Lucroy] to all the young pitchers about the rest component."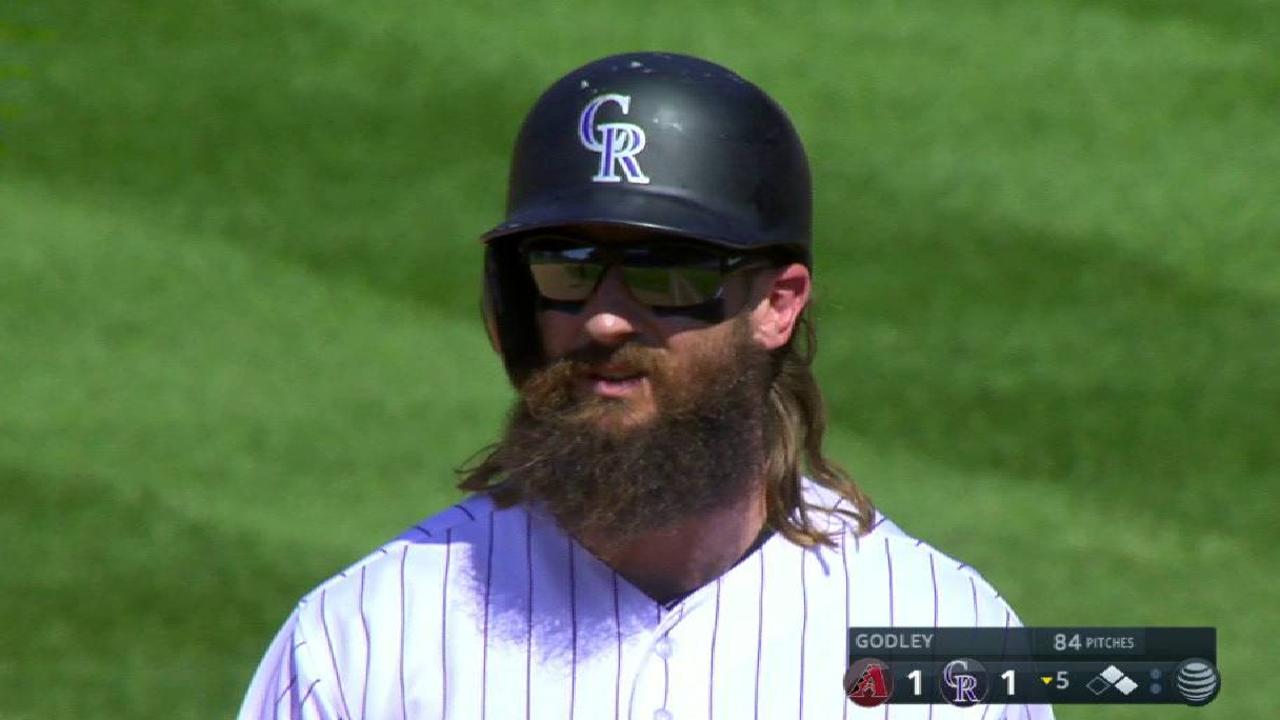 All teams go through the grind of the regular season, but contenders have to prepare for as many as 20 extra contests. The Rockies, a generally young team, largely have not experienced the playoff chase before.
Black said the Rockies are taking rest into account in early September and hinted many will receive days off against the Dodgers this weekend.
"This time of year, it's a fine balance because you can see the light at the end of the tunnel," Black said. "We'll just sort of pick our spots and I think you've just got to watch it. I don't think there's an exact science to it, but you have to gauge what you see on the field and your -- hopefully honest -- conversations with the guys."
Worth noting
• Black does not like pests.
Well, he appreciates pests when they're on his team. Black said outfielder Gerardo Parra is the closest thing the team has to a pest. Playing against a pest, though, brings nothing but frustration.
"There are times he's pesty," Black said of Parra. "But I think a pest is a pest all the time."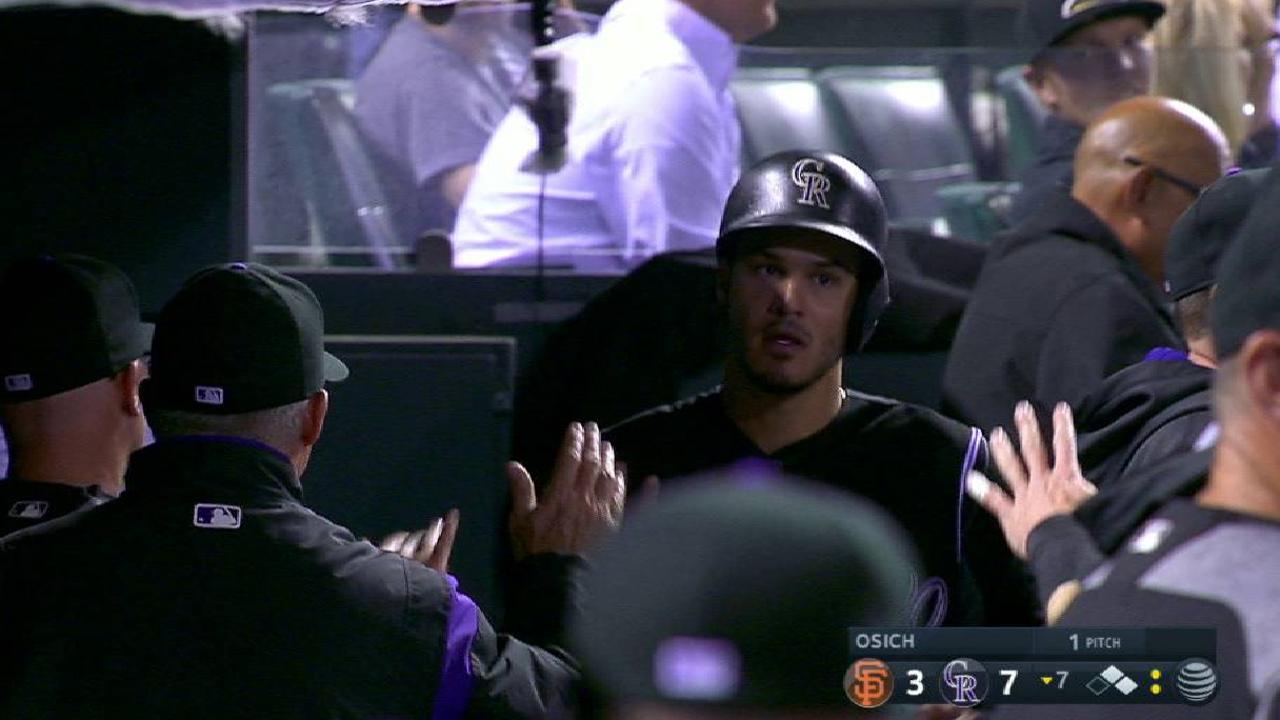 Black has faced numerous "pests" over his 38-year baseball career, naming Wally Backman, Juan Pierre and Brett Butler as examples. David Eckstein was also a pest, Black said, but he won a World Series with Black in 2002 when Black was the Angels' pitching coach.
"For me, even though it sounds like a negative connotation, I think it's a compliment," Black said. "Eckstein was a pest, but when we had him in Anaheim, loved him. Other coaches and players too. We had … really good players, but Eckstein was the one who was always involved in everything. That's a pest, he's always sort of there."
• Raimel Tapia took batting practice at Coors Field before Wednesday's game against the Giants. Tapia has made a few stints at the big league level this season and was optioned Aug. 28 to Triple-A Albuquerque.
He was not among the initial September callups as he had to remain in the Minors for the minimum 10 days, despite the Minor League season ending Monday. Thursday's series opener against the Dodgers is the first day Tapia is eligible to return.
Max Gelman is a reporter for MLB.com based in Denver. This story was not subject to the approval of Major League Baseball or its clubs.