J-Hay shows giving spirit as Clemente nominee
Pirates infielder hosts shopping event for kids before being honored at PNC Park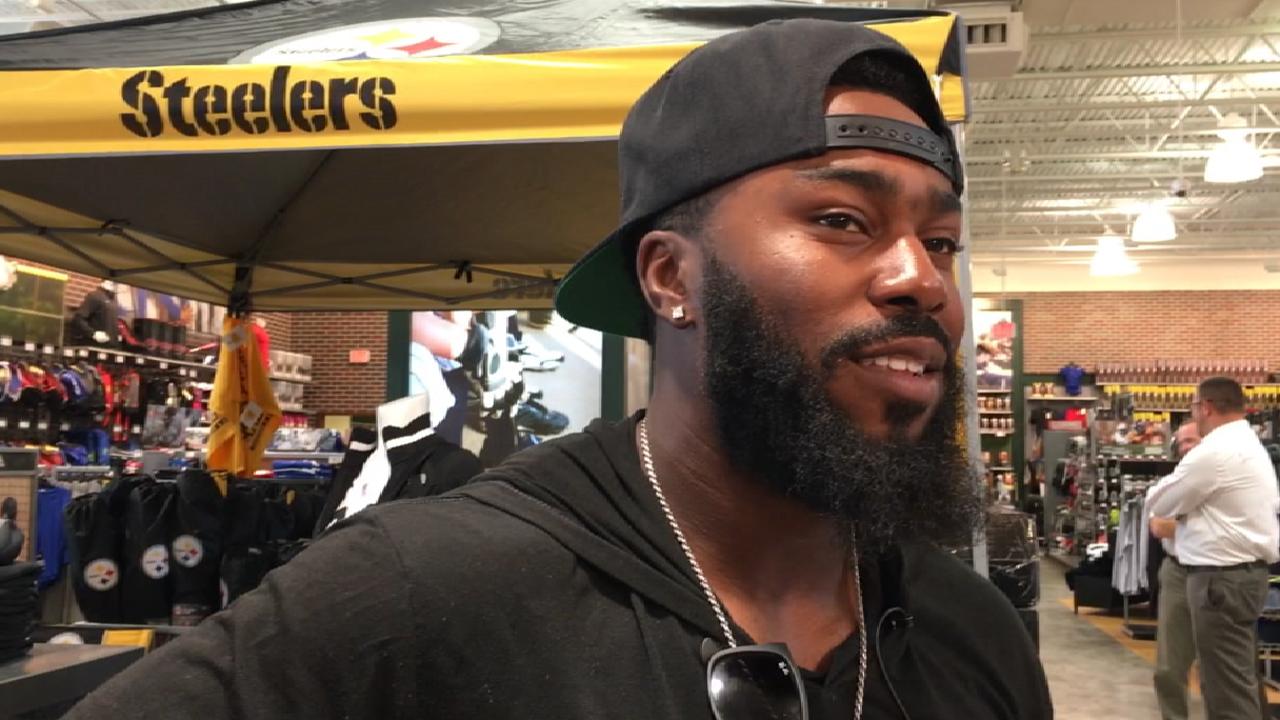 CRANBERRY TOWNSHIP, Pa. -- Josh Harrison and his wife, Brittney, have one daughter, Mia, and another baby girl on the way. In a way, Wednesday morning provided Harrison an opportunity to prepare for his future.
The Pirates infielder was subject to the whims of two young girls during the Harrisons for Hope Foundation's Warm Winter Shopping Event on Wednesday, one of five community events the Pirates took part in on Roberto Clemente Day, the annual remembrance of the Pirates icon's humanitarian life.
What did Harrison learn as he doted on two children in a Dick's Sporting Goods store for more than an hour?
Today we're participating in our #ClementeDay of Giving throughout the area!

Stop 1: Winter shopping for kids with Harrisons for Hope pic.twitter.com/DC2VqEkJg9

— Pirates (@Pirates) September 6, 2017
"It's hard for me to say no to one now. It gave me a little glimpse of what it may be like with two," he said, grinning. "It's going to be tough."
But a giving spirit comes naturally for Harrison, the Pirates' nominee for the 2017 Roberto Clemente Award. He was recognized before the Pirates' game against the Cubs on Wednesday night at PNC Park, hours after showing why he is a deserving candidate for the national award.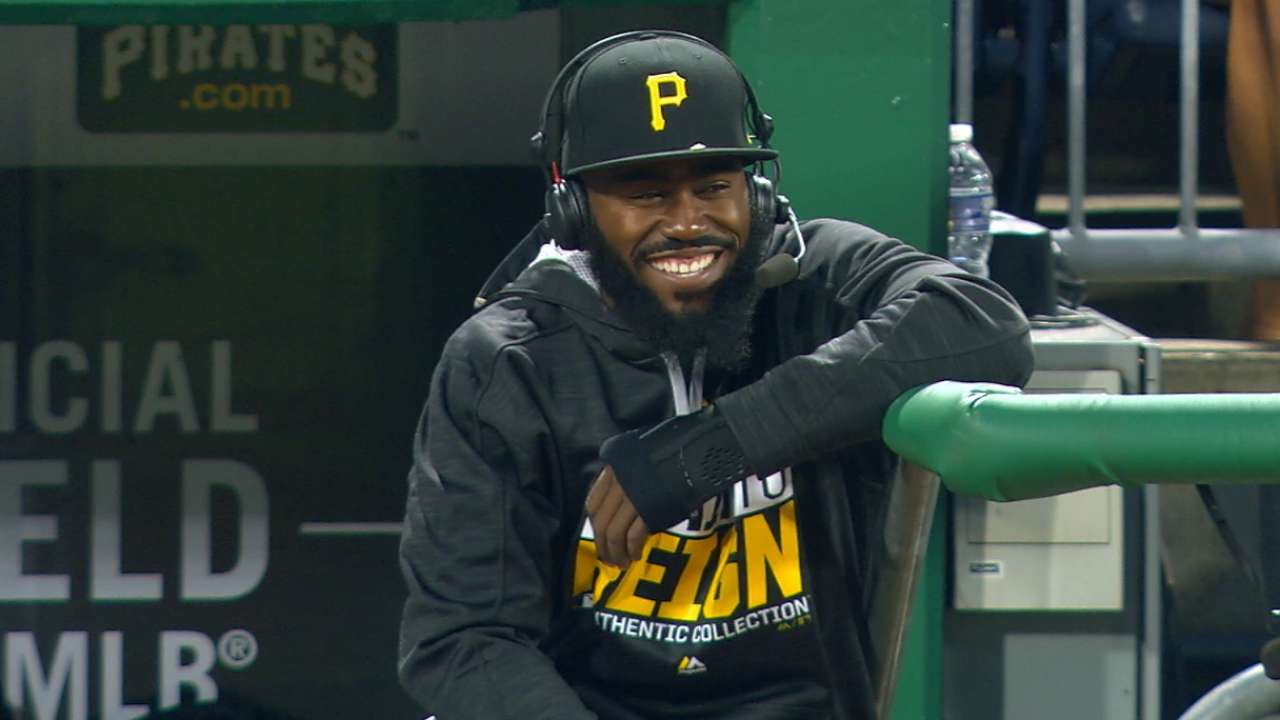 "What he stood for is something far greater than what we could ever imagine," Harrison said. "I don't do what I do for any recognition. I realize there's a greater purpose for my life than just baseball. I can use this platform to help others that are in need. To be honored as our team [nominee] for the Clemente Award is something I don't take lightly."
Clemente Day is particularly meaningful in Pittsburgh. Clemente's No. 21 was painted in right field and his image in foul territory, surrounded by the words, "Honoring the life of Roberto Clemente."
Congratulations @jhay_da_man! #ClementeDay #PiratesNominee @Pirates @piratasbeisbol @Harrisons4Hope pic.twitter.com/Tsi4THmtko

— Pirates Community (@BucsCommunity) September 6, 2017
The Pirates spread throughout the Pittsburgh area on Wednesday. They had groups visit the Allegheny Intermediate Unit Latino Family Center, the H.J. Heinz Campus of the Veterans Affairs Hospital, the Westinghouse Academy school and the Light of Life Rescue Mission to serve lunch.
"We were servers in the food line, then it turned into a dance party," manager Clint Hurdle said. "Then it turned into a photo opportunity, autograph session, it was all over the place. It was a blast, very impactful."
Harrison set up shop at the sporting goods store along with a handful of teammates and coaches. They welcomed 26 local children in need, with each player or coach taking at least two children around the store to purchase necessary cold-weather clothing: jackets, scarves, gloves, hats, boots and more.
"Definitely a blessing. It allows us to take time out of our days to realize there's more to life than baseball," Harrison said. "What better day to do it than Clemente Day?"
Harrison has made the lives of low-income children a priority. His family's foundation has a stated mission to provide children with clothing "from cradle to college." They did that Wednesday morning and seemed to enjoy themselves in the process.
At one of the Pirates' Clemente Day events in Pittsburgh, kids are shopping for the winter (and dancing?) with players and coaches. pic.twitter.com/qPwkqbEeQu

— Adam Berry (@adamdberry) September 6, 2017
Andrew McCutchen blared music from his phone, danced through the aisles and took selfies with anyone who asked. Chris Stewart bought one boy a baseball and had the Pirates sign it. Every player autographed Pirates caps and followed kids around the store until they found the right winter gear.
"When you have kids of your own, you kind of understand. Growing up, I didn't really understand what my parents went through but always knew that we had what we needed," Harrison said. "It makes you take a step back and realize there are a lot of people out there with kids that don't have the necessities."
Adam Berry has covered the Pirates for MLB.com since 2015. Follow him on Twitter and Facebook and read his blog. This story was not subject to the approval of Major League Baseball or its clubs.