Fister rises to occasion for Red Sox rotation
Right-hander shakes off rocky 1st, fires 7 strong vs. Jays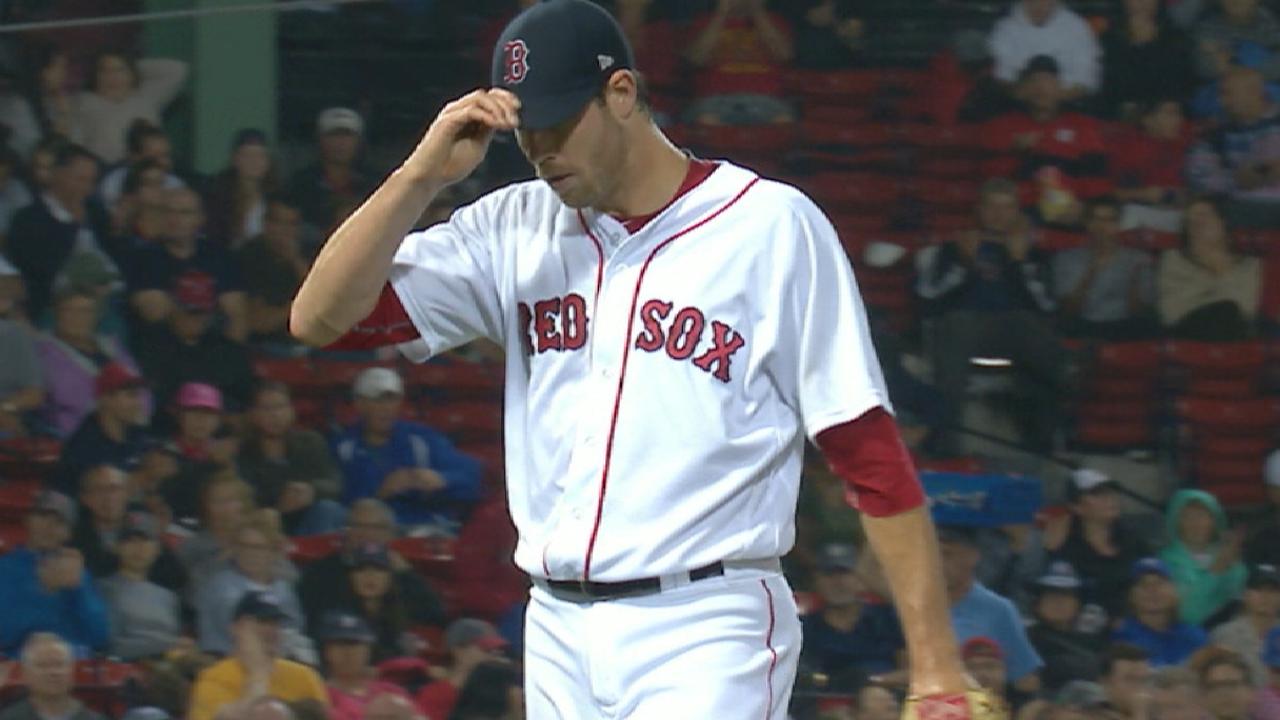 BOSTON -- If a rocky first inning can spell potential trouble for some pitchers, it has become a quirky good-luck charm for resurgent right-hander Doug Fister, who pitched the Red Sox to a 6-1 victory over the Blue Jays on Wednesday night at Fenway Park.
For four consecutive starts, Fister has gone out and dominated, going 3-1 with a 1.50 ERA.
There have been two commonalities in the four starts. The first is that Fister struggles in the first inning, allowing either a run or two. The second is that he doesn't allow any runs the rest of the way.
Red Sox manager John Farrell has seen it enough times that he didn't worry when Fister grinded threw a 23-pitch first inning against the Blue Jays that included two hits and two walks, the latter of which forced in a run.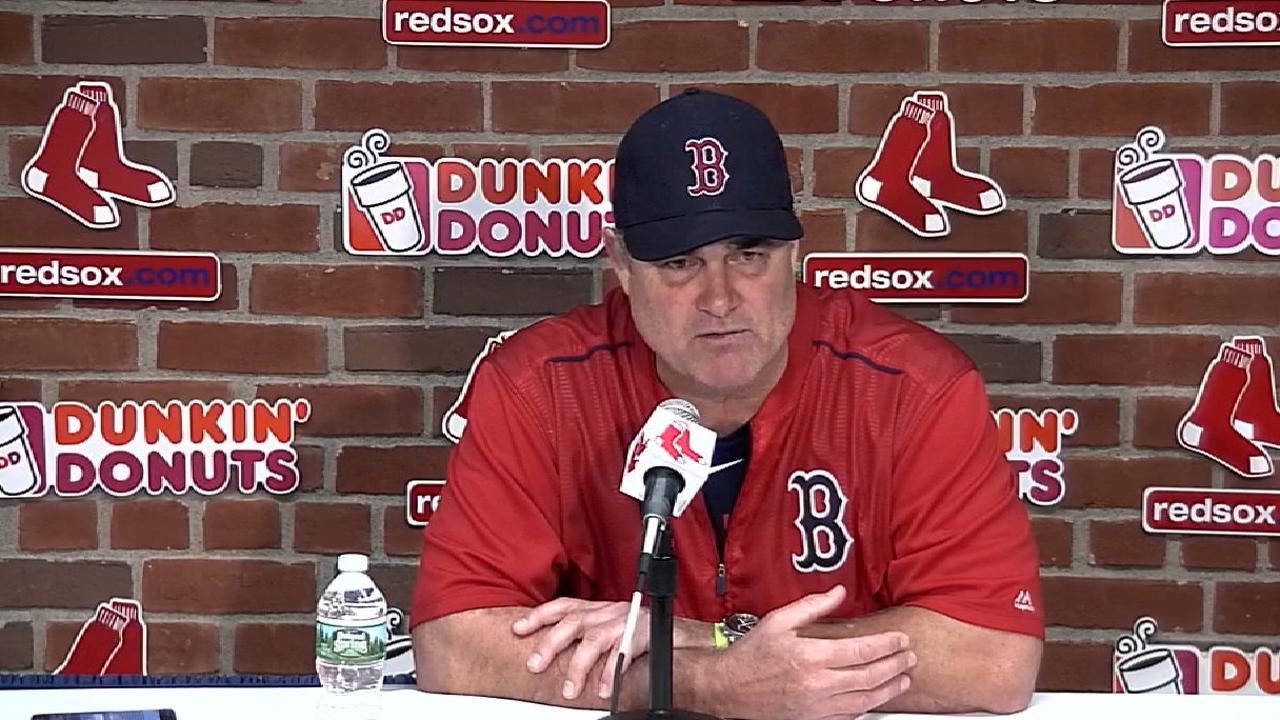 "You know, he gets in the rhythm of the game," Farrell said. "It takes him an inning. It takes him an inning to find his release point. It's been uncanny how similar the beginning of games are and how he finishes out. I think, to me, it's more finding that release point and then he stays out of the middle of the plate, and then he gets a feel for that curveball, which is, as we've come to find out, that's a key pitch for him."
Coming off a 19-inning win on Tuesday, the Red Sox badly needed innings from Wednesday's starter, and Fister gave them seven, allowing four hits with a season-high nine strikeouts.
"I think the curveball was a little sharper tonight, but our focus is go out there and get ground balls," Fister said. "And that's exactly what [catcher Sandy Leon] and I had talked about pregame. Go out there and get soft contact early on, and stay with the ground ball. Sometimes in situations, you kind of look to expand the zone and try and get the strikeout. But most of the time it's try and attack, and it just worked out that way tonight."
And what about the continued habit of worming his way out of trouble in the first and then cruising the rest of the way?
"Things just kind of played out that way," Fister said. "I've struggled the first one. Whatever that cause is, I need to fix that, but Sandy is doing a great job back there changing signs on the fly, being able to read hitters and kind of adjusting from our game plan. It's kind of a whole team effort for us."
Fister has made seven starts since replacing the injured David Price in the rotation, going 5-2 with a 2.79 ERA. During that time, the Red Sox have gone from a half-game out of first place in the American League East to a four-game lead over the Yankees.
"He's pitched really special," center fielder Jackie Bradley Jr. said. "It's been a lot of fun playing behind him. He works really fast. He attacks the strike zone. He's getting outs when he needs to. That's what you want in a pitcher."
Considering that Fister was a waiver pickup from the Angels on June 23, his performance level has been one of the pleasant surprises of the season. It is now easy to envision Fister getting starts in the postseason.
"That's the furthest thing from my mind right now," he said. "It's just focusing each and every day, knowing that every fifth day, I've got to go out there and execute."
And aside from those slight mishaps in the first inning, the execution has been pinpoint.
Ian Browne has covered the Red Sox for MLB.com since 2002. Follow him on Twitter @IanMBrowne and Facebook. This story was not subject to the approval of Major League Baseball or its clubs.