MLB.com Columnist
Mark Feinsand
Clubs that dealt stars still thrive with 2nd WC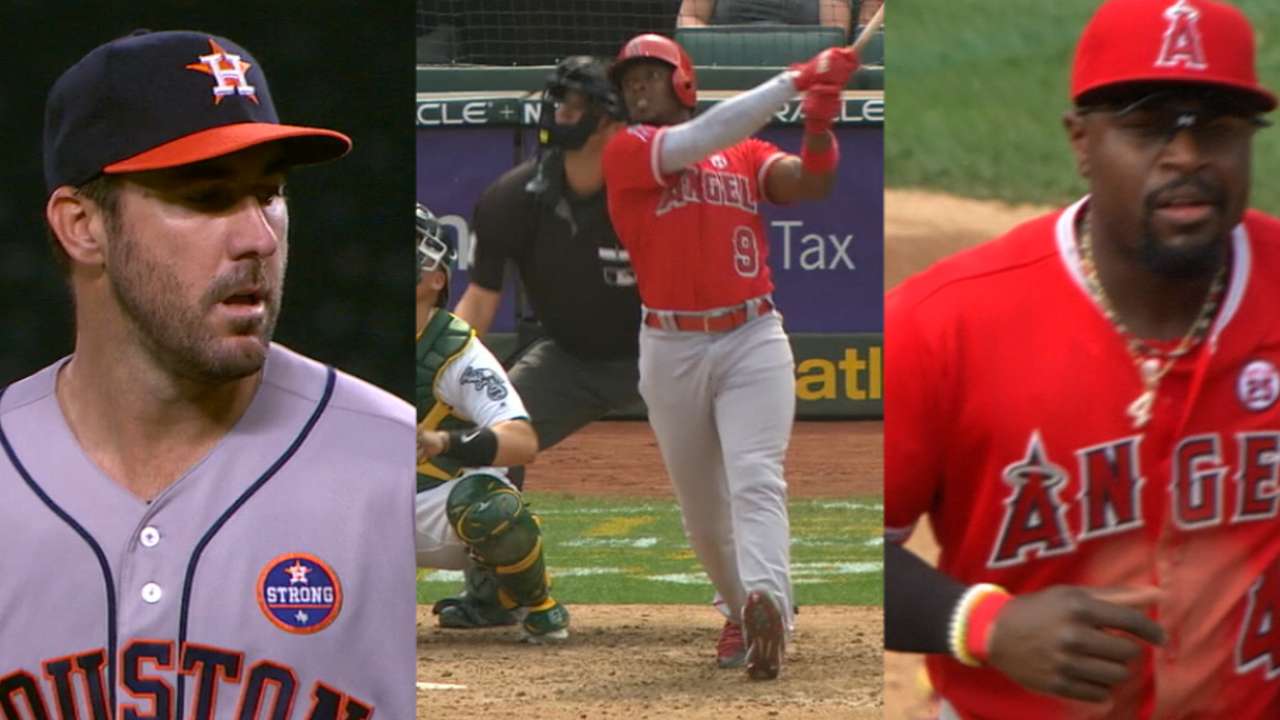 The addition of a second Wild Card spot in each league has undoubtedly added excitement to the postseason race since its inception in 2012, keeping more teams in the postseason race later in the season.
It's also made the non-waiver Trade Deadline more difficult for the 30 general managers trying to decide whether they should make impact acquisitions for the stretch run and beyond.
For example, this year's Deadline saw the Rangers trade Yu Darvish, the Twins deal away Brandon Kintzler and Jaime Garcia (just days after acquiring him) and the Marlins send AJ Ramos packing. All three clubs seemed to be signaling that they were willing to fortify their roster for the long term, but, lo and behold, each is now closer to a postseason berth than they were at the July 31 Deadline.
"Unlike most years where teams that bought improve and teams that sell start heading south, this season we haven't seen as direct a correlation between teams buying and their winning percentage improving," Twins GM Thad Levine said. "It's emblematic of how congested the Wild Card is."
So how do teams on the bubble of a postseason race make the crucial decisions? For some, the prospect of simply getting to the postseason is worthwhile, but others aren't willing to mortgage even a small part of their future for a one-game postseason run.
"There are times in the life cycle of a franchise where just getting to the playoffs is a significant step of progress that can have revenue impacts and morale impacts," Levine said. "But the ultimate goal is to be a championship-caliber team, not just a playoff-caliber team."
Making the call
When it comes to the Deadline, Yankees GM Brian Cashman tries to first prioritize his interests, namely whether his team has enough to make a run at the World Series.
"It doesn't mean you're right or wrong, but are you a pretender or are you a contender?" Cashman said. "If you lose that [Wild Card] game, you're back in the same pack with everybody else. It's more assessing who you really are and having to place bets on that."
A year ago, Cashman decided the Yankees -- then 5 1/2 games out of a Wild Card spot and seven behind the AL East-leading Orioles -- were probably not going to make a deep October run. He convinced ownership that trading Andrew Miller, Aroldis Chapman and Carlos Beltran was the Yankees' best option, then went out and maximized the return on all three.
Six weeks later, the Yankees were one game out of a playoff spot. And while they didn't make the playoffs, they certainly kept their fans engaged while setting themselves up for the long haul by acquiring shortstop Gleyber Torres (their No. 1 prospect according to MLBPipeline.com) in the Chapman trade and outfielder Clint Frazier in the Miller deal.
"I did not at one moment second guess anything we did," Cashman said.
The same goes this year for Jon Daniels. The Rangers' GM traded Darvish to the Dodgers in exchange for three prospects, including Willie Calhoun, who put up a .927 OPS in Triple-A this year and is now Texas' No. 2 prospect. It's a solid haul for a pitcher who will become a free agent this fall.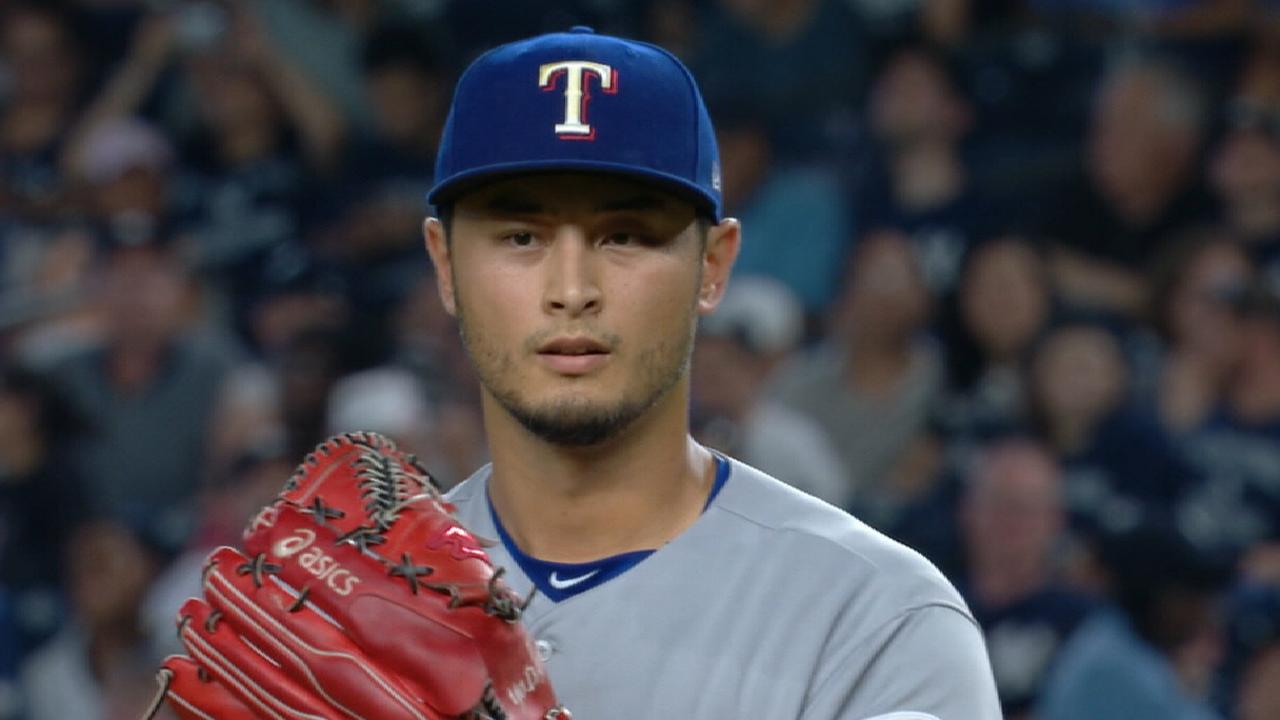 In Daniels' estimation, the Rangers -- who were 50-54 and 5 1/2 games out of a playoff spot -- were still talented enough to stay in the hunt without Darvish, who would have made a dozen more starts at best if he stayed in Texas.
"That's the main reason we didn't move any of the other guys we were asked about; the return just didn't justify pulling the rug out from under our guys," said Daniels, who also moved Jonathan Lucroy and Jeremy Jeffress before the Deadline. "With the Darvish deal, the return did warrant the risk we took in missing out on his 10-12 starts down the stretch."
The Twins acquired Garcia on July 24 from the Braves to strengthen their rotation. Six days later, they were four games back of a Wild Card spot and seven behind the Indians in the AL Central, so they changed course and traded Garcia to the Yankees. They dealt Kintzler to the Nationals the following day.
A 21-14 run has boosted the Twins back into a race most believed they had conceded, but Levine believes he and chief baseball officer Derek Falvey did what was right for the club.
"Big picture, I think regret is a crippling thing in life," Levine said. "It meaningfully damages your ability to make the next right decision for your franchise in a sport. What Derek and I owe our fans and our owner is to embrace each opportunity on its own merits, to help the team, sometimes with an eye toward the shorter term, sometimes with an eye toward the medium-to-longer team.
"That was encapsulated during a very tight window of time, which is very rare. We did both in seven days. I think we should learn from every decision, good or bad. But once we regret it, that could curb our enthusiasm to make the next move that we think is the right move for the organization. You create more collateral damage for the organization than any one decision makes."
Why some stay put
The Blue Jays had several players on the block in July, and they wound up trading Jason Grilli, Joe Smith and Francisco Liriano before the Deadline. Other established names remained in Toronto, though.
"We still feel we have a good team now that will be healthier, stronger and we can hopefully complement next year," GM Ross Atkins said. "With Josh Donaldson, a good bullpen and a healthier rotation, veteran leaders like Russell Martin and Troy Tulowitzki, we feel we have the pieces to win. You also have to factor in what it means to your clubhouse, and in turn, the fans. There are a lot of things to consider."
The Angels made only one move of note before the Deadline, trading reliever David Hernandez to the D-backs. That put them in to the "seller" category, though GM Billy Eppler said he was close to an acquisition or two that never materialized before the Deadline hit.
"Nothing came to fruition, but if one of those deals gets executed, the narrative is different," Eppler said. "We weren't able to execute a particular deal, but if you just try to take a value-based approach, it's generally going to be a consistent lighthouse for you in what can otherwise be a pretty foggy time of year."
Eppler was able to make a few big moves in August during the waiver trade period, acquiring Justin Upton and Brandon Phillips while sending Cameron Maybin to the Astros. The foundation for those moves may have been set in July, but circumstances pushed them into August, where deals are tougher to predict.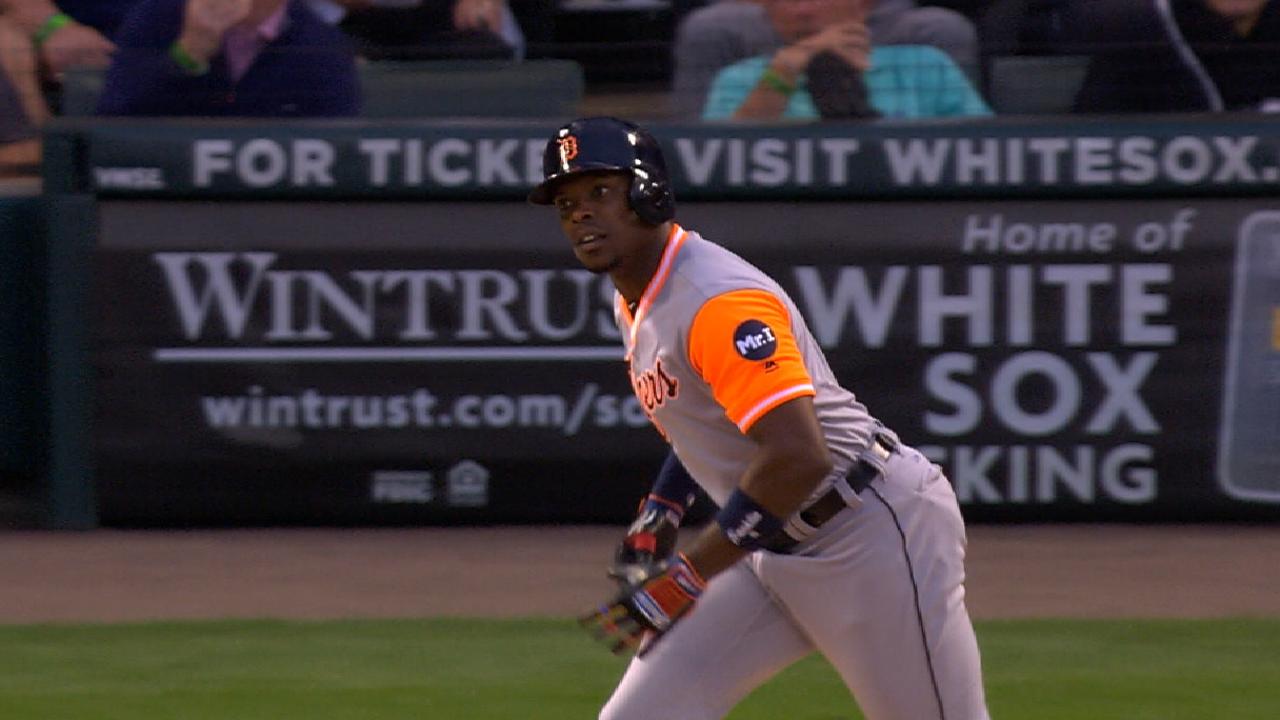 "You do go through the exercise in July of understanding which of your own players might be able to get through waivers, and you can generally forecast players on other clubs that you have a feeling can get through," Eppler said. "As time goes on, the costs change because the postseason landscape of the other clubs change."
As a result, expect the line between "buyer" and "seller" to remain blurry.
Mark Feinsand, executive reporter for MLB.com, has covered the Yankees and MLB since 2001 for the New York Daily News and MLB.com. This story was not subject to the approval of Major League Baseball or its clubs.