Contreras heads out on rehab assignment
First baseman Rizzo nominated for Roberto Clemente Award for 5th straight year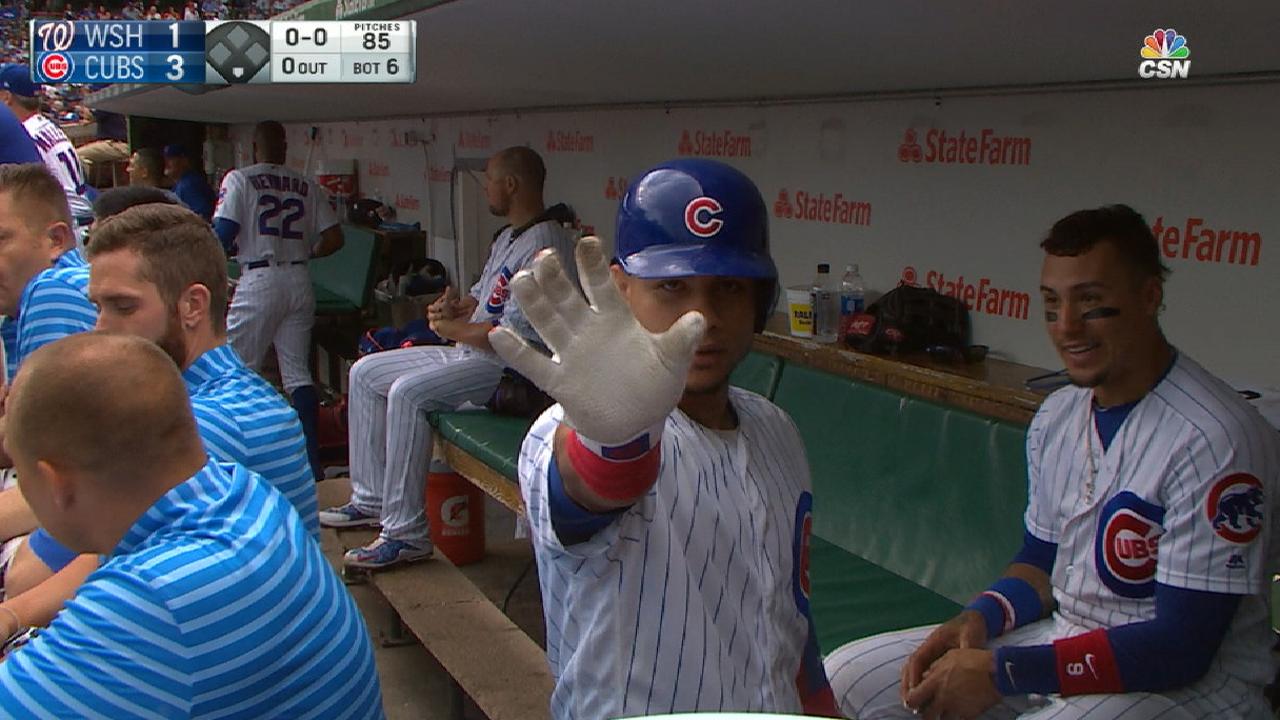 PITTSBURGH -- Willson Contreras said he was unaware of his destination, but he did know this: "I'm looking forward to getting on the field," he said.
After working out at PNC Park on Wednesday, the Cubs' slugging catcher (21 home runs, 70 RBIs) happily departed the visitors' clubhouse, his right hamstring healed and his duffel bag packed for a trip to Kinston, N.C.
Contreras will suit up Thursday for the first time since he went on the disabled list Aug. 11. Before rejoining the Cubs, he is scheduled to play two rehab games with Class A Advanced Myrtle Beach. The Pelicans are playing Down East (Rangers' affiliate) in the Carolina League Southern Division Championship Series.
When he made the Cubs' roster in 2016 after eight seasons in the Minors, Contreras vowed he would never go back. This is different.
"This is something that I have to do," he said. "It's for the benefit of the team and I'm more than happy to go down there.
"I'm gonna enjoy the time down there, but I can't wait to get back to the big leagues."
Rizzo earns Clemente Award nomination
For a fifth straight season, Cubs first baseman Anthony Rizzo was nominated for the Roberto Clemente Award. This time, though, it was while his team was playing in Pittsburgh, where the legendary Pirates star spent his entire playing career before he was killed in a plane crash while delivering supplies to Nicaraguan earthquake victims in 1972.
"He set the standard," Rizzo said Wednesday, which was Roberto Clemente Day throughout Major League Baseball. "For me, it was something I've wanted to do since I was sick."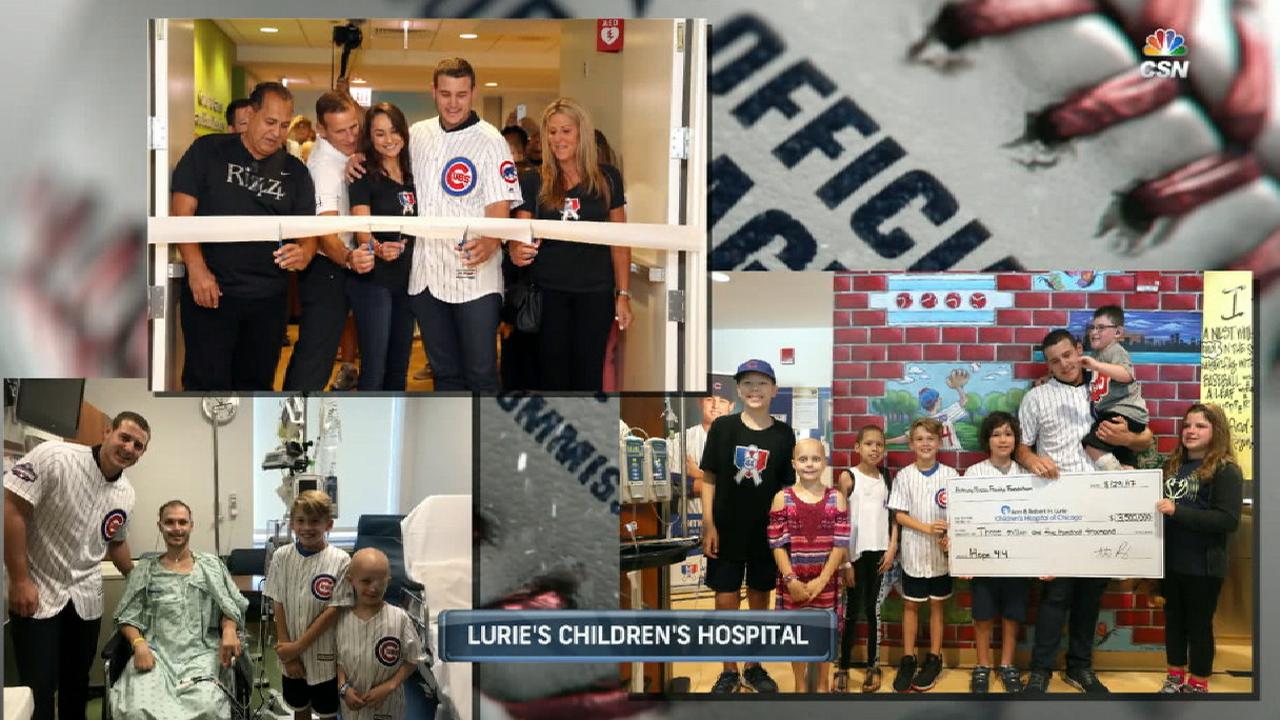 Diagnosed at 18, Rizzo survived Hodgkin's lymphoma. The Anthony Rizzo Family Foundation has raised several million dollars for pediatric cancer research, and Rizzo has spent countless hours in hospitals visiting kids and is also involved in other charitable activities.
The award is given to the player who "best represents the game of baseball through extraordinary character, community involvement, philanthropy, and positive contributions on and off the field."
Bob Cohn is a contributor to MLB.com based in Pittsburgh. This story was not subject to the approval of Major League Baseball or its clubs.