Inbox: Can Crawford secure a spot for 2018?
Beat reporter Todd Zolecki answers fans' questions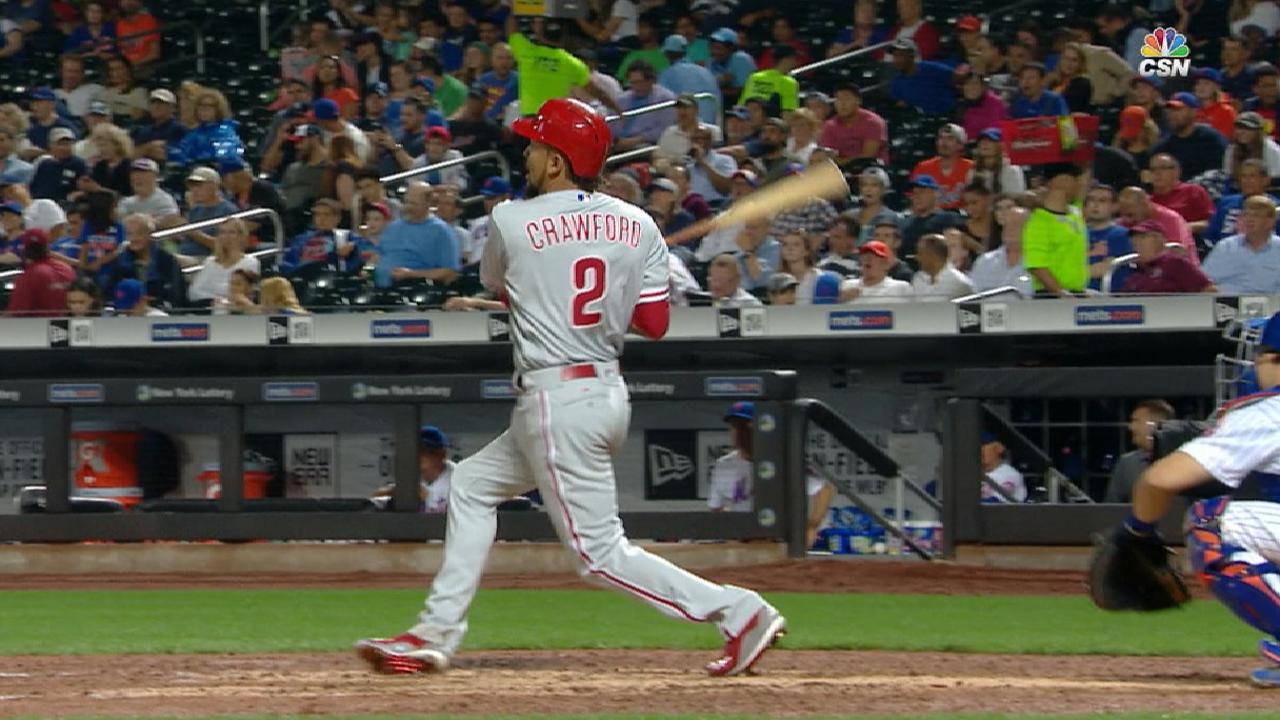 Does J.P. Crawford have a chance to be the Phillies' Opening Day shortstop next season? What about third base?
- Ryan I., Downingtown, Pa.
It surprised a few people that the Phillies promoted Crawford on Monday, immediately after Triple-A Lehigh Valley clinched a postseason berth. They figured Crawford would continue to play with the IronPigs, then join the Phillies afterward. But the fact that Crawford skipped the Triple-A postseason says, in my mind anyway, that he is in serious play to open next season with the Phillies. Otherwise, what's the rush? If Crawford fares well in September -- he is going to play almost every day to get the best look possible -- it could convince the Phillies to move forward with him.
In one scenario, the Phillies try to trade Freddy Galvis in the offseason for some much-needed pitching help. In another, they try to trade Maikel Franco. Crawford then plays third base next season and moves to shortstop following 2018, when Galvis becomes a free agent. At that point, the Phillies try to sign free agent-to-be Manny Machado to play third. Or maybe the Phillies simply come to love the look of Crawford and Galvis on the left side of the infield and decide to keep them there.
But the Phillies like to keep their options open, so nothing should be ruled out at this point. Almost nothing would surprise me.
• Submit a question to the Phillies Inbox
When are we going to see Odubel Herrera and Aaron Altherr back in the lineup?
- Scott M., Media, Pa.
Herrera rejoined the lineup Tuesday in New York, but did not start Wednesday. Phillies manager Pete Mackanin said it is part of a pre-planned schedule following Herrera's stint on the disabled list with a strained left hamstring. Altherr (strained right hamstring) had been scheduled to take a final baserunning test Wednesday, but that got postponed because of rain.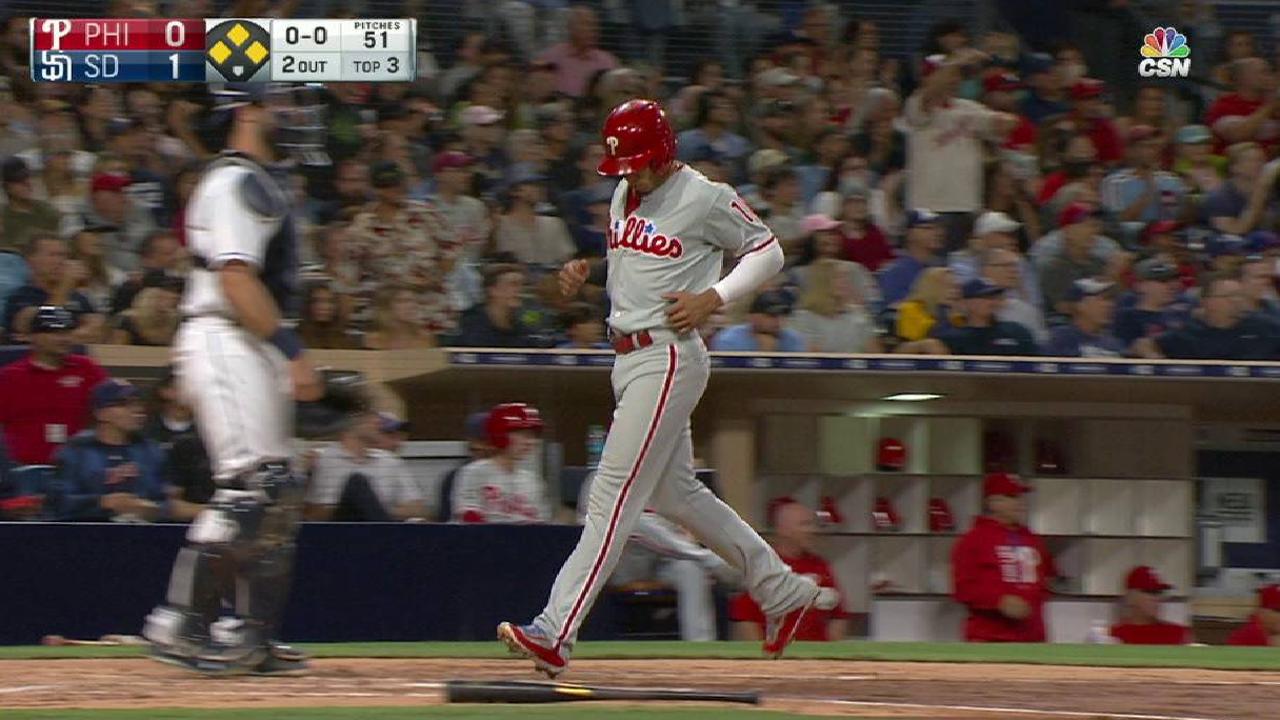 Mackanin has said a few times that it will be difficult to play Altherr on a daily basis whenever he returns because he has not faced live pitching since Aug. 4. Sure, Altherr could be rusty early, but it would be nice to see him, Herrera and Nick Williams together in the outfield more than a few times before the end of the season.
Phillies outfielders have a .781 OPS this season, which ranks ninth in baseball. Some of that comes from Rhys Hoskins' ridiculous performance in left field, but even before he arrived, the Phillies' outfield has been much improved. Fans should be eager to see how they fare with another year together in 2018.
Todd Zolecki has covered the Phillies since 2003, and for MLB.com since 2009. Follow him on Twitter and listen to his podcast. This story was not subject to the approval of Major League Baseball or its clubs.