Mazara day to day after re-aggravating quad
Outfielder expects to play through ongoing tightness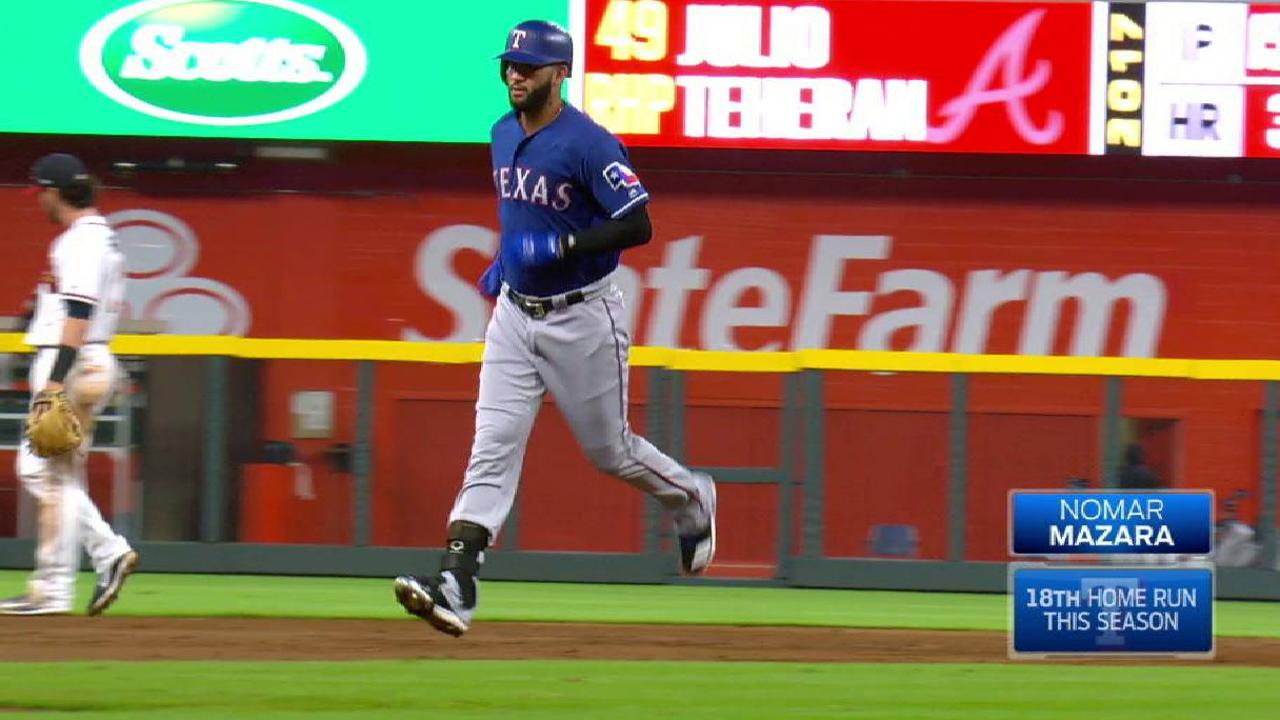 ATLANTA -- Nomar Mazara has being dealing with left quad tightness since Sunday's series finale against the Angels, and he re-aggravated the injury on Wednesday in the Rangers' 5-4 loss to the Braves at SunTrust Park.
Mazara started to feel some tightness after rounding the bases on Carlos Gomez's RBI-double in the fifth inning. He scored on the play, but left the game an inning later. He was replaced by Jared Hoying in right field.
Mazara said he was fine after the game and reiterated that he is going to continue to play through the injury.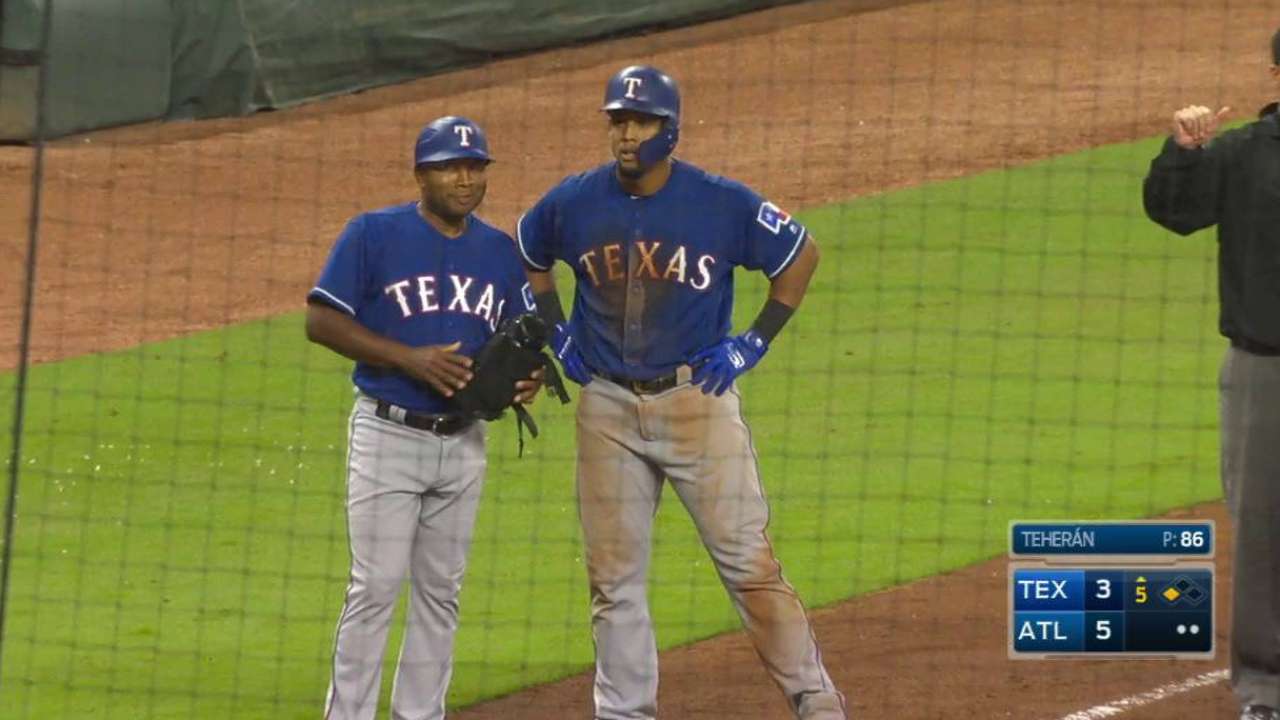 "It's not bad. I felt something, and I just didn't want it to get worse," Mazara said. "We got plenty of guys here, and we are playing good baseball."
He will be checked out on Thursday before a decision is made on his availability for the Rangers' three-game series with the Yankees, which begins Friday.
"I felt it was best to get him out [of the game] before anything further happened," Rangers manager Jeff Banister said. "We will see where he's at on Friday."
The Rangers sit 1 1/2 games behind the Twins for the second American League Wild Card spot, and Mazara is a key cog in the lineup. Banister believes he will be OK.
"He has been day to day the last few days," Banister said. "We gave him the first game off, but he has been a little banged up. It's that type of year; guys have been sore, but they grind through those types of things."
Mazara adds power to their lineup, something the team needs in the absence of star third baseman Adrian Beltre, who is on the disabled list due to a strained left hamstring. Mazara was 2-for-2 with two RBIs in Wednesday's game, including his 18th home run.
"I don't know what's going to happen, but I'm fine, and I am going to keep playing," Mazara said.
Jaylon Thompson is a reporter for MLB.com based in Atlanta and covered the Rangers on Wednesday. This story was not subject to the approval of Major League Baseball or its clubs.