Inbox: Can Lagares secure a spot in OF in '18?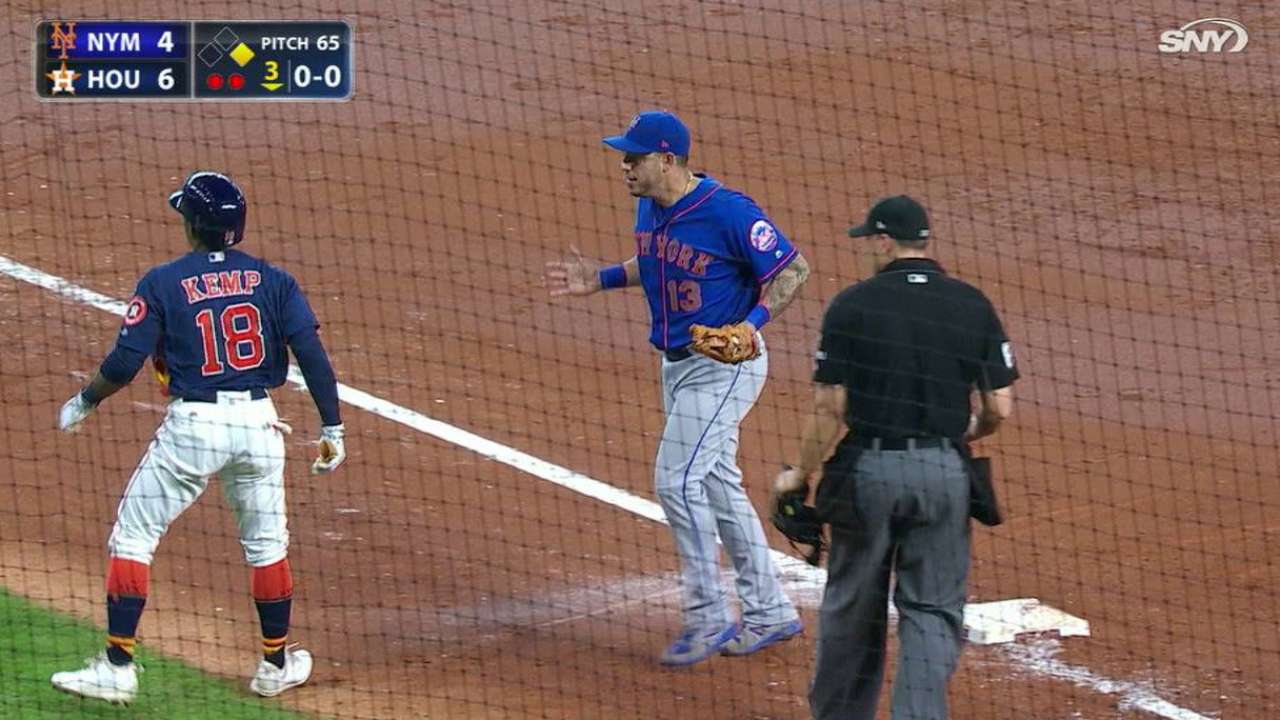 As the Mets play out the string in 2017, they are using this chance to evaluate players on their '18 radar. The Mets' roster of September callups already includes multiple relievers who could play a role next summer, as well as others who might help. Then there are top prospects Amed Rosario and Dominic Smith, who are receiving valuable seasoning down the stretch.
This week's Inbox looks ahead to 2018, at those who are likely to be a part of things -- both from inside and outside the organization.
Is Juan Lagares a legitimate everyday option in 2018 at center field?
- @JustynGordon via Twitter
Even if the Mets thought Lagares could play every day, they can't commit to him due to uncertainty over his health. Four times in the past two seasons, Lagares has gone to the disabled list. Dipping further back into his history, Lagares has spent most of his career nursing elbow, thumb, rib cage and hamstring injuries. Since his four-year, $23-million contract extension kicked in prior to the 2016 season, Lagares has averaged 76 games per season. If he plays in every game the rest of the way, that number can only rise as high as 88.
So, no. While the Mets remain as enthralled by Lagares' Gold Glove-caliber defense, their skepticism over his health will prevent him from taking the everyday job in center. And they're still not convinced Lagares can hit right-handed pitchers well enough to deserve that shot, anyway.
What's the solution? The Mets thought it might be Michael Conforto, at least for the next year or two. But uncertainty over Conforto's shoulder surgery -- he could miss the start of the season -- throws a monkey wrench into that plan.
The Mets could invest in a quality free agent such as Lorenzo Cain, who at age 31, may command a reasonable deal. Or they could bank on Conforto, ink a corner outfielder such as Jay Bruce, and fill in the gaps with Lagares and Brandon Nimmo. That's a risky proposition, but given their holes at second base, third base and in the rotation, it may wind up being the way the Mets go.
Will the Mets try to add an "innings eater" starter to their rotation for next year?
- @MetsMindBlog via Twitter
General manager Sandy Alderson called it a "Colon type" -- as in, Bartolo Colon -- and yes, the Mets are interested in acquiring one. The team knows that outside of Noah Syndergaard and Jacob deGrom, both of whom should be at full strength next spring, it doesn't have many rotation guarantees.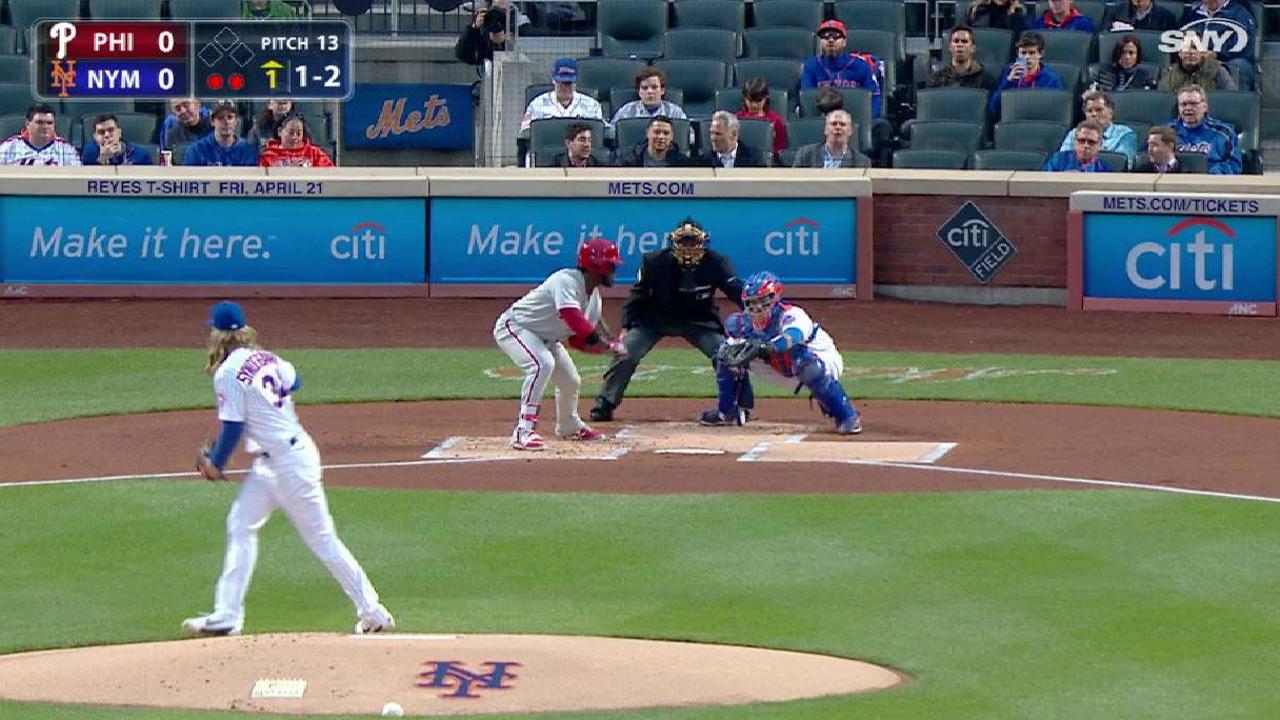 Matt Harvey, Zack Wheeler and Steven Matz can't be counted on to make 30-plus starts next season, giving the Mets incentive to find help on the open market.
That doesn't mean pursuing a top-of-the-market starter such as Yu Darvish, though there are merits to doing so. More likely, the Mets will pursue an older free agent such as Marco Estrada or Jason Vargas on a far shorter deal, keeping their financial flexibility intact.
Do you expect Conforto and T.J. Rivera to be ready for Spring Training next year, or will they be out for longer due to their respective injuries?
@Vgiacalone11 via Twitter
I'd call it a 50-50 proposition. If all goes well in Conforto's rehab from shoulder surgery, the Mets expect him back to full strength around March 1. That gives Conforto an abbreviated Spring Training -- certainly enough time to prepare for the season, but not enough to overcome a setback or two. Realistically, Conforto may miss a week or two to start the year, then be good to go after that.
Rivera underwent Tommy John surgery, which, while less daunting for position players than pitchers, still carries a recovery time of close to a year. Don't expect him active on Opening Day.
Does this team believe that Asdrubal Cabrera or Norichika Aoki belong on the roster next season?
- @KennyGoo via Twitter
It's looking more and more like Cabrera will be part of the team. If the Mets don't exercise his $8.5 million option, they'll owe him a $2 million buyout, making it effectively a $6.5-million proposition. Cabrera also offers them flexibility, with the potential to start at second or third base. Particularly with Rivera sidelined to start the year, I imagine Cabrera will be back.
Aoki made $5.5 million this year and is due a raise in arbitration. He could be useful as an outfield backup, particularly considering the Mets' uncertainty regarding Conforto. But at that price tag, the team could easily choose to non-tender Aoki instead.
Anthony DiComo has covered the Mets for MLB.com since 2008. Follow him on Twitter @AnthonyDiComo and Facebook, and listen to his podcast. This story was not subject to the approval of Major League Baseball or its clubs.