Back spasm forces Yanks' Warren to DL
Girardi hopes reliever returns in two weeks; CC's knee treated in NY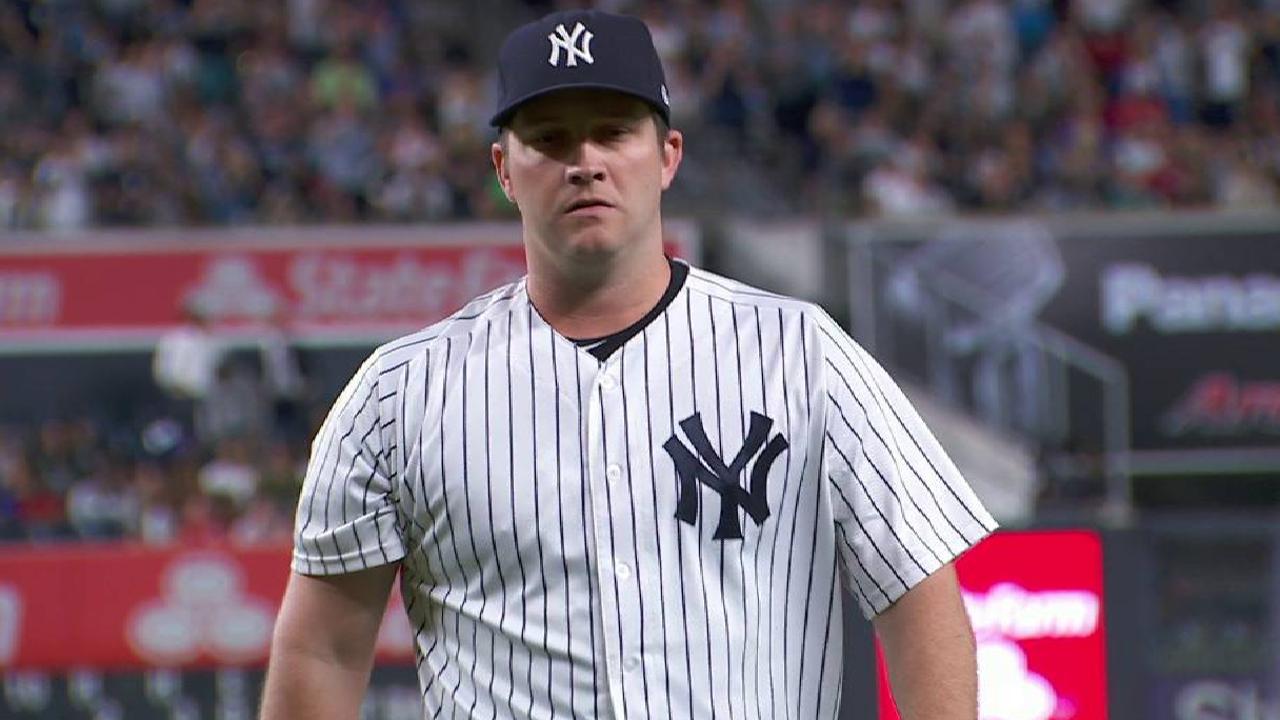 BALTIMORE -- The Yankees will continue their fight for postseason position without a key member of their relief corps, as right-hander Adam Warren was placed on the 10-day disabled list Wednesday with a lower back spasm.
Manager Joe Girardi said that the issue popped up after Sunday's 9-2 victory over the Red Sox, a game in which Warren did not pitch. Girardi said that it was recommended that Warren rest for two weeks.
"We were hoping that we'd get him back here in Baltimore, but we didn't," Girardi said. "You would think as a reliever if in two weeks he's physically OK then you could get him back at some point, but that's if he's OK in two weeks."
This is Warren's second stint of the year on the DL, having also experienced right shoulder inflammation in mid-June. The 30-year-old is 3-2 with a 2.40 ERA in 45 appearances this season, permitting 19 runs (15 earned) and 35 hits in 56 1/3 innings. Warren has walked 15 and struck out 53.
Yankees left-hander CC Sabathia also returned to New York for a lubrication injection in his right knee, according to the New York Post, one day after allowing five runs and eight hits over 5 1/3 innings and accepting a no-decision in New York's 7-6 loss to the Orioles.
Sabathia missed 10 days with right knee inflammation beginning on Aug. 9, and the 37-year-old said at the time that he would need to be more diligent about keeping up his maintenance program on the knee. Girardi said that Sabathia has not complained about any issues recently.
Bryan Hoch has covered the Yankees for MLB.com since 2007. Follow him on Twitter @bryanhoch and on Facebook.
This story was not subject to the approval of Major League Baseball or its clubs.