Leader Watch: Davis passes Judge in HRs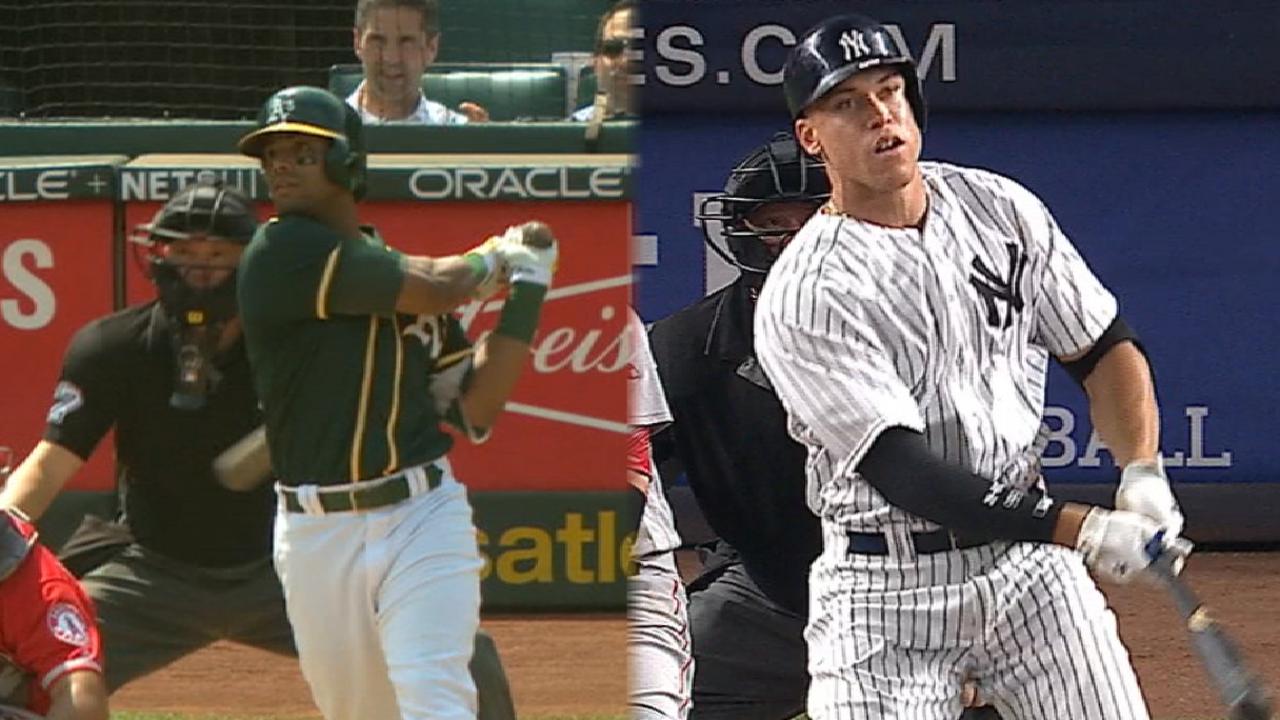 OAKLAND -- The American League has a new home run leader.
A's slugger Khris Davis grabbed hold of the top spot during Wednesday's 3-1 win over the Angels at Oakland Coliseum, belting his 39th homer of the season to surpass the Yankees' Aaron Judge. Miami's Giancarlo Stanton is in a league of his own, leading all of baseball with 53.
"It's a little bit of confidence," a modest Davis offered.
His solo homer off Angels starter Tyler Skaggs in the fourth inning gave the A's a lead they would maintain the rest of the way, traveling to the opposite field in a most impressive display of power.
"It's been amazing, it really has," A's manager Bob Melvin said. "You talk about the ballpark here too, being a difficult ballpark to hit home runs in, especially at night, opposite field. That's a line drive for anybody else, and it probably doesn't even reach the wall, let alone go over it. Pretty special talent as far as the power goes."
Davis gives the AL a new home run leader for the first time in months. The last day Judge didn't have at least a share of the league lead, per the Elias Sports Bureau, was May 27 -- when Judge trailed the Angels' Mike Trout, 16 homers to 15, and Davis was two back with 14.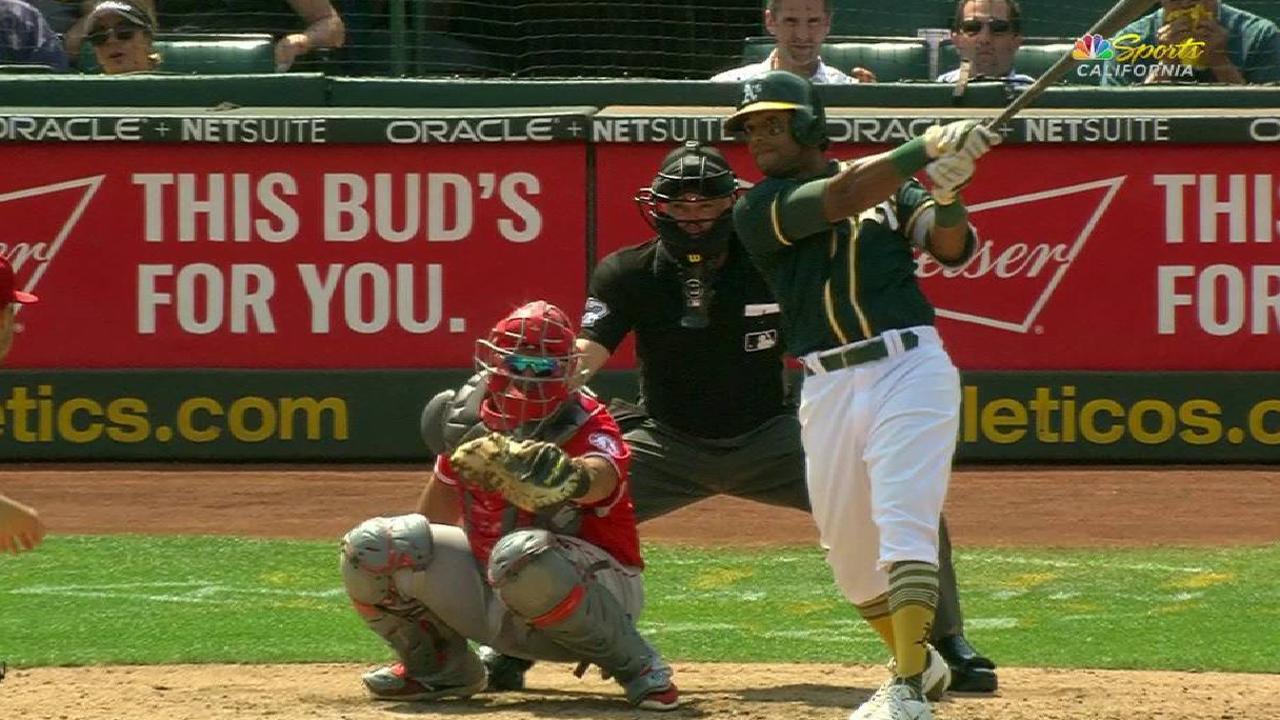 Davis and Stanton head a list of players who have tallied the most home runs over the last two years. Davis has 81 in 285 games over that span, while Stanton, who missed time on account of injury last season, entered the day with 80 across 255 games.
The 29-year-old Davis, who also ranks third in the AL with 98 RBIs, is just three home runs shy of tying his career-high mark set last year during his first season in Oakland.
Never have the A's employed a player who enjoyed back-to-back 40-homer seasons -- not even Mark McGwire or Jose Canseco. McGwire tallied at least 40 in three different seasons in Oakland -- 1987 (49), '92 (42) and '96 (52)-- but never consecutively. Canseco accomplished the feat twice, in '88 (42) and '91 (44).
Davis' doings in Wednesday's victory, which snapped the A's eight-game losing streak, gave the club 197 long balls for the season, which is tied for the seventh highest single-season total in A's history.
For all of Oakland's woes this season, hitting home runs has not been one of them. The team has seven players in double-digit territory and needs just three more homers to reach 200 for just the fifth time in A's history.
Jane Lee has covered the A's for MLB.com since 2010. This story was not subject to the approval of Major League Baseball or its clubs.