Trout walks in 14th straight, sets team record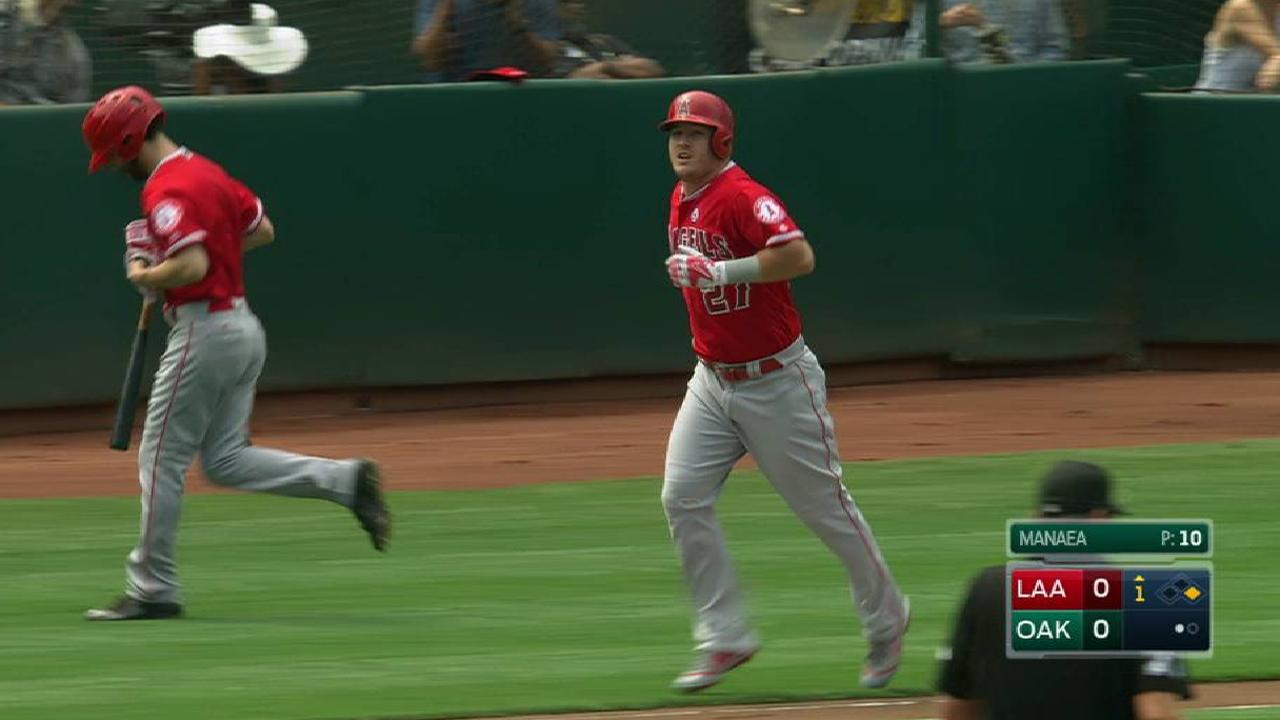 OAKLAND -- Mike Trout set a franchise record by walking in his 14th consecutive game in the Angels' 3-1 loss against the A's on Wednesday afternoon at the Coliseum.
Trout drew a free pass off left-hander Sean Manaea in the first inning to snap a tie with Albie Pearson, who set the previous record in 1961. Trout now has 46 walks since the All-Star break, the most in the American League.
The 26-year-old center fielder is batting .324 with a .463 on-base percentage and a .652 slugging percentage in 92 games for the Angels this season. If he were qualified, his 1.115 OPS would lead the Majors.
Despite missing more than six weeks with a left thumb injury, Trout is putting together his best offensive season to date and is making a case for his third American League Most Valuable Player Award.
"Mike's a special talent," Angels manager Mike Scioscia said Tuesday. "This guy is just an offensive machine. He plays a position that outside of catching and shortstop is the most important position on your team from a defensive side, and he plays it very well. God willing, he's going to be a perennial MVP candidate.
"The nice thing about Mike is that he doesn't chase numbers. He wants to win. And that's why we're very optimistic about where this organization is going with the a guy like him leading the charge."
Maria Guardado covers the Angels for MLB.com. This story was not subject to the approval of Major League Baseball or its clubs.