Andrus unleashes power potential in 2017
Rangers shortstop hits 20th home run in Game 1 vs. Braves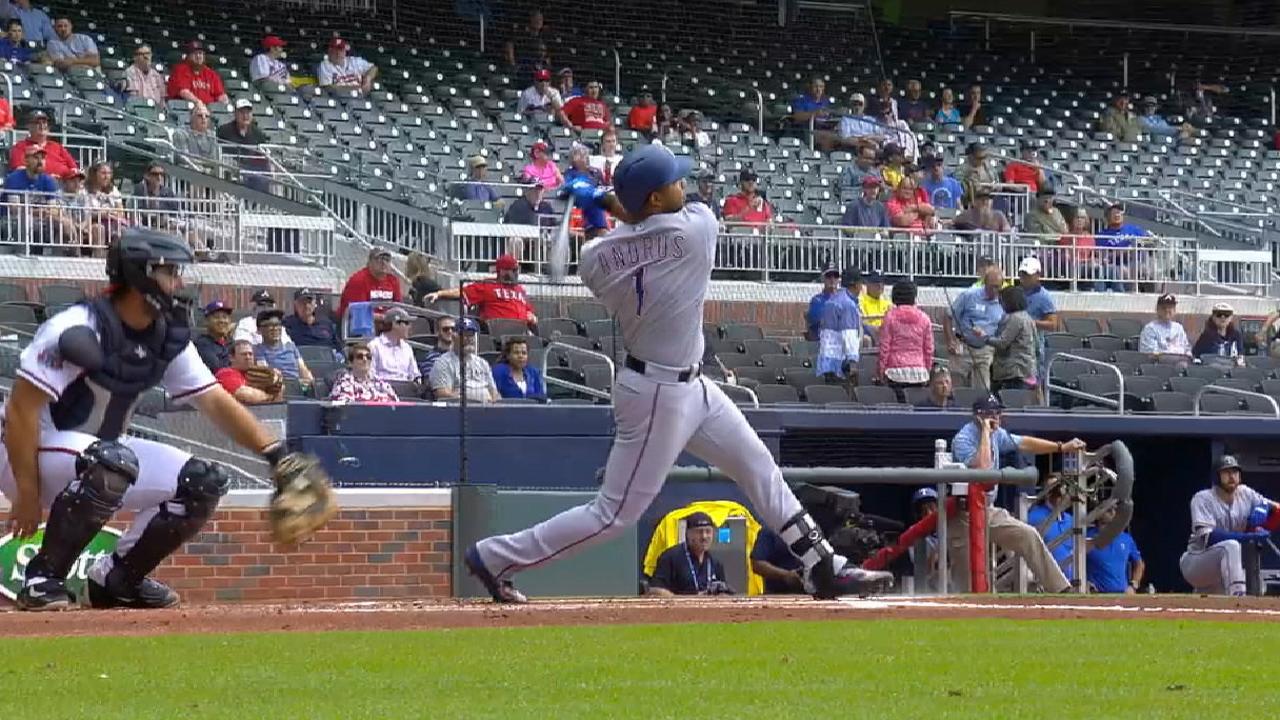 ATLANTA -- For the first eight seasons of his career, Elvis Andrus wasn't viewed as a power threat. His previous career high for home runs came last season when he hit eight.
However, something has clicked this season. Andrus has redefined his swing and has started to tap into his power potential. In the Rangers' 12-8 win over the Braves on Wednesday in Game 1 of a doubleheader at SunTrust Park, Andrus hit his 20th home run of the season, becoming the fifth Rangers shortstop to reach the milestone.
He also became the third Major League player, joining Jose Altuve and Mike Trout, to reach 20 home runs and 20 stolen bases this season.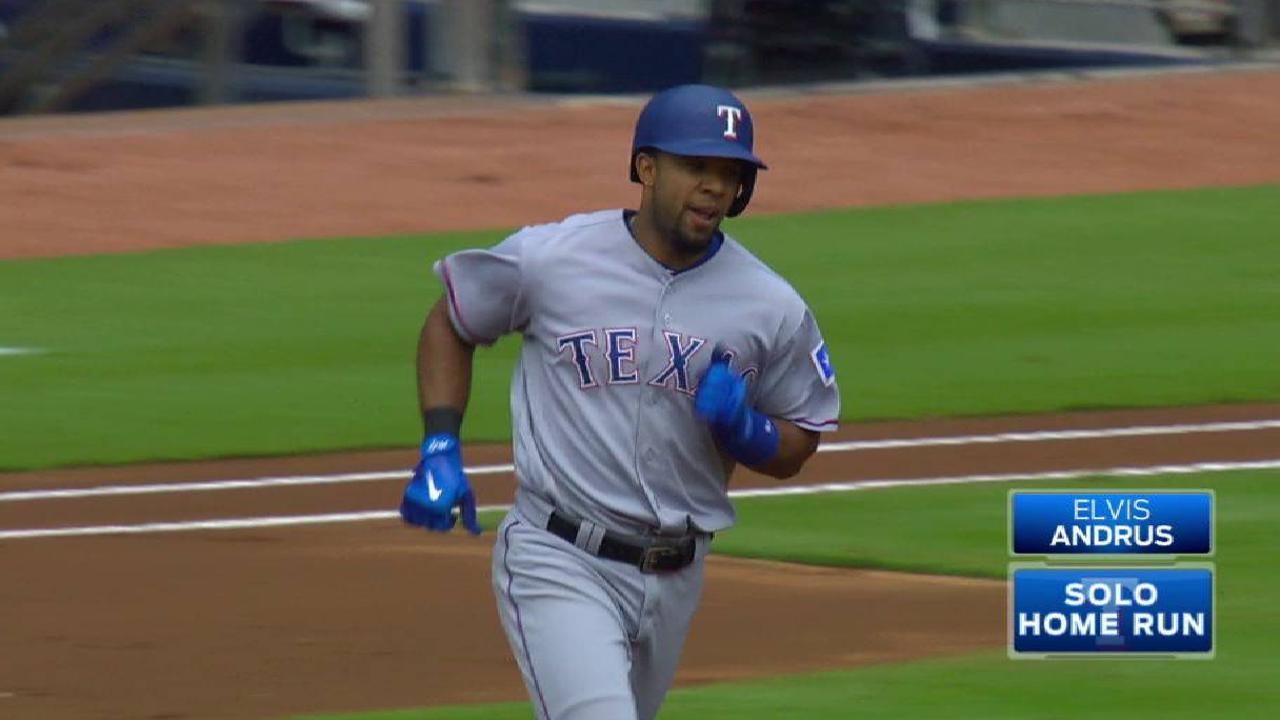 "I am really proud of this season that I have had so far, but it is not about me," Andrus said. "It is about going out there to win and finding a way to scratch to get to the postseason. That is the ultimate prize for me."
The Rangers sit 1 1/2 games behind the Twins for the second American League Wild Card spot entering Game 2 of the twin bill, and Andrus has shouldered the offensive load with Adrian Beltre out of the lineup. In his past 11 games, Andrus is hitting .412 with four home runs and 14 RBIs.
"I am just keeping to my plan and not doing too much," Andrus said. "I am looking for fastballs right in the middle [of the plate], as that is where I am always looking. I am not trying to get too picky or crazy and think too much. If you do that, that is when things are going wrong."
Andrus' emergence as a run producer in the Rangers' lineup has given manager Jeff Banister more versatility in creating the best lineup possible without Beltre. Andrus has been a key part of the team has won six of their past eight games.
"It is huge in the absence of a pure power hitter in our lineup," Banister said. "He is filling the void right now with Adrian being out. He is a guy that has maximized his power potential. There is no defense for home runs. ... Him doing what he is doing is paramount as any hitter we have in the lineup."
Andrus believes that if the Rangers can get into the postseason, they can make some noise.
"I think everybody is noticing that we are playing better baseball the last month," Andrus said. "It is going to take a big push from everybody to fight and get there to the postseason."
Jaylon Thompson is a reporter for MLB.com based in Atlanta who covered the Rangers on Wednesday. This story was not subject to the approval of Major League Baseball or its clubs.