MLB.com Columnist
Barry M. Bloom
Goldy, D-backs can rest easy after clean MRI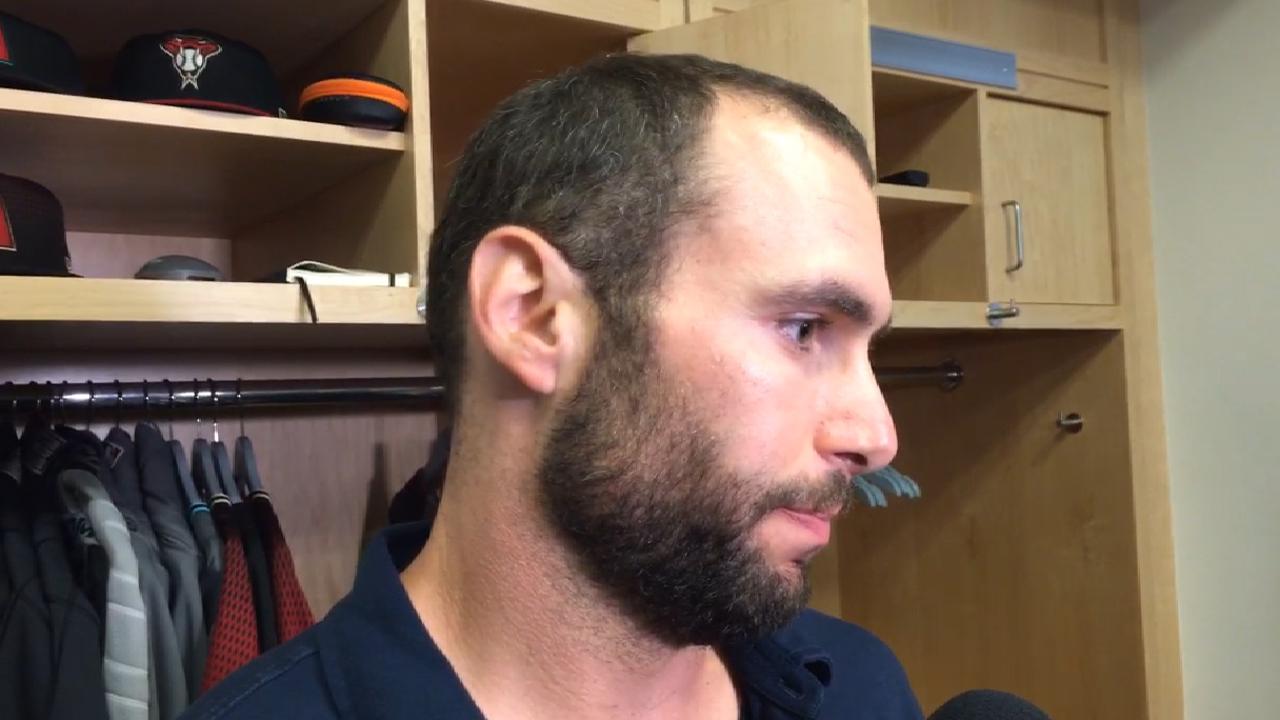 LOS ANGELES -- The D-backs considered themselves fortunate on Tuesday, when an MRI taken in Phoenix on Paul Goldschmidt's sore right elbow came back negative.
There is no ligament damage or bone spurs. Just the normal wear and tear of a long season that has 22 games remaining.
Goldschmidt had a cortisone shot to quell the inflammation and some modest swelling. Offseason surgery to clean up the elbow may be an option, but that wasn't discussed and won't be addressed until then, D-backs manager Torey Lovullo said.
For his part, Goldschmidt sounded relieved.
"I definitely want to get back to 100 percent or as close to it as I can," the first baseman said before the D-backs played the Dodgers in Los Angeles Tuesday. "The doctors and trainers felt like that will happen very quickly. Hopefully it does."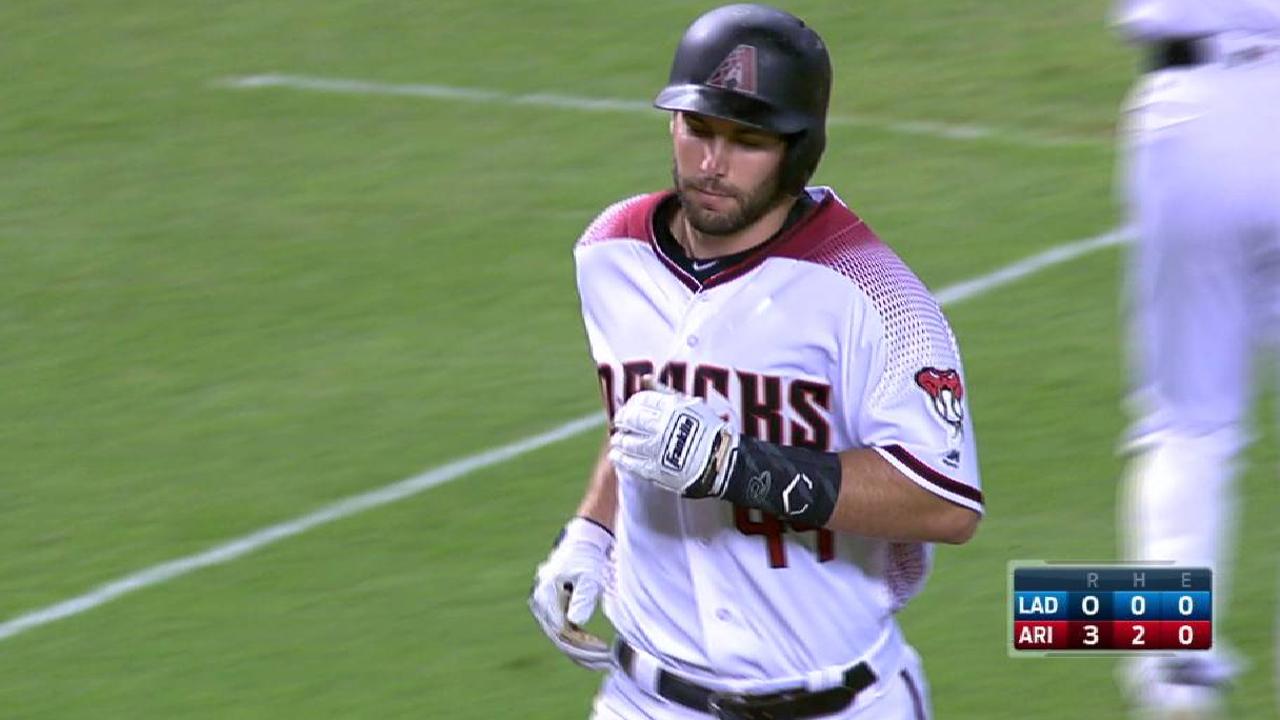 While team physician Gary Waslewski cleared the right-handed slugger to play immediately, Lovullo opted to keep him out of the starting lineup Tuesday night and wouldn't commit to pencilling the first baseman into the series finale against the National League West-leading Dodgers on Wednesday night.
"[Goldschmidt] had an injection," Lovullo said. "He had a cortisone injection to settle things down. But once again, the doctor felt very comfortable that he could play tonight. It was my decision not to play him. I'm being very cautious."
Cortisone shots typically take a few days to settle in and there certainly is no rush. It wouldn't be a complete surprise if Lovullo waited until Friday night's opener of a three-game series against the Padres at Chase Field to get Goldschmidt back in the lineup.
With Thursday's off-day, that would give Goldschmidt five full days of rest. A possible National League Wild Card Game on Oct. 4 is in the offing. Win that and the D-backs could be on to a National League Division Series against the Dodgers in Los Angeles beginning on Oct. 6.
That's the real goal, having Goldschmidt ready to play at full tilt in those postseason games.
"We know we're in a good spot right now. We've earned that," Lovullo said. "And if we have to wait one more day to get him through this little irritation, we will. And you're right. It's about him being ready and strong for the most important time of the year."
The D-backs are, in fact, in a good position right now even without Goldschmidt in the lineup. Heading into Tuesday night's action, they had won 11 in a row and led the Rockies by 6 1/2 games for the top NL Wild Card position, and the Brewers by eight games for both spots.
The schedule is decidedly in their favor, with 18 of the final 22 games against teams with sub-.500 records, including six each against the Padres and Giants. The other four contests are against the Rockies at home next week.
In the meantime, the D-backs are roaring, as J.D. Martinez proved with his four homers in successive at-bats in a 13-0 win on Monday.
Lovullo can afford to be cautious.
"Absolutely," he said. "But it's a time for guys to step up the way they have in his absence. Adam Rosales hit [a home run], opposite field, filling the void for Paul. That's what we've done all year. This is a team. This is a family. They understand what it means to pick up the slack for Paul and do the best they can. And you saw what happened [Monday] night."
To be sure, Goldschmidt is a sure candidate for National League Most Valuable Player Award honors and is one of the main reasons why the D-backs are on their way to a 90-win season after finishing 69-93 last year.
The five-time All-Star should beat his numbers he compiled during a prolific 2013 season, when he led the NL with 36 homers, 125 RBIs, a .551 slugging percentage and a .952 OPS.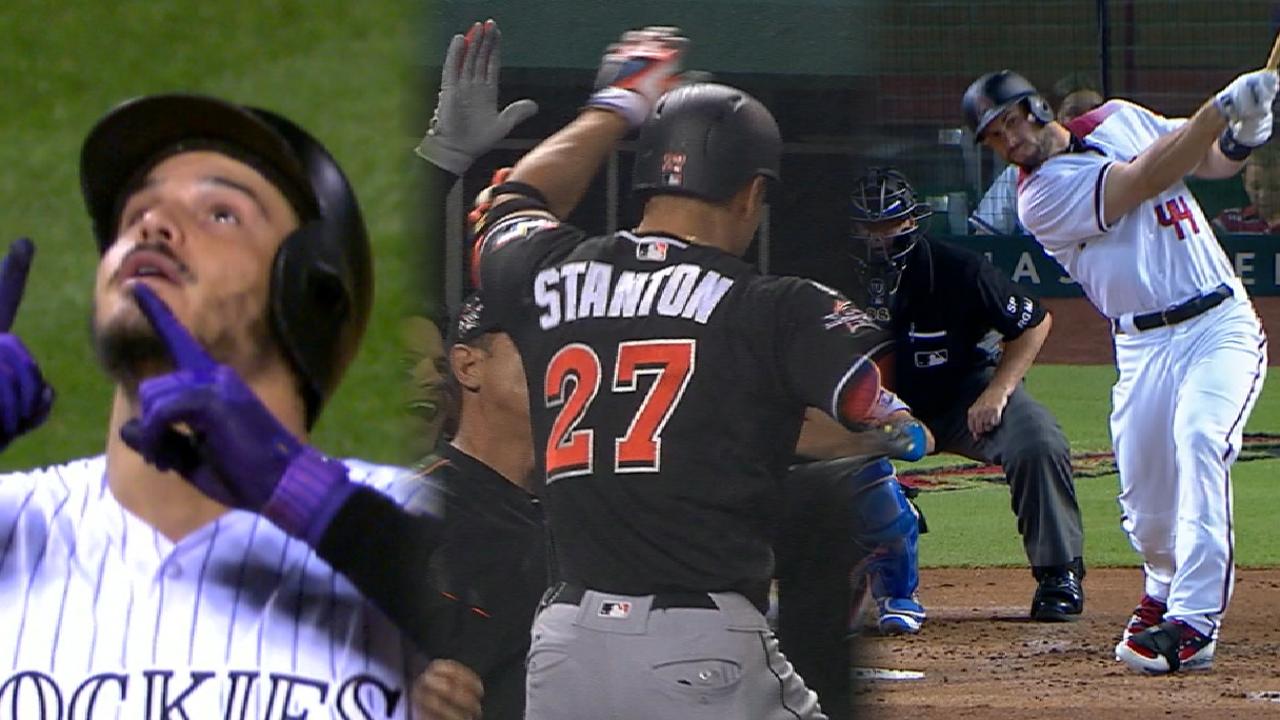 At this point, he already has 33 homers, 109 RBIs, a 1.022 OPS and is slashing .314/.424/.597.
He finished second in the NL MVP voting in 2013 and '15 and may be destined for the same fate this year behind Miami's torrid slugger Giancarlo Stanton, who leads the Majors with 53 homers.
"Honestly, it's not about me, it's about whatever this team needs," Goldschmidt said. "I'm trying to get better for myself and for the team, but really, it's about whatever is better for us."
It was a wild 24-hour turnaround for Goldschmidt, who left before Monday night's ballgame and didn't return until hours before the game on Tuesday. His flight was delayed and he missed seeing Martinez become the 18th player in Major League history to hit four homers in a game, listening to it on the radio.
"I heard the fourth one just as I was boarding the plane so it turned out to be good timing," Goldschmidt said.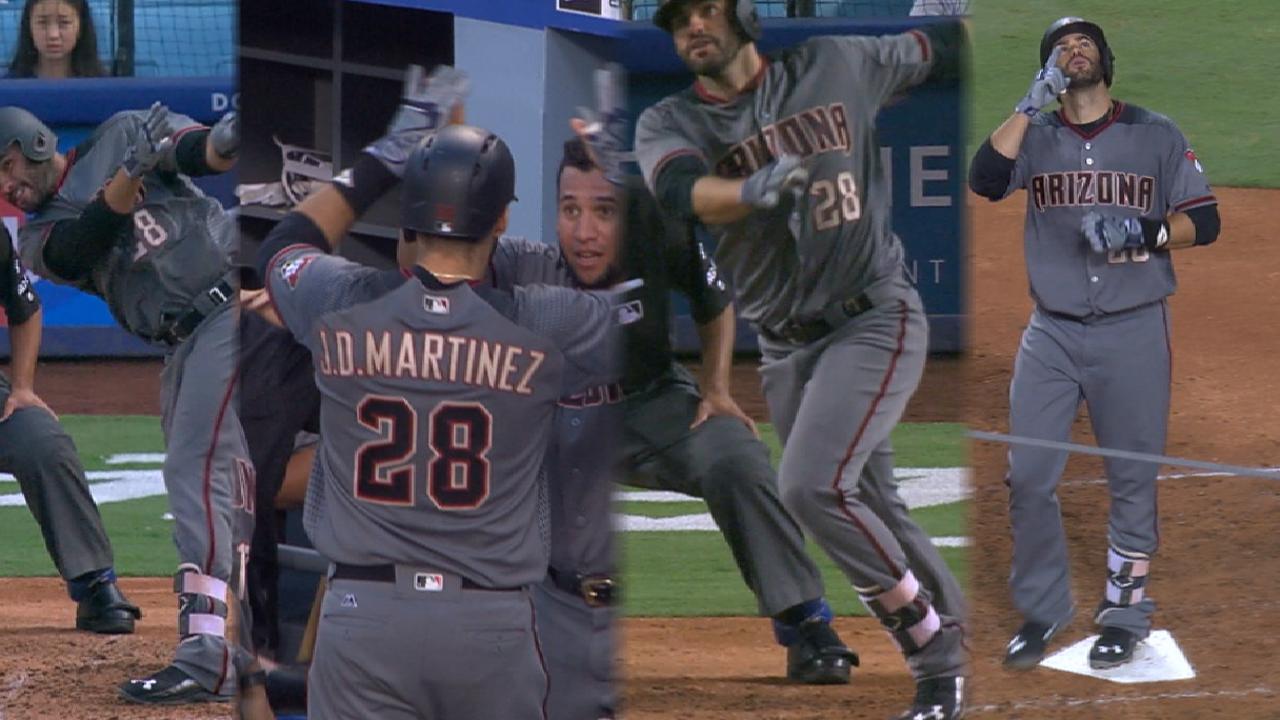 Goldschmidt said he was sorry he wasn't there for all the festivities, a game in which Robbie Ray struck out 14 and the Dodgers had less hits -- three -- than Martinez had home runs.
"It was so impressive," Goldschmidt said. "I thought three was good, but four is just unbelievable."
The quick trip was worth it, though, just for the collective peace of mind.
"It was great news," Lovullo said. "We thought strongly that was going to be the outcome, but sometimes you never know. We just wanted to make sure that the elbow's sound structurally, and it is."
Barry M. Bloom is a national reporter for MLB.com and writes an MLBlog, Boomskie on Baseball. Follow @boomskie on Twitter. This story was not subject to the approval of Major League Baseball or its clubs.