Harvey's start pushed back to Thursday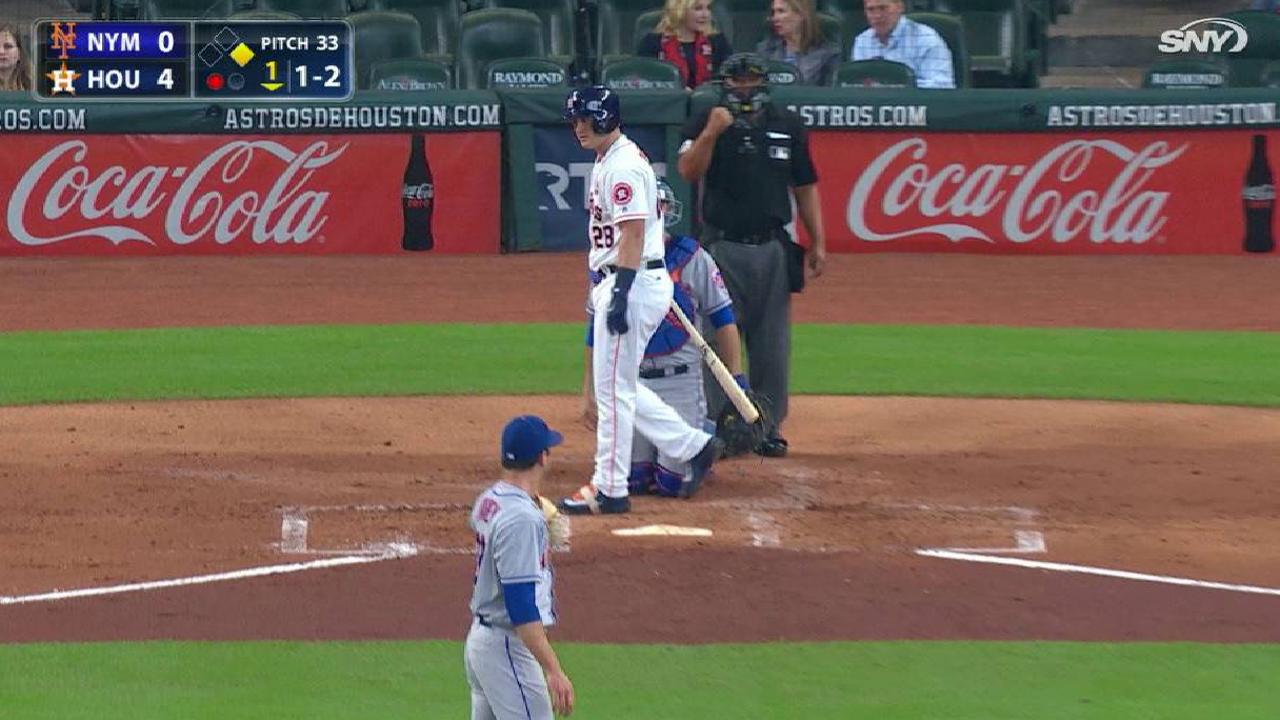 NEW YORK -- Pitching on short rest was Matt Harvey's idea. Despite coming off a relatively major shoulder injury and allowing seven runs in two innings of his first start back from the disabled list, Harvey requested to pitch on three days' rest this week against the Phillies. The Mets obliged, with general manager Sandy Alderson calling the risk to Harvey's health minimal.
But before Harvey came close to stepping out of the dugout, the team reconsidered. The Mets scratched Harvey from his short-rest start approximately 21 hours before he was scheduled to take the mound, pushing him back to Thursday's series opener against the Reds. Either Robert Gsellman or Tommy Milone will start in Harvey's place.
The club cited weather concerns -- significant rain is set to blanket Queens for much of Wednesday -- as reason for their decision.
"We had possible weather issues popping up, and we certainly don't want to have that be a factor," manager Terry Collins said. "We just said we'll push him back."
Harvey's request to pitch on short rest was curious from the start. After throwing 70 pitches in his first start back from the disabled list, Harvey asked Collins and pitching coach Dan Warthen if he could start Wednesday on three days' rest rather than the usual four, with the intention of "getting back out there" while "he felt good," according to Collins.
Regardless of whether he pitched Wednesday or Thursday, Harvey would have lined up to receive five more starts this season. But pitching Wednesday would have given him the chance to face Philadelphia's 28th-ranked offense instead of Cincinnati's 12th-ranked unit.
It also would have opened the Mets, who have gained a reputation for allowing their players to call the shots regarding their health, to significant criticism if Harvey suffered a setback. In April, Noah Syndergaard refused to undergo an MRI after experiencing biceps tendinitis. He wound up tearing his right lat in his ensuing start, and still has not returned. Yoenis Cespedes likewise played through hamstring discomfort in April, eventually exacerbating his injury and missing six weeks.
Harvey has struggled with his health for almost the entirety of the past two seasons. Following a successful return from Tommy John surgery in 2015, Harvey experienced numbness in his throwing hand last summer. He eventually underwent surgery to remove a rib, alleviating symptoms of thoracic outlet syndrome. But Harvey's rehab from that injury resulted in right shoulder weakness, sending him to the DL in June with a stress injury to his scapula bone.
He returned on Saturday, allowing seven runs in two innings in Houston, but said afterward that he felt healthy.
"Everything -- my bullpens, and long toss, and everything -- it's coming out effortlessly, without pain and without really that much effort in between starts," Harvey said. "That's kind of been the issue for the last two years. Now, obviously the issue is taking that work and trusting it, and not trying to overwork on the mound."
If starting on short rest would have qualified as overwork, the Mets were initially willing to let him do it.
"We don't think that there's a significant medical risk to him at this point," Alderson said. "His success or failure is more about his velocity, command and getting his confidence on the mound back."
But the Mets have since changed their mind. Harvey, who is 4-4 with a 5.97 ERA this season, and 8-14 with a 5.35 mark since the start of 2016, will now look to rediscover his form on regular rest Thursday.
Anthony DiComo has covered the Mets for MLB.com since 2008. Follow him on Twitter @AnthonyDiComo and Facebook. This story was not subject to the approval of Major League Baseball or its clubs.