Kelly, Reed spearhead strong bullpen effort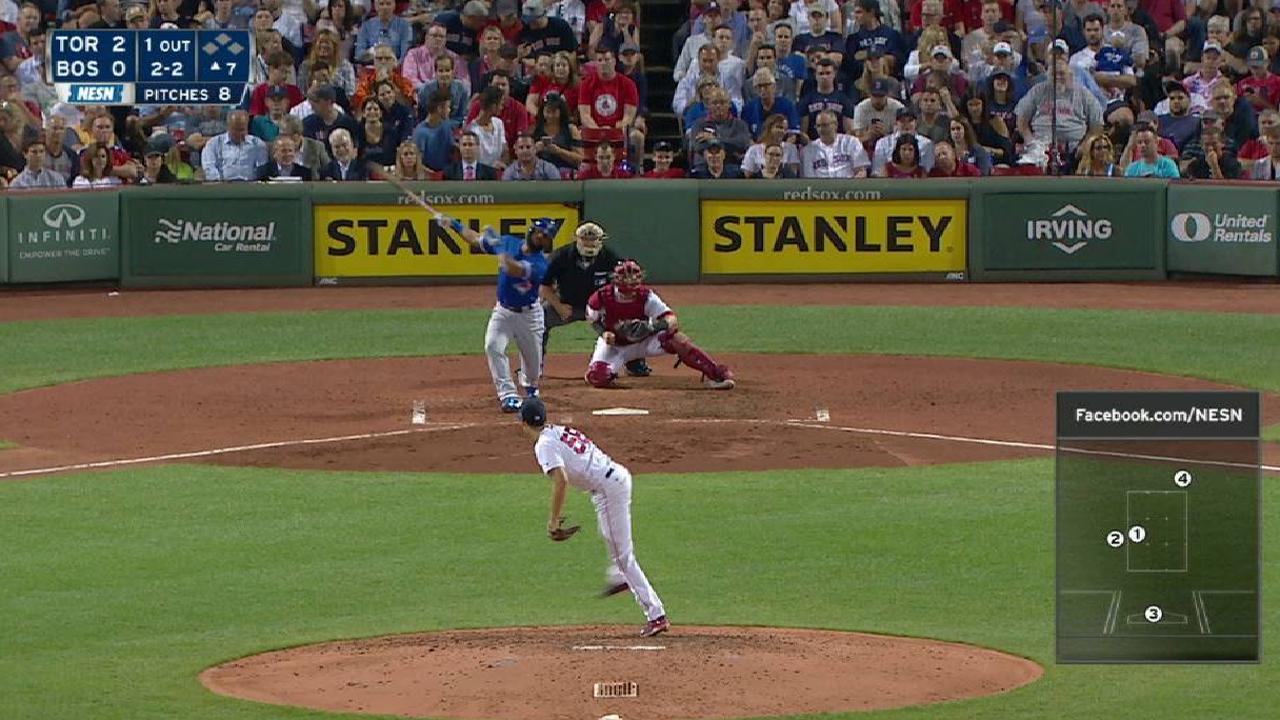 BOSTON -- While the Red Sox bats remained dormant and the club trailed, 2-0, on Tuesday night, two arms who have been lugging around mixed bags helped bridge the gap until the hosts could figure things out.
Relievers Joe Kelly and Addison Reed followed a solid effort from starter Eduardo Rodriguez with a scoreless inning each, looking extremely dominant in keeping the Sox alive until they were able to force extra innings with two runs in the ninth.
Ultimately, the efforts of the recently struggling duo gave Boston a puncher's chance that they cashed in on with their late rally, then the eventual walk-off in a 19-inning, 3-2 win over the Blue Jays.
"Every guy, from the seventh inning on, just made key pitches, had power stuff. It was a great team win tonight," manager John Farrell said.
In his nine previous appearances, Kelly had posted a 7.71 ERA, allowing 12 hits and five walks over 9 1/3 innings.
He came on in the seventh inning and needed just 10 pitches to record two strikeouts and a fly out.
Reed, acquired by the White Sox at the deadline, had gone 1-1 with a 5.93 ERA in 15 appearances since joining the club before Tuesday's outing in which he induced a fly ball and two groundouts on 16 pitches to the heart of the Blue Jays' lineup.
The rest of the Red Sox bullpen followed the lead of Kelly and Reed over the next 11 innings, most notably Brandon Workman and Austin Maddox, who threw two frames apiece in extra innings, allowing just one hit each.
"An outstanding job by every guy that came to the mound," Farrell said. "Whether it was Workman's two innings of work, at the time Austin Maddox, who showed great poise, power stuff, good changeup. Then it continued on. Every guy that walked out to the mound did exactly what we needed them to do, with their backs against the wall, having to make key pitches with men in scoring positions."
In total, 11 relievers came on for the Red Sox and combined for 13 scoreless innings, setting up the team for a big comeback victory.
Craig Forde is a contributor to MLB.com based in Boston. This story was not subject to the approval of Major League Baseball or its clubs.