Dodgers hope Joc bounces back in return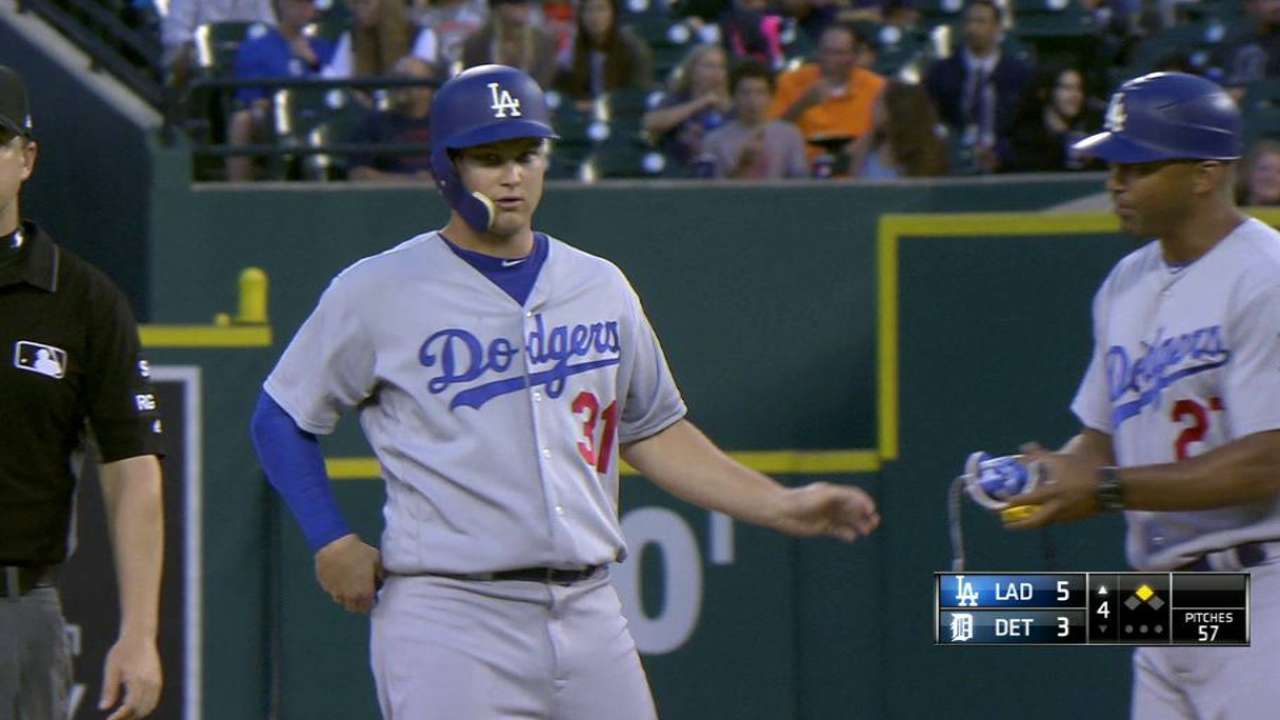 LOS ANGELES -- Despite his troubles this season, the Dodgers are hoping Joc Pederson's time in the Minors translates to positive results in the Majors down the stretch.
Pederson, along with Trayce Thompson, was recalled from Triple-A Oklahoma City on Tuesday in the next wave of September roster additions. When the Dodgers sent Pederson to OKC on Aug. 19 after the club acquired Curtis Granderson from the Mets, the 25-year-old was mired in a 2-for-43 (.054) slump.
Pederson began the season as the Dodgers' starting center fielder, but with the emergence of Chris Taylor, Cody Bellinger's rise and the acquisition of Granderson, Pederson became the odd man out. Whether he gets a spot on the postseason roster has yet to be determined, but the Dodgers plan to give Pederson at-bats during the last month of the season.
Pederson played in 17 games for OKC, batting .169 with three homers and nine RBIs. He also spent time playing left field.
Manager Dave Roberts said the move to Triple-A was to give Pederson a chance to reset and work out of his slump. Despite his numbers in the Minors, Roberts said he received good reports from OKC manager Bill Haselman.
"Some things that I heard with Joc, as far as his approach, things are trending the right way," Roberts said. "I want to see it in practice and we gotta give him some opportunities to get some starts."
Dodgers set Friday as target date for Seager's return
The Dodgers plan to have shortstop Corey Seager back in the lineup Friday vs. the Rockies as long as he doesn't suffer any setbacks from his right elbow injury.
Seager hasn't started at shortstop since Sept. 2 and has only appeared in games as a pinch-hitter. Roberts said Seager was injured two to three weeks ago and the Dodgers tried to manage it, but it was slow to improve so they held him out of the lineup.
When the Dodgers returned to Los Angeles on Monday, the 2016 National League Rookie of the Year started a throwing program and responded well after throwing from 70 feet. The Dodgers took another step and increased his throwing distance on Tuesday.
"He recovered well from yesterday's throwing program," Roberts said. "Ton of ground balls, running the bases, looks great. So he's strong, and the target is Friday."
Joshua Thornton is a reporter for MLB.com based in Los Angeles. This story was not subject to the approval of Major League Baseball or its clubs.