Seattle hopes to get Felix, Paxton back soon
Rehabbing starters to throw simulated games Friday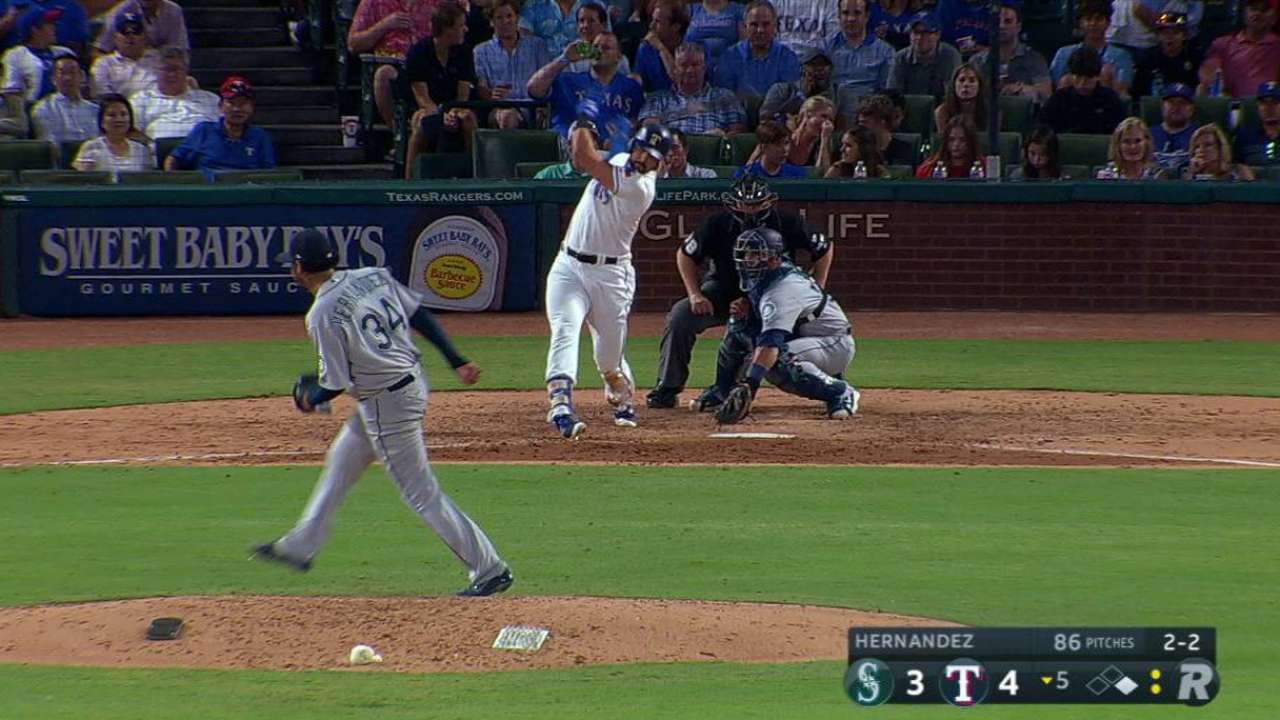 SEATTLE -- James Paxton and Felix Hernandez are lined up to pitch in a simulated game situation on Friday, meaning the Mariners could have help on the way soon for their injury-riddled rotation.
With the clock ticking on their season and no Minor League games still underway to offer rehab options, the two standout starters will throw two or three innings against teammates in a pregame session at Safeco Field and potentially could rejoin the rotation as soon as late next week if all goes well.
That would set up a situation where Paxton and Hernandez are only asked to pitch three or four innings in their initial starts back with the club, but the Mariners have plenty of relief options at the moment with 16 pitchers on their roster, thanks to September callups.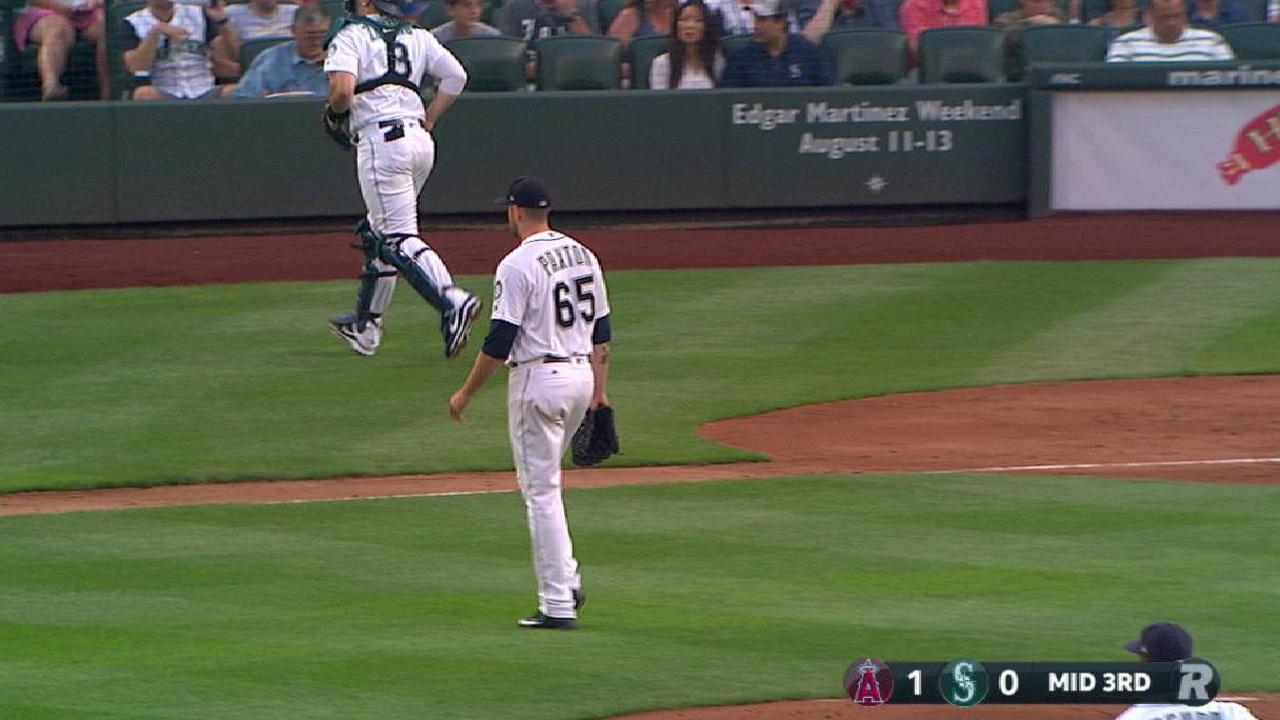 Andrew Moore has been moved into the rotation temporarily to start Wednesday's series finale against the Astros, with newcomer Mike Leake pushed back to Friday's opener against the Angels. Andrew Albers and Erasmo Ramirez will close out the Angels series, with veteran Yovani Gallardo now shifted to the bullpen.
Manager Scott Servais said Moore and rookie Marco Gonzales could get chances as long-relief buffers behind Paxton and Hernandez in their initial outings. Even in a best-case scenario, there'll only be time for the two to make about three starts in the remaining regular season.
"We'll see," Servais said. "Felix and Paxton are eventually going to come back into our rotation, which will be great. We'll be glad to have them back. But they will not be able to go out and throw 75-80 pitches right out of the chute.
"So it may be a situation where those guys are starting and the younger guys are coming in behind them to bridge the gap and see how that goes, at least the first time out."
Moore will likely get a similar short outing in Wednesday's game against the Astros.
"He and Marco are on similar paths on how we look at them right now," Servais said. "Hopefully they're part of our future. We'll fire him out there and hopefully he can give us 4-5 good innings and we'll go from there."
Paxton threw 38 pitches in the bullpen on Tuesday, a day after Hernandez threw a similar number. Both pitchers said things went well. Paxton has been sidelined since Aug. 11 with a strained pectoral muscle, while Hernandez has been out since July 31 with bursitis in his right shoulder.
Veteran right-hander Hisashi Iwakuma is also still pushing to return after being sidelined since early May with a shoulder issue. He also threw another bullpen session Tuesday and will face live hitters on Saturday in a simulated inning at Safeco.
"He's been out a long, long time," Servais said. "If his bullpen goes good today, he'll try to pitch a sim game and take one last shot at trying to get back out there again. He's really worked his tail off. Unfortunately, his arm hasn't responded real consistently. I hope we can get him out there, but that would just be a bonus right now."
Worth noting
• Jarrod Dyson tested his sore groin muscle in pregame work Tuesday, but remains sidelined for now. Dyson spent 11 games on the disabled list at the end of August, then returned briefly before being shut down again.
Greg Johns has covered the Mariners since 1997, and for MLB.com since 2011. Follow him on Twitter @GregJohnsMLB. This story was not subject to the approval of Major League Baseball or its clubs.