Statcast of the Day: Another 5-star for Mookie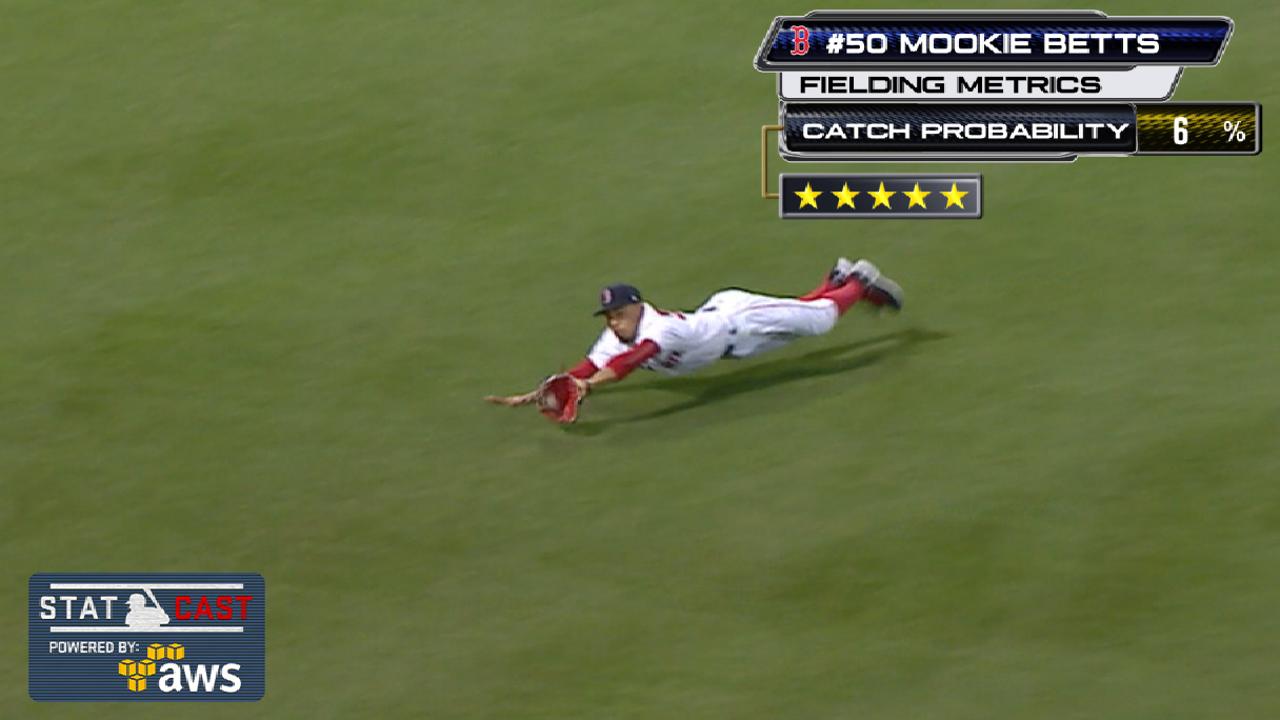 BOSTON -- Like a jet rumbling down the runway for takeoff, the Red Sox's Mookie Betts ran down a Richard Urena liner in right-center field in the third inning of Boston's marathon 3-2 win in 19 innings over the Blue Jays at Fenway Park, making a spectacular diving catch.
Urena took a 1-1 changeup from Eduardo Rodriguez and unloaded on it with an exit velocity of 94.2 mph at a launch angle of just 15 degrees, according to Statcast™. Betts gloved it at the peak end of his reach, saving an extra-base hit from reaching the triangle in center.
The right fielder traveled a distance of 60 feet in an astonishing 3.5 seconds to track down a ball that had just a 6 percent catch probability, qualifying for a five-star catch -- or a play with a catch probability of 25 percent or lower -- Betts' second of the season.
"He's such an instinctual player and is extremely confident," manager John Farrell said of Betts, who also came through with his bat in the tying and winning innings. "And we haven't even talked about the diving catch in right field. You're looking at a complete player. His entire skill set was on display tonight."
Betts also has 21 four-star plays on the season, and his 23 catches of four or five stars rank second in the game behind only Minnesota's Byron Buxton. The 6 percent catch probability of Betts' grab on Tuesday was the second-lowest on a catch by a Red Sox outfielder all season after Jackie Bradley Jr. converted a 5 percent catch probability play on June 10.
Bradley delivered a defensive gem of his own on Tuesday night. With runners on the corners and the score tied at 2-2 with one out in the top of the 11th, Bradley caught Justin Smoak's fly ball and threw a strike to catcher Sandy Leon, who tagged a sliding Jose Bautista at the plate to complete the double play and end the inning.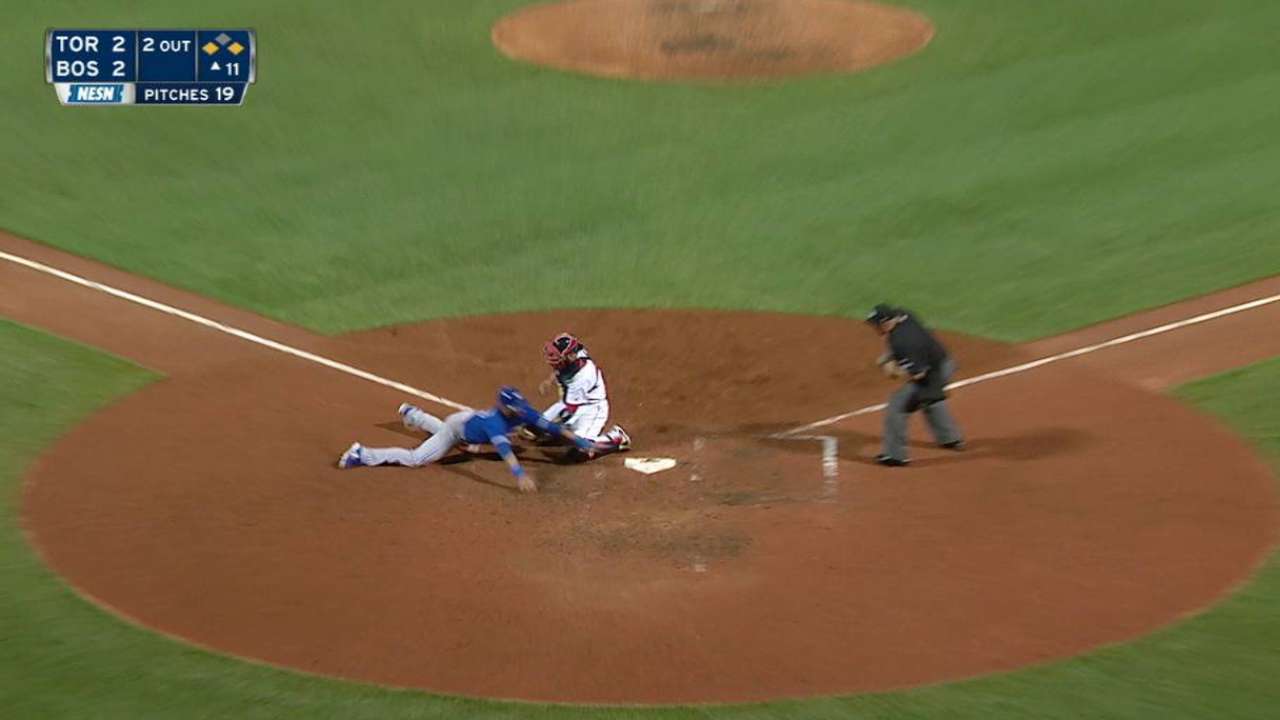 "I just tried to catch the fly ball. I knew it was going to be a do-or-die situation," Bradley said. "So, I tried to line it up and make a good throw. At the distance I was, I wanted to get some momentum; I wanted to be quick and also accurate and put something on the ball."
"Defense is important all the time," Betts added. "Jackie had a big throw there to keep them off the board. … Across the board, we played pretty well defensively today."
Craig Forde is a contributor to MLB.com based in Boston. This story was not subject to the approval of Major League Baseball or its clubs.