Hanigan nearing return from groin injury
Veteran backstop participates in catching drills Tuesday
DENVER -- Though the Rockies have multiple veterans on the roster -- such as Carlos Gonzalez, Jonathan Lucroy and Ian Desmond -- they're close to bringing back one more.
Catcher Ryan Hanigan is nearing his return from a groin injury that was sustained on Aug. 20. He participated in catching drills before Tuesday's game against the Giants. Tony Wolters has served as the backup catcher with Hanigan on the shelf.
"It's coming along, I had a good day," Hanigan said. "There's a lot of stuff I need to show that I can do, and then I'll see how it feels tomorrow. But it was a good day."
Hanigan likely won't play in rehab games as Minor League seasons have nearly finished, he said, and added that he's working in the batting cage to get his timing down. He said this isn't an injury he's had before, but he's been staying in shape and participating in scouting meetings while sidelined.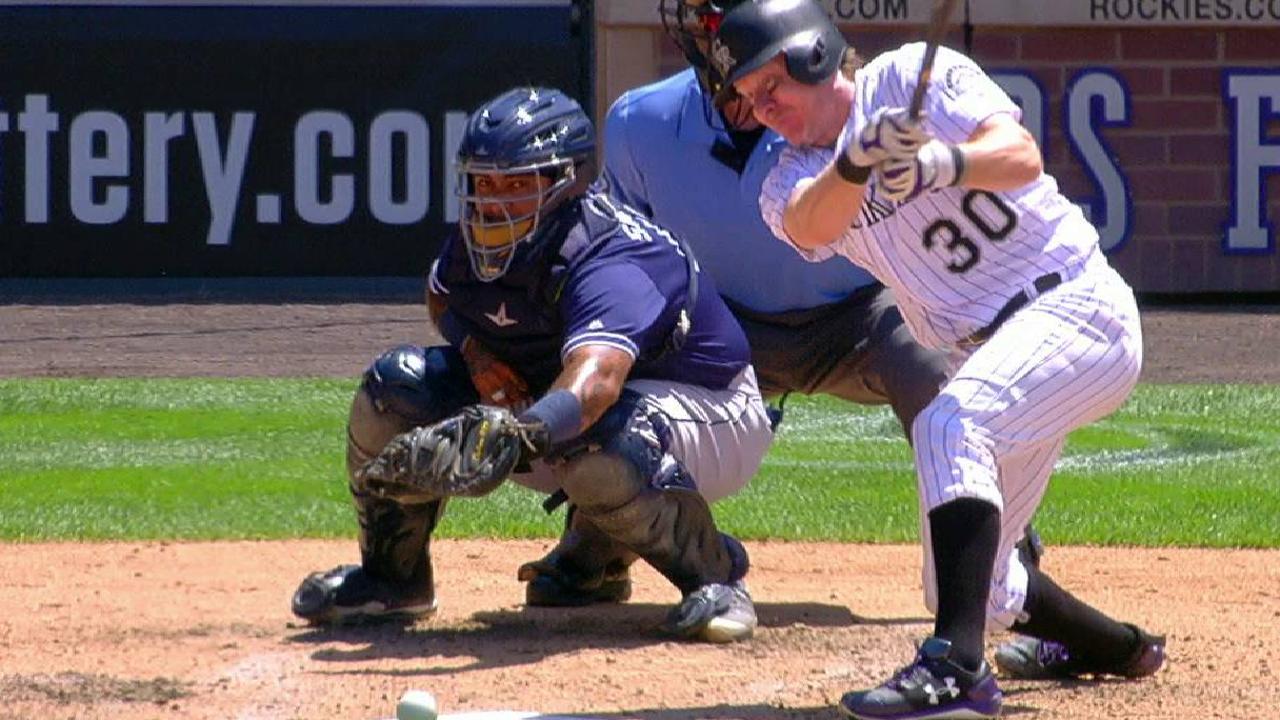 "I can ride the bike and it's not so bad, so I do a lot of that," Hanigan said. "There's also upper body work, a lot of stretching, just to make sure I sweat -- keep a sweat going if I can. I feel good, I feel fresh."
In 107 plate appearances over 29 games, Hanigan is hitting .250/.311/.333 with two home runs and 12 RBIs.
Worth noting
• Left-handed pitcher Tyler Anderson also made strides toward returning from his left knee injury. Anderson pitched 3 1/3 relief innings in Triple-A Albuquerque's season finale Monday, giving up one run on three hits.
"The last two outings have been solid," manager Bud Black said. "There was the feeling among the Albuquerque crew that the previous outing was a little crisper, but we like that he got to a pitch count [Monday], pitched into his fourth inning. … His overall stuff was good, maybe not quite as refined as the outing before."
Anderson underwent arthroscopic knee surgery July 3. In 7 1/3 rehab innings, Anderson has given up five runs on nine hits, but his Aug. 27 start inflates those numbers -- he allowed four runs on five hits in one inning.
• The Rockies added to their roster Tuesday, recalling right-handed reliever Shane Carle from Triple-A. Carle went 3-5 with a 5.37 ERA (62 innings) with Albuquerque this season, totaling 22 walks and 50 strikeouts over 36 appearances (three starts).
"It's another reinforcement for our bullpen," Black said. "The reports on Shane are that the second half of the year was pretty strong with his performance, so we'll use him in certain games, and he might be in an inning or two per game. I'm happy for Shane to get experience here for the remainder of the season."
Carle has just one career inning in the Majors, throwing a scoreless frame April 14 against the Giants.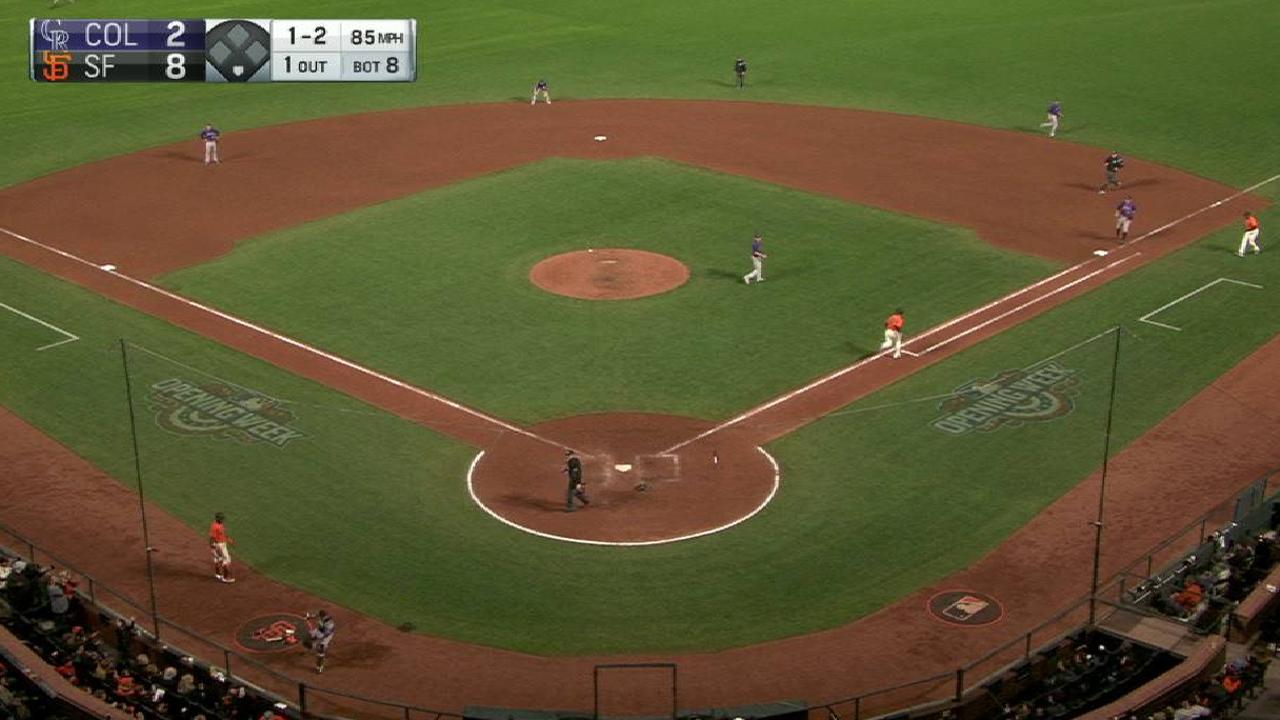 Max Gelman is a reporter for MLB.com based in Denver. This story was not subject to the approval of Major League Baseball or its clubs.