Hurricane has Marlins bringing family on trip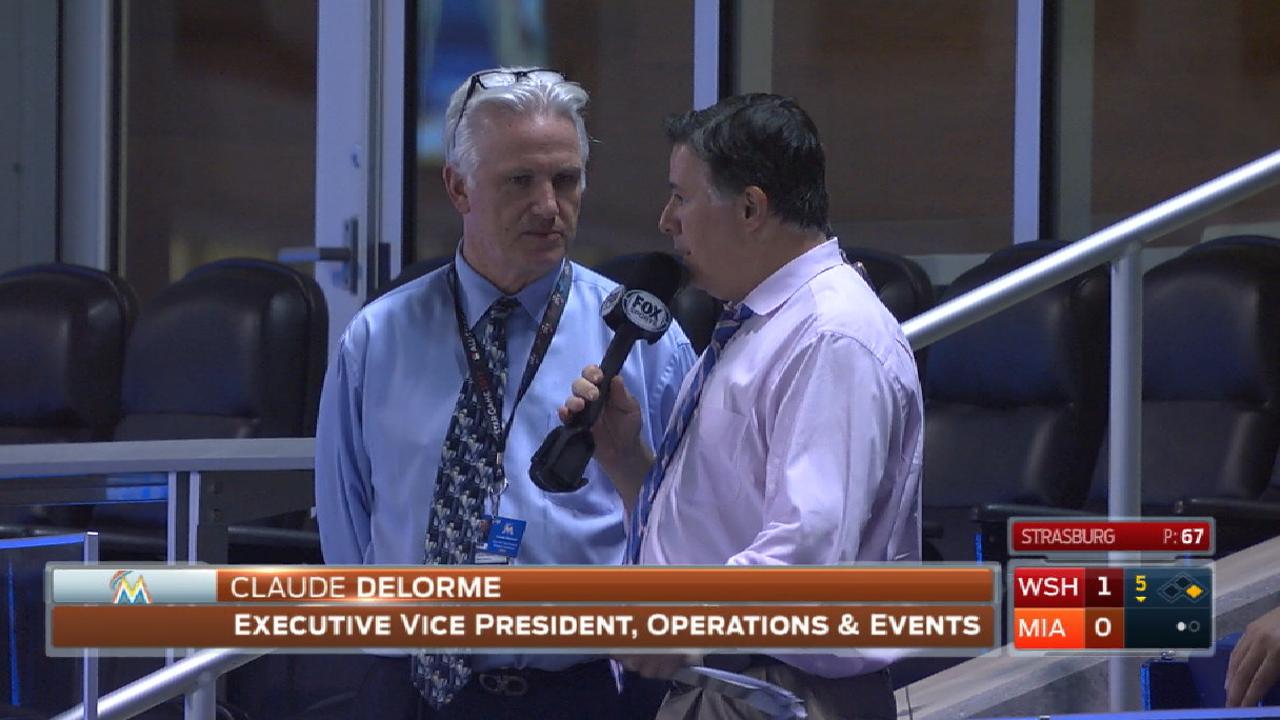 MIAMI -- The threat of Hurricane Irma prompted the Marlins to allow players to bring their families on the upcoming road trip, which begins on Thursday in Atlanta and moves on to Philadelphia on Monday.
"The organization is allowing the guys the opportunity to bring their families with them," Marlins manager Don Mattingly said. "If not, they'd be trying to fly them out or get them in different hotels in different places. The fact you can kind of take care of them and be part of it."
Hurricane Irma is a powerful storm, reaching Category 5 status on Tuesday with winds as high as 180 mph. South Florida is within the projected cone, and the Marlins aren't taking any chances with their players and their families.
"I've never dealt with a hurricane," said catcher J.T. Realmuto, who is from Oklahoma. "I'm not really sure how it really works, but it's just nice not having to worry about my wife, and know she will be on the trip and taken care of."
Realmuto got married in the offseason, and his wife is from Florida.
"She's lived in Florida her whole life, so she's been through hurricanes," Realmuto said. "She's kind of packing the house up. My condo has the hurricane-proof windows on it. We'll see how well those work."
Right-hander Dan Straily is sending his wife and newborn son back home to Oregon.
"I'm sending my family out of here," Straily said. "I know a lot of guys are bringing their families on the trip. Just trying to be safe and one less thing to worry about."
Players are taking their precautions for the storm while also preparing for games.
"We don't really have a family trip," Mattingly said. "It's probably a good thing. I'd like to have a couple of trips where the families could travel with us, and be a part of it."
Joe Frisaro has covered the Marlins for MLB.com since 2002. Follow him on Twitter @JoeFrisaro and listen to his podcast. This story was not subject to the approval of Major League Baseball or its clubs.