Red Sox's Smith activated after TJ rehab
Farrell: Peak velocity likely won't return until 2018, but righty can contribute out of 'pen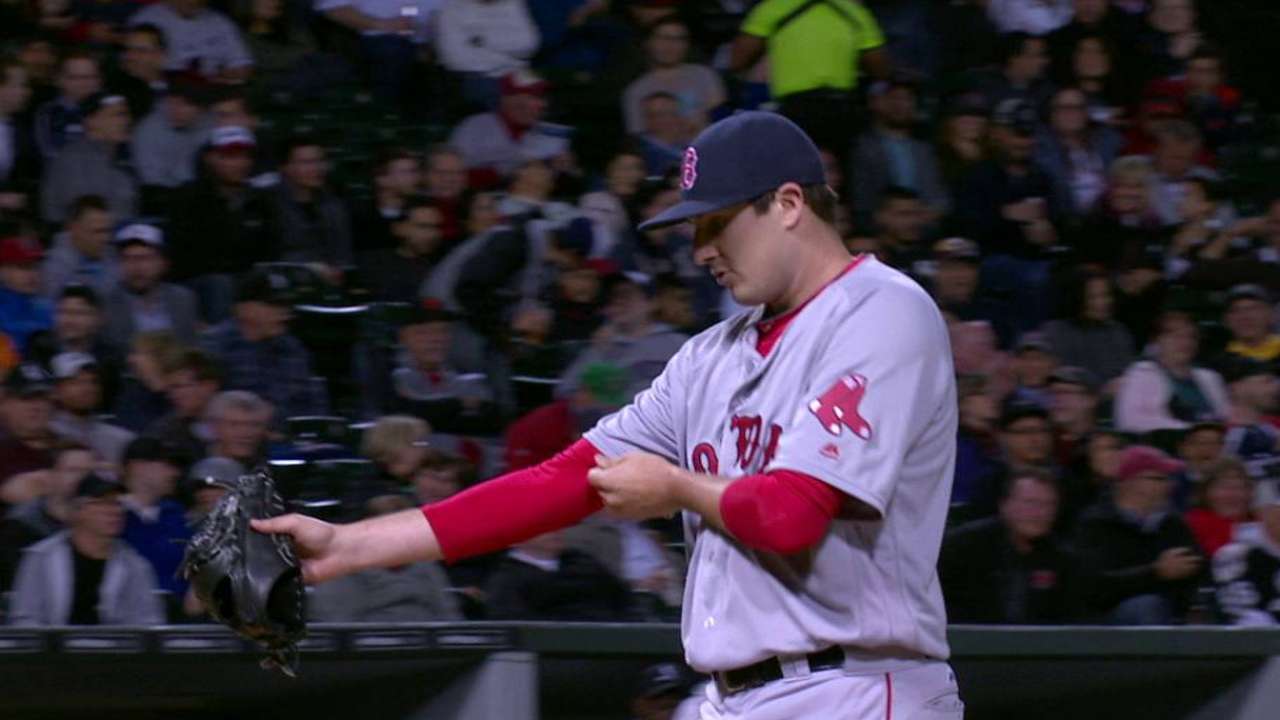 BOSTON -- Sixteen months after he last appeared in a game for the Red Sox, reliever Carson Smith is once again available.
Prior to Tuesday night's game against the Toronto Blue Jays, manager John Farrell announced that the right-hander had been activated after undergoing Tommy John surgery in May 2016.
"Reported today, he's cleared," Farrell said. "He's still a little bit sore from being struck with the comebacker a couple days ago. But, we would expect him to be available here tonight."
The soreness that Farrell refers to came in Smith's last rehab outing with Triple-A Pawtucket, when the 6-foot-6 hurler got plunked by a comebacker by the first batter he faced.
"He got hit in the cheek," Farrell noted. "Below his belt, not the one above his neck. So, they took him out [as a precaution]."
Smith made his first rehab appearance with Double-A Portland on Aug. 5, and then made 10 appearances with Pawtucket, going a combined 1-2 with a 6.00 ERA in nine innings.
Farrell remarked that the club does not expect Smith's velocity to be exactly where it should be until next season, but he feels that things are in a good enough spot now that Smith can be a positive contributor should they be able to find opportunities to work him in at the right times.
"The velocity has been pretty consistent. It's been in the low 90s," Farrell said on Monday. "There's been good shape and action to the sinker and the slider as well. I think we would fully expect that his customary velocity wouldn't be there yet, and we wouldn't expect it to be until after a full offseason that he gets normal rest time and build up to Spring Training. So, that's where he's sitting right now, 90-93. The shorter, more frequent outings, the more he's got a chance to repeat his delivery, get to the mound, those are key."
Craig Forde is a contributor to MLB.com based in Boston. This story was not subject to the approval of Major League Baseball or its clubs.