Mets hopeful Conforto can return by March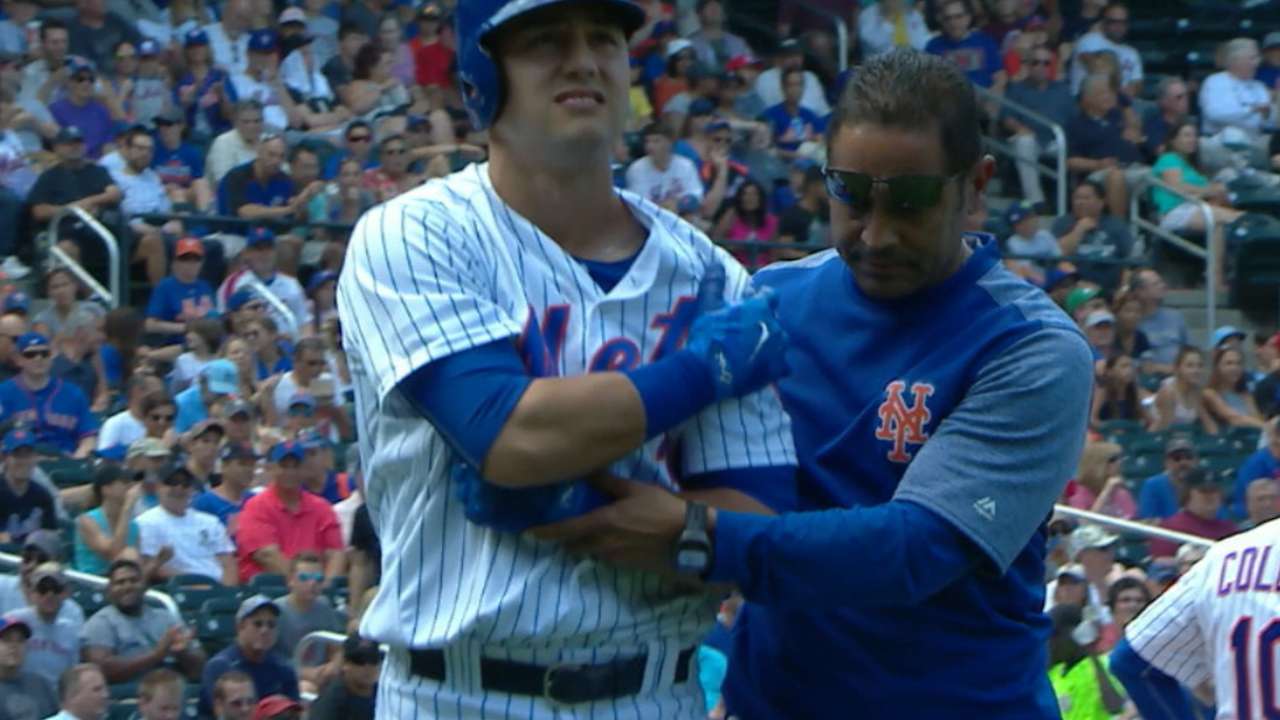 NEW YORK -- Doctors have informed the Mets that Michael Conforto's recovery time for surgery to repair a tear in the anterior capsule in his left shoulder will be about six months, placing him on track to hopefully return around March 1, general manager Sandy Alderson told reporters on Tuesday.
The surgery will take place Wednesday in Los Angeles, the team said.
Alderson provided a potential explanation for the injury, mentioning that Conforto told the team he experienced a partial dislocation of the shoulder while playing football in high school. Furthermore, he experienced a similar situation earlier in the season while swinging in a batting cage, but was obviously not nearly as severe.
"The fact that he had the dislocation may have been the result of the fact that that shoulder was loose to begin with, and perhaps those prior incidents may have contributed to that looseness and then ultimately the dislocation," Alderson said.
The good news, if any, is that doctors told Alderson that the injury occurring to his left shoulder -- his non-throwing arm and back shoulder while at the plate -- is a "positive."
Alderson also said that the team will use the remainder of this season to evaluate Brandon Nimmo and Juan Lagares, both of whom will be playing nearly every day after injuries to Conforto and Yoenis Cespedes (hamstring).
"I think when we get toward the end of the season, we'll have a better idea of Conforto's status, and I think a better sense of how reliant we can be on the outfielders that we have," Alderson said.
Conforto hit .279 with an OPS of .939 and a career high in home runs (27) before sustaining the injury on Aug. 24 against the D-backs.
Wright surgery not 'significant deterrent' in larger scheme of rehab
David Wright underwent surgery to repair his right rotator cuff in New York on Tuesday. Alderson said he did not have a specific timetable for recovery, but said the procedure wouldn't be a "significant deterrent" to his larger rehab from dealing with spinal stenosis, and neck surgery from last year.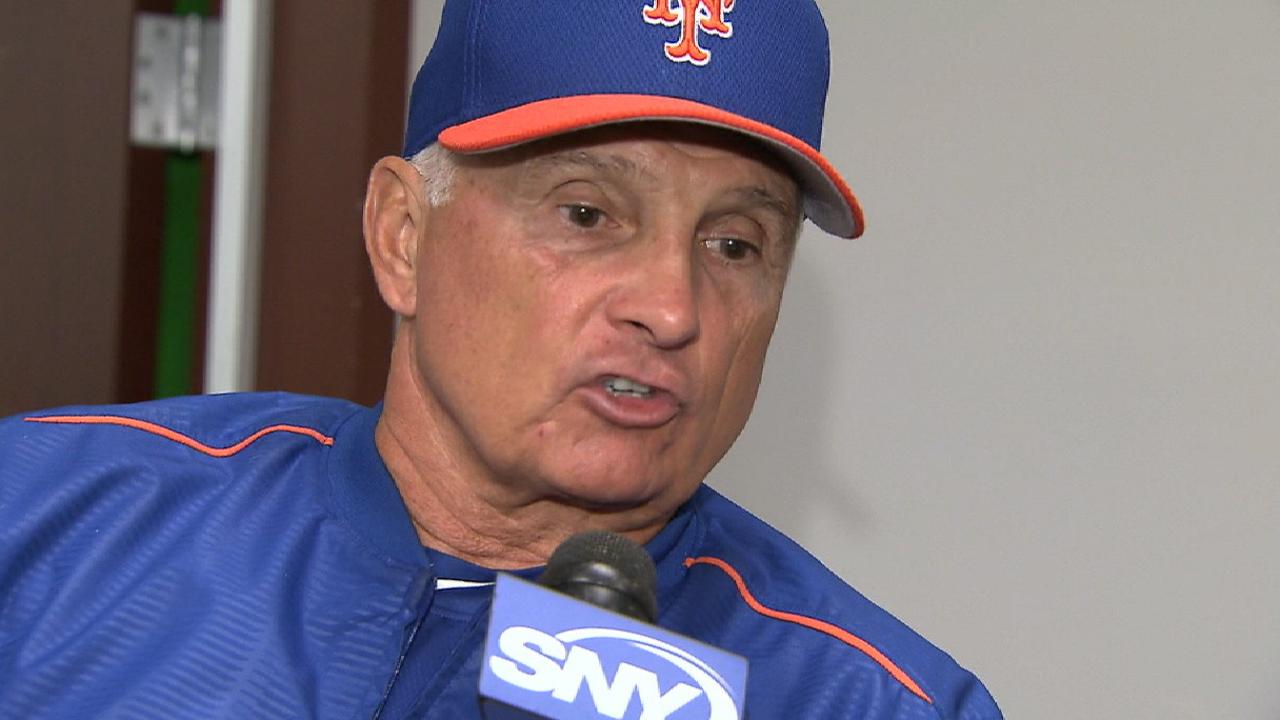 It's likely that the injury occurred as a result of an overall deconditioning that came from the various other surgeries Wright has undergone, Alderson said, plus a significant layoff without baseball activity. As the baseball activity ramped up in his most recent attempt to come back, what was originally diagnosed as an impingement earlier in the year became more serious and left Wright no choice but to correct the problem surgically.
"When I say that it won't impair his recovery, it's kind of subsumed in everything else he's experiencing," Alderson added. "So while I don't have a specific recovery time for this particular surgery, I think it has to be viewed in the context of everything else that's going on."
Wright's latest surgery, combined with the other injuries, makes his status for next season "uncertain at best," according to Alderson. It also means the Mets will be open to pursuing other options at third base during the offseason.
Worth noting
• Noah Syndergaard (lat) will make his second rehab start, this time with Class A Advanced Short-Season Brooklyn on Thursday. He threw 18 pitches in one inning of work during his first rehab start.
• T.J. Rivera's Tommy John surgery will take place either this week or next, the team announced.
• The Mets recalled reliever Kevin McGowan from Triple-A Las Vegas, in what will be his third stint with the team this season. Ryan Ellis, who was the Short-Season's hitting coordinator this year, will join the Mets' coaching staff this month.
Chris Bumbaca is a reporter for MLB.com based in New York. This story was not subject to the approval of Major League Baseball or its clubs.