White Sox reinstate Moncada from DL
Holland granted unconditional release; Shields hopes to make next start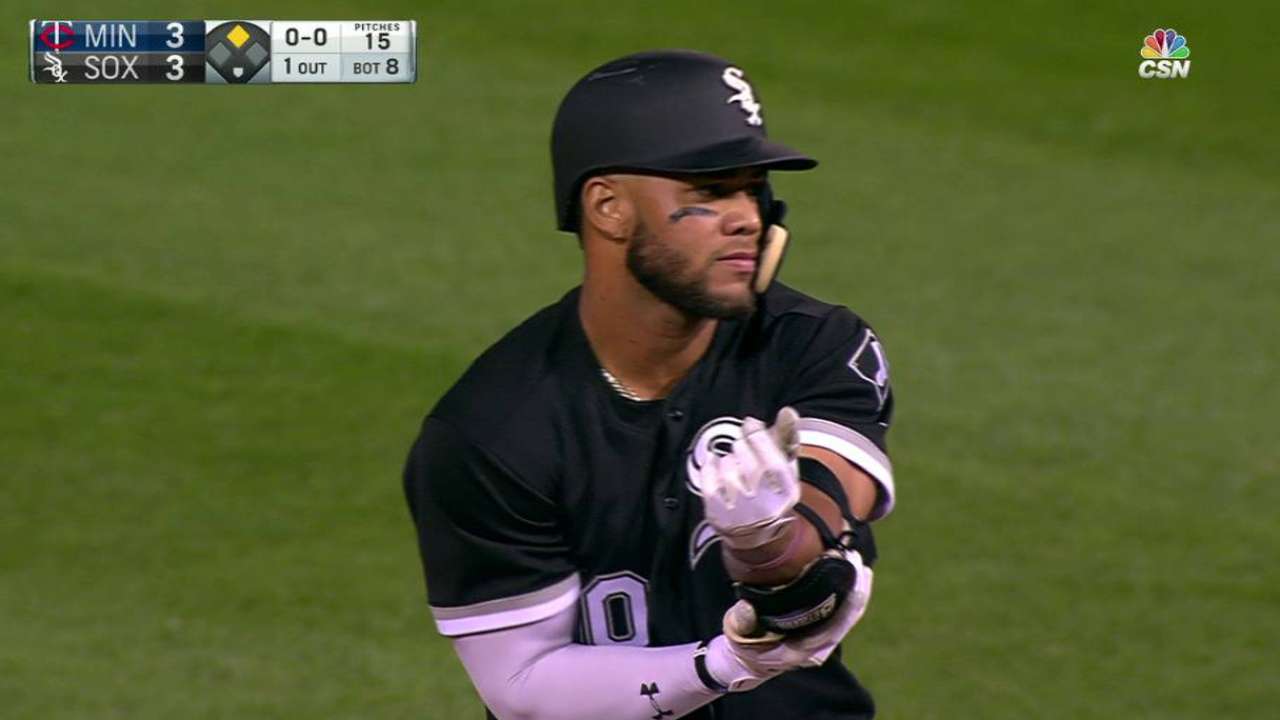 CHICAGO -- Yoan Moncada, the No. 1 prospect in all of baseball per MLBPipeline.com, returned to the White Sox starting lineup for Tuesday's 9-4 loss to the Indians after being activated from the 10-day disabled list.
The switch-hitting second baseman had been out of action since Aug. 24 and on the disabled list since Aug. 25 with a bone contusion to his right shin, finishing Tuesday with one single and two strikeouts in five at-bats. Moncada started feeling better 2-3 days ago.
"I was feeling a little discomfort at that time, but I knew I could play through that kind of soreness. And right now I feel 100 percent," said Moncada through interpreter Billy Russo. "I am going to do all I can to perform at the best level I can. I have to do my best to get results. That's the only way I know how to play baseball."
White Sox manager Rick Renteria mentioned Moncada, who is hitting .188 with three home runs, 13 runs and 11 RBIs over 30 games, won't be starting every day at the outset of his return.
"Trying to get him in the game today, see how he recovers tonight, and we'll make the decision tomorrow morning," Renteria said. "More than likely, he'll be off tomorrow."
Holland departs from the White Sox
The White Sox tenure for Derek Holland came to an end after 29 games, 26 of which were starts, as the team requested waivers on the left-hander for the purpose of granting his unconditional release.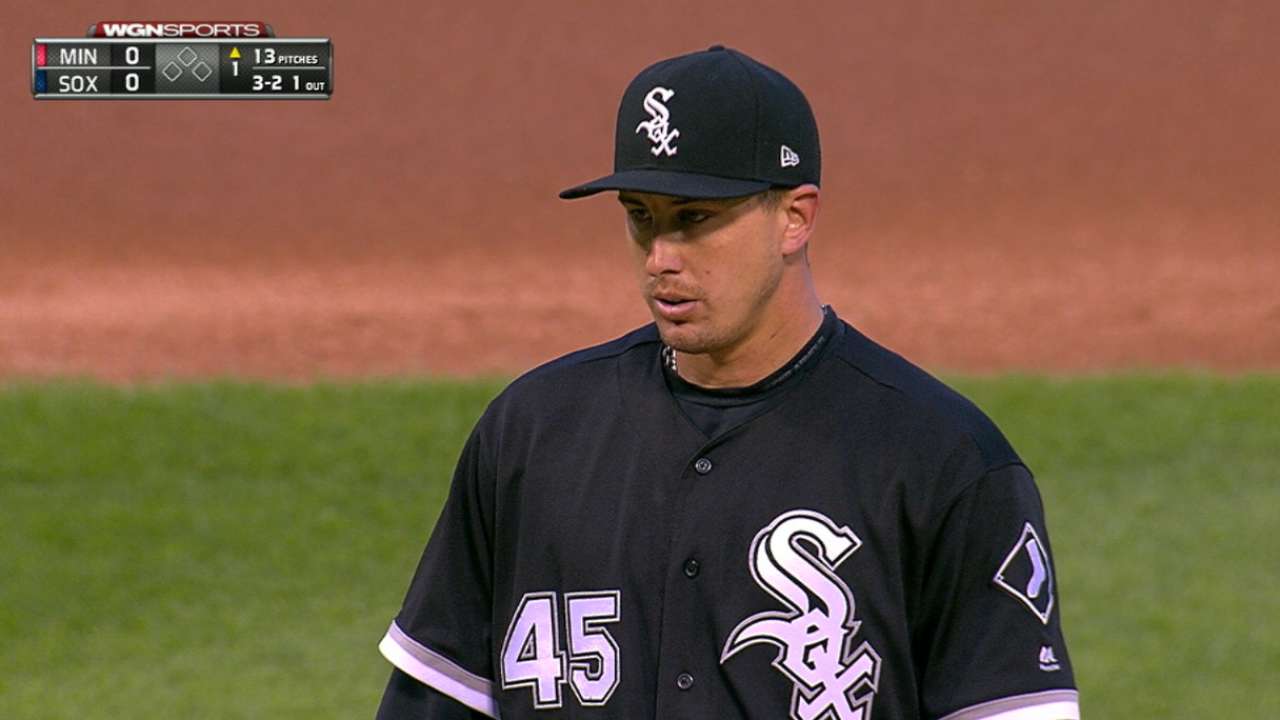 Holland was happy to help as a free-agent addition with the White Sox on a one-year-deal; he provided a strong veteran clubhouse presence. But he posted a 6.20 ERA and 187 baserunners allowed in 135 innings.
"He was grateful for the opportunity, but he was disappointed he couldn't do more," Renteria said. "He wanted to come in and do better, but with the guys we brought up, they're going to be the ones taking up those innings. See what we can gain, for their experience and our knowledge of them.
"One of the things we discussed was how he impacted us as a good teammate. A gentleman, a nice man to have around, knew the game, but it got to the point where he wasn't going to get the opportunities."
Shields expects to make next start
Despite being hit in the right knee by a Francisco Mejia line drive in the seventh inning of Monday's start, James Shields expects to be back on the mound Saturday against the Giants.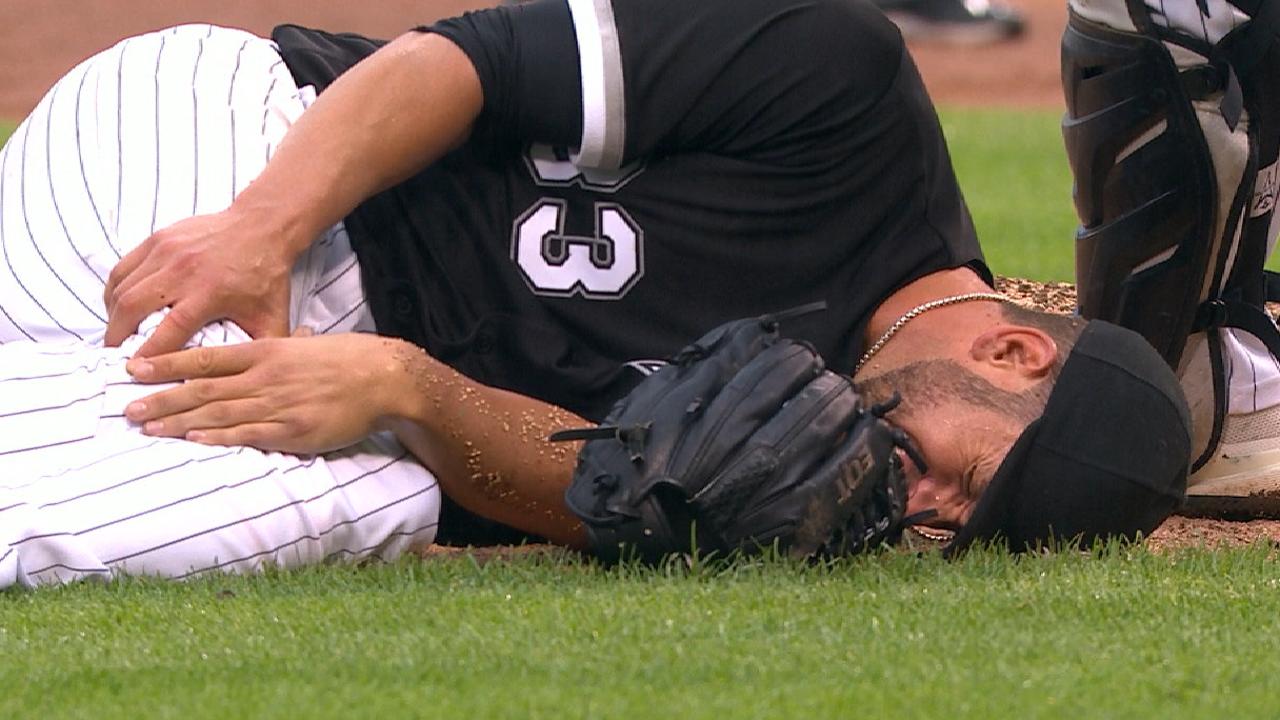 "I feel pretty good, relatively speaking," Shields said. "They're taking good care of me in [the training room]. I got a full workout in today, and things are looking good."
Shields saw the video a few times and acknowledged with a smile that the liner got him pretty good.
"It actually hit me in the one spot around my kneecap you would want to get hit if I did get hit," Shields said.
Third to first
• Tyler Danish suffered a dislocated left shoulder and general soreness as part of an eight-car accident on his drive from Charlotte to his home in Tampa after Charlotte's season ended Monday. Danish is expected to recover in 7-10 days, and he tweeted about the incident from his account, @danish_Tyler7.
• Nicky Delmonico, sidelined by a right wrist sprain, took batting practice Tuesday and should return from the DL soon.
Scott Merkin has covered the White Sox for MLB.com since 2003. Read his blog, Merk's Works, follow him on Twitter @scottmerkin, on Facebook and listen to his podcast. This story was not subject to the approval of Major League Baseball or its clubs.