Stanton smashes No. 53 against Nationals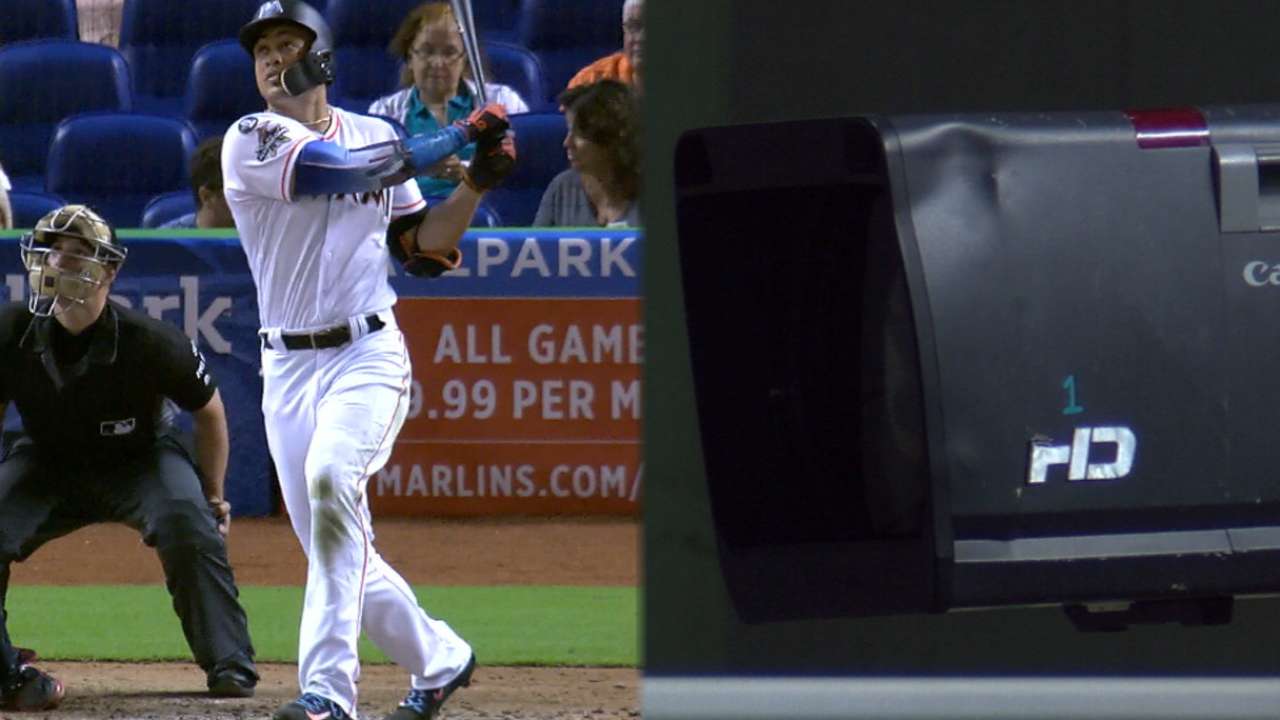 MIAMI -- The Nationals challenged Giancarlo Stanton up in the zone, and the Marlins slugger knocked another one out.
Stanton belted a high fastball the other way for a solo home run off A.J. Cole in the fifth inning of Monday's 7-2 loss at Marlins Park.
Stanton connected on an elevated 96-mph fastball, and hit his MLB-leading 53rd home run. The opposite-field shot, according to Statcast™, projected at 357 feet with an exit velocity of 99 mph.
"G's obviously locked in as far as taking what they're giving," Marlins manager Don Mattingly said. "He seems really disciplined, for the most part. They're going away from him. But just the way, he's taking what they're giving."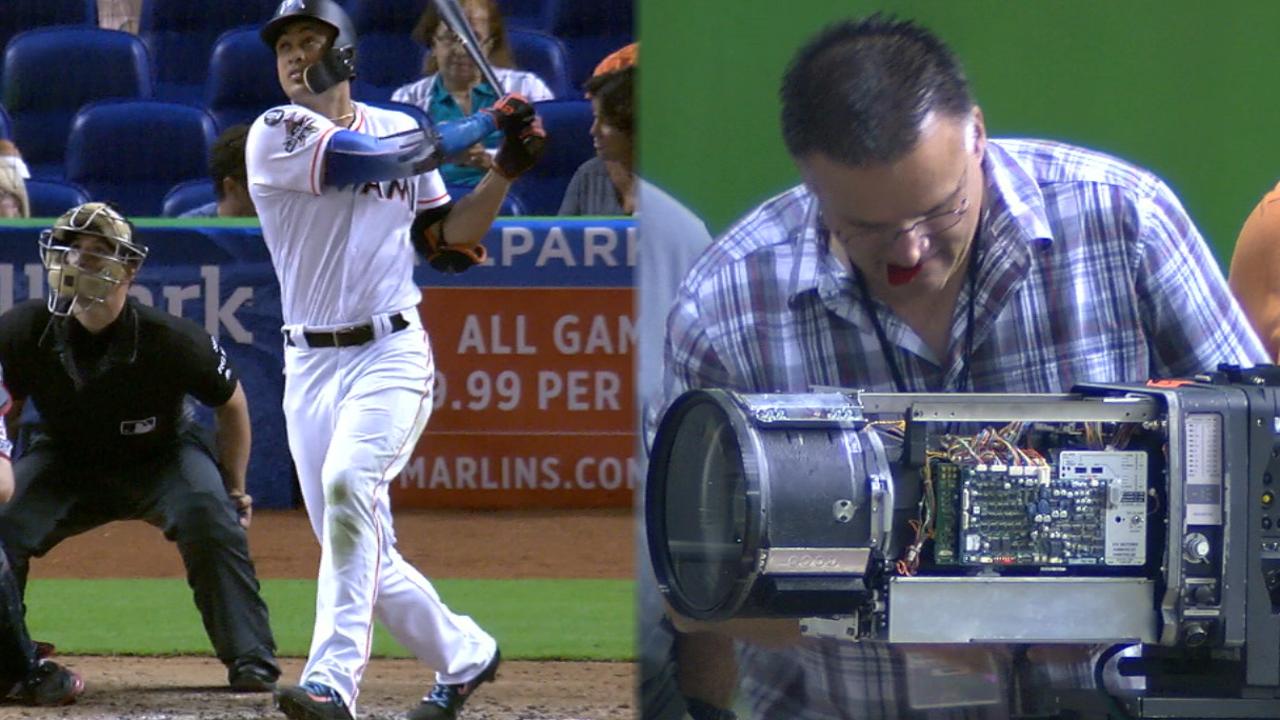 The 53 are the most in the Majors since Chris Davis of the Orioles also had 53 in 2013.
With Stanton, it's reached the point where every home run tells a different story. The shot off Cole wasn't a majestic blast, or one of the slugger's signature laser beams. It had just enough carry, and did damage in more ways than one.
The home run broke the lens of a FOX Sports Florida TV camera.
"I didn't see that yet," said Stanton, who was busy rounding the bases.
Named National League Player of the Month for August, Stanton now continues his march toward 60. The Marlins have 25 games remaining.
The Marlins have now lost seven of eight, and are six back of the Rockies for the second National League Wild Card spot. The Marlins put themselves in a major hole, falling as many as 13 games under .500 in May, and they clawed back to 66-63 on Aug. 27. They're now 67-70.
Stanton said the team seems tired.
"That's what it seems like," he said. "There's no excuse for that. We don't have time for that. That happens. That's what a long season does. It's how are you going to deal with it now. How are you going to come out of it, really?"
Stanton is fresh off one of the most historical home run-hitting months in history. The 27-year-old belted 18 homers in August to match Rudy York of the Tigers in 1937 for the most ever for the month.
The MLB record for most homers in any month is 20, set by Sammy Sosa in June 1998.
Stanton started his home run surge on July 5 with two at St. Louis. Since then, he has 32 home runs in his last 54 games.
Since moving to the No. 2 spot in the lineup on May 23, Stanton has 42 home runs in 90 games.
In 17 games against the Nationals this year, the slugger has six home runs.
Joe Frisaro has covered the Marlins for MLB.com since 2002. Follow him on Twitter @JoeFrisaro and listen to his podcast. This story was not subject to the approval of Major League Baseball or its clubs.