Goldschmidt to undergo MRI on ailing elbow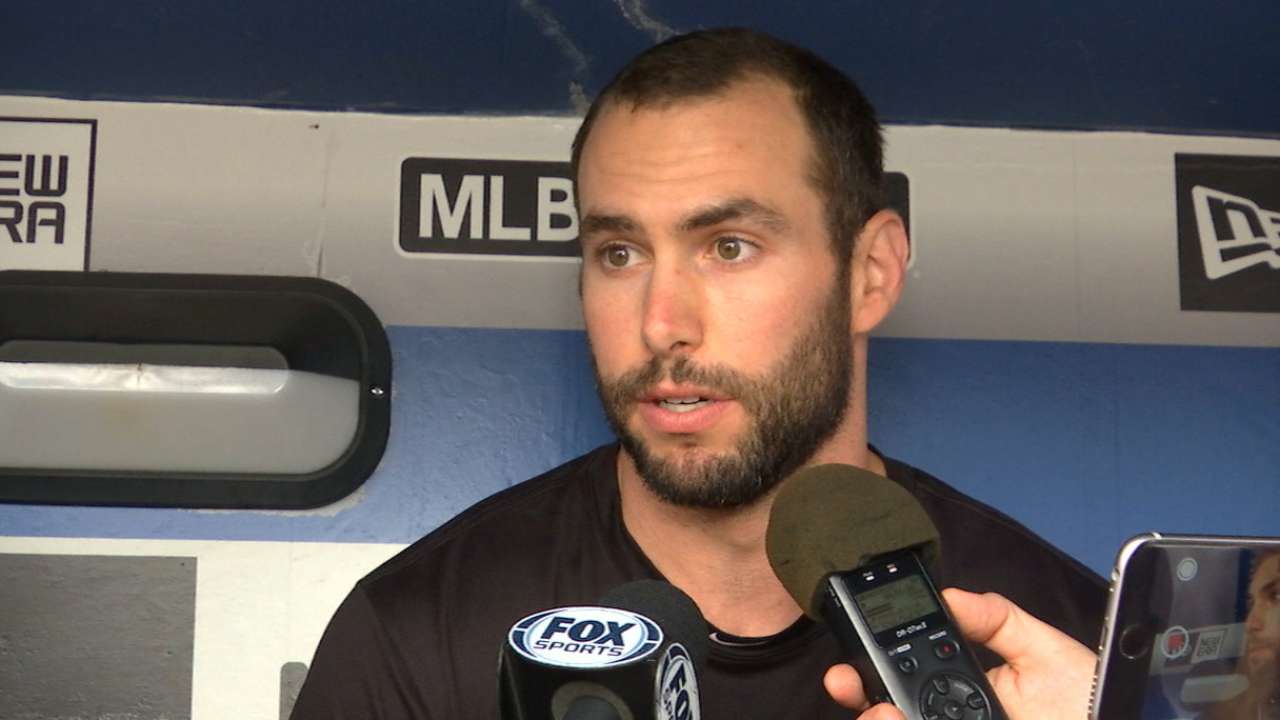 LOS ANGELES -- D-backs first baseman Paul Goldschmidt has left the team to return to Phoenix for an MRI on his right elbow, which has been a source of some nagging discomfort for him over the past week.
"It was just a little sore," Goldschmidt said. "That's all I can say. It's been sore. It's been weird. I've never felt that. But it's not too bad. I've been able to play with it."
Goldschmidt, who is expected to return to Los Angeles on Tuesday following the MRI, tried multiple times to talk his way into the lineup Monday, but was rebuffed by manager Torey Lovullo.
"Today was a hard day for him," Lovullo said. "I made the decision to not play him, because he wanted to play. As recently as 20 minutes ago he was sitting in my office telling me he wanted to play and I said no, this is not something that we want to do at this point. We want to make sure everything is OK."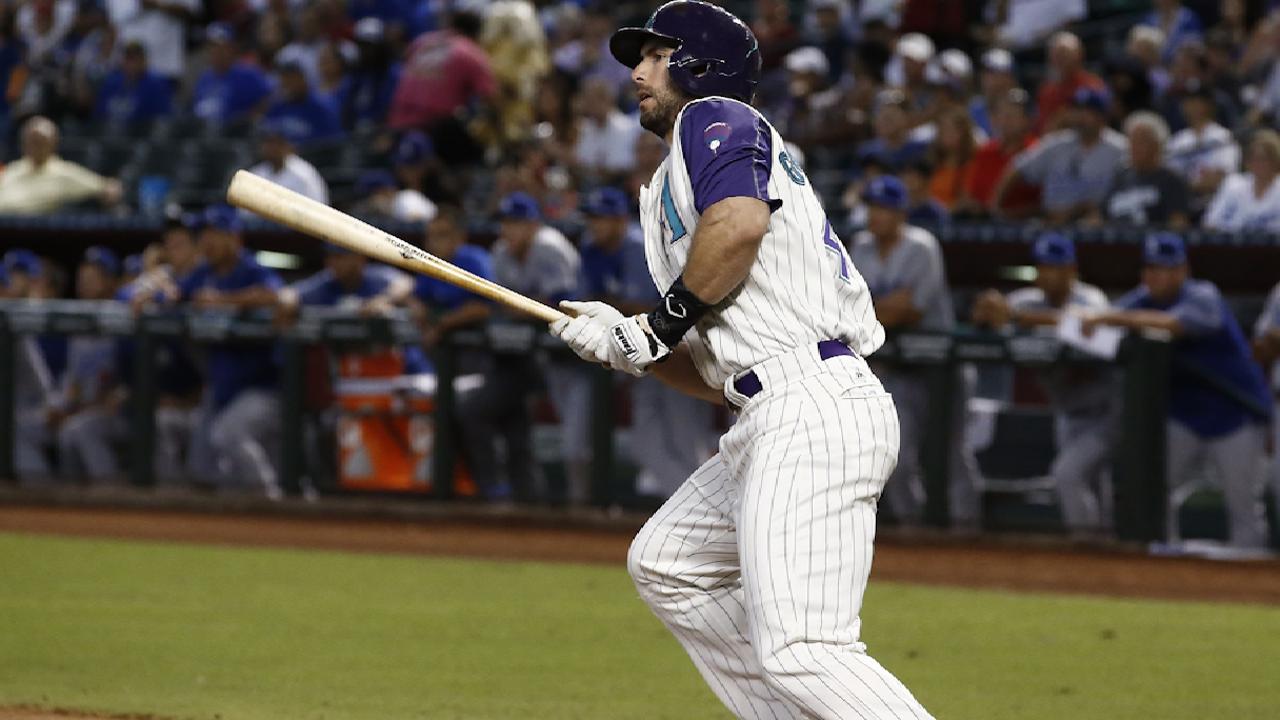 Lovullo said the situation was "not a huge concern at this point" and Goldschmidt said he first began noticing the discomfort or stiffness back at the beginning of the team's recent homestand, which started Aug. 25.
"It's not constant or anything," Goldschmidt said. "Sometimes there's some pain, but nothing that I haven't been playing with. I don't really feel it during the game, when it's already warmed up and you're out there, whether that's the adrenaline or the intensity of the game. I can feel it in the morning and stuff, being a little sore or whatever -- I don't even know if that's the right word to describe it. Once it gets warmed up it's fine and I'm good to go."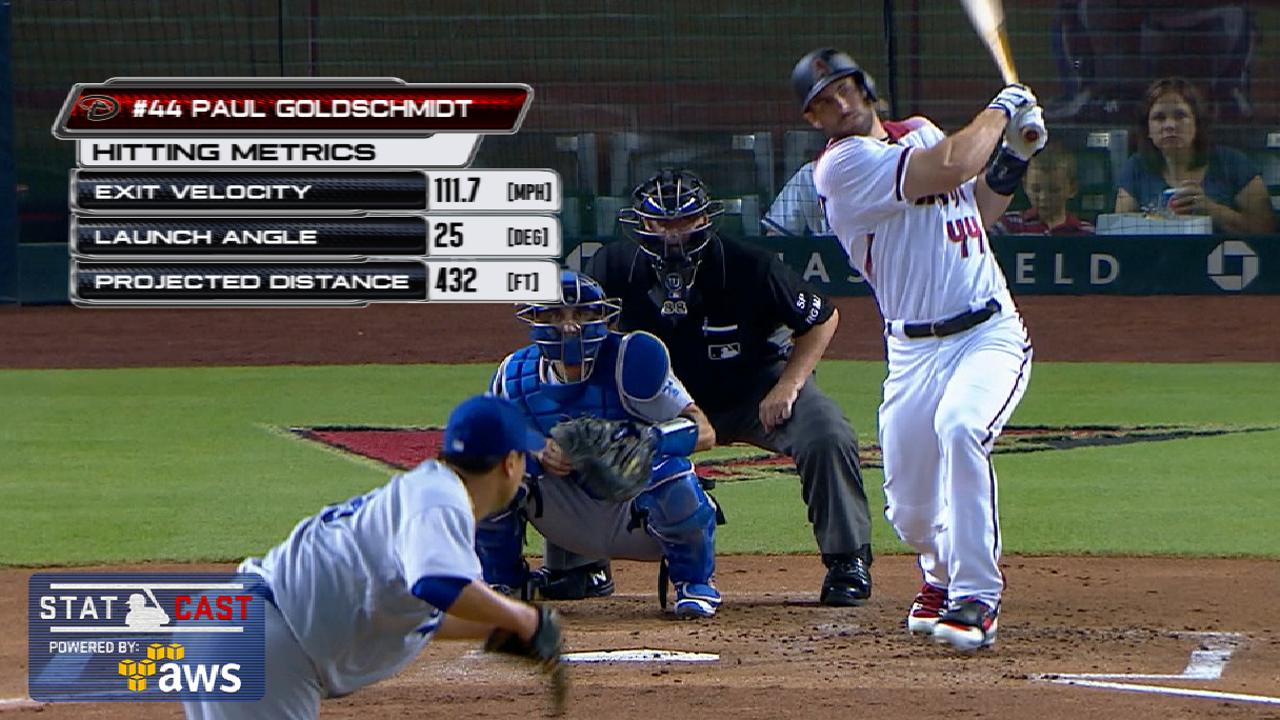 Goldschmidt went 0-for-8 on Friday and Saturday against the Rockies at Coors Field before getting what Lovullo said was a regularly scheduled day off Sunday.
Given those numbers, it's easy to conclude that the elbow was affecting him, but while dealing with it on the last homestand, Goldschmidt hit four home runs in 21 at-bats and had an OPS of 1.595.
"It hasn't been like killing me," Goldschmidt said. "It hasn't been up or down. It's been weird. You feel it for a sec and then I won't feel it for a while and then it'll pop up and be gone for a while. I think the best thing is it hasn't affected preparation or the game. I've been playing through it and I can continue to do that and will if I have to. But hopefully with some rest for a couple of days it'll get back to 100 percent or close to it."
Goldschmidt is in the midst of an MVP-like season. Among NL players entering Monday, he was second in OBP (.424), third in RBIs (109) and walks (87), fourth in homers (33) and total bases (289), fifth in slugging (.597) and OPS (1.022), seventh in average (.314) and tied for 11th in stolen bases (17).
An extended absence would be a blow to a D-backs team, which had won 10 straight through Sunday and held a commanding 6 1/2-game lead over the Rockies for the top NL Wild Card spot.
"I don't know exactly what they're going to be looking for," Goldschmidt said of the MRI. "Whatever happens, I'm pretty confident I can play. It's been getting better every day but it hasn't gone away now for a week or so. As long as it doesn't get worse, it hasn't affected me."
Steve Gilbert has covered the D-backs for MLB.com since 2001. Follow him on Twitter @SteveGilbertMLB. This story was not subject to the approval of Major League Baseball or its clubs.