Adjustments, support fuel Buxton's breakout
Twins remained patient with talented outfielder through slow start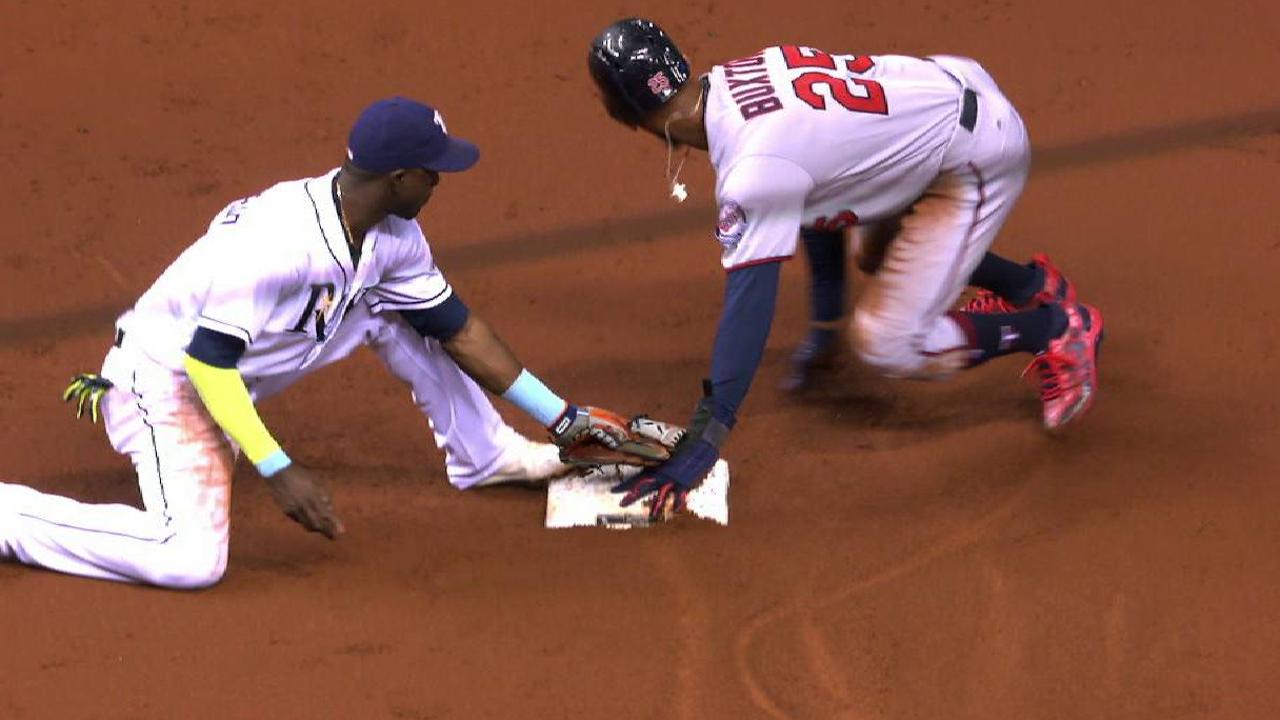 ST. PETERSBURG -- Twins center fielder Byron Buxton is having a lot of fun right now, especially since his numbers are beginning to reflect his enormous potential.
Not only is the former second overall pick in the 2012 Draft enjoying a breakout second half -- he scored two of the Twins' four runs in their 11-4 loss Monday -- but he and fellow outfielders Eddie Rosario and Max Kepler have helped the Twins into postseason contention.
The 23-year-old Buxton has been working on a few adjustments, most notably cutting back on his front leg kick and choking up on the bat when he falls behind early in counts, and the results have been extraordinary.
Since the All-Star break, Buxton has been one of the best hitters in baseball. In his past 29 games, Buxton has hit .369 with eight home runs, 25 RBIs and 28 runs, including 6-for-10 in September.
"It's just part of a young player developing," Twins manager Paul Molitor said. "He's made some adjustments this year to try and increase his contact and put the ball in play at the same time using the power skills he has. I think he's doing a better job, for the most part, of swinging at better pitches and having better plate coverage."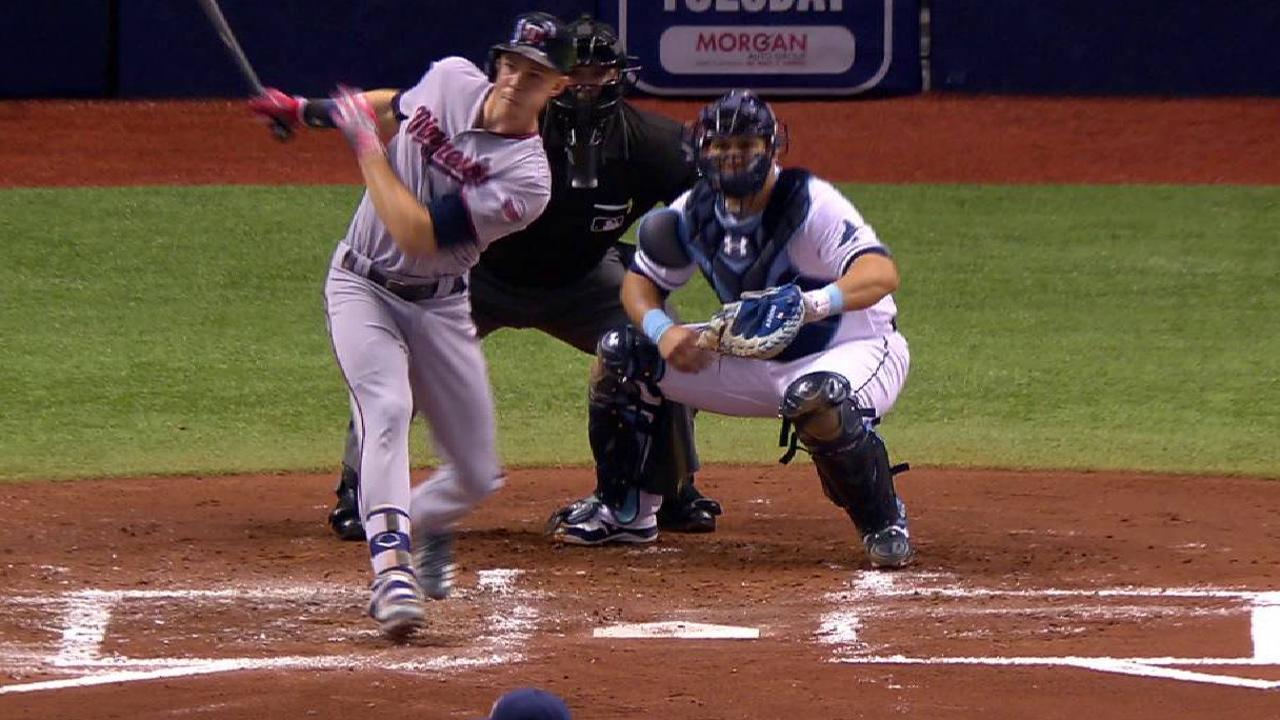 Fourteen of his last 30 hits have gone for extra bases, and he has raised his average from .216 to .257 and slashed his strikeout rate in half since the break.
"My teammates and coaches still believed in me after a rough start," Buxton said. "When I started the season off that way, they had faith to leave me up here and let me battle through it. It shows how much they believe in me, and it pushed me to want to be better and contribute to the team."
One of his instructors likes the progress.
"It's really been about introducing some things, making suggestions," said Twins hitting coach James Rowson. "At the end of the day, he's taken what feels good and what we've talked about and put it into his swing to make it work."
His power surge hasn't affected the other parts of his game. Buxton stole his 25th base of the season (in 26 attempts) on Monday, and he continues to play Gold Glove-caliber defense in center field.
Buxton credits Rosario and Kepler, who have been red-hot in their own right since the start of August -- Rosario hit .298 with nine homers in August, while Kepler had seven homers and 22 RBIs -- for pushing him to reach his potential.
"We've been picking it up by competing with each other a little more, and that makes it even more fun," Buxton said. "As an outfield group, we've tried to stay aggressive knowing that we've got each other's back no matter what."
J. Scott Butherus is a contributor to MLB.com based in St. Petersburg and covered the Twins on Monday. This story was not subject to the approval of Major League Baseball or its clubs.