Reliever Alexander proving clutch for KC
Lefty's power sinker helps him notch another one-out save to shut door vs. Tigers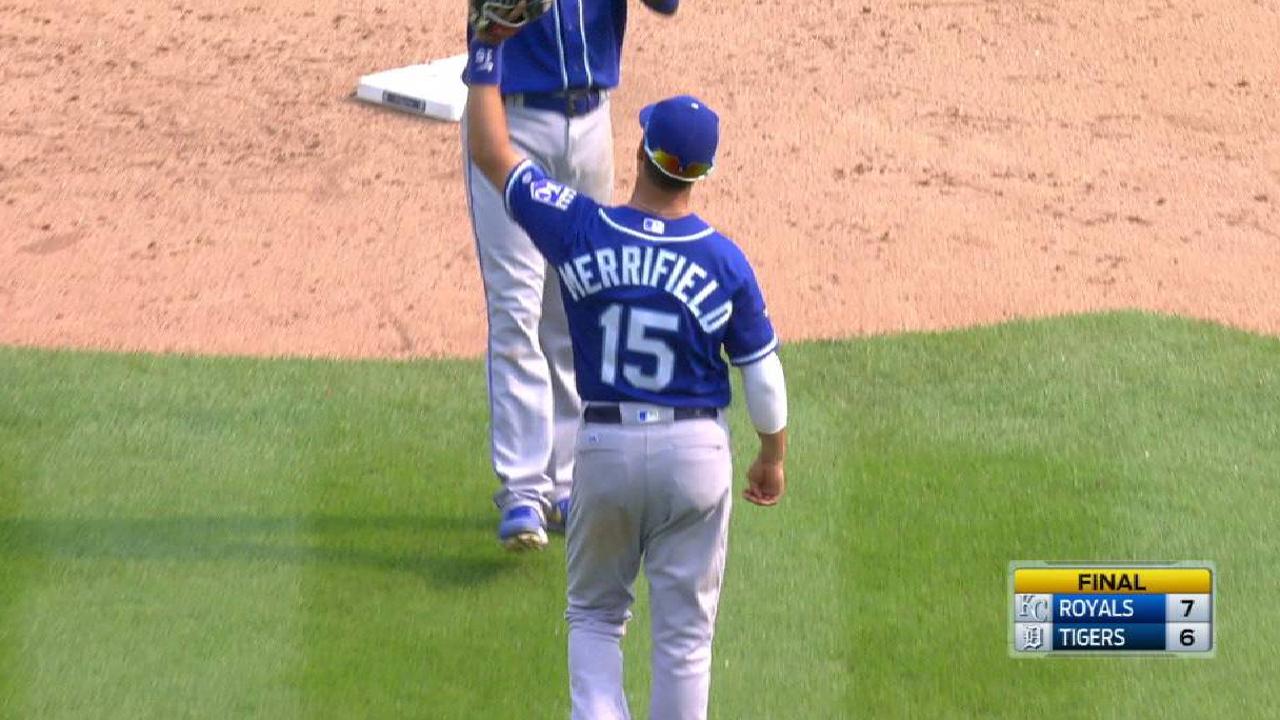 DETROIT -- Scott Alexander came up huge in a clutch situation once again for the Royals in Monday's 7-6 win vs. the Tigers at Comerica Park. The left-handed reliever entered a one-run ballgame with runners on base and got Mikie Mahtook to ground into a forceout for a one-out save, his second in Kansas City's past four games.
Even after having a heavy workload recently, Alexander bailed the Royals out of a bases-loaded jam in a 7-6 win at Minnesota on Friday, thanks to his power sinker.
"For me, he's got that heavy sinker, and he throws strikes," manager Ned Yost said. "He had been in four out of six [games]. I was doing everything I could to stay away from him today. Bullpen's a little thin right now. We had to bring in our next guy, which was Scotty."
Yost praised Alexander for his ability to get both left- and right-handed hitters out with his 93-mph sinker at the bottom of the zone, which often gets hitters to keep the ball on the ground, as was the case Monday.
Alexander also had a one-out save back on Aug. 22, and he has been key for the Royals, who are missing the backend of their bullpen with Kelvin Herrera (day to day with a forearm strain) and Joakim Soria (10-day disabled list with a left oblique strain) battling injuries.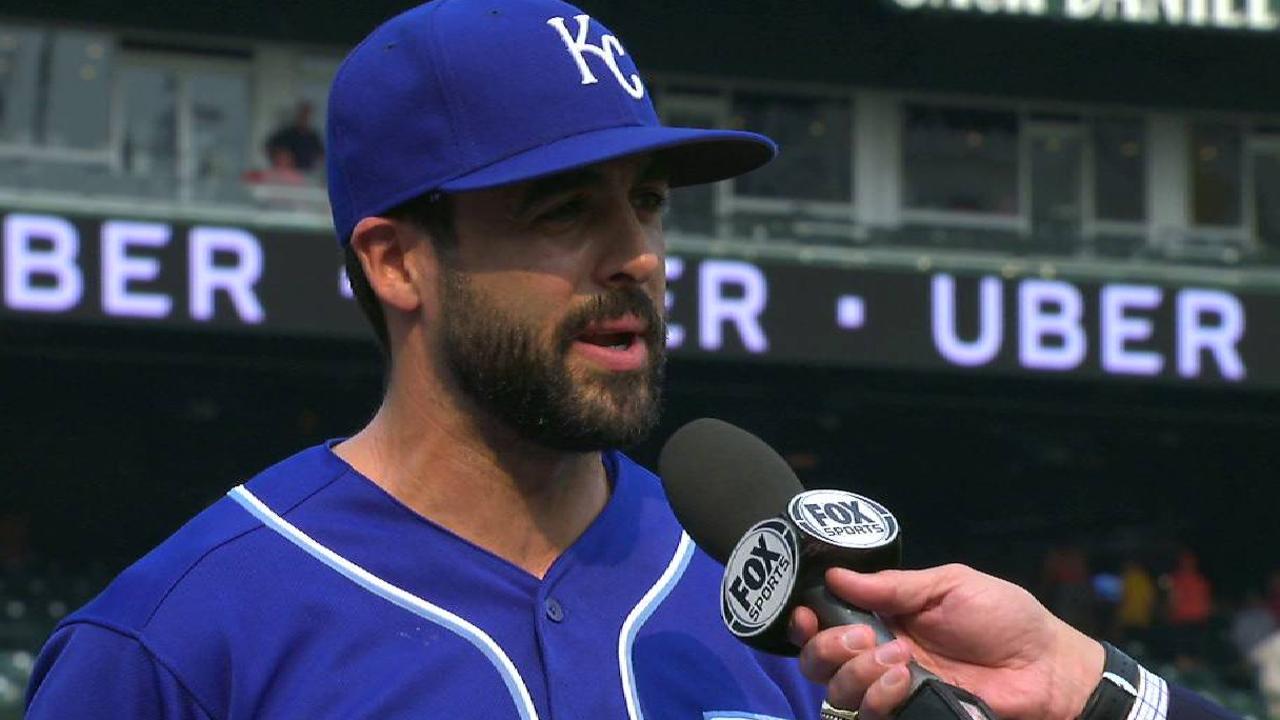 "He's handled it in the most crucial of situations his last three saves," Yost said. "You come in with the situations he's been in, and for him to have those situations, he can handle anything."
Alexander, who has not allowed a run in 13 appearances dating back to Aug. 15, said the heavy workload hasn't bothered him and he felt fine ahead of Monday's game, despite Yost being hesitant to use him.
Alexander said he took a similar approach with his sinker Monday as he did against the Twins over the weekend in trying to wiggle out of the jam.
"I'm just trying to attack the bottom part of the zone, make them hit it at the ground and hopefully hit it at somebody," Alexander said. "You just try to stick to your strengths in that situation."
Kyle Beery is a contributor to MLB.com who covered the Royals on Monday. This story was not subject to the approval of Major League Baseball or its clubs.