Price throws full arsenal in third bullpen session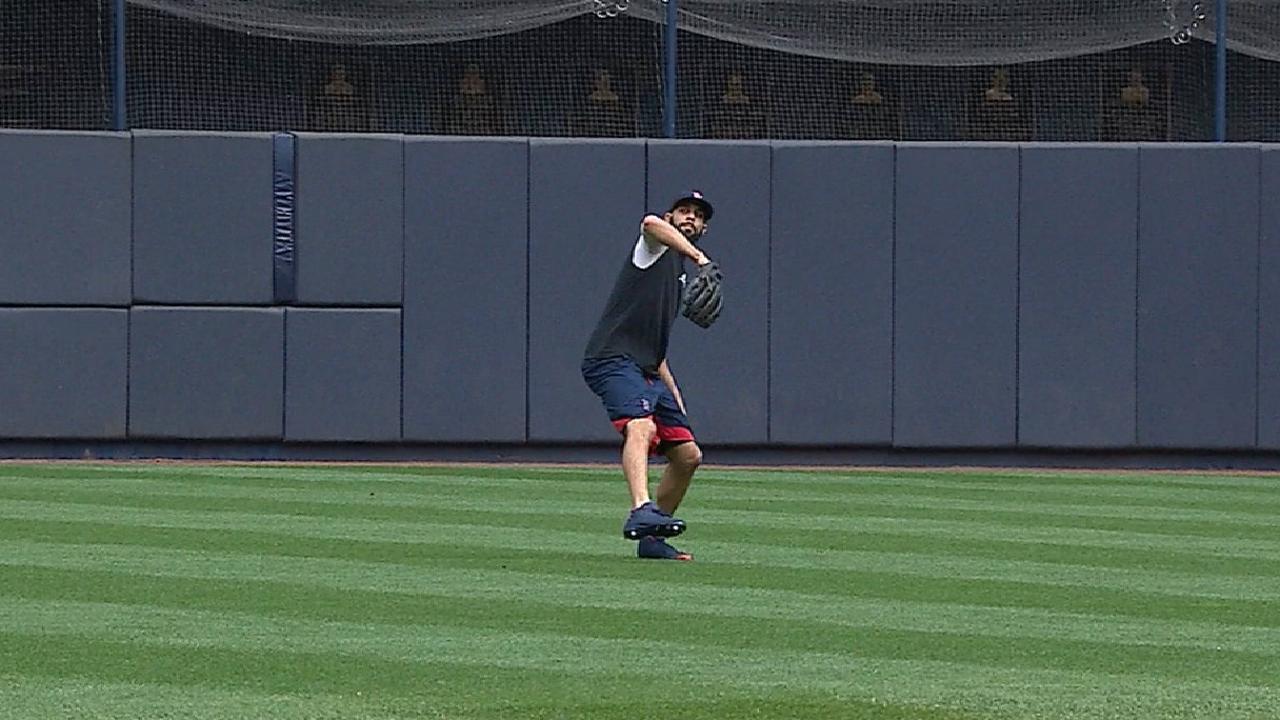 BOSTON -- As the days in the regular season begin to get fewer, so too does the time in which the Red Sox have to know if David Price can contribute to their postseason push before it's all said and done.
On the disabled list since late July with inflammation in his left elbow, the left-hander threw his third session on Monday, this time working with everything in his arsenal, giving his manager reason to be optimistic.
"Price threw a 30-pitch bullpen that was with really good intensity, all pitches -- breaking ball, changeup, fastball," John Farrell said. "That was another encouraging work day, coming off the most recent one in which he threw 29 pitches the other day in New York."
The session in New York came Saturday and featured only fastball and off-speed pitches.
This is the second extended disabled-list stint for the beleaguered starter this season, who is 5-3 with a 3.82 ERA in 11 starts.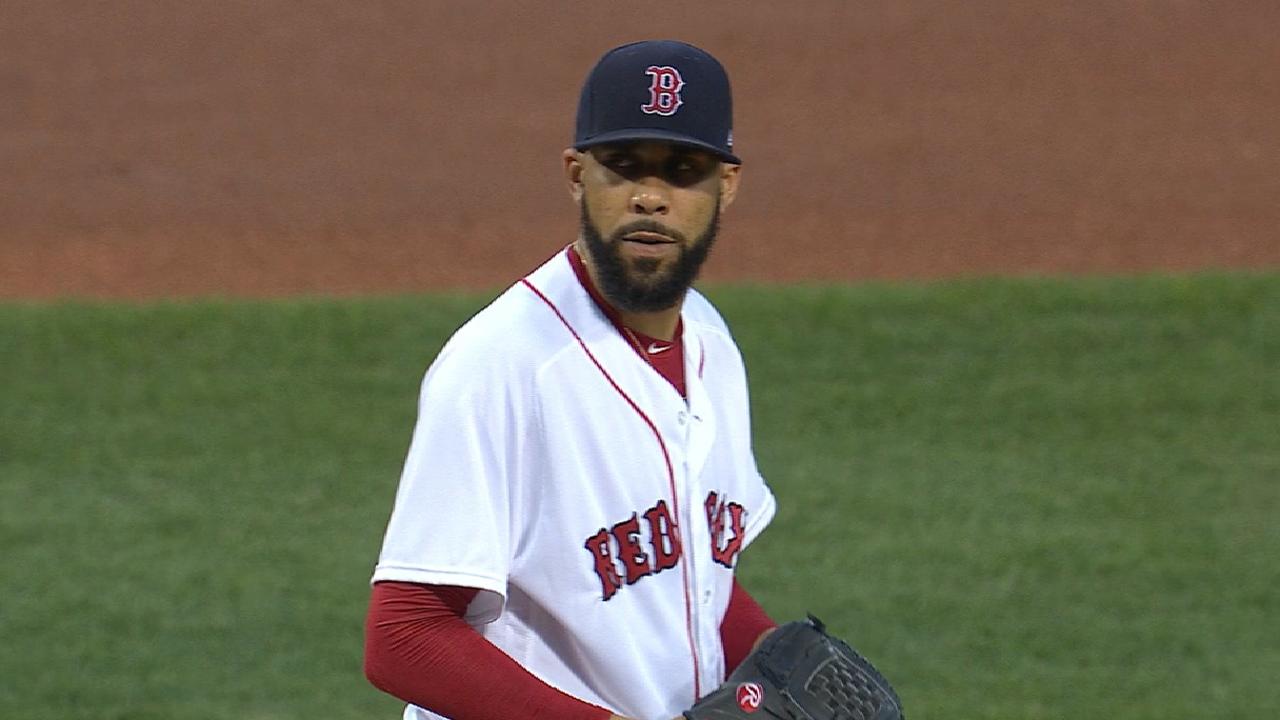 With encouraging results from Monday's session, Farrell said that the next steps are still "to be determined," but that Price could face off against some batters in the coming sessions.
"Hitters are getting closer for sure," Farrell said. "There's a possibility. One scenario has a lighter 'pen on Wednesday and hitters shortly after that. We'll continue to take this step-by-step, but that's the tentative plan right now."
One of the issues facing the rehabilitation of Price is the conclusion of the regular season in the minors, leaving the Red Sox with no affiliates to allow for live-game pitching.
Though Farrell was confident they could work him back properly with simulated games, the results once they actually get to that point, coupled with the number of days remaining on the calendar will determine how much Price could play a part in Boston's postseason plans.
"We'll build him up through simulated games here. Then once we get to that level, or that intensity, in that work session, we'll have a better read on what his role will be going forward at that point," Farrell said. "Once we get him back to the simulated game, we'll see where we are on the calendar and what's realistic. There's not a final determination right now. But we know that there's limited time available to us."
Craig Forde is a contributor to MLB.com based in Boston. This story was not subject to the approval of Major League Baseball or its clubs.