Panda still searching for spark with Giants
Sandoval scuffling at plate as he nears 100-AB threshold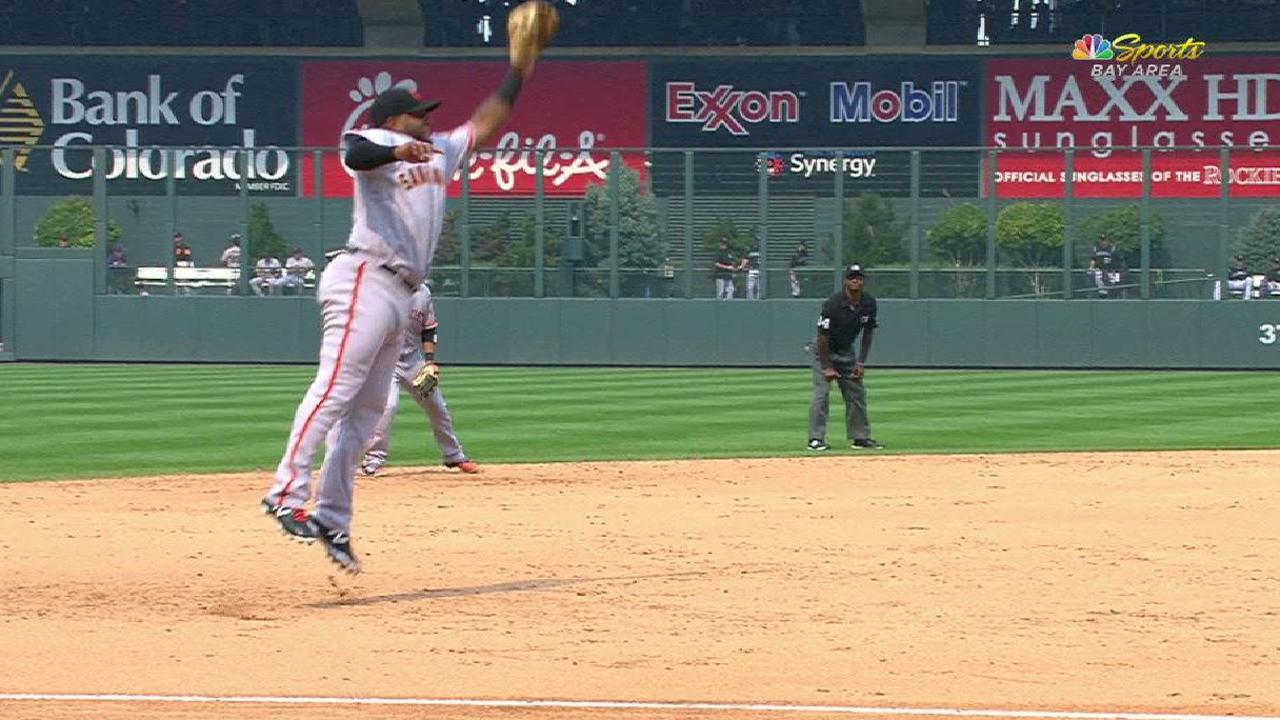 DENVER -- By one valued measure, Pablo Sandoval should be regarded as a suspect and not a prospect in the Giants' eyes.
However, in deference to his reputation, Sandoval likely will receive more chances to regain his violently effective batting stroke, which continued to elude him in the Giants' 4-3 loss to the Rockies.
Sandoval went 0-for-4, extending his hitless streak to 33 at-bats. Numbers indicate that he's trying too hard with teammates on base, given his .111 batting average (3-for-27) with runners in scoring position with the Giants.
Many baseball insiders believe that giving a ballplayer a relatively uninterrupted 100-at-bat trial serves as enough of a sample size to judge his skill level.
Sandoval has accumulated 97 at-bats since Aug. 5, his first game with San Francisco in 2017.
In 27 games with the Giants overall, Sandoval is batting .196 with a .250 on-base percentage and a .268 slugging percentage. He has one home run and four RBIs.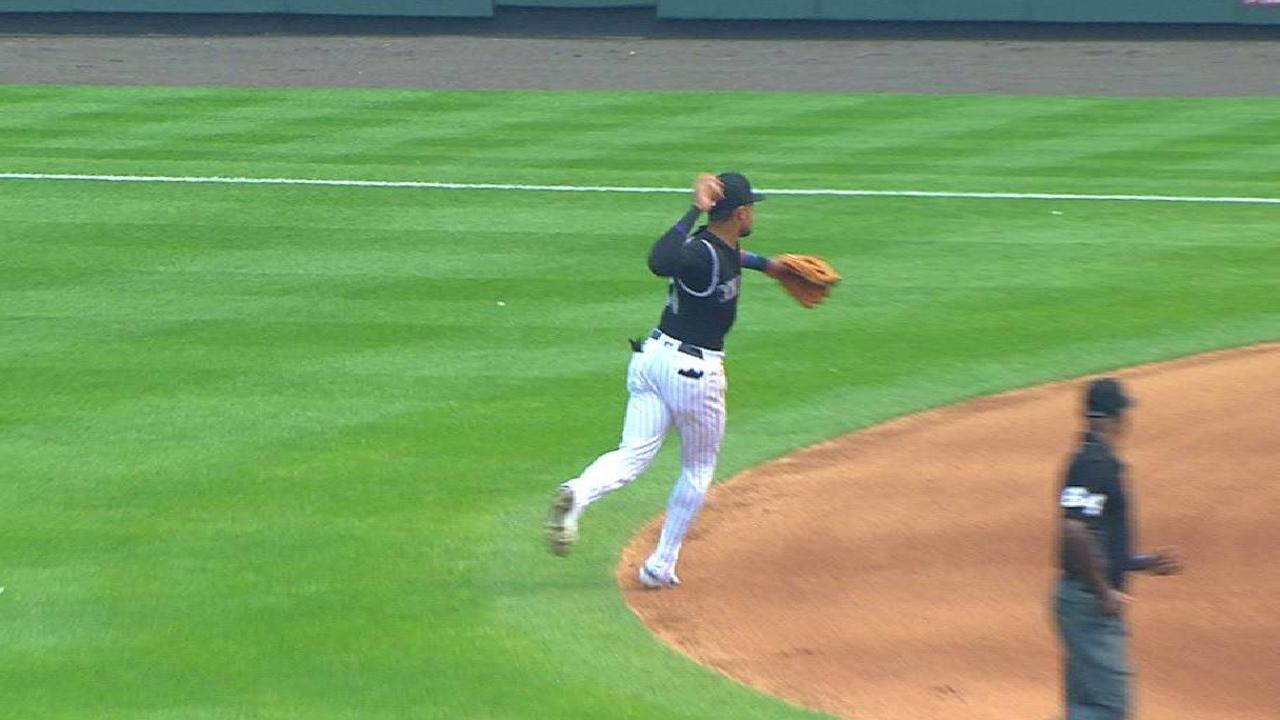 His statistics with the Giants do not match those that he compiled in 32 games with the Red Sox this year: .212/.269/.354, with four homers and 12 RBIs. That performance prompted the Red Sox to release Sandoval on July 19. The Giants signed him four days later.
The Giants figured that Sandoval's game might need some fixing. Manager Bruce Bochy and the hitting coaches have diagnosed Sandoval's flaws.
"He's going forward a little too much, drifting a little too much," Bochy said before Monday's game.
The Giants proceeded to fall to 0-8 this season at Coors Field as their top two hitters in the batting order, Denard Span and Joe Panik, collected six of the club's seven hits.
After the game, Bochy sounded as if he had tried everything to stimulate Sandoval's bat
"We just gave Pablo a day off not too long ago," Bochy said. "We were hoping that he would get it going."
Bochy has lauded Sandoval's presence in the clubhouse, frequently referring to the upbeat attitude the "Kung Fu Panda" generates with his mere presence.
But, as is the case in beauty pageants, congeniality often is not enough.
Chris Haft has covered the Giants since 2005, and for MLB.com since 2007. Follow him on Twitter at @sfgiantsbeat and listen to his podcast. This story was not subject to the approval of Major League Baseball or its clubs.