'Mental click' behind Giolito's turnaround
Young White Sox righty confident in his stuff, focuses on competing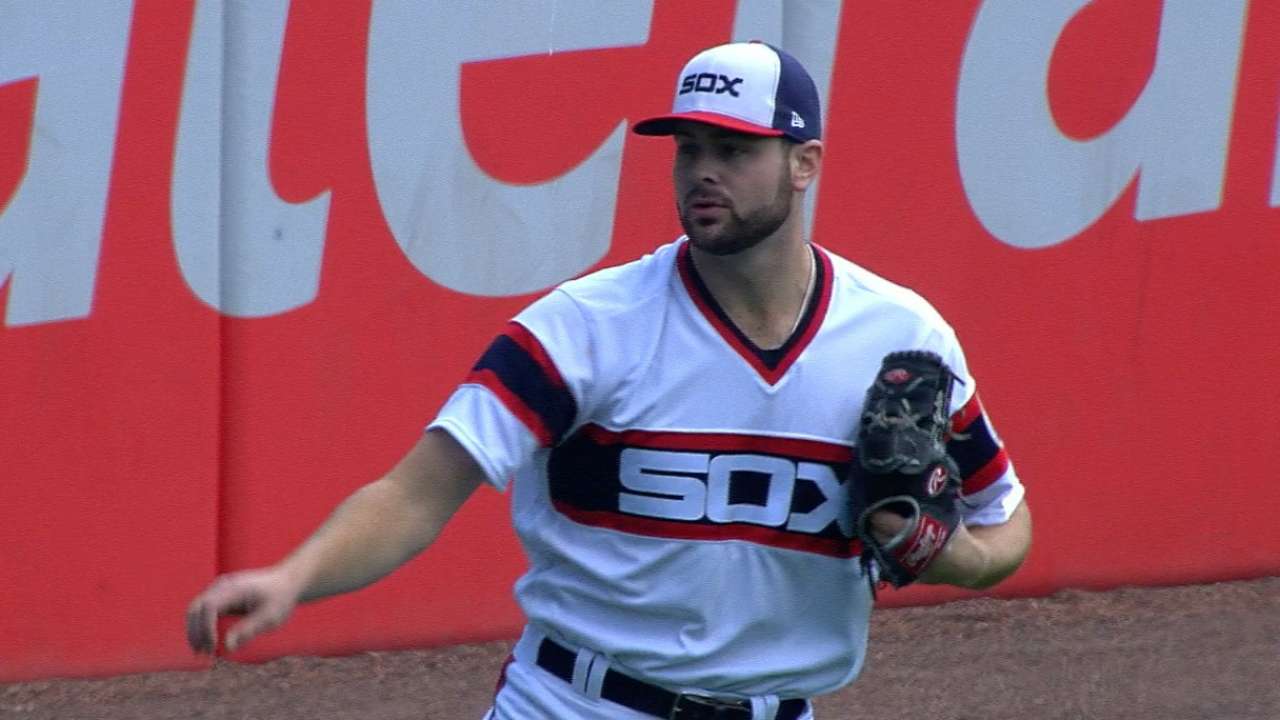 CHICAGO -- Fortunes changed for White Sox righty Lucas Giolito about midway through his 2017 season with Triple-A Charlotte, according to the No. 58 overall prospect per MLBPipeline.com.
But it wasn't so much a physical adjustment making the difference for the 6-foot-6 right-handed hurler.
"It was more like a mental click this year," said Giolito, one day after allowing one run over seven innings against the Rays to go with 10 strikeouts in his second straight victory. "Just like the past year-plus, year and a half, two years, I've been kind of like struggling with confidence and just thinking too much about my delivery. Trying to be too consistent to the point that I'm forcing things.
"I've been able to kind of just release some of the other stresses as far as thinking about my delivery, thinking about consistency or pitching deep into games or whatever it was. It was messing me up. Just kind of let go of all that. I focused on going out and competing and having fun and giving my best effort.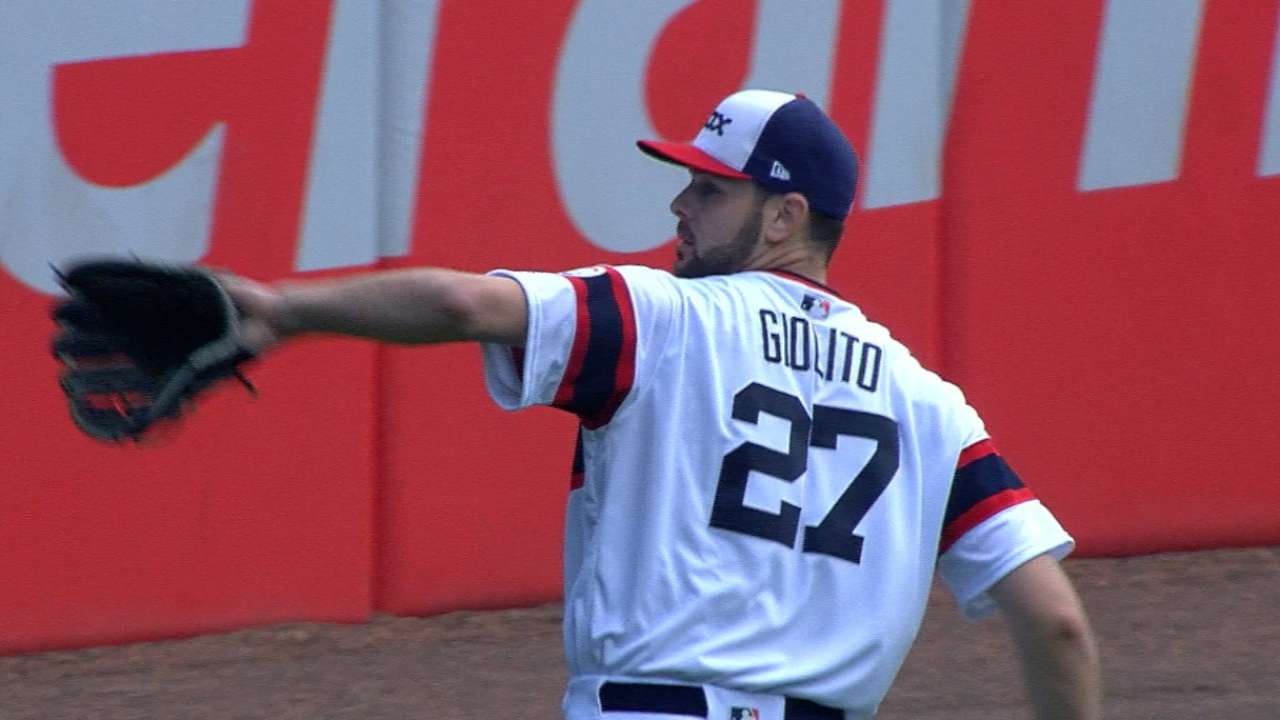 "When I focus on that, it's like all the other stuff kind of takes care of itself," Giolito said. "I trust all the work I put in in between start days to kind of show when I get out there and pitch."
Giolito recognized with catcher Kevan Smith that his fastball-change mix was working early Sunday against the Rays. The righty threw the fastball 51 times and the changeup 28, getting 14 of his 17 swings-and-misses between those two.
It's the confidence Giolito now has in his stuff and mound presence making this sort of performance possible.
"Once that train starts moving and it's running the right direction, it's kind of hard to stop," White Sox manager Rick Renteria said. "It is the mental and the emotional approaches that they have that separate guys. They are able to block out a lot of noise."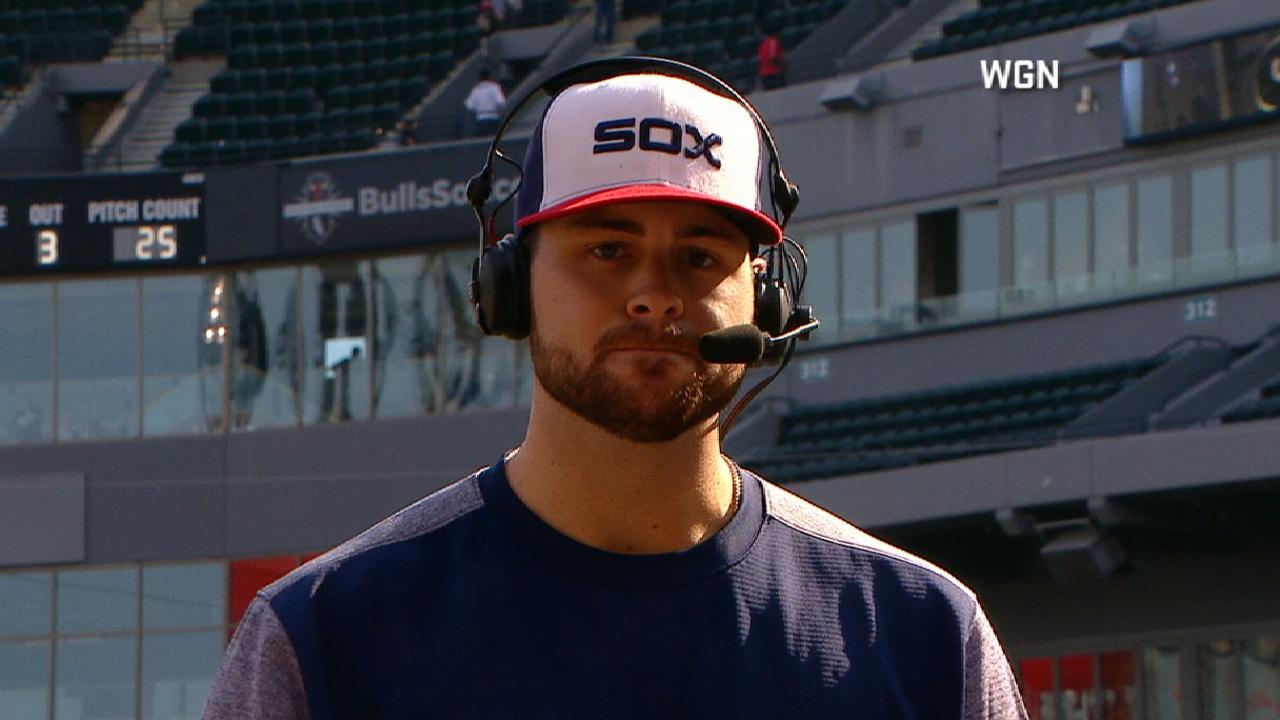 "This is the most comfortable I've been, for sure," Giolito said. "Just enjoying myself, being in the big leagues, awesome teammates, great coaches to be around, just soaking it all in and enjoying my time up here and going out and competing every fifth day. That's what it's all about."
Making progress
Yoan Moncada (bone contusion of his right shin) and Nicky Delmonico (sprained right wrist) continue to go through daily baseball activities and make progress in a push to return from the disabled list.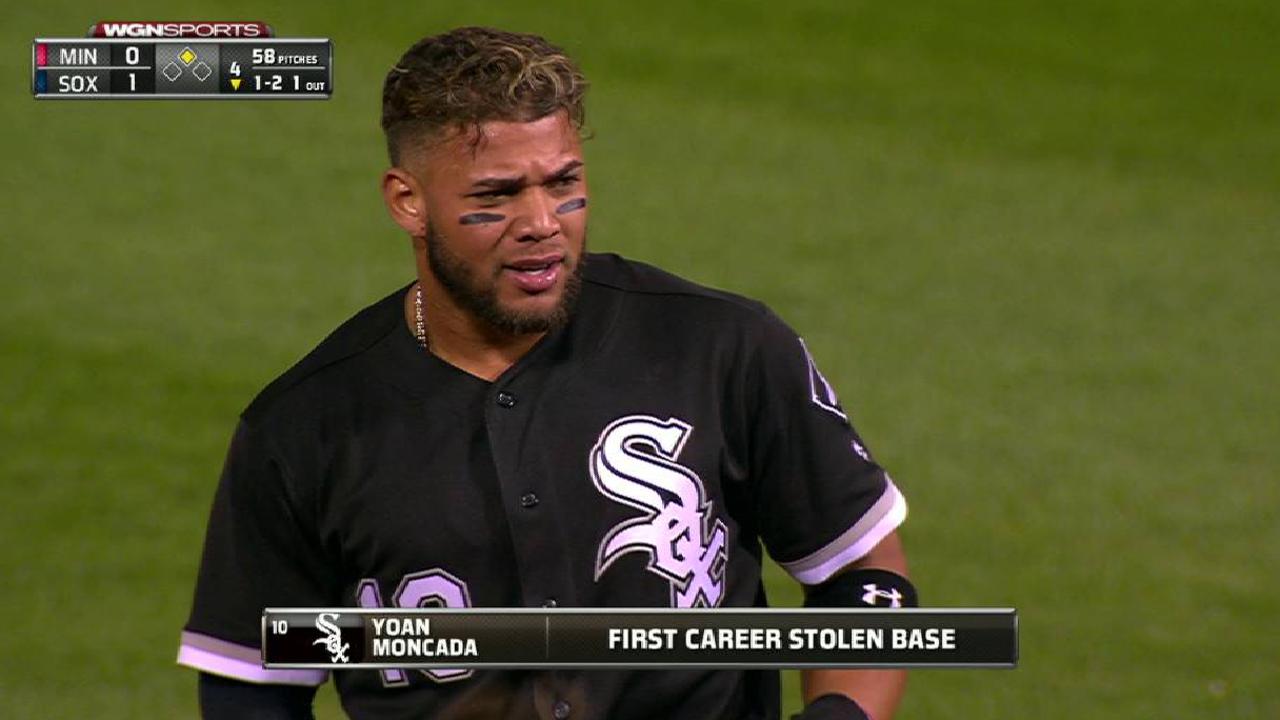 "They have been running, throwing and hitting," Renteria said. "They're pretty close.
"We'll see how they do after the work they're going through and make a determination if it's going to be here in the next couple of days that we bring them back. We're certainly taking a cautious approach with both of them."
Special guests
Renteria is looking forward to outfielder Eloy Jimenez (No. 6 overall prospect per MLBPipeline.com) and right-hander Michael Kopech (No. 11 overall) visiting Guaranteed Rate Field on Tuesday and Wednesday, respectively.
"It's pretty nice to have them come out and just see the place hopefully they'll be in the near future," Renteria said. "See a lot of the guys who might be their teammates. Just give them a sense of what we're going to be about, what it's about in here in the clubhouse."
Scott Merkin has covered the White Sox for MLB.com since 2003. Read his blog, Merk's Works, follow him on Twitter @scottmerkin, on Facebook and listen to his podcast. This story was not subject to the approval of Major League Baseball or its clubs.