MLB.com Columnist
Fred Zinkie
Fantasy Q&A: Best moves down the stretch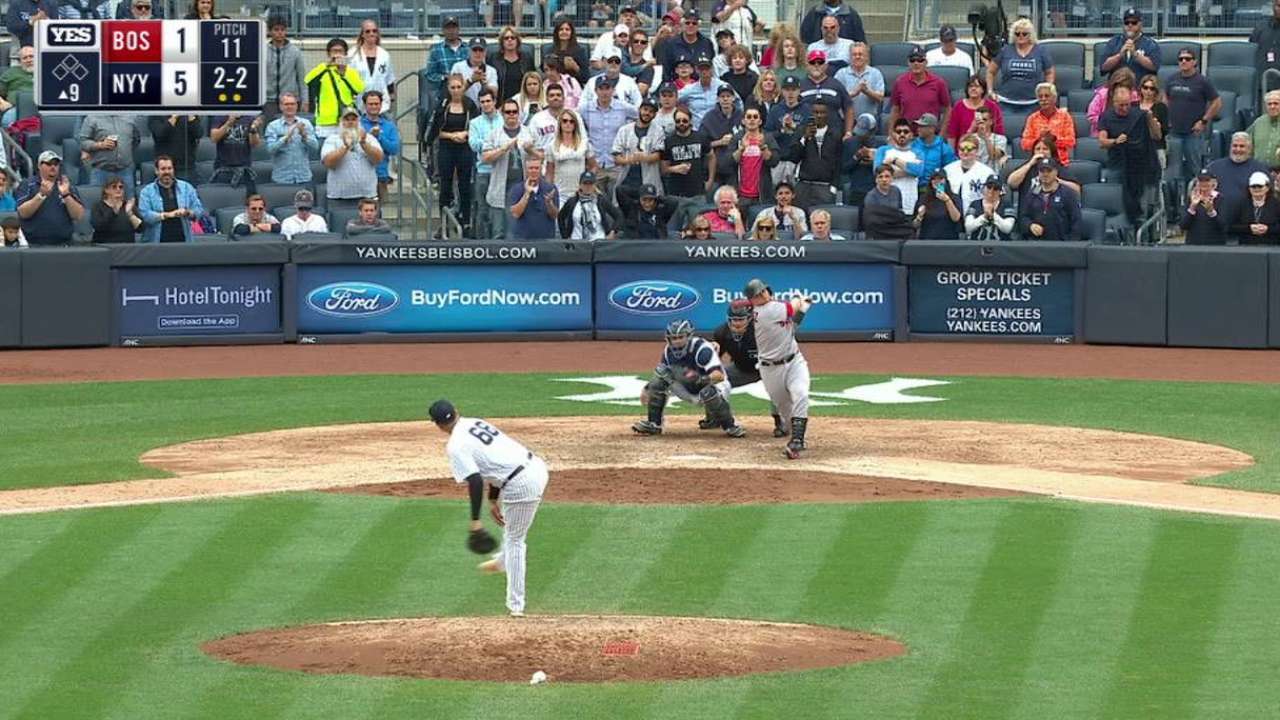 MLB.com fantasy expert Fred Zinkie (@fantasy411) fielded questions from fans during a live Twitter chat on Monday. Read through the best of the Q&A below. Questions and answers have been edited for clarity.
@richmiller_iii: Which two players should I continue to stash out of James Paxton, Willson Contreras and Andrew Miller.
Fred Zinkie: Stash Paxton and Contreras. I don't see Miller making a major impact for you.
@dave08g: In a keeper league, should I drop Miguel Cabrera for Josh Bell?
Zinkie: Yes, you want to use Bell for the rest of the season, and you may also want to use him next year.
@JB_SteelCity: Should I use Kelvin Herrera or Dellin Betances for saves?
Zinkie: Use Betances. Herrera should be benched in all leagues until he's healthy.
@TerminiMike: Which four pitchers would you rather have out of Luis Severino, Dallas Keuchel, Masahiro Tanaka, Brad Peacock, Rick Porcello and Zack Godley?
Zinkie: Severino, Keuchel, Tanaka, Godley.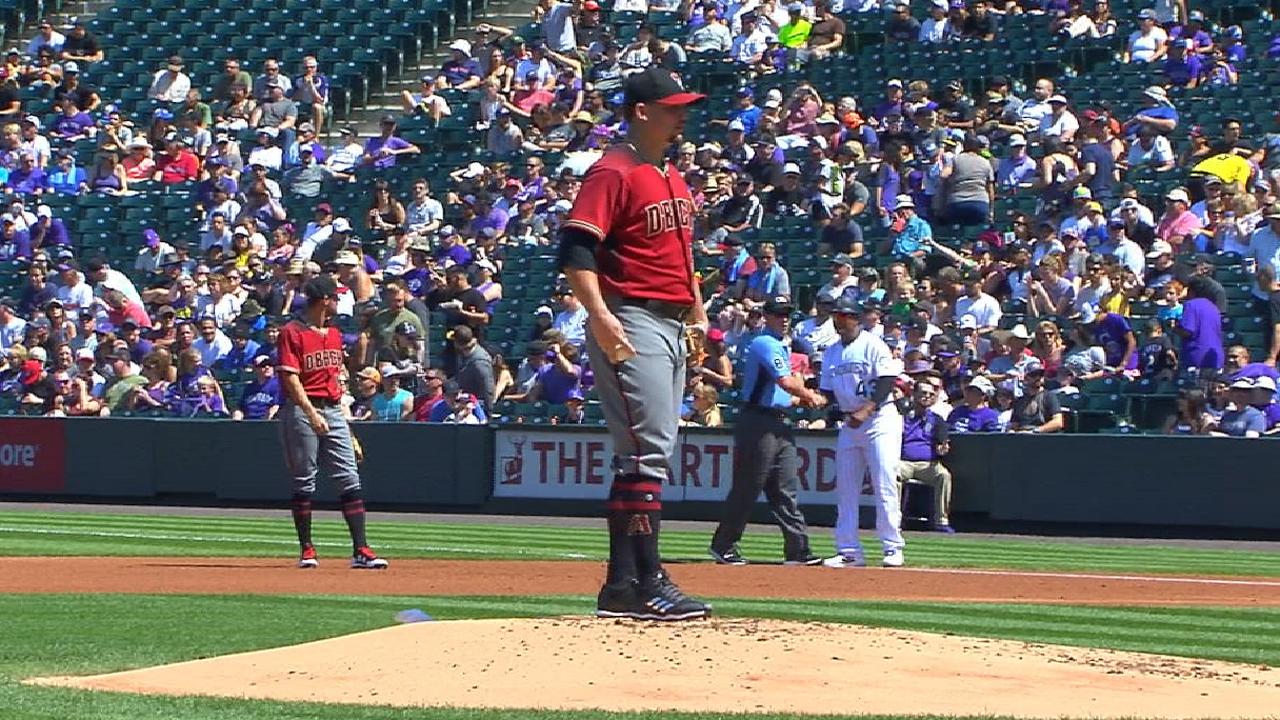 @azito23: Should I drop Juan Minaya for Brandon Maurer?
Zinkie: Yes, Maurer could get a handful of saves in the coming days.
@tahamufti1: Should I drop Jeurys Familia for Hector Neris?
Zinkie: Yes, Familia is not yet being used in the ninth inning.
@ZackLeblanc3: Is Lucas Giolito the real deal?
Zinkie: I'm not ready to call him the real deal. But I would use him in many leagues for a home start against the Giants this week.
@NJSTATEOFMIND46: Is Rhys Hoskins safe to use for the rest of the season?
Zinkie: For sure. His skills are outstanding.
@unicron500: Is Max Scherzer starting this week or should I bench him for my playoffs?
Zinkie: Scherzer is expected to start. He should be active in all leagues.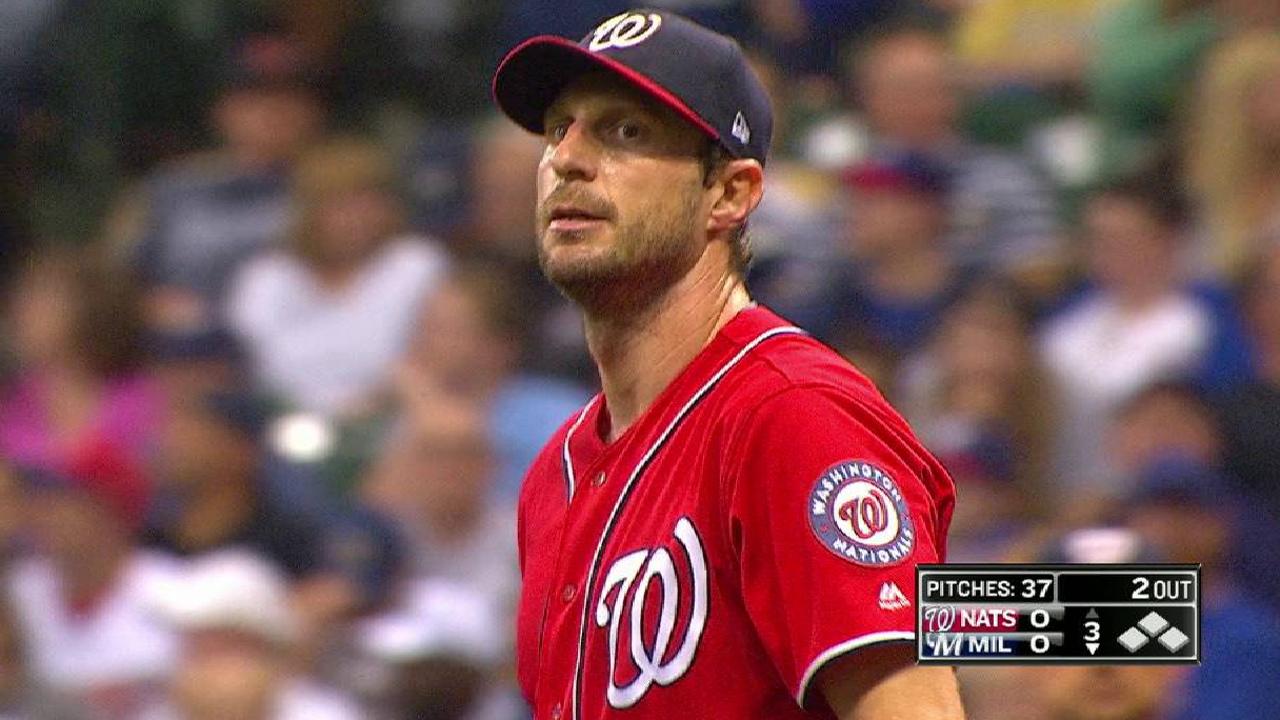 @nick_sak: Should I use Matt Carpenter or Amed Rosario this week?
Zinkie: Use Carpenter. Rosario is dealing with an injury and should be benched in mixed leagues.
@WDAndrew: Is Bartolo Colon worth streaming as a two-start pitcher this week?
Zinkie: He's not my favorite streaming option, but you can use him. I would rather use Rafael Montero.
@MarkAPier: Which catcher should I add out of Alex Avila, Mike Zunino and Robinson Chirinos?
Zinkie: Go with Zunino, who should provide some power for you.
@DN1CE23: Should I drop Rafael Devers for Jorge Polanco or Howie Kendrick?
Zinkie: No, I couldn't walk away from Devers. He could heat up soon.
@jscoops24: Should I drop Travis Shaw, Alex Bregman or Starling Marte for Joey Gallo?
Zinkie: Drop Shaw for Gallo. Shaw has tailed off in the second half.
@al9x1: Should I pick up Aaron Altherr or Kendrys Morales?
Zinkie: Pick up Altherr.
@carreraccs: Should I add one of Garrett Richards, Lance McCullers Jr. or Giolito and drop one of Aaron Nola, Carlos Rodon or Blake Parker?
Zinkie: Drop Rodon for McCullers.
@DylanTross24: Should I drop Ian Kinsler for Ozzie Albies? Or do you see Kinsler breaking out of this slump?
Zinkie: I don't see a breakout. But I would still keep him over Albies.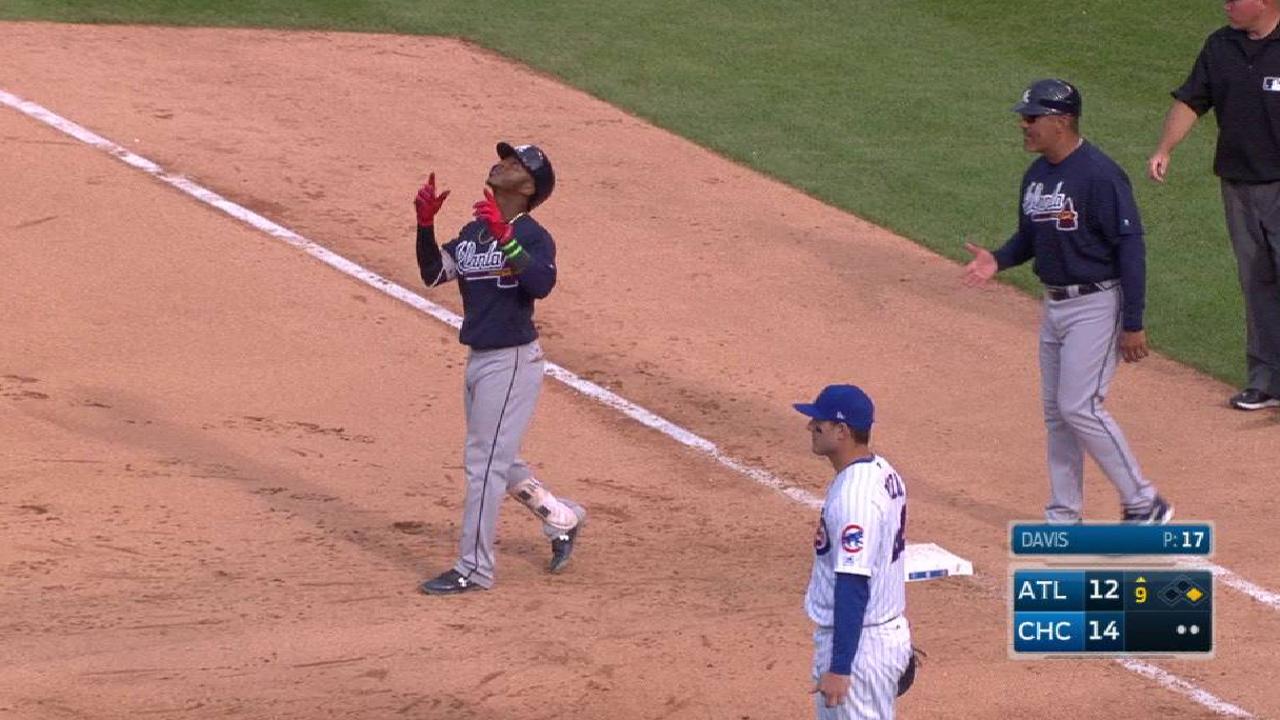 @joebecerra9: Please order Brandon Crawford, Ian Happ and Zack Cozart.
Zinkie: Cozart, Happ, Crawford.
@alfredo_gc: Please rank Kinsler, Jonathan Villar, Evan Longoria, Albies and Whit Merrifield.
Zinkie: Merrifield, Longoria, Kinsler, Villar, Albies.
@soxoct27: Do you trust AJ Ramos?
Zinkie: I trust him for this week. You should continue to use him.
@Strimble694: Should I use Betances or Corey Knebel?
Zinkie: Knebel. Hard to go away from him right now.
@D_aaronmiller: Should I drop Jason Vargas or Jake Odorizzi for Collin McHugh?
Zinkie: You can drop Vargas for him.
@fazioma: Which middle infielder should I grab out of Kolten Wong, Scooter Gennett, Albies and Cozart?
Zinkie: Go with Cozart.
Fred Zinkie is the lead fantasy baseball writer for MLB.com. Follow him on Twitter at @FredZinkieMLB. This story was not subject to the approval of Major League Baseball or its clubs.