Zimmer out, but could rejoin lineup Tuesday
Tribe rookie CF in concussion protocol, will undergo full day of activity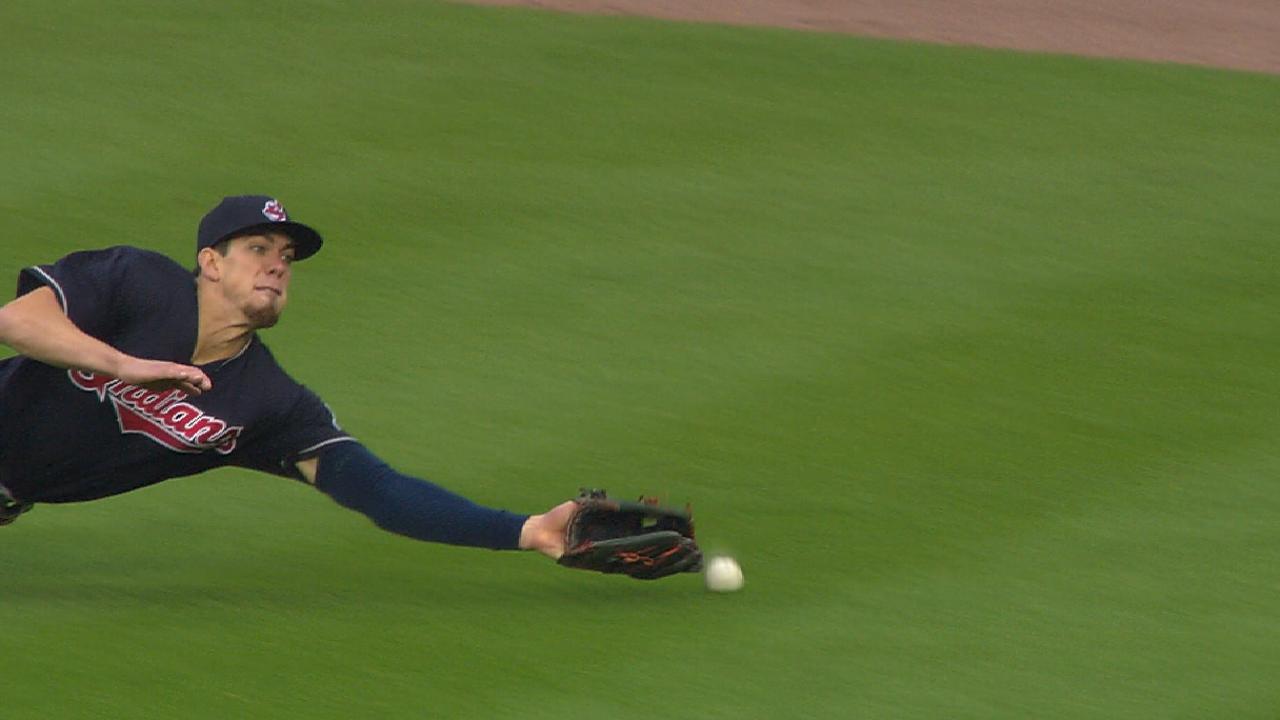 CHICAGO -- The Indians have rookie outfielder Bradley Zimmer in the concussion protocol, but plan to put him through a full day of activity Monday with the possibility of him rejoining the lineup Tuesday, manager Terry Francona said.
Zimmer has been out since the fourth inning of Saturday's 5-2 win over the Tigers, a half-inning after he dove attempting to track down a fly ball on a Bryan Holaday double. Immediate concussion tests Saturday were negative, but Francona held Zimmer out for the second consecutive day Monday as he goes through the protocol.
"He may not have a concussion," Francona said. "He's in the protocol. I just think that when we're dealing with somebody's head, you can't mess around. I'm don't think the doctor was sure either, so they put him in that which is good. If you're going to err, you're going to err on the side of caution."
Francona said Zimmer -- who has hit .247 with eight homers, 39 RBIs and a .705 OPS in 96 games -- will undergo a full day of activity while being out of the lineup Monday and he could return Tuesday against the White Sox if doctors clear him Tuesday morning.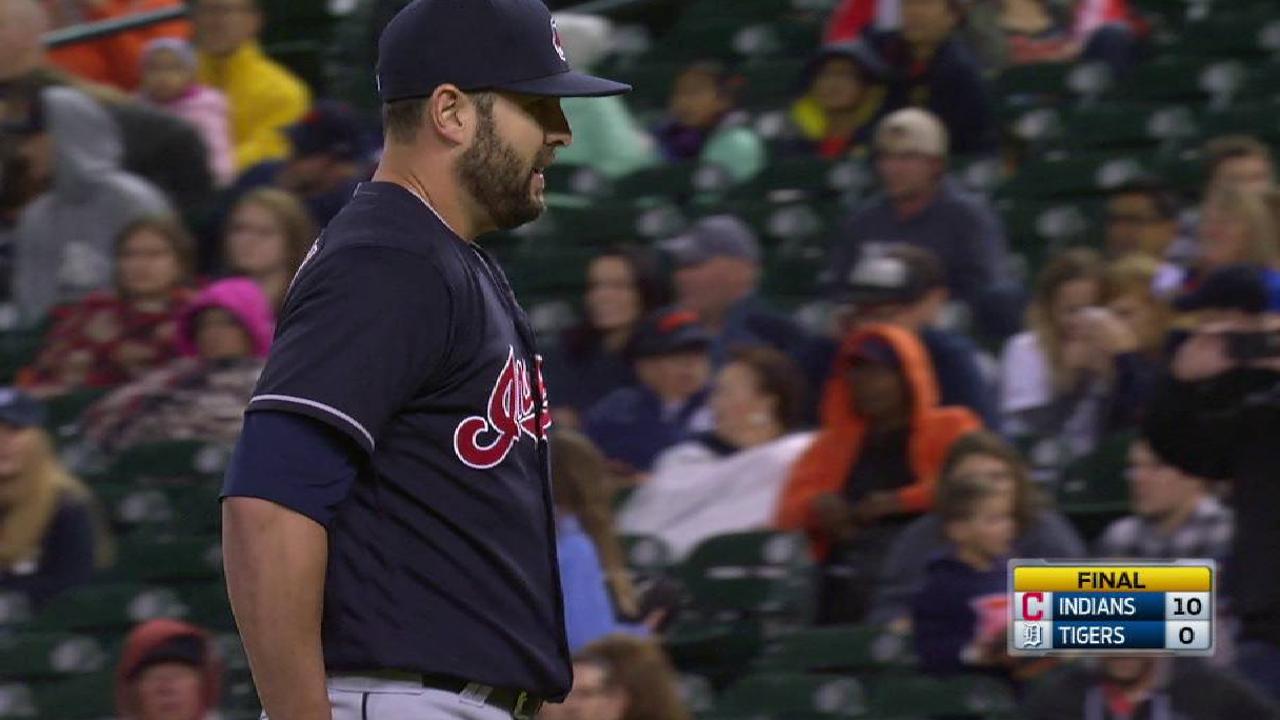 "He could play [Tuesday]," Francona said. "I don't want to say it's an outside chance. He could play [Tuesday], but there's a couple things that have to happen."
Bruce sits again
Francona held Indians outfielder Jay Bruce out for the third straight game Monday as Bruce continue to deal with neck stiffness. He could rejoin the lineup Tuesday, the Tribe's skipper said.
"He's doing better," Francona said. "I think we're going to wait one more day. Talked to him couple times this morning and then a little bit ago, and I just hate to -- guy sits for a couple days because he's got a stiff neck or stiff back and then you play him too quick -- we can get rid of this thing. I think one more day would really, really help him."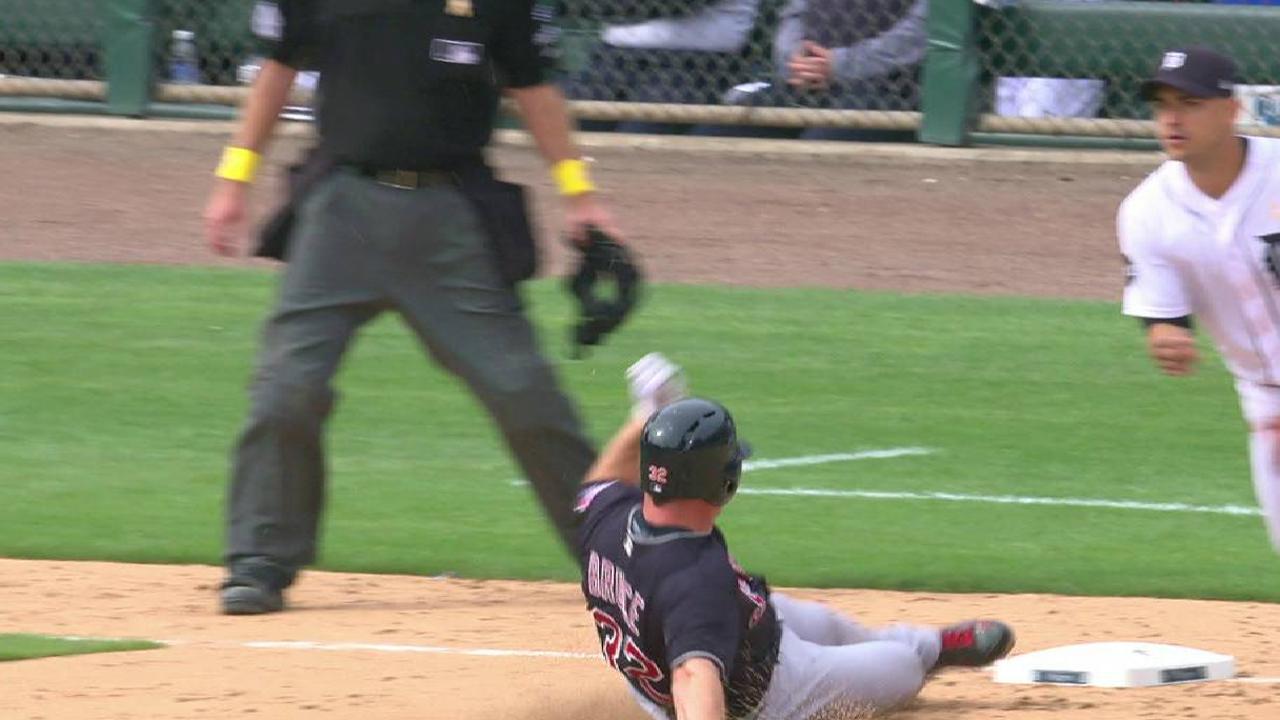 Bruce missed two games last month with the Mets due to a similar issue. The 30-year-old slugger has hit .259 with 33 homers and 89 RBIs, including .278 with an .895 OPS in 21 games with Cleveland.
Edwin sits; top prospect Mejia starts
Francona gave designated hitter Edwin Encarnacion a scheduled day off Monday and started the Tribe's No. 1 prospect according to MLBpipeline.com, Francisco Mejia, in his place.
Monday marked the first time Francona did not have Encarnacion in the lineup since June 6 in Colorado. Mejia made his Major League debut Friday and scored his first run in Sunday's 11-1 win over Detroit.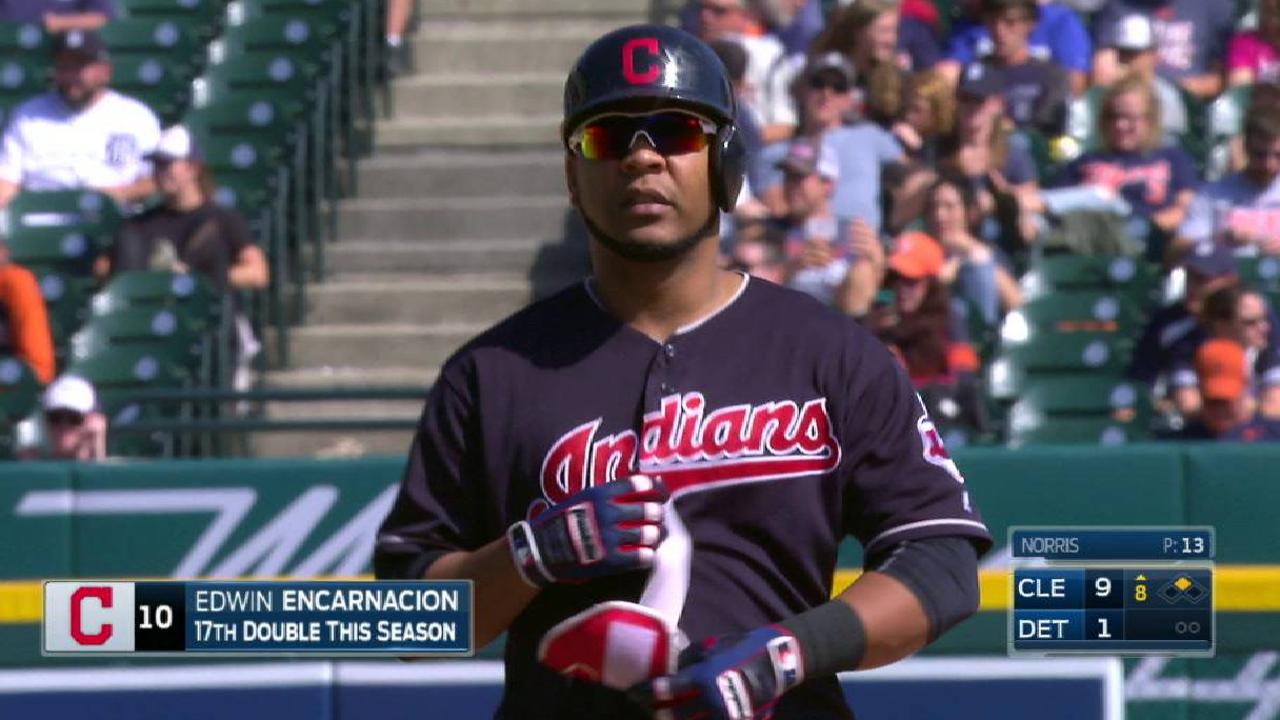 "Edwin's played a lot, and you can say he's been DH'ing but he's played a lot," Francona said. "If you don't play him today, he basically gets two days off, which will do him some good."
Plutko optioned
The Indians optioned right-handed reliever Adam Plutko to Class A Advanced Lynchburg, where he will pitch in the Carolina League postseason to get regular time on the mound as Triple-A Columbus' season ended Monday.
Plutko, who was recalled in the first round of September callups to boost the bullpen for Friday's doubleheader against Detroit, was recalled and optioned for the third time this season without a Major League appearance.
Fabian Ardaya is a reporter for MLB.com based in Chicago and covered the Indians on Monday. This story was not subject to the approval of Major League Baseball or its clubs.