Inbox: Why is LA giving rooks extended looks?
Beat reporter Ken Gurnick answers Dodgers fans' questions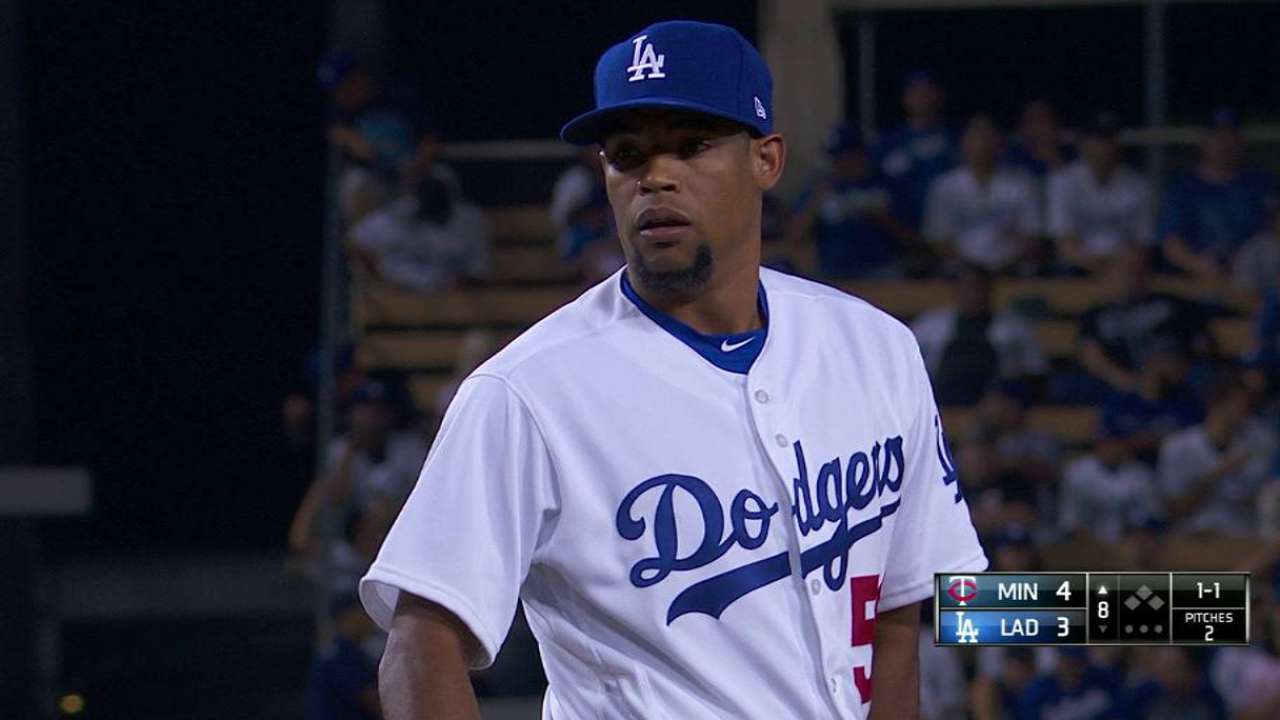 Why is there a new lineup every night? Why are all the rookies playing even though the Dodgers haven't clinched the division yet?
-- @jack_the_vegas
For the most part, the "rookies" (there were five, including Cody Bellinger) loaded the Saturday doubleheader day game following a night game in the midst of a stretch of 17 games in 16 days after five months of the greatest play in Dodgers history. Maybe five was overkill, but it's not like they got blown out. They lost on a walk-off homer. As manager Dave Roberts said, there's a fine line between trying to win every game and running your players into the ground. It happened to coincide with the club's worst stretch of the season, so the optics are bad. What would be worse would be an injury to a key player like Justin Turner, who needed a rest while the club had an 18-game lead. Secondarily, that lead allows management to get a look at top position prospect Alex Verdugo, Rob Segedin, etc., for postseason roles. If you don't give guys like Edward Paredes these chances, you don't learn that they might be better equipped for the Major Leagues than previously believed.
What's the plan long term for Joc Pederson?
-- @marcobarrs9
• Submit a question to the Dodgers Inbox
Roberts on Sunday struggled trying to explain what the short-term plan is for Pederson, so I don't think anyone knows what the future holds. The club sent him to Triple-A hoping for a rebound like the one Yasiel Puig experienced a year ago, and a quick recall. Pederson slugged his first home run on Sunday, when he went into the game batting .125 since the demotion. He could be assigned to play for any affiliate advancing to the posteason, so his Minor League time could continue and a big league callup is no guarantee. In terms of future planning, it looks like Verdugo will be given an extended chance to take Pederson's place.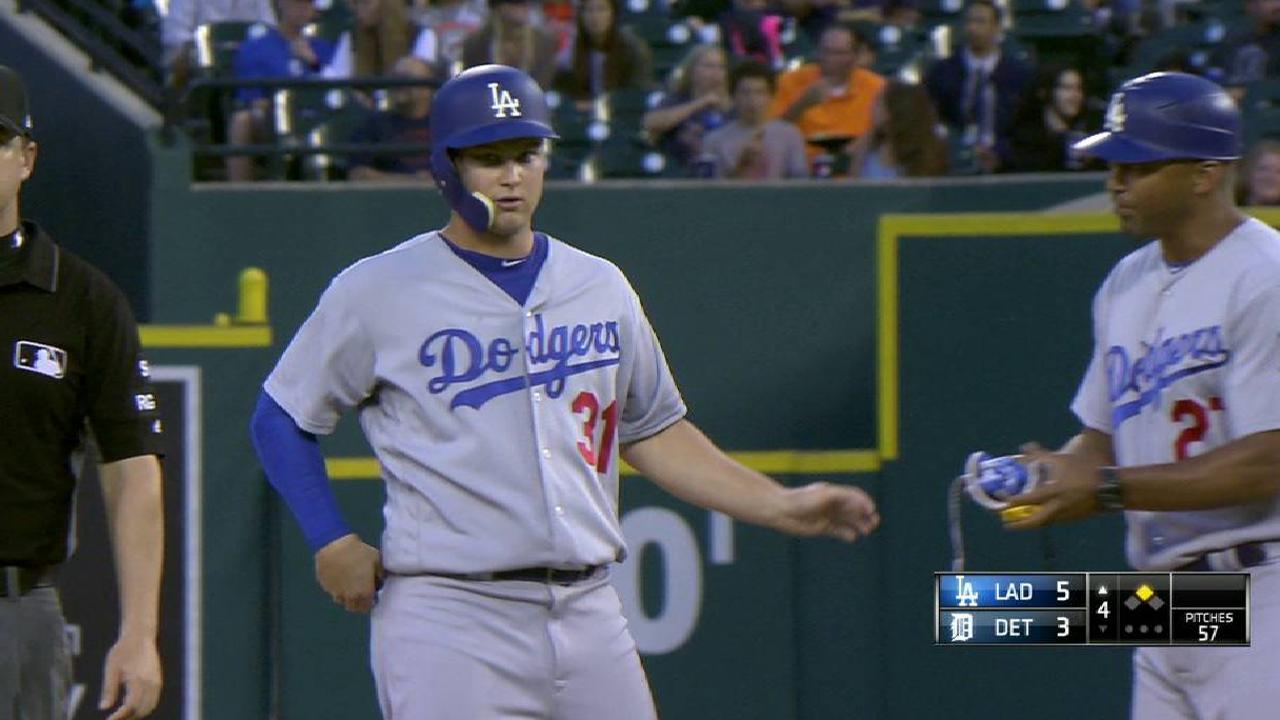 What about Trayce Thompson? Will he join the team after the Oklahoma City Dodgers' season is over?
-- @MichelleMeier9
Not impossible, but not likely either. Thompson hasn't been the same player since last year's back injury. At Triple-A this year, he is batting .215 with nine home runs, 33 RBIs and a .639 OPS. The team was hoping that among him, Scott Van Slyke and Franklin Gutierrez, a right-handed bat off the bench would emerge. Now none of them are postseason options, so Segedin, Kyle Farmer and O'Koyea Dickson are getting looks.
Is the SI jinx real?
-- @frkshw32
Absolutely. If the Dodgers' 2-9 record since the "Best. Team. Ever?" cover appeared isn't enough proof, the Jinx (capital J) even has its own Wikipedia page.
What is the most outrageous panic overreaction question that you've seen this week?
-- @jpooch21
There are so many candidates to choose from, but here's my personal favorite:
Too bad we cannot put Tommy Lasorda's rants on here to help the team. He would have cursed them out!
And a close second:
Will Turner shave his beard to start a fresh winning streak?
And this, for Statcast™ fans:
What is the estimated downward spiral velocity of the Dodgers?
Ken Gurnick has covered the Dodgers for MLB.com since 2001. This story was not subject to the approval of Major League Baseball or its clubs.