Bullpen of the Week: Angels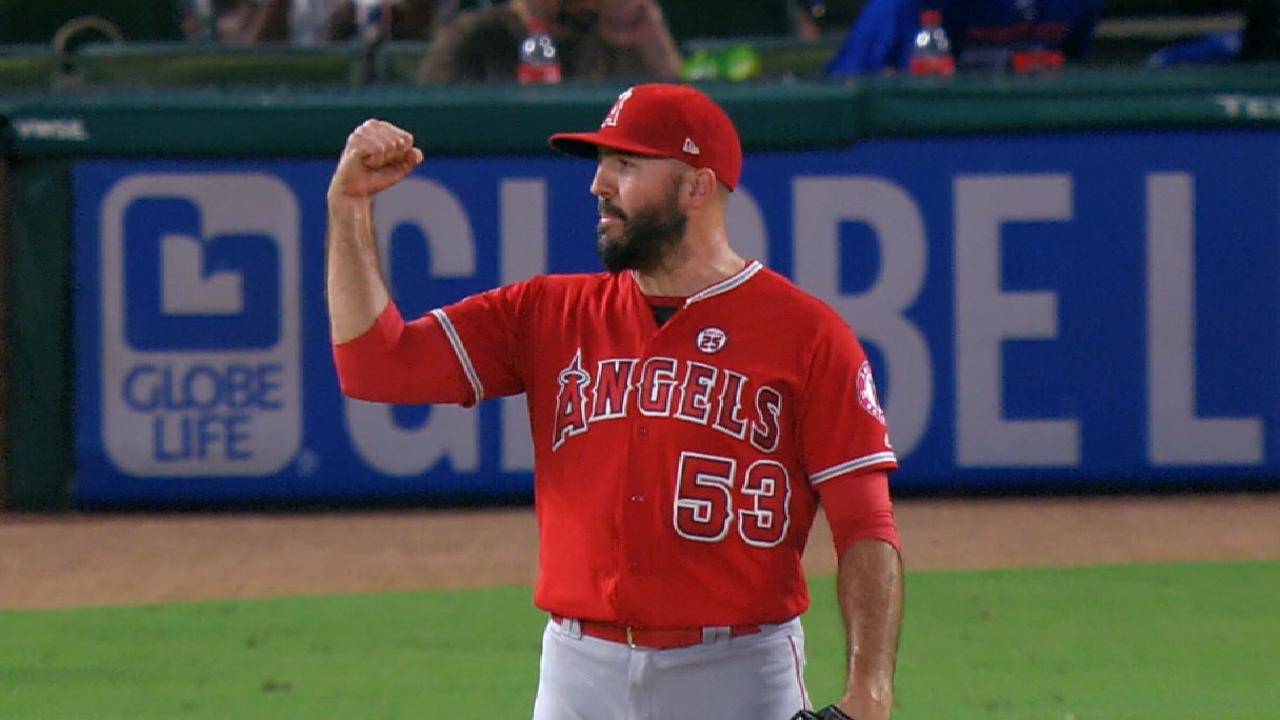 The Angels are hanging in the American League Wild Card race. Despite a loss to the Rangers on Sunday, they are tied with the Orioles a mere two games behind the Yankees for the first spot and 1 1/2 games behind the Twins for the second.
One of the reasons they've been playing better baseball of late has been the emergence of an all-hands-on-deck relief pitching corps that's been lights-out of late. That trend continued in the past week, during which the Angels won four of six to keep pace in the standings, and the work by their relievers was enough to earn them the honor of "Bullpen of the Week presented by The Hartford."
As part of the MLB Prevailing Moments program, each Monday throughout the 2017 season, MLB.com is honoring the "Bullpen of the Week presented by The Hartford." An industry-wide panel of MLB experts, including legendary stats guru Bill James, constructed a metric based on James' widely renowned game-score formula, to provide a weekly measurement of team-bullpen performance.
BULLPEN OF THE WEEK WINNERS
Here's how the Bullpen Rating System is compiled for each week. For reference, a weekly score of 100 is considered outstanding:
• Add 1.5 points for each out recorded
• Add 1.5 points for each strikeout
• Add 5 points for a save
• Subtract 2 points for each hit allowed
• Subtract 4 points for each earned run allowed
• Subtract 2 points for each unearned run allowed
• Subtract 1 point for each walk
• Subtract 5 points for a blown save
The Angels' bullpen scored a rating of 109.5 points by allowing seven earned runs and 21 hits in a heavy 30 1/3 innings of work. Relievers struck out 30 batters against 15 walks, and new closer Blake Parker collected the team's three saves.
Parker was a standout, with 3 1/3 scoreless innings and five strikeouts in three games during the week, as were Yusmeiro Petit (three games, three shutout innings, one hit) and Jose Alvarez (four games, 2 1/3 scoreless innings, two strikeouts).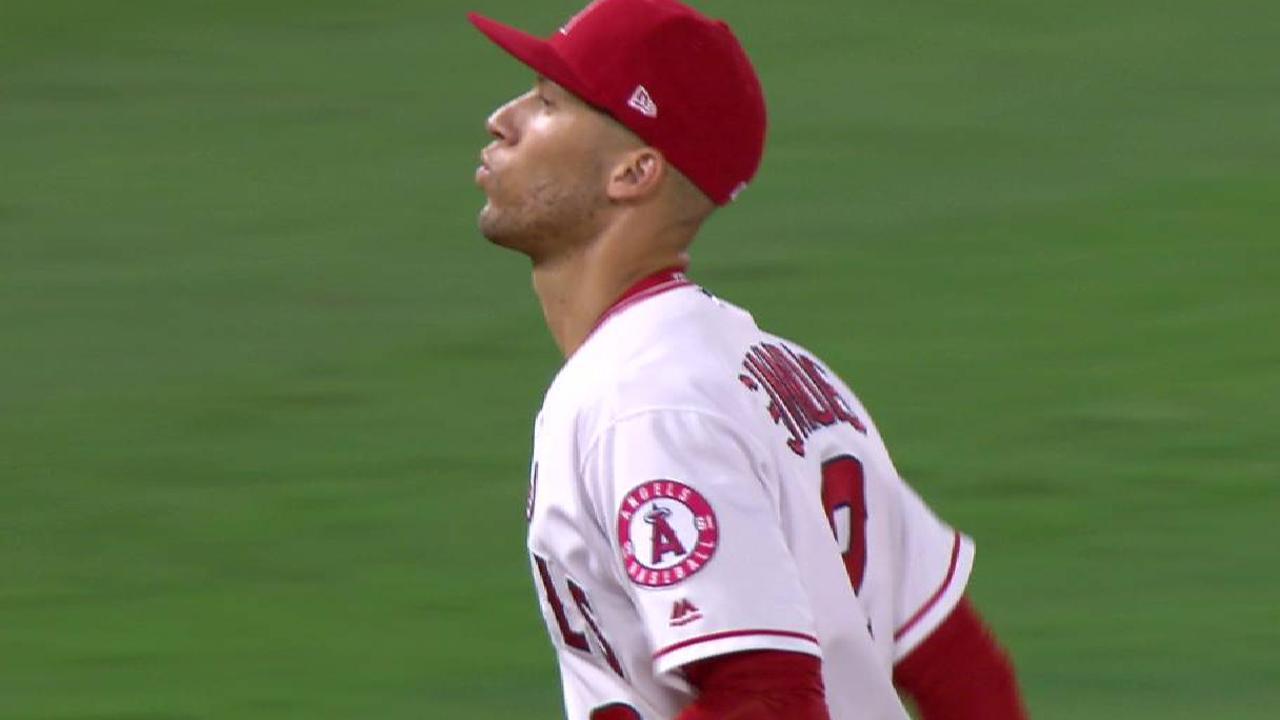 The unexpected: It's generally not the way the manager draws it up when starting pitchers don't make it past the fourth inning, and that happened four times over the past six games for the Angels. Troy Scribner lasted only 2 2/3 innings at home vs. Oakland on Tuesday, Parker Bridwell was knocked out Wednesday after giving up seven runs to the A's in three innings, Tyler Skaggs was chased after giving up six runs (five earned) in two innings in Texas on Friday, and Andrew Heaney gave up five runs on six hits and four walks in 3 1/3 innings in Sunday's start in Texas.
How they prevailed: With a lot of relievers pitching in. The Angels managed to scrape out a 6-2 victory on Tuesday after the bullpen took care of the last 6 1/3 innings with shutout ball. On Wednesday, the Angels were able to rally past the A's for a 10-8 victory after the bullpen pitched six innings and gave up only one run. And even though they lost on Friday and Sunday, both were one-run games and would not have been that close if not for Angels' firemen combining for 10 2/3 more innings.
The Angels' relievers finished ahead of the San Diego Padres, who finished in second place with 94.5 points, and the Los Angeles Dodgers, who were third with a rating of 90.5.
Doug Miller is a reporter for MLB.com. Follow him on Twitter @DougMillerMLB. This story was not subject to the approval of Major League Baseball or its clubs.