Lineup emerges from lackluster stretch
Haniger, Cano, Segura lead way as Mariners complete sweep of A's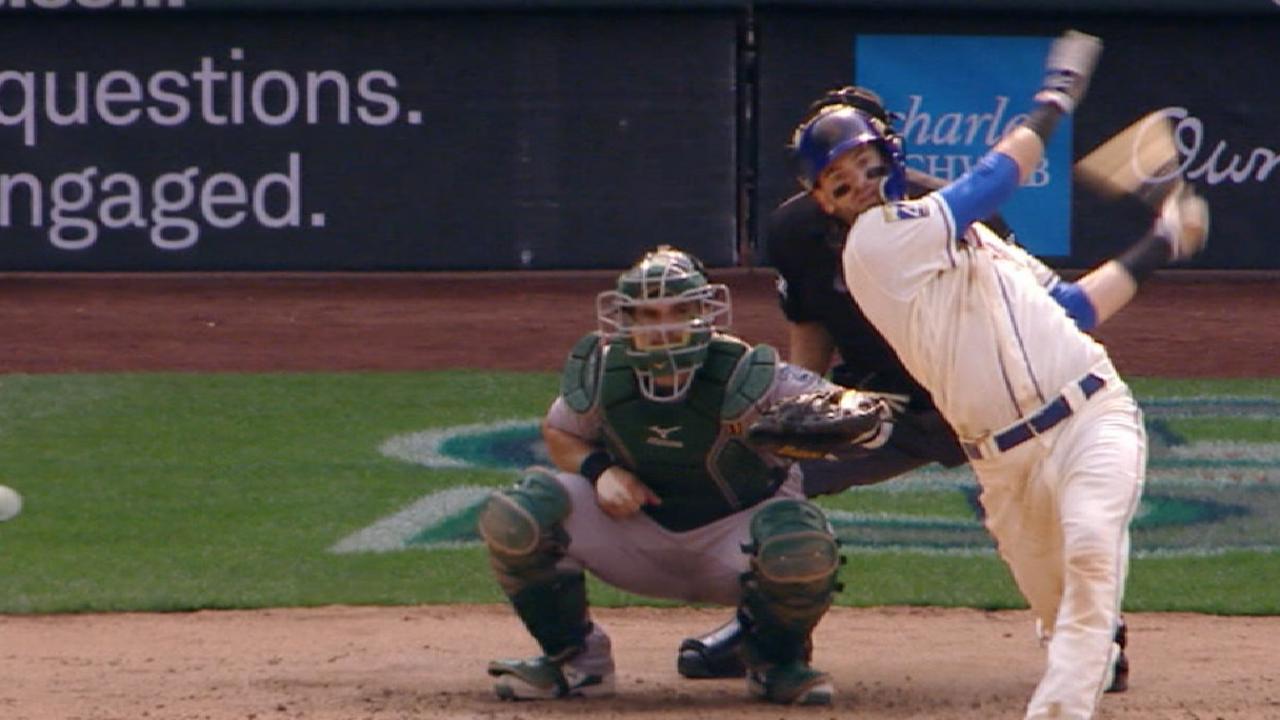 SEATTLE -- The Mariners' offense is finding its groove, just when it needed to.
After a lackluster August -- during which the Mariners hit .252 (19th in MLB) with an OPS of .724 (23rd in MLB) and 30 home runs (26th in MLB) -- a three-game series sweep of the A's culminated with 10-2 victory on Sunday at Safeco Field.
The offense collected 17 hits and key pieces of the Mariners' lineup hinted at what could be a sweltering September.
Robinson Cano went 4-for-5 and drove in four runs, as well as launching his second homer in as many games after going homerless since July 22. As the Mariners' No. 3 hitter, he is the centerpiece of it all, and showed how lethal the Mariners lineup can be when he's feeling it.
"[My timing] feels good right now," Cano said. "Not only because I got a hit, but the past week since we've faced Atlanta. I was feeling really good."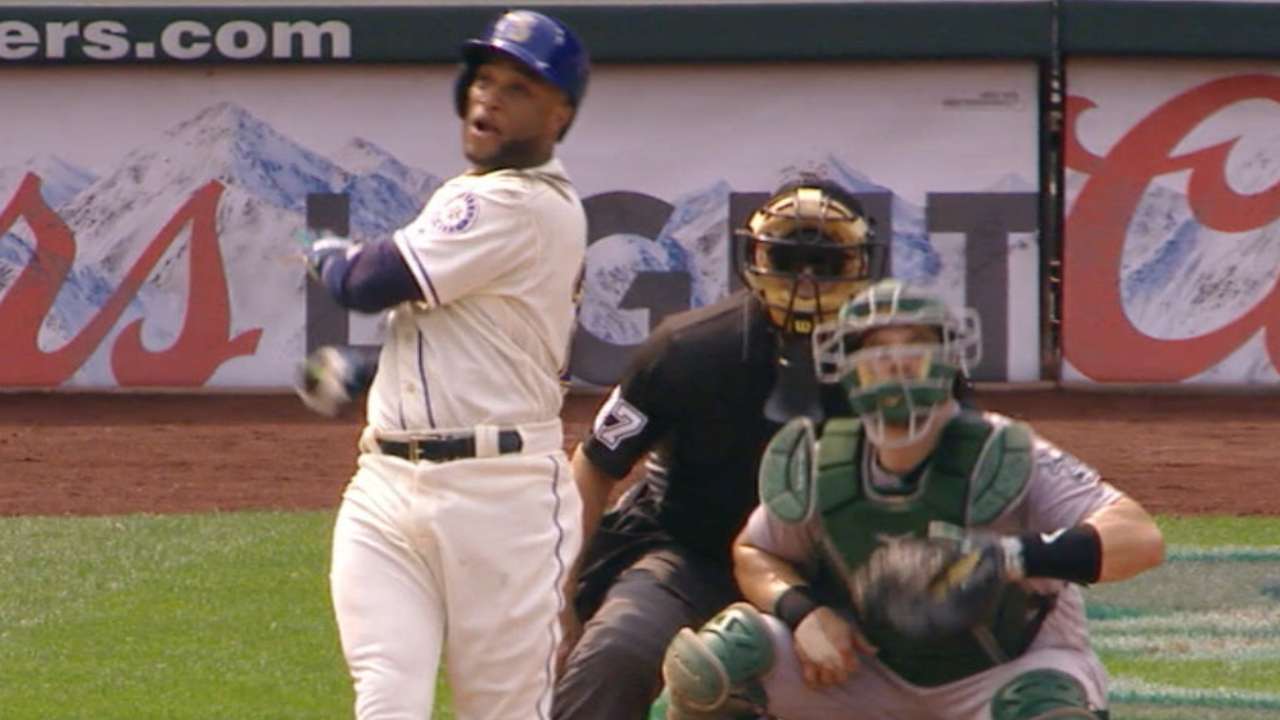 And then there's the batters surrounding Cano, who broke out of their respective slumps against Oakland.
At the top, Jean Segura was 3-for-4 with a double to finish the series 7-for-13 with three doubles and a triple. It's a resurgence from Segura, who's batting average dipped from .355 on July 9 to .298 on Aug. 28 after hitting .218/.283/.291 over a 42-game stretch.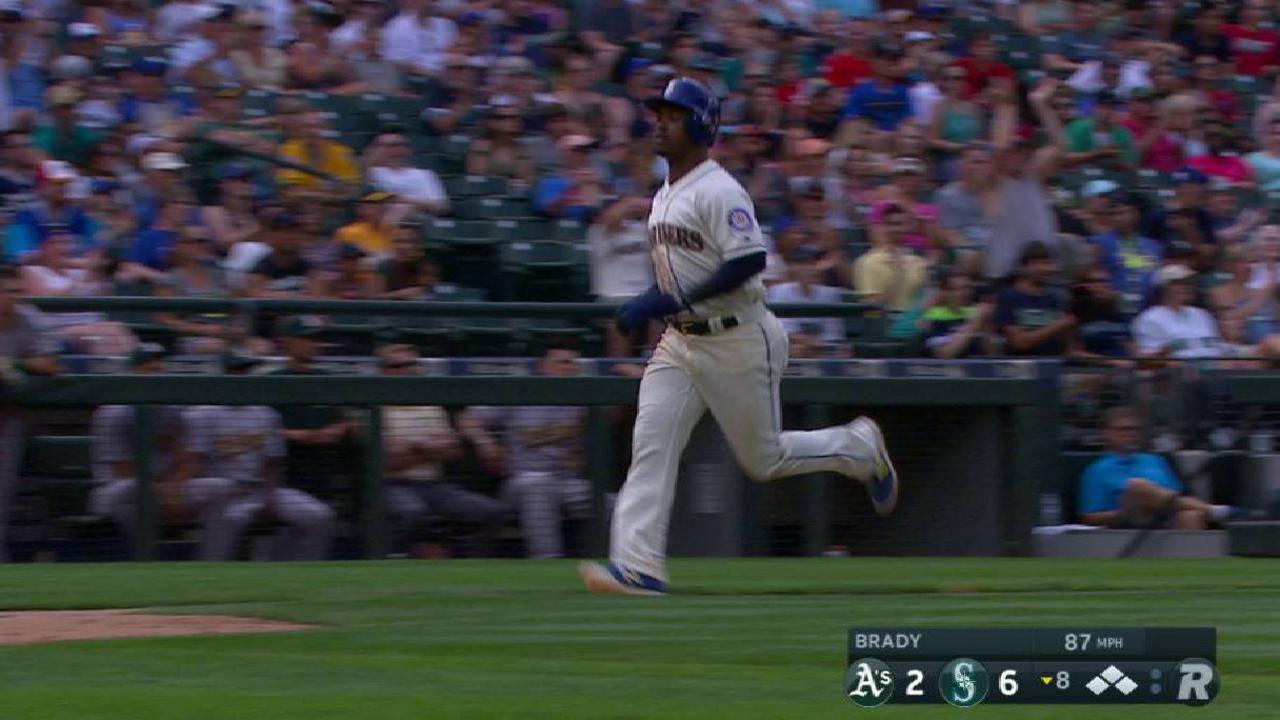 Toward the middle is Mitch Haniger, who's had an up-and-down season with injuries. He trudged through a road trip after returning from the disabled list the second time this season, hitting .211 in 10 games. On Sunday, a 4-for-5 performance with a homer and a double capped off a 7-for-13 series for him. He was a triple shy of the cycle.
"I've just been working on hitting the ball hard, letting the ball travel and hitting the ball up the middle," Haniger said. "My timing is better and I'm just trying to keep the barrel upright which allows me to see the ball deeper and hit the ball to all fields better. That's been the focus in the cage and in BP, and it's been paying off."
While he didn't play on Sunday, catcher Mike Zunino went 4-for-7 in two games against the A's and is hitting .419/.436/.839 over his last nine games.
Seeing his lineup, from top-to-bottom, find its groove was an encouraging sign for Mariners manager Scott Servais as Seattle claws for an American League Wild Card spot.
"It's never one guy that carries you," Servais said. "It's going to be a combination. We do have a very deep lineup. We see what's Zunino's been able to do here recently well, and what [Nelson] Cruz has got in him. I've thought [Yonder] Alonso's swung the ball a lot better recently. That's what it's going to take. We do need to score runs and do it consistently. We are facing some tough pitching coming up and we're looking forward to it."
Josh Horton is a reporter for MLB.com based in Seattle. This story was not subject to the approval of Major League Baseball or its clubs.