Grossman, Castro nearing returns to Twins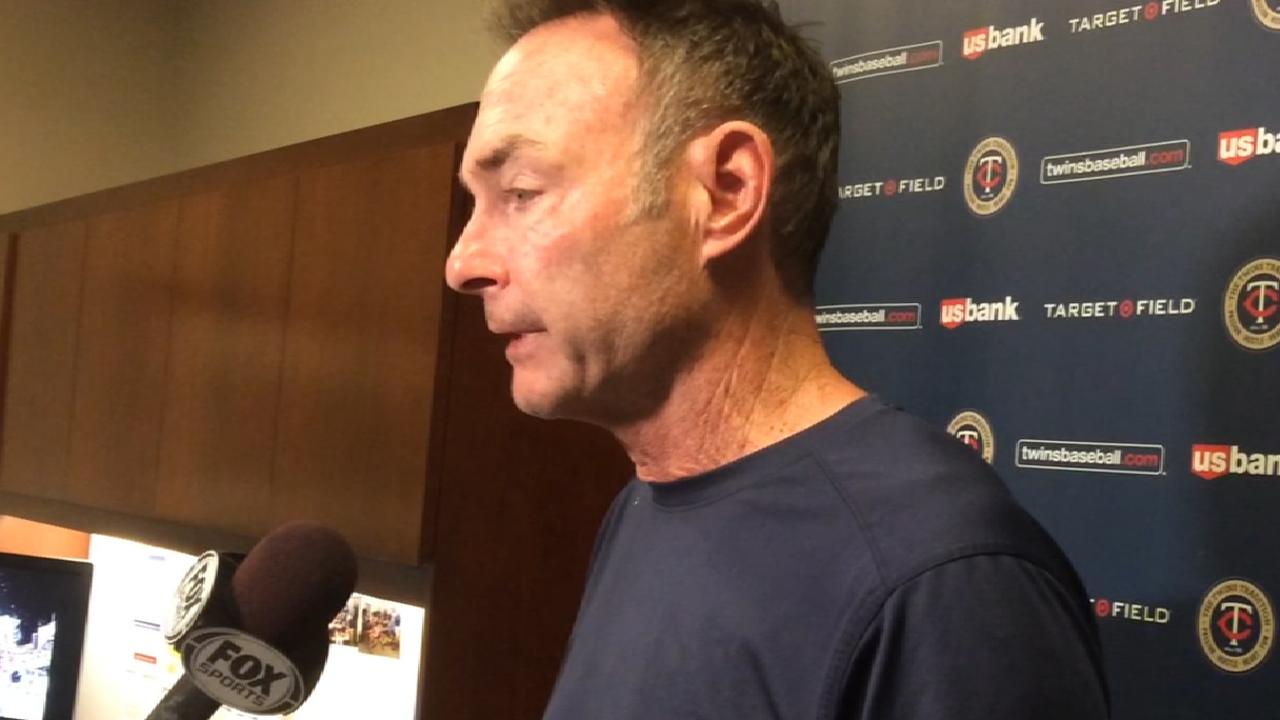 MINNEAPOLIS -- The Twins received good news on Saturday regarding injured outfielder Robbie Grossman and catcher Jason Castro, as Grossman has been cleared to start a rehab assignment with Triple-A Rochester, while Castro is expected to return from his concussion early next week.
Grossman, on the 10-day disabled list since Aug. 18 with a fractured left thumb, took early batting practice on the field without any issues before Saturday's game against the Royals. But the switch-hitter is limited to hitting from the left side, and he has yet to try to throw with his injured thumb. But the Twins could still use Grossman's left-handed bat as a designated hitter, and he could be activated before he's ready to hit right-handed.
"I've been feeling good," Grossman said. "I took batting practice on the field today and I'm ready to go. I'm not really swinging right-handed yet, just left-handed, but we'll go from there."
Grossman, who possesses strong on-base skills, is hitting .243/.367/.363 with seven homers and 35 RBIs in 98 games, including batting .241/.350/.377 with six homers, 12 doubles and 28 RBIs from the left side.
"I watched him hit early as well today, left-handed only," manager Paul Molitor said. "It looks good, so we are going to get him some live pitching in-game situations down there in Rochester for a couple days. Continuing, while he is there, to try and progress that right side. I don't think there is any way to predict when we feel he's going to be able to step in the box right-handed, but we know that having him available left-handed would be a nice addition for us."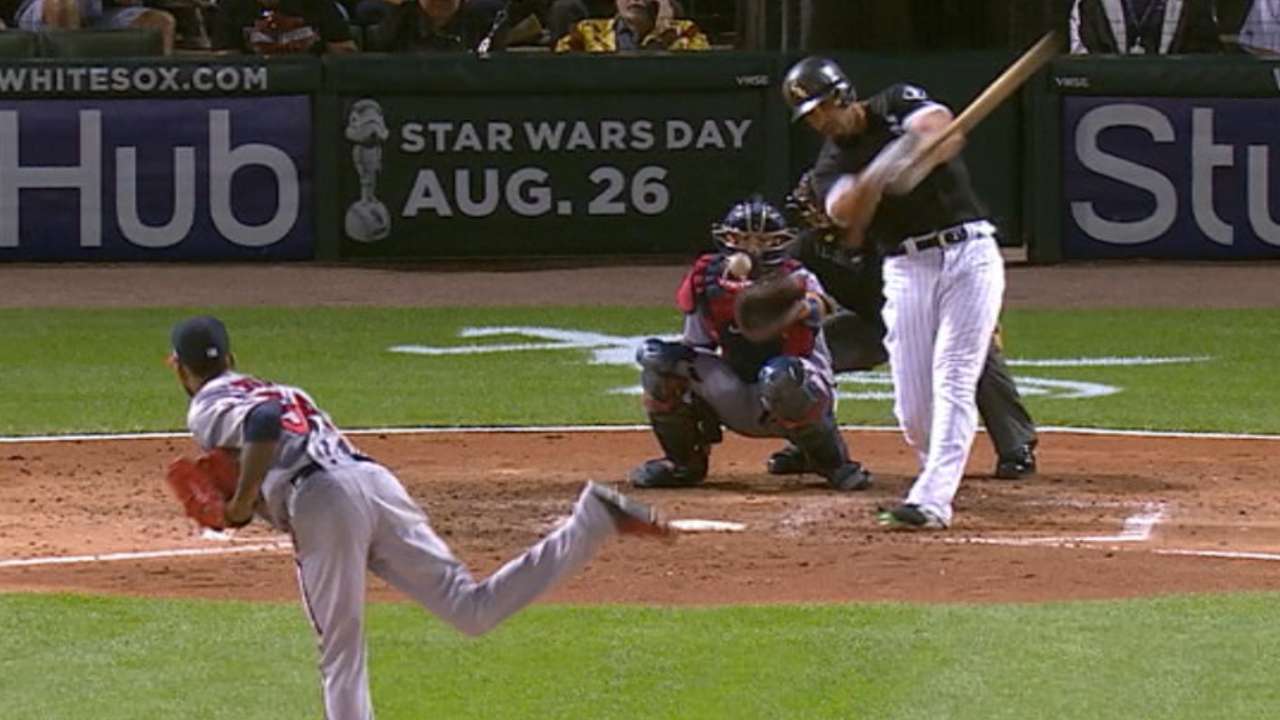 Castro, who sustained his concussion on Aug. 23 when he was hit in the facemask by a foul tip, participated in a full workout for a second straight day, including taking batting practice with his teammates. He'll hit again on Sunday and is scheduled to take his ImPACT test on Monday with the hope of being activated on Monday or Tuesday, when the Twins are on the road against the Rays.
"There is some protocol where he will have to do some clearance on Monday," Molitor said. "As far as getting him eligible to be on the roster, we are on good course for that and hopefully the next couple days continue that. We can think about getting him back sometime early in the road trip."
Worth noting
• Twins center fielder Byron Buxton returned to the starting lineup on Friday after two games with a bruised left hand. Buxton, who served as a pinch-runner on Friday, took early batting practice with Grossman before Saturday's game against the Royals and was cleared to return.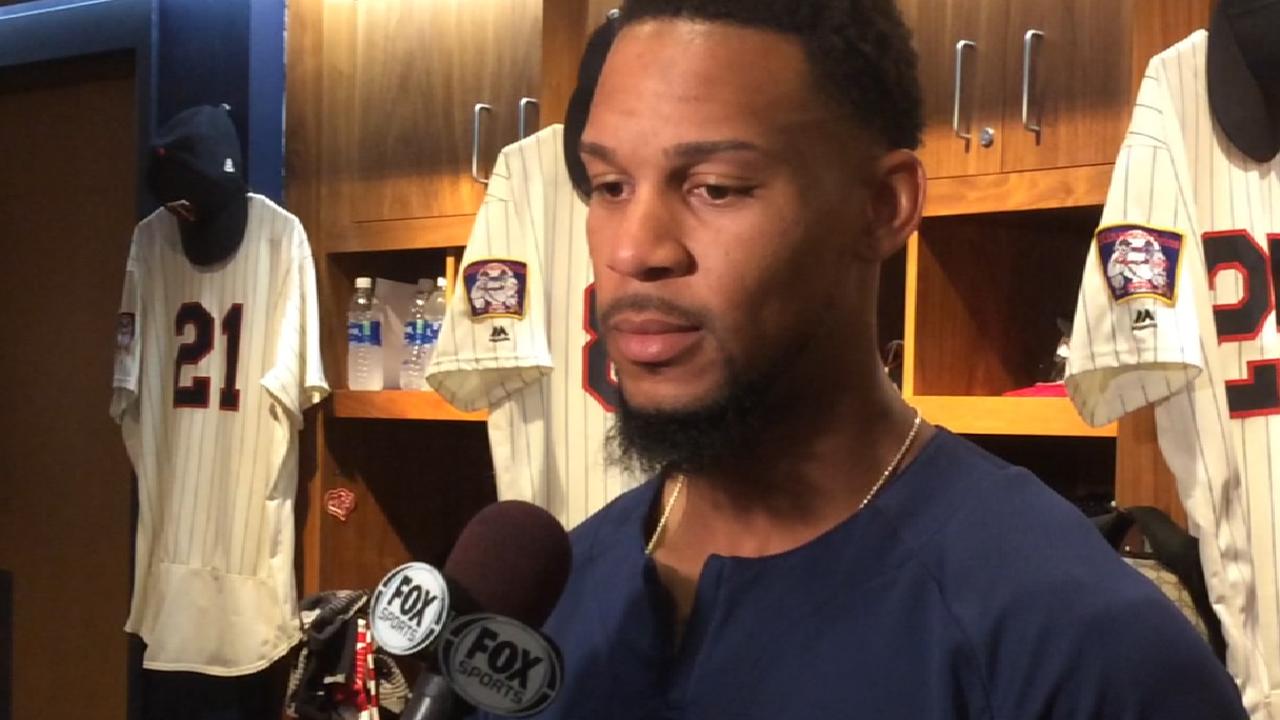 • Third baseman Miguel Sano remains in a holding pattern with his stress reaction in his left shin. He's still wearing a walking boot and hasn't been able to participate in any baseball activities. He's been out since Aug. 19, and will likely need to see live pitching before his return. There's no timetable for his return, but it's not imminent.
Rhett Bollinger has covered the Twins for MLB.com since 2011. Follow him on Twitter @RhettBollinger and Facebook. This story was not subject to the approval of Major League Baseball or its clubs.