Injured Winker doing agility work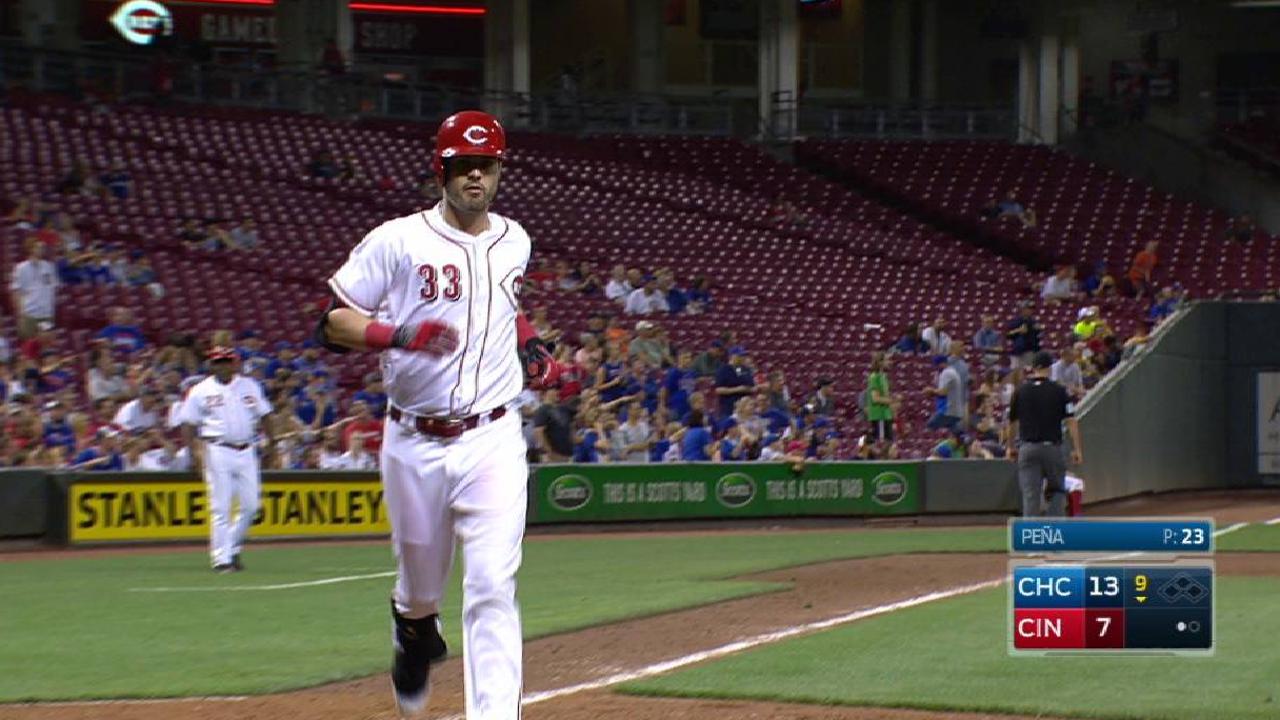 PITTSBURGH -- Rookie outfielder Jesse Winker, on the Reds' 10-day disabled list since Aug. 25 due to a strained left hip flexor, did some running at PNC Park before Saturday's game against the Pirates. Afterward, manager Bryan Price said Winker's recovery would be "step by step."
"He's done some agility work, he had some modest work," Price said. "Swinging the bat, hitting in the cages. He's able to do a few things, but not a ton of aggressive, side-to-side cutting, sprinting. That'll be the next step. If he's [OK after Saturday], he'll probably graduate as far as the effort level."
Winker is hitting .297 with four home runs, 10 RBIs and a .902 OPS in 87 plate appearances since joining the Reds on Aug. 1.
Being patient with reinforcements
The Reds have used 28 pitchers this season -- not counting second baseman Scooter Gennett -- so what's another couple of days until more reinforcements arrive after Triple-A Louisville ends its season Sunday?
"I think the only reason we'll see anybody earlier would be out of necessity," Price said. "Not that that's out of the realm of possibility."
Pryce said because rookies Luis Castillo and Tyler Mahle are still in the rotation, "the thought of bringing all the Minor League guys up would just add days where they may not pitch, so getting their last [Louisville] appearances in serves them better, especially for the guys in the rotation. They won't have to wait quite as long before getting their first outings."
Raising awareness
To commemorate Childhood Cancer Awareness Month, Billy Hamilton on Friday wore customized white cleats adorned with inspirational slogans and autographs of cancer patients at Cincinnati Children's Hospital. The writing was Hamilton's idea.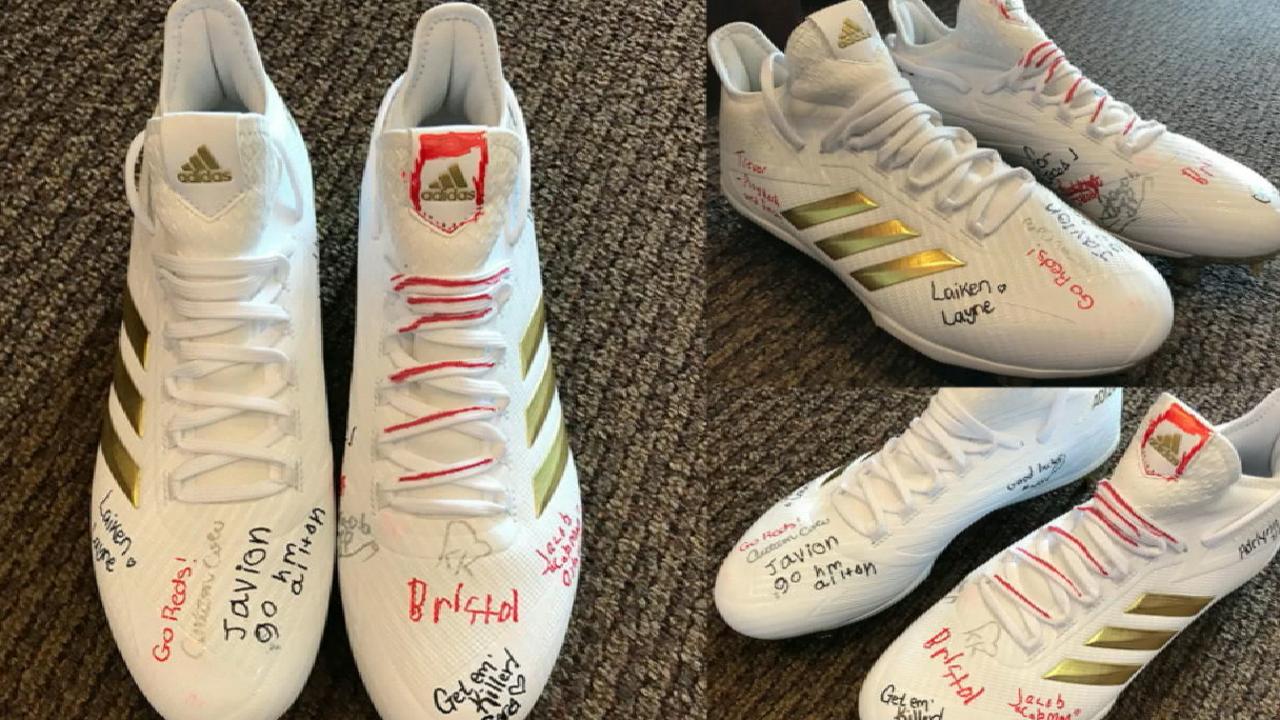 "Getting those kids to sign those shoes was amazing," the speedy Reds center fielder said. "It touched my heart, it touched their hearts, being able to wear those cleats."
Saturday was "KCancer Day," sponsored by the Jason Motte Foundation -- the foundation's slogan is "Strike Out Cancer" -- and Hamilton passed out red T-shirts to teammates emblazoned with a baseball and a backward K (the scorebook symbol for a strikeout looking). Hamilton said a close relative was a cancer victim.
"It's kind of a big deal with me," he said. "That's why I deal with stuff like this."
Bob Cohn is a contributor to MLB.com based in Pittsburgh. This story was not subject to the approval of Major League Baseball or its clubs.