Mariners call up Beckham, DFA O'Malley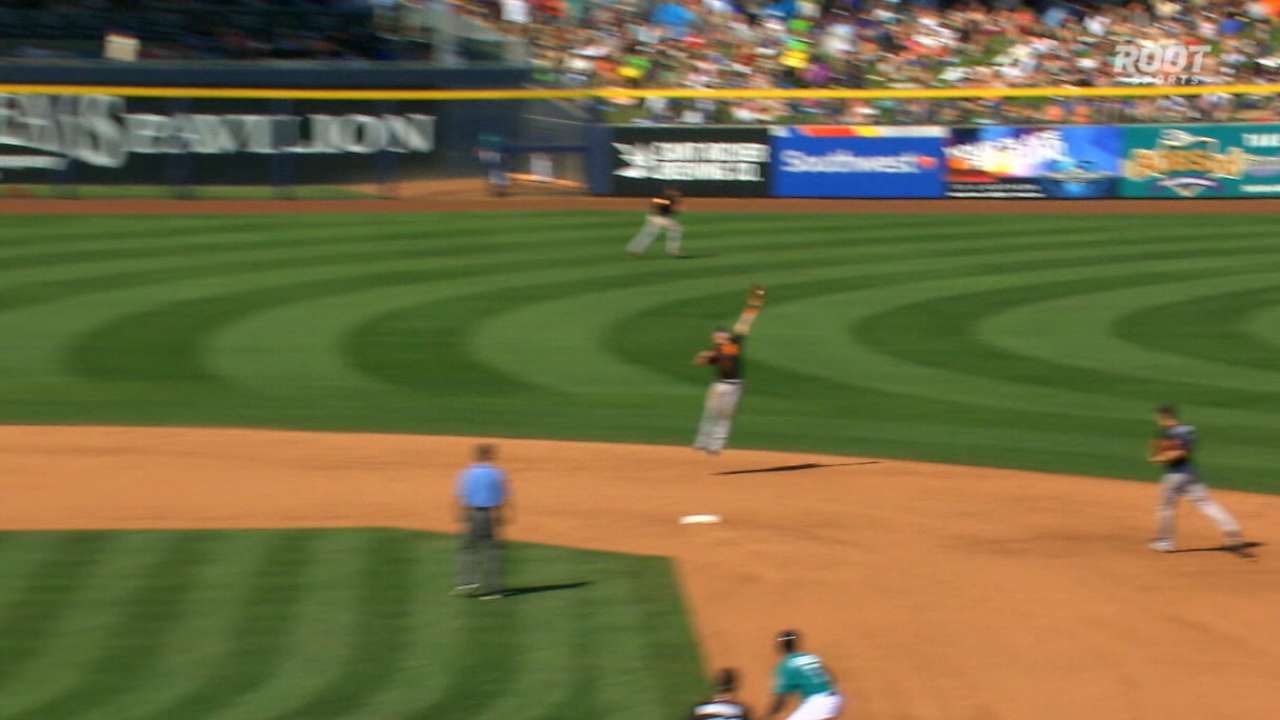 SEATTLE -- The Mariners selected infielder Gordon Beckham from Triple-A Tacoma and designated utility man Shawn O'Malley on Saturday in the second installment of September callups.
"You look at our roster and where we are at, [Taylor] Motter was really our only middle infielder utility type," Mariners manager Scott Servais said. "[Beckham's] addition makes sure we have coverage in the middle. And I think with expanded rosters, most teams carry two guys in the middle [infield]."
Beckham, 30, hit .262/.313/.393 in 83 games in Triple-A this season. He's played for four other clubs in his eight-year big league career and has hit .240 with 173 doubles and 74 home runs in 953 career games. His best Major League season came in 2009 in his rookie year with the White Sox, when he posted career highs in batting average (.270) and OPS (.808).
He was signed by the Mariners to a Minor League contract on March 31.
Beckham provides defensive versatility in the infield, with big league experience at second base, third base and shortstop.
"I don't know how much he will play," Servais said, "but he allows you to maneuver the rest of the guys without the fear of running out of shortstops."
O'Malley, 29, was recalled from a rehab assignment on Aug. 4 and sent to Triple-A after a lengthy stint on the 60-day disabled list with right shoulder tendinitis. The Richland, Wash., native was sidelined after sustaining a concussion on Aug. 22 while playing for Tacoma.
The Mariners' active roster now includes 31 players. Teams can carry 40 players in September.
Josh Horton is a reporter for MLB.com based in Seattle. This story was not subject to the approval of Major League Baseball or its clubs.