Thor's 1st rehab start a 'step in right direction'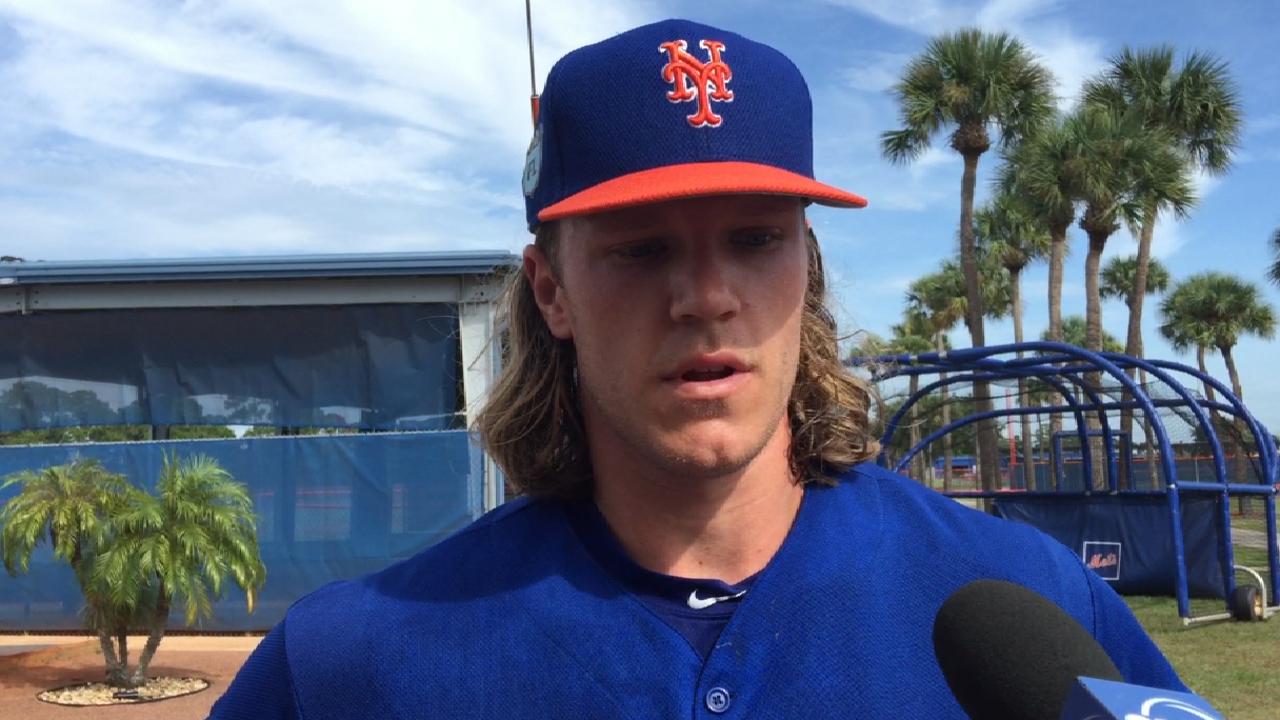 PORT ST. LUCIE, Fla. -- Noah Syndergaard took what he called "a step in the right direction" on Saturday.
The Mets' Opening Day starter made his first rehab start, tossing 18 pitches in a one-inning stint for the Gulf Coast League Mets in a morning game at First Data Field.
"Overall, I thought it was a really good day of work. I got 18 quality pitches," said Syndergaard, who tossed 13 strikes. "My delivery felt really sound. It was a huge step in the right direction for me.
"Maybe a couple of more weeks and I'll be activated. I'm excited to finish the season strong and get out there. I don't want 10 months to go by without me competing in a meaningful game."
Syndergaard's health and how he responds to the outing will be an important part of the Mets' 2018 season. On a warm morning, he faced six batters and allowed two unearned runs on one hit to the GCL Astros, who were aggressive at the plate. Four of the six batters swung at first pitches from the hard-throwing Syndergaard.
"Those guys came in swinging the bat, ambushing first-pitch fastballs. Kudos to them," said Syndergaard, who ended the first inning by fanning Jonathan Matute on an offspeed pitch down in the zone.
Syndergaard made his last start for New York on April 30 against the Nationals in Washington. The right-hander clutched his right side and grimaced as he left in the second inning after allowing five runs.
Syndergaard, who had been scratched three days earlier from his scheduled start, was initially diagnosed with what was called a "possible lat strain." However, it was later determined to be a torn lat muscle, shutting him down after just five starts.
Noticeably leaner than he was in Spring Training, the 25-year-old Texas native said his overall health is better and he feels more agile.
"This is the best my body has felt in a long time," Syndergaard said. "I've been putting a lot of work of work in on and off the field, just working on my mobility and stretching and trying to be as athletic as possible. I felt I got a little bulky, and it kind of affected my athleticism a little bit.
"I feel fluid. I feel like I'm using my legs a lot better now. I don't feel so constricted through my hips. It was just a really good step in the right direction."
Syndergaard said it's important for the Mets and him to have a strong finish to the season.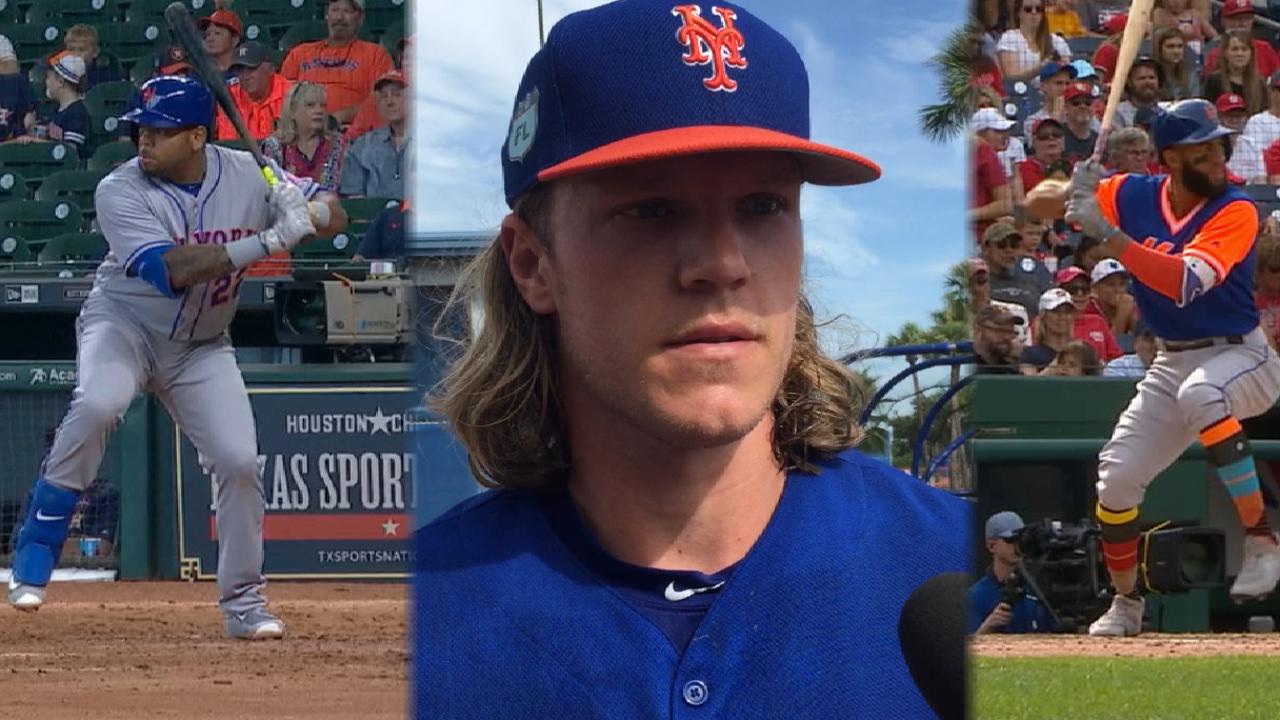 "The last two weeks of the season are going to be important for us to showcase the youthful talent we have," Syndergaard said. "Guys like Amed Rosario, [Dominic] Smith, [Brandon] Nimmo, [Gavin] Cecchini. Guys like that are going to be around for a while. Unbelievable talent, so I think that's really important for us to be able to showcase at the end of the year and get the fans excited for 2018.
"This year was disappointing due to a lot of injuries happening, but it's really hard to control those. You just have to move on."
Bill Whitehead is a contributor to MLB.com. This story was not subject to the approval of Major League Baseball or its clubs.