In My Words: Giolito gaining confidence
Getting first win was a thrilling moment for young pitcher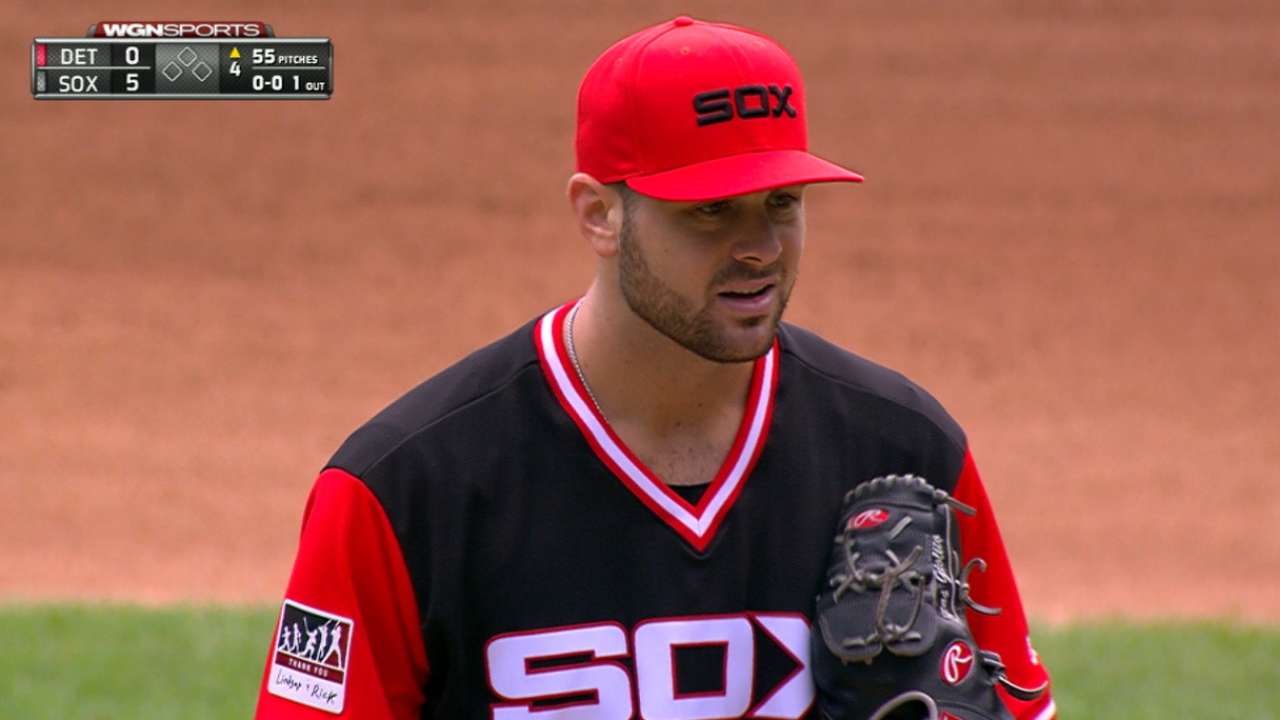 The big difference in my development as a pitcher has to be confidence.
Last year with Washington, the confidence wasn't there. I was doing way too much thinking about all sorts of different things. Am I going to figure it out? Am I going to improve? What's going to happen to me here?
I felt like my mechanics were way off. The ball just wasn't coming out the way I wanted it to. I was having problems trusting my stuff out there and having confidence. I just couldn't seem to figure it out in Washington.
When I found out I got traded to the White Sox, my first emotion was relief. Now I have a fresh start, a new opportunity to prove myself after I didn't get the job done last year. It was like I could hit the reset button.
Going into Spring Training and then at Triple-A Charlotte, I still was trying to figure some things out as far as repeating my delivery, trying to be athletic on the mound. I wasn't consistent. I would have games where I would go out there and it wouldn't feel right. I still was trying to force things. The results showed. I pitched poorly the first part of the year.
Eventually, I learned to let go of that stuff. Our pitching coach, Steve McCatty, kept telling me I had really good stuff and that I had to trust it. He said, "When it's time to go and compete, it's time to go and compete." I started to buy into that and not worry about all the other factors like mechanics. Instead of putting pressure on myself, I wanted to go out and have fun.
About midway through the year, things came together. I started doing a better job repeating my delivery. The confidence started to build. From there, I was able to string together some solid games and got called up by the White Sox.
In my second start against Detroit, I felt like I had more control of my off-speed pitches. I was able to get ahead a lot. I had good synergy with Kevan Smith. We were working at a good pace, filling up the strike zone.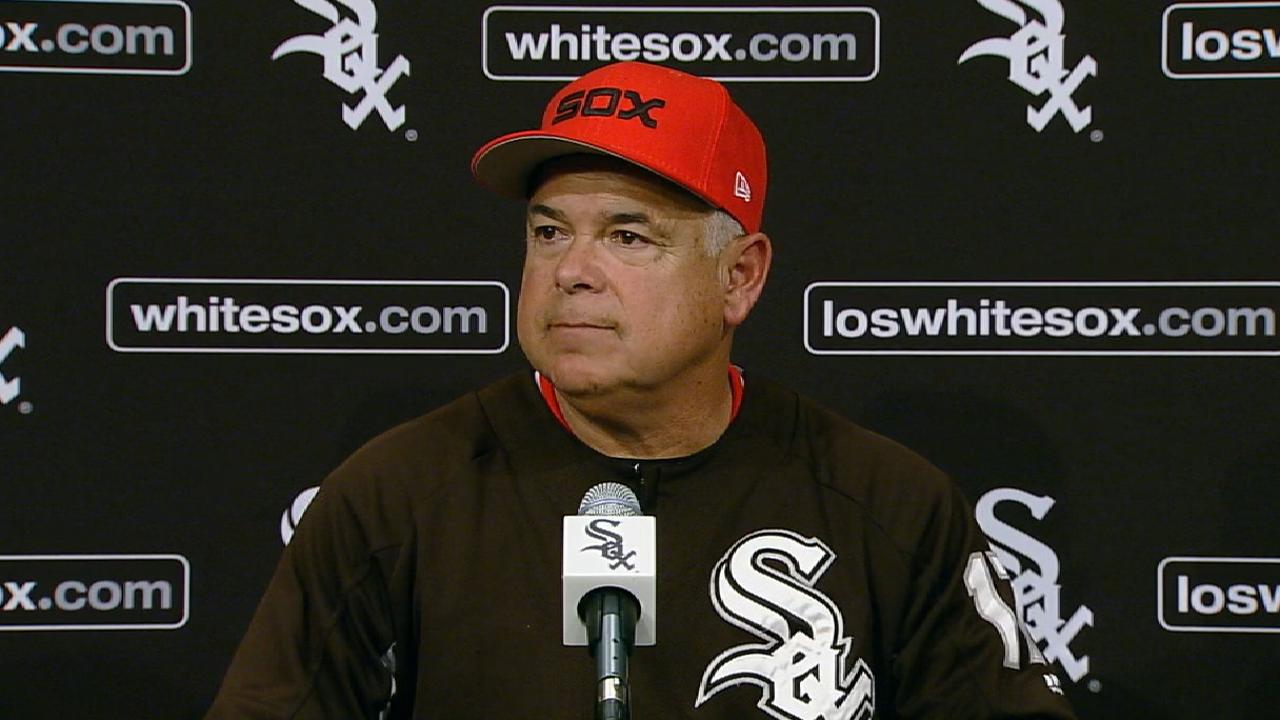 I pitched six scoreless innings, but got in trouble with the bases loaded and two outs in the seventh. [Manager] Ricky [Renteria] came out and asked me how I was feeling. I said, "Good, I'm ready to go." It's funny. He mentioned that an off-speed breaking ball would be a good first pitch in that situation. I ended up throwing a first-pitch fastball, and Jose Iglesias hit it for what initially was ruled a grand slam before it was called foul. I'll learn from that.
I'm super grateful to get the opportunity to finish out the seventh inning in a big situation. Not that I really get nervous or anxious, but after he grounded out to end the inning, I showed some emotion. I was really, really excited. My hands were shaking a bit in the dugout. It was awesome to prove that I can handle a situation like that as a young pitcher.
It was great to get my first Major League win. It's the dream of any young pitcher. I'm looking to build off it.
Now, I feel like I'm more in control of everything. I have the confidence I'm going to go out there every fifth day, take the ball, compete and give the Sox my best shot at winning a baseball game. I feel confident I can pitch at this level and have success. I don't think that's going anywhere now. I feel good about it.
As told to Ed Sherman.
Lucas Giolito is a pitcher for the Chicago White Sox. This story was not subject to the approval of Major League Baseball or its clubs.