For Luhnow, landing Verlander worth the chase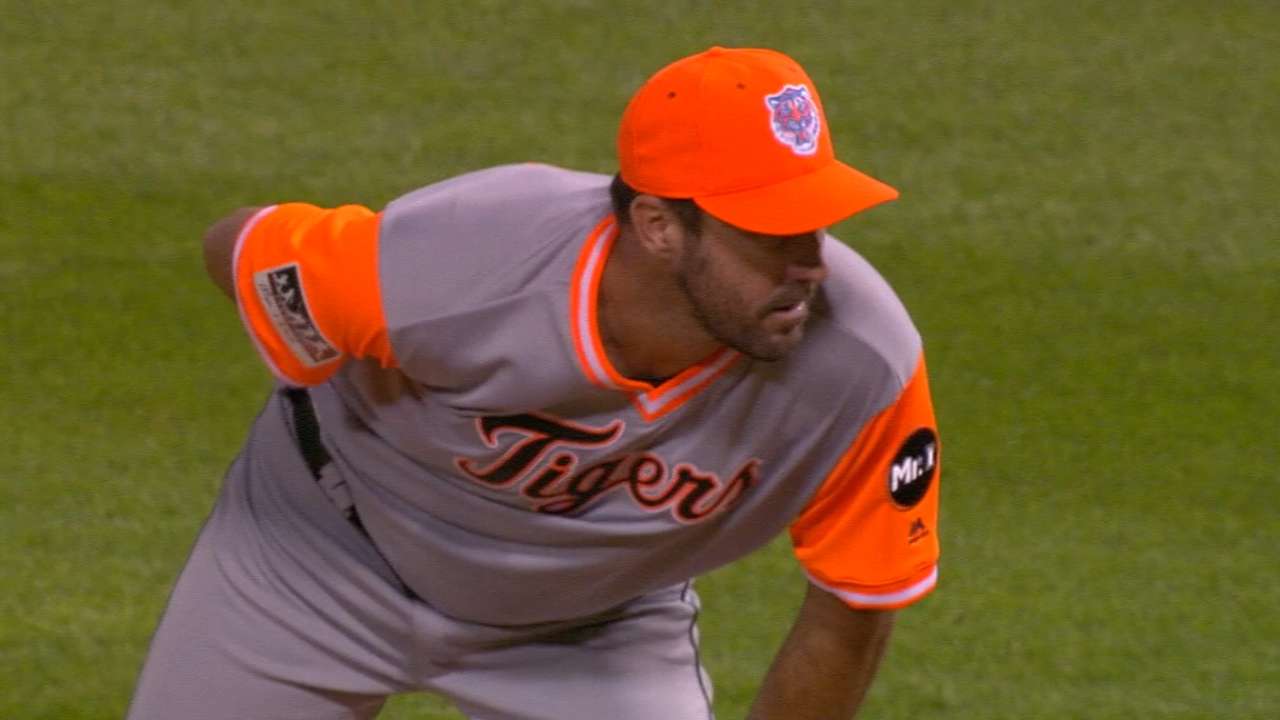 HOUSTON -- As the hours and minutes passed late Thursday night, Astros general manager Jeff Luhnow's confidence that he was going to be able to land pitcher Justin Verlander in a trade with the Tigers ebbed and flowed with each tick of the clock.
In the minutes before the 11 p.m. CT deadline to add players to be eligible to participate in the postseason, the Astros convinced Verlander to waive his no-trade clause to approve a trade to Houston, giving the team and a city reeling from the destruction caused by Hurricane Harvey a jolt of good news.
Astros fans awoke Friday to the news that Verlander, the 2011 American League Cy Young winner and AL Most Valuable Player Award winner, will make his Astros debut on Tuesday against the Mariners in Seattle.
"He's a competitor, he's got tremendous experience, he's got tremendous stuff," Luhnow said. "He's one of the few pitchers whose velocity goes up later in the game. He's on an incredible roll recently, and [he's] just a top-notch starter who's pitching well right now and the perfect addition to our team."
• Verlander to make Astros debut on Tuesday
The Astros, who enter September with an 11 1/2-game lead in the AL West and a 3 1/2-game lead over the Indians for best record in the AL, weren't able to add an impact player before the non-waiver Trade Deadline (they acquired Blue Jays reliever Francisco Liriano), but they have since added Verlander and reliever Tyler Clippard in trades and made a waiver claim to get Angels outfielder Cameron Maybin.
"We have a team that's ready to win," Luhnow said. "We've had a good season, a really great season so far. The additions that we've made -- which includes Justin Verlander, but also Liriano, Clippard and Maybin -- are all additions that we believe make us a better team as we prepare for this year's postseason."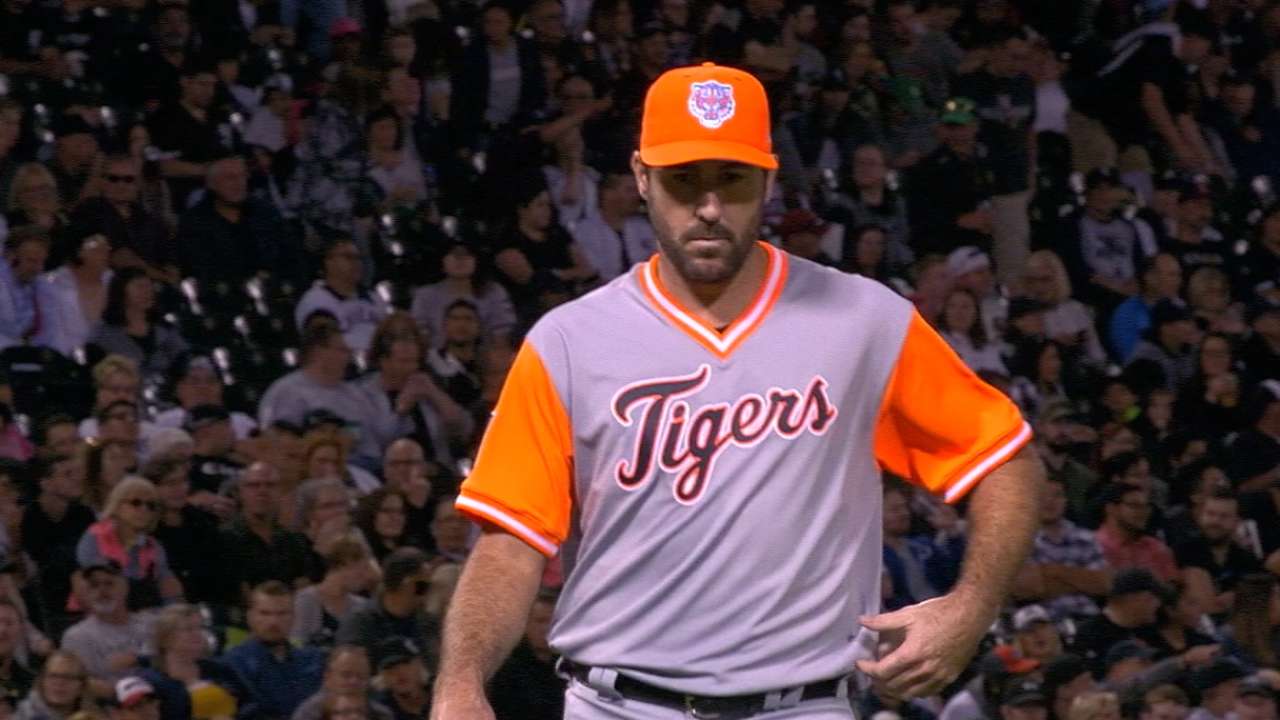 Luhnow said the Astros had ongoing conversations with Detroit since late July and had been touching base with the Tigers' front office every couple of days. There were a lot of moving parts. Agreeing on a player package and monetary package took a bulk of the negotiations, but Verlander had to waive his no-trade clause for it to happen.
Luhnow said once Verlander cleared trade waivers, there was a possibility a deal might happen, and he felt the Astros were in a good position to get him. He admitted he had his doubts in the last 20 minutes leading up to Thursday night's deadline.
"A lot has to happen for a deal of this magnitude to come together, and it call came together last night with seconds to spare," Luhnow said. "There are several times throughout the month I thought the deal was going to happen, and there was several times throughout the month I thought the deal was completely dead. That's sort of the nature of these things."
According to USA Today's Bob Nightengale, the Astros gave Verlander a complete no-trade clause and agreed to waive his 2019 option. He's set to make $28 million in each of the next two years, with the Tigers paying $8 million per year.
Astros manager A.J. Hinch said he talked to Verlander on the phone after the deal was completed, and the veteran let him know he wants to get the World Series ring that eluded him during his 13 seasons with Detroit.
"Quite honestly, he's a winner," Hinch said. "He's a guy who has presence, he has expectations, he has standards and brings a lot to his teammates. His credibility in the game is at the very top and he immediately impacts every aspect of our team -- clubhouse, preparation and on-field performance. I don't know if we could have made a better addition."
Brian McTaggart has covered the Astros since 2004, and for MLB.com since 2009. Follow @brianmctaggart on Twitter. This story was not subject to the approval of Major League Baseball or its clubs.