MLB.com Columnist
Jonathan Mayo
Fantasy411: Prospects to stash for September
This time of year, you have to pay close attention to transaction reports.
On Friday, teams were able to start expanding their Major League rosters with September callups. In some cases, players called up won't play a lot, and thus won't have much in the way of fantasy value this season. Others might get the chance to show what they can do, as many prospects have been doing the past several months.
But if you're in the kind of fantasy league that doesn't allow you to pick up a guy until he's in the big leagues, especially keeper leagues, now's your chance to pounce. Already, it's been reported that top prospect Jack Flaherty, the Cardinals right-hander, will make his first big league start on Friday. And Indians catching prospect Francisco Mejia is also on his way up. Many more are sure to follow. So stay tuned. Players on this week's list might be up before you know it. As always, we're considering only expected 2017 fantasy production in the Majors, while our Top 100 reflects long-term value in all phases of the game.
1. Ronald Acuna, OF, Braves No. 1/MLB No. 8 (Previous rank: 6)
He should top everyone's wish list to get called up and play. He's raked across three levels at age 19, so why not in Atlanta? He's gone 20-40 this year. That's right, 20 homers and 40 steals. If he does get called up, he's going to play, so there will at least be a source of stolen bases to grab.
2. Brent Honeywell, RHP, Rays No. 1/MLB No. 14 (Previous rank: 1)
A combination of a four-game suspension for disciplinary reasons and the fact his Durham team is headed to the International League playoffs could delay his arrival. But if he gets called up and it's reported he's going to get a start or two, he's worth having. His stuff is ready to get big league hitters out right now.
3. Walker Buehler, RHP, Dodgers No. 1/MLB No. 13 (Previous rank: 9)
The Dodgers moved Buehler to the bullpen about a month ago and he's struck out 17 in 12 1/3 innings in that role. Obviously, he's not going to have much fantasy value as relief fill-in, but keeper leaguers should be ready because he'll impact a rotation for sure in 2018.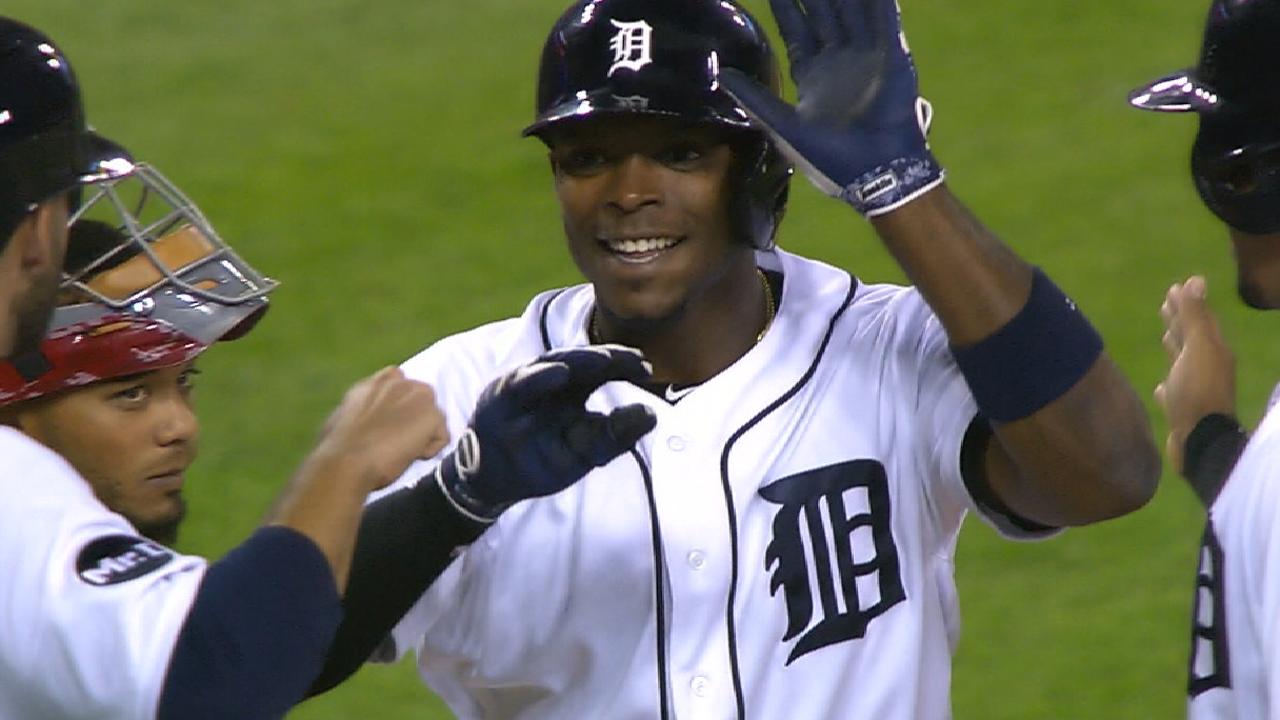 4. Jeimer Candelario, 3B/1B, Tigers No. 4/MLB No. 88 (Previous rank: 3)
With more trades right before Sept. 1, the Tigers are fully embracing the youth movement. So why not call up one of the Top 100 prospects they got at the deadline? Let's see what Candelario can do with extended playing time, right? There could be some homers and RBIs for you if it happens.
5. Franklin Barreto, SS/2B, A's No. 1/MLB No. 37 (Previous rank: NR)
Barreto was up earlier this year and homered in his first game, but then struggled a bit before heading back to Triple-A. He's been red-hot of late, with a .349/.393/.550 line in August. The A's are playing for next year and Barreto figures to be a big part of that future.
6. Scott Kingery, 2B, Phillies No. 3/MLB No. 56 (Previous rank: 4)
Rhys Hoskins has already created a buzz in Philly, so why not give Kingery a shot? He's another 20-20 guy, showing more power than he ever has at any point in his career, including college. He's continued to hit in Triple-A, so another jump shouldn't be too tough and he's bound to be a part of 2018 plans.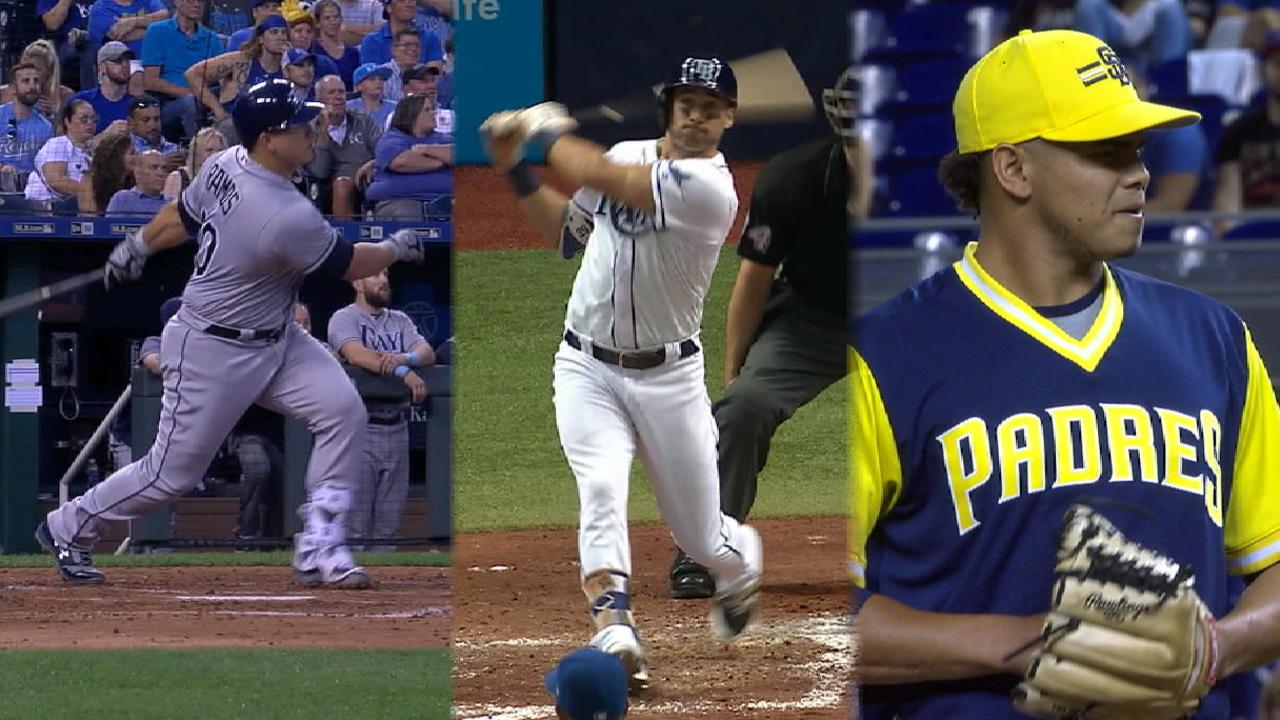 7. Anthony Alford, OF, Blue Jays No. 3/MLB No. 49 (Previous rank: NR)
Alford also got a brief taste of the big leagues earlier this season, but with rosters expanding and the Blue Jays playing out the string, it would be fun to see the toolsy outfielder get more at-bats. He hasn't hit for much power this year, but he hits for average and has basestealing ability.
8. Chance Adams, RHP, Yankees No. 3/MLB No. 60 (Previous rank: 7)
As of now the Yankees are holding on to a Wild Card lead while looking up at the Red Sox. They've made moves to bolster the rotation, but few doubt that Adams could help during the stretch run. He has been one of the most consistent starting pitching prospects in the Minors with a 2.45 ERA, .193 BAA and a solid, if unspectacular, 8.1 K/9 ratio.
9. Willy Adames, SS, Rays No. 2/MLB No. 18 (Previous rank: 8)
Some of us have been surprised Adames hasn't already been summoned. And now the possibility of letting him compete in the International League playoffs could delay a callup. But he would be an upgrade at short for Tampa Bay and hit .327/.387/.458 in August, so he could hit the ground running.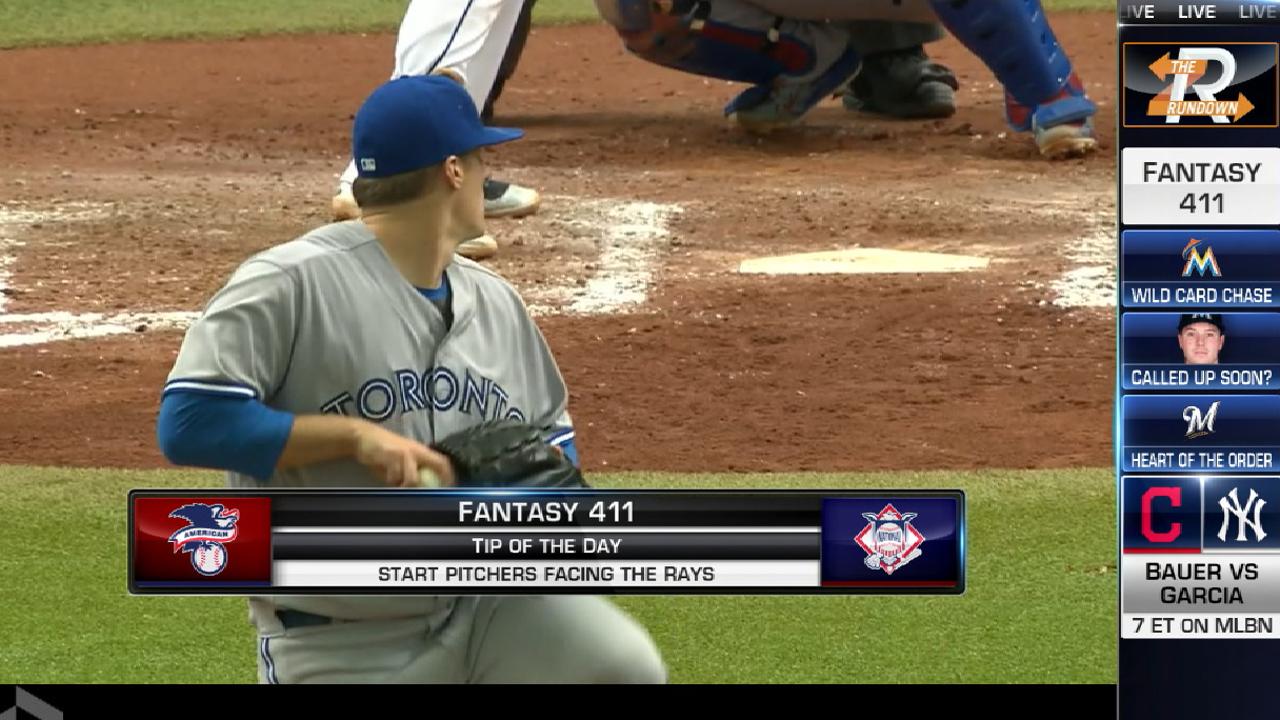 10. Tyler O'Neill, OF, Cardinals No. 4/MLB No. 96 (Previous rank: 5)
The average hasn't been there since he was traded to the Cardinals from the Mariners, but the power is still showing up. O'Neill has nine homers and a .496 SLG in 33 games post-trade, giving him 28 homers (and 14 steals!) on the season. The Cardinals are sort of hanging around the playoff race, so playing time might be at a premium, but if they fade, O'Neill's power bat could get a chance.
Jonathan Mayo is a reporter for MLBPipeline.com. Follow him on Twitter @JonathanMayo and Facebook, and listen to him on the weekly Pipeline Podcast. This story was not subject to the approval of Major League Baseball or its clubs.